Best Cheap Internet Providers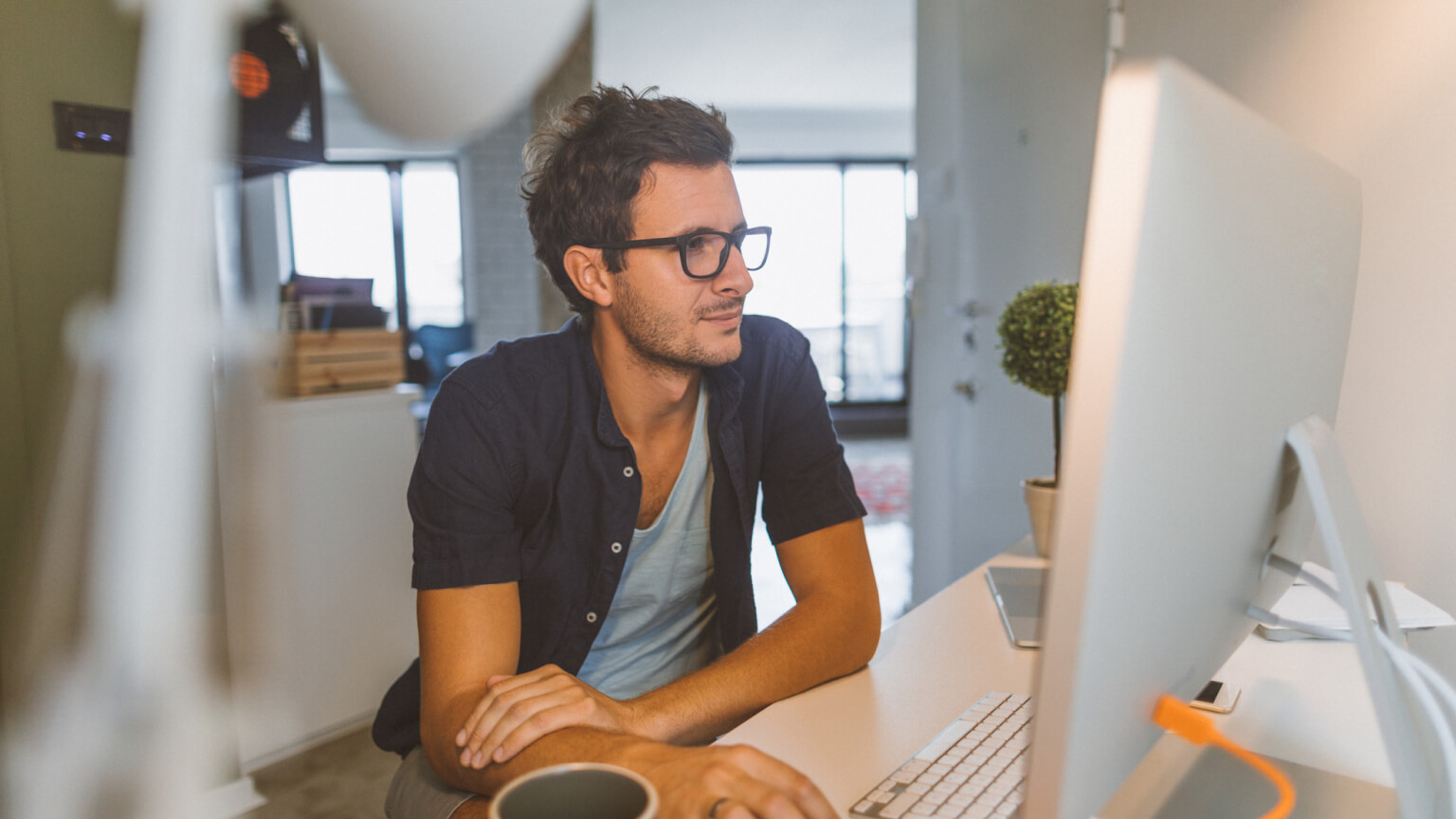 Whether you're old provider isn't available at your new address or you just want to try something new, moving is the perfect time to re-evaluate your internet options. It's probably in your best interest to switch to a new provider, too — new customers usually get attractive sign-up bonuses and discounts — and after all that you've just spent on your move, you're probably searching for the cheapest internet plans.
How we selected the cheapest internet plans
There's more than meets the eye when it comes to internet pricing, and what you're advertised is almost never what you'll see on your bill each month. To compare the real costs of internet plans from every provider, we factored in things like equipment rental fees, future price increases, contracts, and installation costs. Then we took into account how much speed each plan was providing for that price. After all, a $20/mo. internet plan isn't a very good deal if you can't even stream Netflix. That left us with a list of the cheapest internet plans that will actually get the job done for most households.
Top 10 cheap internet plans under $50/mo.
| Provider | Starting price | Download speeds | Connection type | Equipment fee |
| --- | --- | --- | --- | --- |
| Mediacom | $19.99/mo. | 100 Mbps | Cable | $13.00/mo. |
| WOW! | $29.99/mo. | 200 Mbps | Cable | $14.00/mo. |
| Windstream | $39.99/mo. | 200 Mbps | Fiber | $6.99/mo. |
| Xfinity | $39.99/mo. | 300 Mbps | Cable | $14.00/mo. |
| Optimum | $40.00/mo. | 300 Mbps | Fiber | Included |
| Sparklight | $40.00/mo. | 600 Mbps | Cable | $10.50/mo. |
| Spectrum | $44.99/mo. | 500 Mbps | Cable | $5.00/mo. |
| Verizon Fios | $49.99/mo. | 300 Mbps | Fiber | Included |
| Frontier | $49.99/mo. | 500 Mbps | Fiber | Included |
| Cox | $49.99/mo. | 100 Mbps | Cable | Included |
*As of 08/11/2022
Mediacom
Starting at just $19.99/mo., Mediacom has some of the cheapest internet plans you're likely to find anywhere in the country. There is a bit of fine print to look out for, though. You'll have to pay $45 upfront in activation and installation fees, and Mediacom tacks on an extra $13/mo. if you need to rent a router. The price also increases after the first year — sometimes by twice as much. That said, $19.99/mo. for 100 Mbps is still hard to beat for cheap internet.
WOW!
With availability in the South and Midwest, WOW! internet is an affordable internet provider that doesn't skimp on value. Its plans actually start at just $9.99/mo. for 50 Mbps, but that's on the low side for most households when you consider Wi-Fi speeds don't typically reach the numbers that providers advertise. A better option is 200 Mbps for $29.99/mo. — still one of the best value plans out there. You'll have to pay an extra $14/mo. for modem rental, but if you upgrade to the 500 Mbps plan for $49.99/mo., you'll get equipment free for a year.
Windstream
Fiber is the cream of the crop when it comes to internet, and Windstream has the cheapest fiber internet plans in the country at just $39.99/mo. for 200 Mbps. The good news is that your first three months are entirely free. The bad news? After 12 months, the price increases to $55/mo. That's a big jump, but it's still one of the more affordable fiber plans you'll find. Windstream also throws their modem and router in for free.
Xfinity
Xfinity's plans and prices vary by region, but in most places, you'll have access to a plan under $50/mo. that gets you plenty of speed. Equipment rental is on the higher side — $14/mo. in most regions — but many plans include it for the first 24 months of service.
Optimum
One of the best all-around options for cheap internet, Optimum starts at just $40/mo. for 300 Mbps of fiber internet. That's a combination of performance and price that you're going to be hard-pressed to find anywhere else. Optimum doesn't get you on the fees, either — both installation and equipment rental are included in the price.
Sparklight
Sparklight starts at just $40/mo. for 600 Mbps of download speed and 30 Mbps of upload speed, but unfortunately, the price goes up to $60/mo. after the first three months. That's still a solid deal, but if you need to rent equipment for $10.50/mo., your monthly internet bill won't really be considered "cheap" anymore.
Spectrum
Spectrum isn't the cheapest internet provider out there, but its plans all provide plenty of speed. It starts at $49.99/mo. for 300 Mbps, which is as much speed as almost any household is likely to need. The catch is that the price increases — a lot — after one year. You're free to switch before your bill goes up, but it's something to be aware of before you sign up.
Verizon Fios
If you can get Verizon Fios in your area, it's probably a good idea to get Verizon Fios. The fiber internet provider isn't the very cheapest around, but it's performance is as strong as you'll find anywhere. Its cheapest plan costs $49.99/mo., gets you 300 Mbps of download and upload speeds, and includes the cost of equipment. What's more, you're locked into that price for two years, so you don't have to worry about your bill going up without warning.
Frontier
Frontier is another fiber provider, which means you probably won't ever be disappointed by struggling internet. At $49.99/mo., it's not the cheapest internet plan out there, but its 500 Mbps of download and upload speed are well worth that price. Equipment is included, but the price increases to $64.99/mo. after the first year.
Cox
Cox is a cable internet provider that starts at $49.99/mo. for 100 Mbps. You don't need us to tell you that the other providers on this list offer a better bang for your buck, but Cox isn't a bad option if you can't get any of them. Its equipment is included, so that $49.99/mo. number is really what you'll pay. The price doesn't increase after a year, either, and you aren't locked into a contract.
Availability
Internet availability varies by provider and location, so we've broken down availability of the plans listed above by state. Keep in mind that not all plans are available in every city. Be sure to check out availability for each provider at your new home address.
Ways to get the cheapest internet at home
There are many ways you can avoid overpaying for the internet. Some of these ideas are no-brainers, while others require a little more strategy.
Only pay for the speed you need: If you're not paying attention to the details of your internet plan, you may pay more for a faster plan than you need. Most providers offer scenarios for each internet plan, depending on speed. For example, AT&T's Internet 100 Plan is best if you're interested in online shopping and browsing.
Shop promotions and service bundles: Many internet service providers will run special promotions, especially for new customers. If you're interested in bundling your services — meaning that you receive services like internet, TV, and mobile from the same company — you have the opportunity to save money on your internet bill.
Choose a plan with a high data cap or unlimited: Data overage charges are common fees that can increase your monthly internet bill. If you're looking for a cheap internet plan and don't want to worry about usage, make sure you choose a plan with a high data cap or unlimited data.
Check the fine print for additional fees: You may be attracted to the low monthly price of the internet plan written in big bold type, but make sure you read the fine print before you make a decision. That's where you'll find additional fees for things like installation, equipment, and wiring.
Consider buying your own modem and router: You can avoid monthly equipment fees by using your own modem and router. Your one-time payment may seem expensive, but it will pay for itself in a matter of months.
Watch out for these unexpected costs
Cable internet plans are generally the cheapest option, but if you've just moved to a rural area, satellite internet might be the only internet option available. For those areas where satellite is the only option, there may be issues getting the speeds needed. However, depending on your location, you may be able to either boost your speeds or find public places that offer free internet use.
As we mentioned above, it's important to read the fine print for the internet plan you're interested in before you decide to make a purchase. Those extra fees may significantly increase your upfront costs, your monthly bill or both.
Keep an eye out for these fees:
Installation fees: This is a one-time fee that usually costs $100 to $150 for professional installation. Some plans have a DIY installation, which is often cheaper. If you feel comfortable enough to install your own equipment, you'll save some money on installation.
Equipment fees: This is the price you pay to lease your modem, router, or both. You can avoid this fee if you purchase your own equipment. Otherwise, the cost of the equipment will typically be added to your monthly bill. It is important to note that if you decide to purchase your own equipment, you may be required to purchase the provider's equipment in order to get ongoing equipment support.
Early termination fees: If your internet plan is under contract, and you have to cancel the plan before your contract has ended, many internet providers will charge an early termination fee. So, opt for internet plans with no contract required, like many of the internet plans mentioned above.
Data cap fees: One of the easiest ways to increase your monthly internet bill is by going over your data cap. Look for an internet plan that has a high data cap or none at all.
Low-income internet options
Many internet providers offer discounted plans for households who meet income requirements, and there are also federal programs that subsidize the cost of home internet.
Affordable Connectivity Program (ACP)
Launched on the last day of 2021, the Affordable Connectivity Program (ACP) provides $30/mo. towards internet for households whose income is at 200% or below Federal Poverty Guidelines. (For a household of four, that comes out to $55,500.) You can also qualify if you participate in one of the following programs:
Received a Federal Pell Grant during the current award year.
National School Lunch Program or the School Breakfast Program
SNAP
Medicaid
Federal Public Housing Assistance
Supplemental Security Income (SSI)
WIC
Veterans Pension or Survivor Benefits
Lifeline
Additionally, the benefit is increased to $75/mo. for people who live on Tribal Lands, and households can receive a one-time discount of up to $100 to purchase a laptop or desktop computer.
Internet providers programs
Many internet providers also offer their own low-income plans. Eligibility varies by provider, but it's usually similar to the ACP: You'll probably have to qualify for a federal program like SNAP or SSI. They can also be combined with the ACP benefit so that your internet service is entirely free. Here are the programs available from every nationwide provider:
The bottom line
Everyone wants the fastest and cheapest internet at home. Fortunately, there are cheap, fast internet options in almost any area though some areas have higher speed internet options than other, more rural areas.
If you have recently moved or are moving to a new area and are on the quest for a new internet service provider, check some of these cheapest internet providers to see if they are available at your new location. Don't be afraid to shop around to get your best deal, but don't forget to consider your speed and internet usage needs.
Frequently Asked Questions
Q:
Where can I get the cheapest internet?
A:
There are many cheap, fast internet plans available by providers around the country. Take a look at the table above to find 10 internet plans under $50 per month — most if not all of them should include Wi-Fi connectivity at little or no extra charge.
Q:
How can I reduce my internet bill?
A:
Make sure you're only paying for the internet speed you need, bundle services if you can, look for an internet plan with a high data cap or unlimited data, and consider buying your own equipment.
Q:
How do I know if a cheap internet plan has extra fees?
A:
Make sure you read the fine print before you choose an internet plan. That's where you'll find hidden fees like installation, wiring, and cancellation fees. If you cannot find these answers in the fine print, be sure to ask the internet service provider for confirmation on all applicable fees, recurring and non-recurring.