WOW! Internet for Your Home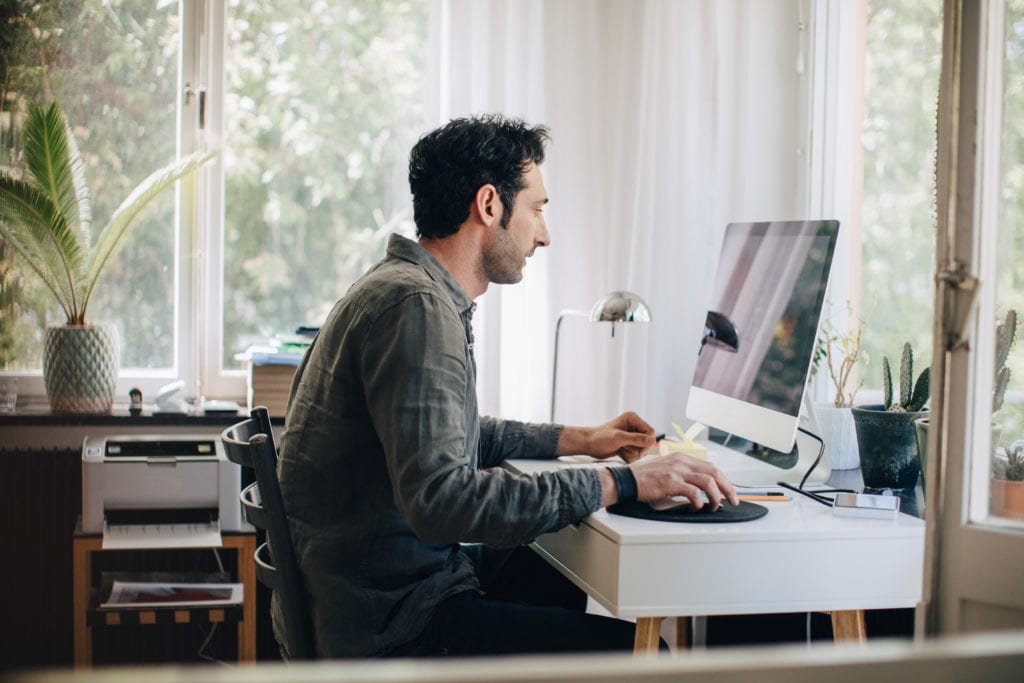 What‌ ‌you‌ ‌need‌ ‌to‌ ‌know‌ ‌about‌ ‌WOW!‌ ‌Internet‌ ‌
If you've recently moved and are in the market for a new internet service provider, it's important to do some research before making your final decision. Here, we break down some of the pros and cons of WOW! Internet, so you can decide whether or not they are the right provider for you.
Now available in 19 markets and nine states, WOW! Internet provides super-fast speeds ranging from 60Mbps to 1Gbps, with no data caps. The most common form of internet they offer is cable, but the type of internet offered depends on your location. Fiber internet and DSL are also available in certain areas.
Monthly rates begin as low as $34.99/mo. with an agreement of 24 months. If you're new to the area and looking for service right away, WOW! offers next day installation, as well as a 30-day money-back guarantee.
‌WOW!‌ ‌Internet‌ ‌plans‌ ‌and‌ ‌prices‌ ‌ ‌
Starting at just $34.99/mo. for 24 months, WOW! Internet offers a wide variety of plans to fit every budget and lifestyle. If price is most important to you, then you can start with 100Mbps for $34.99/mo. If speed means the most, then there's a plan offering 1Gbps for $74.99/mo. WOW! Internet offers several different options so you can choose the one that best fits your needs.
| | | |
| --- | --- | --- |
| Wow! Internet Plan | Starting Prices | Download Speeds |
| Internet 100 | $34.99/mo. for 24 months | Up to 100Mbps |
| Internet 200 | $44.99/mo. for 24 months | Up to 200Mbps |
| Internet 500 | $54.99/mo. for 24 months | Up to 500Mbps |
| Internet 1000 | $74.99/mo. for 24 months | Up to 1Gbps |
*Prices as of 11/10/19
‌WOW!‌ ‌Internet‌ ‌features‌ ‌
WOW! Internet has several features you might find helpful. They include:
Make‌ ‌sure‌ ‌to‌ ‌check‌ ‌for‌ ‌these‌ ‌WOW!‌ ‌Internet‌ ‌deals‌ ‌ ‌
Moving is expensive. One of the best ways to save money is to look for deals when you are adding services to your new place. WOW! Internet has special money-saving discounts for new customers.
If you are interested in any of these deals, you'll want to reach out to WOW! at (866) 343-2076. Please note that many of these deals are only available for a limited time.
‌WOW!‌ ‌Internet‌ ‌reviews‌ ‌
WOW! Internet has an A-rating with the Better Business Bureau. But it also has an average one-star customer rating (based on 108 ratings) on the BBB. There are complaints listed, but the company seems to have handled them in a way that satisfied the BBB and allowed them to maintain the A-rating. Before signing up with any ISP, it's always a good idea to read through reviews and decide for yourself if you want to become a customer.
‌Digging‌ ‌Deeper:‌ ‌WOW!‌ ‌Internet‌ ‌pros‌ ‌and‌ ‌cons‌ ‌
Advantages‌ ‌of‌ ‌using‌ ‌WOW!‌ ‌Internet‌ ‌
Disadvantages‌ ‌of‌ ‌using‌ ‌WOW!‌ ‌Internet‌ ‌
Frequently asked questions
Q:
What‌ ‌areas‌ ‌does‌ ‌WOW!‌ ‌Internet‌ ‌serve?
A:
Now available in 19 markets in nine states, WOW! Internet is available in Alabama, Florida, Georgia, Illinois, Indiana, Michigan, Ohio, South Carolina, and Tennessee.
Q:
How‌ ‌much‌ ‌does‌ ‌WOW!‌ ‌cost?‌
A:
Packages range in price, starting at just $34.99/mo. with a 24-month contract. See the pricing table above for more details.
Q:
How will multiple users affect my data speed?
A:
Your wifi speed is divided up by the number of users (or devices) that are on your network. Therefore, the more devices that are eating up that bandwidth, the slower it will go. That is why it's important to choose a plan that will support your needs. Consider your household: Whether you are single and living alone, part of a couple, or a member of a large family — household size should be factored into the decision you make about your plan coverage.
Q:
What uses up the most data speed?
A:
Streaming movies or music, along with online gaming, is what will slow your internet speed down the most. That is because these are the kinds of downloads that will take up the most data you'll need in order to enjoy them, without any slowdowns or robotic movements during playback. If you don't have cable and use streaming services instead, that is another thing you will want to factor into your plan decision. Not one size fits all. That is why WOW! Internet has a variety of packages tailored to different needs.