Xfinity by Comcast: Find an Internet Package for Your New Home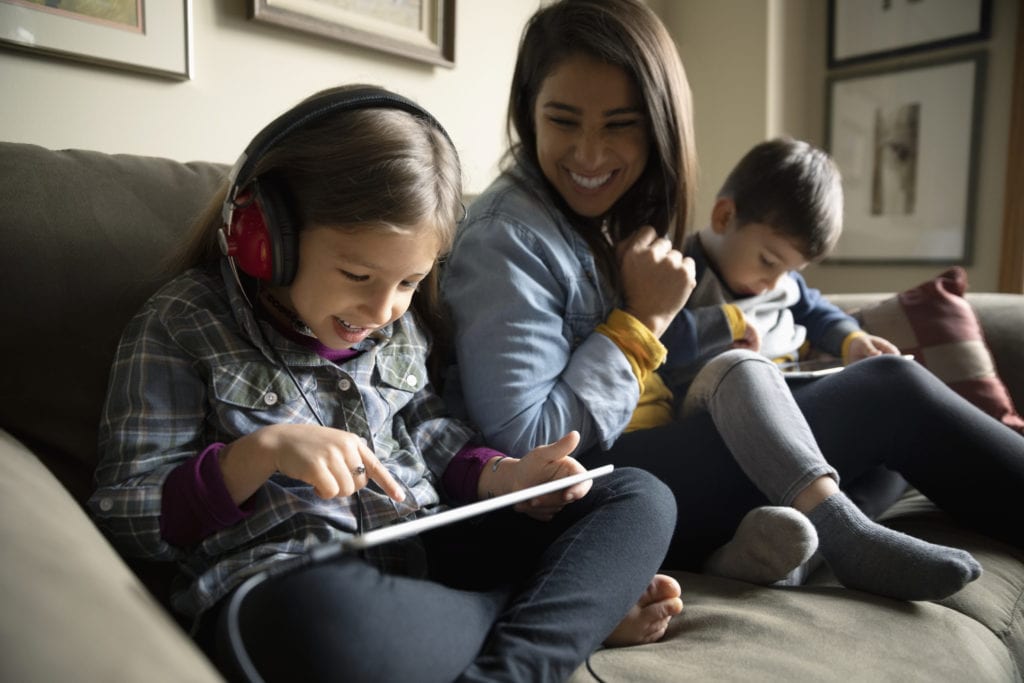 What‌ ‌you‌ ‌need‌ ‌to‌ ‌know‌ ‌about‌ ‌Xfinity‌ ‌
Xfinity by Comcast is one of the largest entertainment providers in the country, with services covering over 35% of the U.S. population. The Internet Service Provider (ISP) mainly offers cable internet but has recently rolled out a fiber service, as well.
Should you choose to use Xfinity from Comcast as the ISP in your new home, you will have a choice of plans that offer speeds beginning at 25Mbps and capping at 1000Mbps. The price difference goes from $20/mo. to $80/mo. with a 12-month agreement. Prices and services can vary by location.
Doing a random search for "internet services for my area" can be daunting. We at MYMOVE are here to make sure that you find the best plan to fit your needs. A known company like Comcast can be a good option for many, with their Xfinity Wi-Fi offering the benefits of both high-speed internet and fair pricing.
Xfinity‌ ‌by Comcast plans‌ ‌and‌ ‌prices‌ ‌ ‌
You are an individual with your own set of needs. Maybe the price is most important to you. Or maybe you work from home and need the fastest internet speeds available. Whatever it is you're looking for, Xfinity by Comcast has multiple plan options to help make your life a bit easier.‌ ‌
Please note that the following plan prices and services can vary by location.
| | | |
| --- | --- | --- |
| Xfinity Internet Plans | Starting Prices | Internet Speeds |
| Performance Starter | $20/mo. for 12 months | Up to 25Mbps |
| Performance 100 | $30/mo. for 12 months | Up to 100Mbps |
| Performance 200 | $50/mo. for 12 months | Up to 200Mbps |
| Performance 300 | $60/mo. for 12 months | Up to 300Mbps |
| Performance 600 | $70/mo. for 12 months | Up to 600Mbps |
| Performance 1000 | $80/mo. for 12 months | Up to 1000Mbps |
*Prices as of 11/11/19
‌Xfinity‌ by Comcast ‌features‌ ‌
If you're looking for basic internet packages with no extra costs or bundling options, then Xfinity provides it. They also provide several bonus features unique to their service, making Xfinity Wi-Fi a good choice for many movers. Some of the those Xfinity bonuses include:
Xfinity Flex is a feature that is included with all of their internet plans. There is no additional cost or commitment necessary to enjoy it. This dashboard allows you to easily search across streaming platforms like Netflix and Prime Video, with unmatched ease. It is powered by a 4K streaming device with a special Voice Remote. Think of it as a guide for all of your favorite streaming platforms.
There are unlimited data options available, as well. This way, you don't have to worry about paying extra if you have some extra Netflix binges throughout the month.
For those who are moving, Xfinity has made it easier than ever to take their service with you. In just minutes, you can schedule your move online and not have to worry about downtime between your old and new locations.
Make‌ ‌sure‌ ‌to‌ ‌check‌ ‌for‌ ‌these‌ ‌Xfinity‌ ‌deals‌ ‌ ‌
Xfinity is currently offering some special deals for a limited time. These could come in handy if you are in the process of moving or just looking for new or expanded service.
Enhanced wifi options that enable your internet coverage to expand from every single corner of your house.
Free self-install kits are available if you would like to save money on installation.
Xfinity also offers Voice Remote and Cloud DVR with bundle plans, for no additional cost.
If you are interested in finding out what Xfinity has to offer specifically in your area, give them a call directly at 1-800-XFINITY.
Xfinity‌ by Comcast ‌reviews‌ ‌
ACSI (Insights from the American Customer Satisfaction Index) is an organization that rates consumer satisfaction with various companies across the United States. Their ratings are very comprehensive and based on a sophisticated system of metrics.
Xfinity holds a rating score of 61 out of 100. This puts them in 5th place among other internet service providers. They are behind competitors like Verizon Fios, AT&T, and Optimum.
The best thing you can do as a consumer is to research and compare providers so you can be certain you are making the right choice for your household.
Digging‌ ‌deeper:‌ ‌Xfinity‌ ‌pros‌ ‌and‌ ‌cons‌ ‌
Advantages‌ ‌of‌ ‌using‌ ‌Xfinity‌ ‌
Xfinity provides excellent security enhancements to your service, so you can have peace of mind when you are surfing the web.
If you like to stream your entertainment, their Flex TV can be a helpful feature. It makes it convenient to access some of your favorite apps without needing a Smart TV or a third device.
They also have various speeds and prices available to conform to your individual needs.
Disadvantages‌ ‌of‌ ‌using‌ ‌Xfinity‌ ‌
They are not available in all areas.
You must sign a 12-month agreement in order to obtain service.
Frequently Asked Questions
Q:
Is‌ ‌Xfinity‌ ‌Comcast?
A:
Comcast is the company that owns Xfinity. They are different branches, but they exist beneath the same tree. It's sort of like "Star Wars" to Disney. They are not the same, but one is owned by the other, therefore they share common roots. Comcast not only owns the Xfinity TV and internet service provider, but they also own companies like NBC and Dreamworks Animation.
Q:
Is‌ ‌Xfinity‌ ‌internet‌ ‌available‌ ‌in‌ ‌my‌ ‌area?
A:
Xfinity provides coverage to around 111 million people in 39 states around the country, so there's a decent chance there is coverage in your area. You would need to check your address on their coverage map to be sure, though.
Q:
I am moving. How quickly can I get internet service?
A:
If you have made plans to initiate service prior to your move-in date and you are going to install the necessary equipment yourself, then your internet service can be available the moment you step foot into your new place. If you need professional installation, then you will have service based on when you scheduled the appointment. When you take the time to plan accordingly, internet service can often be up and running the next day.