Frontier Internet Packages, Prices, and Reviews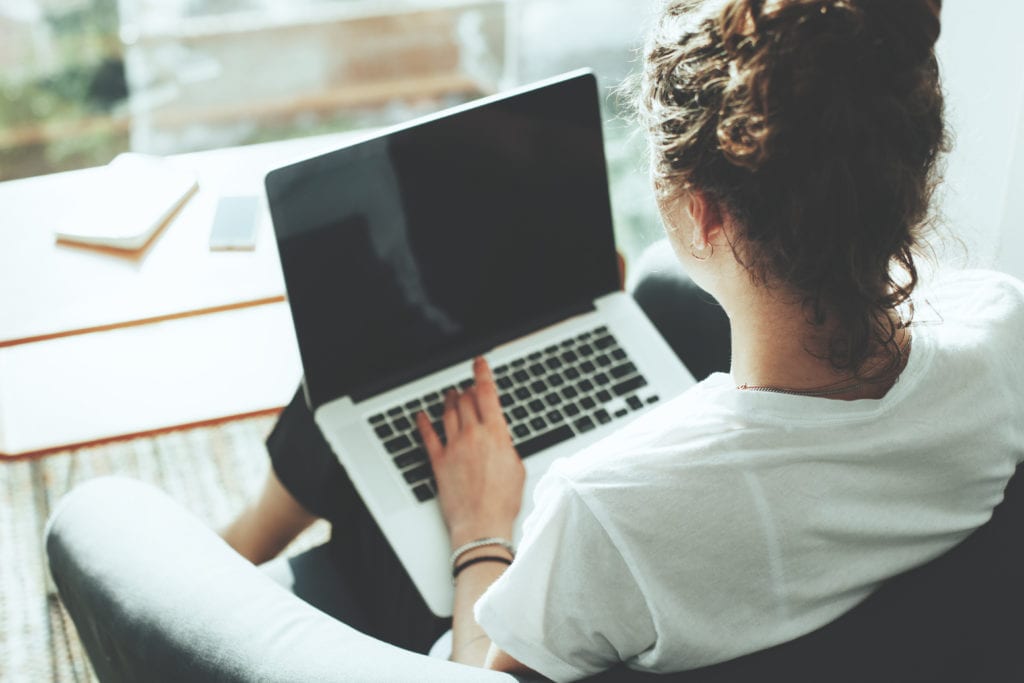 What you need to know about Frontier internet
Frontier is a large telecommunications company based in Norwalk, Connecticut, with a history that dates back to 1935. The publicly-traded company provides TV, phone, and internet services across 29 states as of early 2020. Frontier Internet currently serves more than 3.5 million broadband subscribers.

Frontier internet plans include both DSL and fiber internet options. Frontier internet service is available without a contract, but a 12-month agreement is required to get the best price. In areas where Frontier requires contracts, an early termination fee applies.

[deals-hub-ad]

Prices advertised online for Frontier FiberOptic require a 12-month agreement. Customers are also able to bundle Frontier cable and internet to help cut long-term costs.

With a range of service options including home WiFi, you're likely to find a plan from Frontier communications internet service to fit your needs.
Frontier internet plans and prices
Frontier offers three tiers of high-speed DSL service ranging from $37.99 to $54.99 per month. The company also offers three tiers of fiber internet speeds. These Frontier internet prices range from $49.99 to $79.99 per month. with a 12-month agreement.
*Pricing as of 02/09/2021 for internet service in Charlotte, NC
Frontier internet
Frontier Internet is their DSL service that is widely available throughout the 29 states where the company operates. Frontier DSL plans range in speed from 9 Mbps up to 115 Mbps. The highest speed service costs just $54.99 per month, making Frontier an affordable option for many households. While usage may be limited at lower speeds, speeds of 24 Mbps or higher are often enough to support online streaming and gaming for up to three devices.
In addition to no-contract options, Frontier Internet comes with a number of value-added perks including a Yahoo! email account with 1 TB of storage, 24-hour tech support, and no data caps. You can check availability in your area by visiting Frontier.
Frontier FiberOptic
Frontier FiberOptic is a fiber internet service that offers the fastest internet speeds available from the provider. Frontier offers three plans ranging in price from $49.99 to $79.99 per month., however, a 12-month agreement is required, after which pricing is subject to increase. Speeds range from 50 Mbps up to nearly 1 GB in some areas. Frontier FiberOptic is ideal for bandwidth-intensive uses such as online gaming, 4K streaming, and video conferencing, as well as large households with many devices.
Frontier FiberOptic is not available in all markets, and availability may vary within specific markets as well. Frontier FiberOptic is available in major urban areas in Southern California and in Dallas, Texas, Tampa Bay, Florida, and certain regions of Indiana, Oregon, and Washington. Frontier provides fiber connections in Connecticut, North Carolina, and Minnesota under the Vantage Fiber brand name. Check with Frontier to see if Frontier FiberOptic is available in your area.
Make sure to check for these Frontier deals if you're moving
Frontier offers various promotions and discounts, though they're subject to change and may only be available for a limited time. Internet service providers often provide incentives for new customers and Frontier is no exception. If you're moving somewhere within the Frontier service area, you could save money by looking into available promotions it has for new customers. Here are some current offers from Frontier (as of October 2020):
New customers are eligible to purchase a Nest Learning Thermostat for $99 with a Frontier Internet plan. The thermostat usually retails for $249. The Nest is a smart thermostat that connects to your WiFi network, allowing you to adjust the temperature in your home from any location.
Bundle a new internet plan with Frontier Secure and receive $5 off your bill. Frontier Secure provides identity protection and enhanced digital security.
To take advantage of these offers or find out about new deals, check availability in your area.
Frontier internet reviews
Frontier scored lower than all of its peers on the American Consumer Satisfaction Index (ACSI), receiving a score of 55 out of 100 on the ACSI list of internet service providers. Compare that to an average score of 62 for all providers and 70 for the top provider, Verizon FiOS. However, it's worth noting that satisfaction improved over the previous year by 1.9 percent.
As for customer reviews, the company has 1.2 out of five stars from Trustpilot reviewers, one out of five stars from Consumer Affairs, and just one out of five stars from the Better Business Bureau (BBB). The BBB (which gives Frontier an F rating) notes that a majority of negative reviews are related to Frontier's acquisition of networks from Verizon and AT&T. Among all reviews, price increases, unexpected fees, and poor customer service dominated the litany of complaints.
Digging Deeper: Frontier pros and cons
Pros:
Affordable DSL and fiber service
A variety of internet speeds including ultra-fast fiber
No-contract options are available
24-hour tech support
Cons:
Poor Frontier internet reviews from the BBB, ACSI, TrustPilot and Consumer Affairs
An early termination fee of up to $400 applies to promotional one-year agreements
A monthly router fee of $10 or a one-time fee of $200 applies
An equipment delivery fee of $9.99 and a disconnection fee of $9.99 also apply
The bottom line
Frontier Communications offers DSL and fiber internet plans for customers throughout 29 U.S. States. The company is known for affordable pricing and no-contract options as well as wide DSL availability for rural areas. Though the company has some poor customer reviews, service varies widely depending on location and plans. If you choose Frontier for your internet service, you may be eligible for some new customer deals, including discounts on security packages and products.
Frequently Asked Questions
Q:
How much does Frontier cost?
Q:
Does Frontier offer service in my area?
A:
Frontier internet plans are generally available in markets in 29 states, though fiber internet is only available in certain parts of California, Florida, Texas, Indiana, Washington, Oregon, Connecticut, North Carolina, and Minnesota.
Q:
Does Frontier require contracts?
A:
Frontier has no-contract options available, however, promotional pricing may not apply. For the best price, a 12-month agreement is required for Frontier FiberOptic service.
Q:
Is Frontier internet fast?
A:
Frontier offers a number of different speed tiers ranging from 9 Mbps to 1,000 Mbps. Near gigabit speeds are very fast and can support heavy internet usage including online gaming, multiple device households, and high-definition streaming. Slower speeds are best suited to general web browsing, social media, and email.
Q:
Does Frontier have hidden fees?
A:
Frontier costs include several fees in addition to the monthly service charge. There's a monthly equipment fee of $10 per month, a $9.99 equipment delivery fee, and a $9.99 disconnection fee. You can avoid the $75 installation fee if you self-install your equipment.
Q:
Can I bundle Frontier cable and internet?
A:
Frontier offers internet, TV and phone plans that you can bundle together to save money. The most popular bundles start at $92.98 for internet, DISH TV and voice.
Q:
Are Frontier internet plans cable or DSL?
A:
All of Frontier's internet plans offer DSL or fiber connectivity. DSL internet is usually slower and less reliable, though Frontier's DSL plans offer more available throughout the U.S., especially for customers in rural areas.