11 Clever Ways to Maximize Space in Every Room of your Home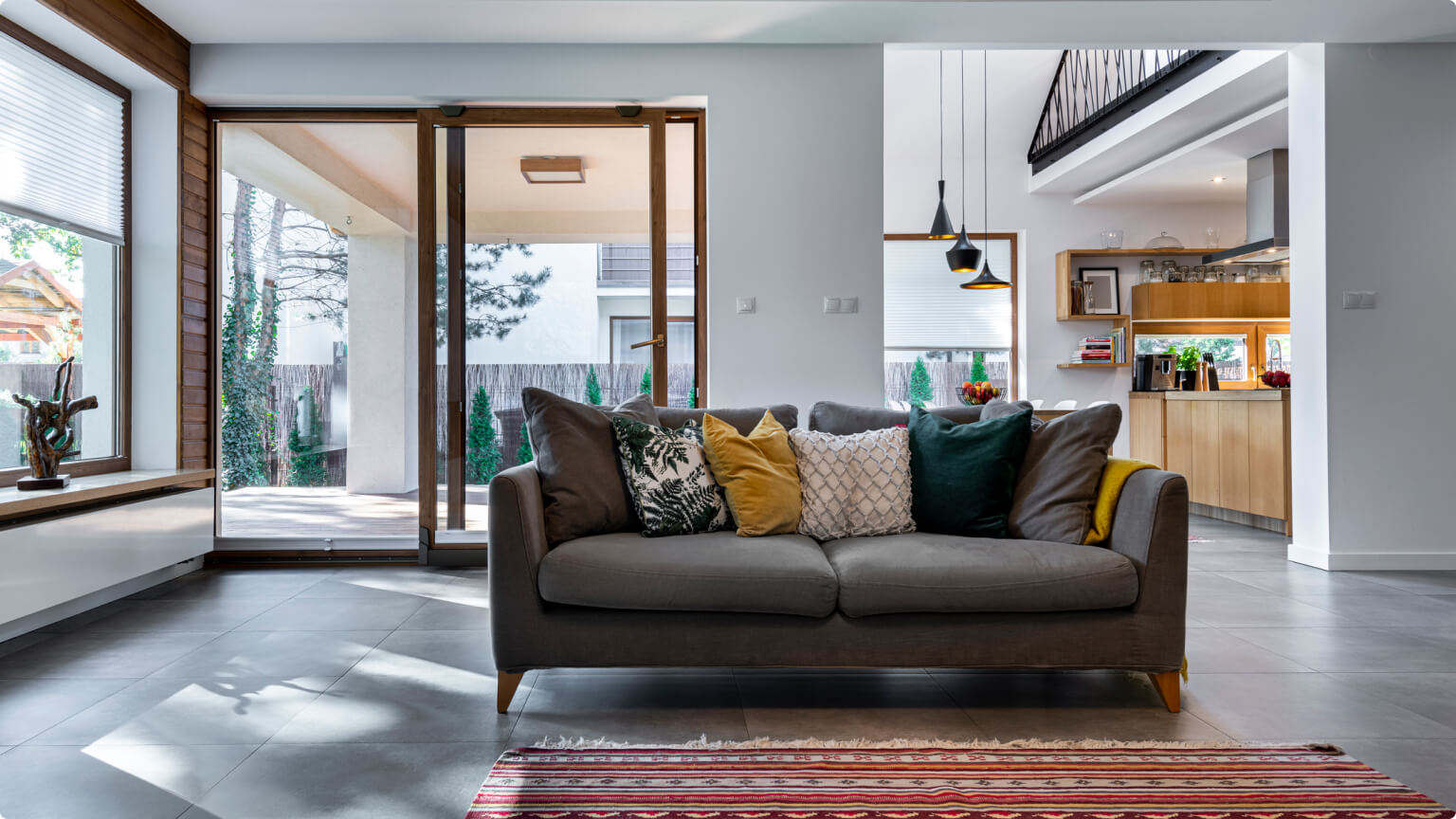 Every home could use a little more space. Whether you're in a cozy apartment or a mountain villa, we all feel the need for maximizing space to make our homes feel spacious and welcoming. If you've been wondering how to fit more into your cramped bathroom cabinets or you want your bedroom to double as a home office, here are 11 tips to help.
1. Open up your entryway
The first area of your home that welcomes guests and sees your family off safely to school every day should be functional and have plenty of room to maneuver quickly and efficiently. Maximize space by placing a bench or sitting area to remove shoes and place kids' backpacks when rushing off to school. Don't have space for a bench? Ensure you have wall-mounted hooks, open shelving to place knick-knacks, and place a large mirror on the wall to reflect the rest of your home.
2. Get your kitchen organized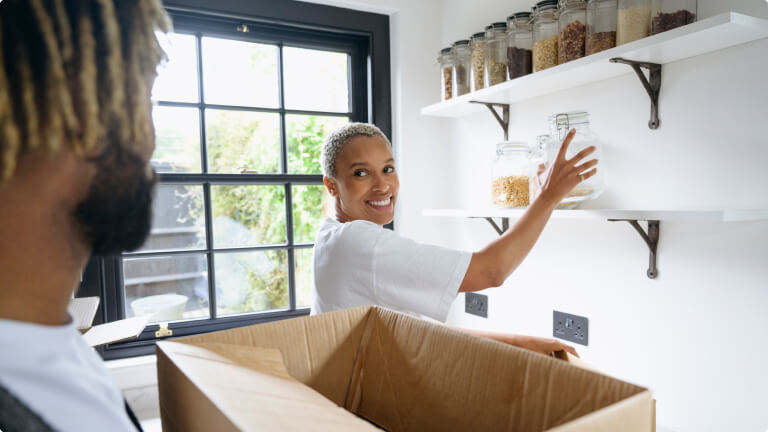 The kitchen should be the most versatile room in the house: functional, welcoming, and a comfortable place to cook meals, make snacks, and prep for entertaining guests. Organize your kitchen with vertical storage shelving in your pantry, use drawer organizers for dry goods and food storage containers, or install hooks to hang mugs and bowls. Purge old food, half-eaten dry goods, and install overhead pot and pan storage to free up space below your counters.
ielanum / Getty Images
3. Hide your bathroom storage creatively
The bathroom is often the one room where we throw in the towel — literally — on getting creative with storage. Shared bathrooms with kids can utilize open shelving and baskets under the sink and behind the door can house small electrical beauty appliances when not in use. A shoe organizer can turn into a life-saving space saver that holds makeup, combs, brushes, jewelry, and even accessories like scarves and belts. You can also use hooks, linen closets, and matching fabrics to hide bulkier storage items.
4. Living rooms need space too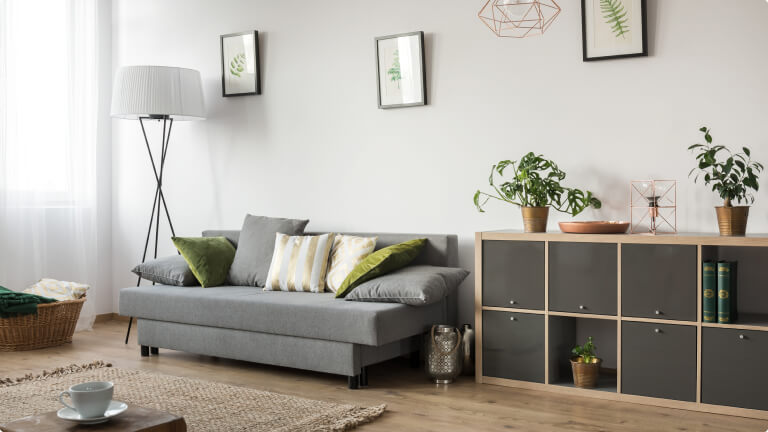 Have you ever realized your living room gets the messiest without even trying? These rooms get the most traffic from kids playing, friends dropping over, and everyone sprawling out on the sofa to watch TV. Maximize space with multifunctional furniture such as ottomans that hold video game accessories and coffee tables that have drawers and open shelving below. You will love having the extra hidden space when your busiest rooms are packed with people.
5. Kids' rooms aren't just for sleeping
Whether they're a newborn or a teenager, a kid's room should be a reflection of their dreams but still be utilized for studying, playing, and relaxing. It can be helpful to create different zones in the room for playing, sleeping, and quiet time or studying. Maximize space by hanging artwork and assignments on bulletin boards, art wire, or other organization accessories to keep desks and surrounding spaces free of clutter.
6. Make the most of your bedroom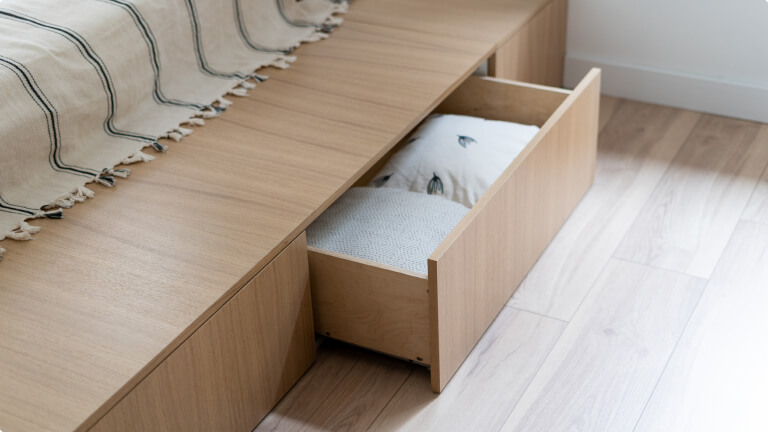 Every bedroom in your home should be a refuge from the world and a place where you wind down in the evening and wake up rejuvenated in the morning. Maximize space in your bedroom by ensuring your closets are used properly. Store out-of-season clothing in under-bed storage containers and invest in closet organizers that separate types of clothes, accessories, shoes, and more. Floating shelving can also be used as a bedside table with some extra storage space.
7. Design for productivity in your home office
Many family homes are using their home office for computer use, homework, crafts, and more. Maximize your home office area with effective storage for all. Visit office supply stores and seek out coordinated office supplies, desk organizers, and file drawer accessories for kids, teenagers, and adults in your favorite colors and patterns. You will love how much more space your home office has when it looks good too!
8. Love your laundry room
While it may be the least loved room of the house, maximizing storage in your laundry room can mean the difference between getting your clothes done and digging deep into your closet for fresh clothes. One of the best ways to maximize space is with counter space for folding, shelves, or cabinetry at arm's length for detergents and a hanging area for laundered clothes to dry, get ironed, and folded.
9. Small interiors don't have to be a challenge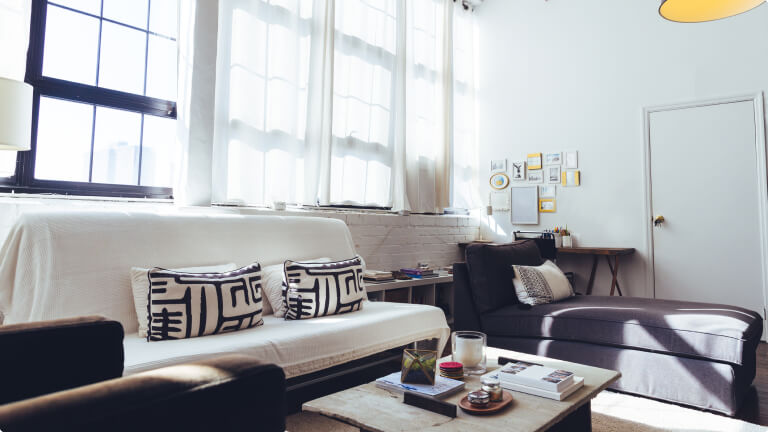 Studio apartments, college dormitory rooms, and small homes don't have to be a storage nightmare. In fact, living in a smaller home ensures you only keep what you absolutely need! Maximize storage by taking advantage of hanging bicycles from the ceiling, installing bookshelves over doorways, and installing built-in shelving in bedrooms, bathrooms, and kitchens.
10. Don't hide junk in the garage
While many think the garage is for storing items you don't want to see ever again, think again! Your garage storage space can be maximized by purging outdated furniture, broken appliances, and more. To maximize the space you do have, install overhead ceiling racks for luggage, recreation equipment, and seasonal decorations and lawn equipment so you CAN fit your cars in the garage.
11. Your outdoor space should reflect the interiors
Space-saving outside isn't as big of an issue, but ensuring your landscaping isn't overgrown and unkept can give the illusion of a cramped and unwelcoming home on the inside. Speak the same welcoming "language" in your outdoor home by keeping your curb appeal looking great. Keep your lawn cut, flowerbeds tidy and weed-free, and ensure your front entry is welcoming with a colorfully painted front door!
The bottom line
These 11 areas of your home can get the maximum storage out of them without you having to renovate your entire home. Whether your family is getting larger or you just have more stuff, maximizing space is essential in every home!