10 Smart Garage Storage Ideas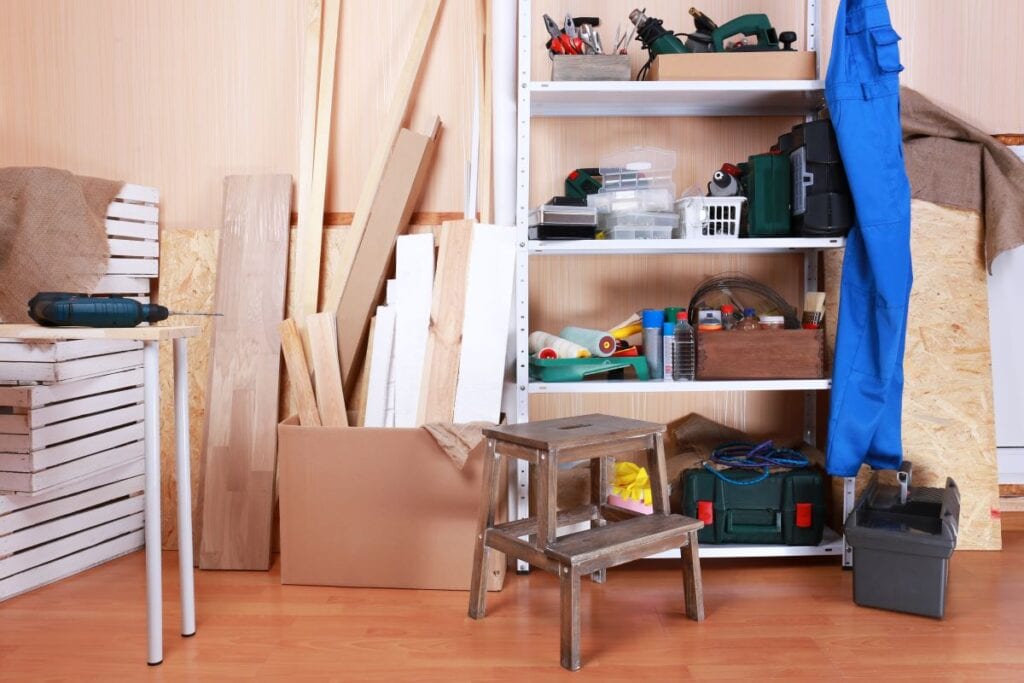 Is your garage a mess? Instead of letting it be a chaotic dumping ground for toys and tools, use garage organization systems to transform it into a functional room where everything you need is neatly corralled and easy to access.
When exploring garage storage ideas, start by looking at your space and stuff. Once you've identified what you want to keep, separate it into categories. For example, if you have many bins or boxes, you may want shelving to get them off the floor. If you have a lot of tools, you might want a track system. Use our list of essential garage storage ideas that you can combine to turn your garage into a temple of efficiency.
10 garage organization DIY ideas to transform a cluttered space
1. Install wall shelves.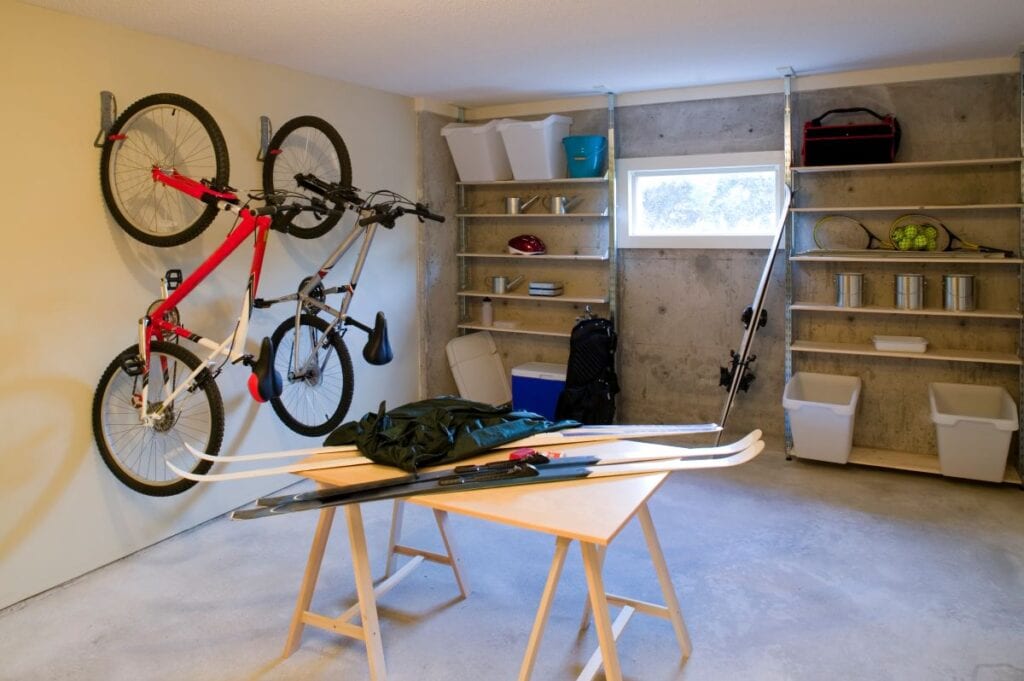 Wall shelves are a smart way to add more storage without taking up precious floor space. Wall shelves in the garage are great for holding small to medium-sized bins. Pre-made shelving units come in a range of prices and durability.
Here are some different options for wall shelves that work well in a garage:
2. Use a track system.
A track system has a horizontal track that holds adjustable hooks or grips that can be used for hanging all sorts of items. These systems are great for hanging things like edge trimmers, shovels, hedge clippers, or any other long tool with a handle. This makes it easy to access frequently used items while keeping them organized.
Here are a few different track systems worth considering to corral your yard tools:
3. Pick standalone hooks for bulky items.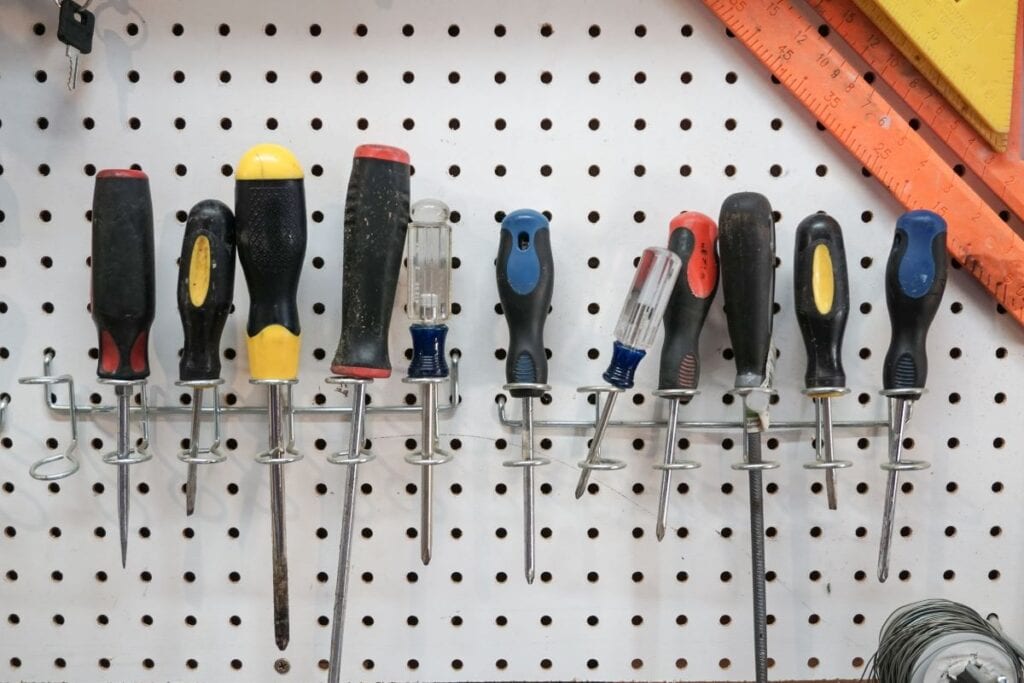 Standalone wall hooks can be used in several ways to make more efficient use of vertical space in your garage. Heavy-duty hooks are a convenient and affordable way to organize large bulky items, from bicycles to ladders to hoses.
Below are some options for heavy-duty hooks to put in your garage:
One of the most tried-and-true garage tool storage ideas, a pegboard, is a simple way to organize small hand tools and other frequently used items. Hang one above your workbench and hook your stuff in. Pegboard systems are endlessly customizable to create a spot for every brush or wrench. Combine wallboard with a set of pegboard hooks to get started.
Check out some of these pegboard systems you can use to free up space in your garage today:
5. Make use of standalone shelving units.
If you don't want to install shelves directly onto your walls, standalone shelving units are just as good at getting your tools and boxes up off the floor. Sturdy and durable options may cost a bit up front but should last years.
These are some standalone shelving units you might want to consider:
6. Utilize overhead storage space.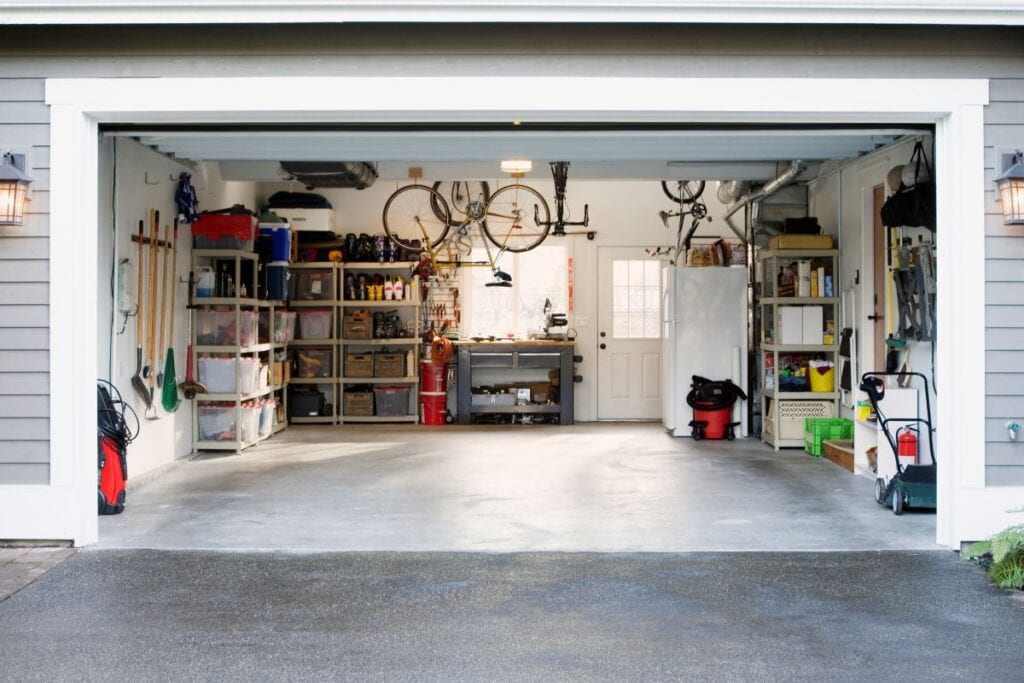 If you've occupied every wall and still have things to store, look up! Overhead storage racks are a great place to stash bulky, occasional-use items that aren't excessively heavy, like camping gear or sports equipment.
These are some popular overhead storage racks to look into:
Looking to get into some true garage organization DIY? There are plenty of ways to build your own garage storage systems. Create an overhead rack that holds plastic totes. For each rack, screw two pieces of 2×4 to the ceiling with 3.5-inch screws spaced every two feet. Make sure to screw the pieces into the ceiling joists. Space the 2x4s apart exactly the width of the top of your storage bins. Next, center and screw the two 1x4s into the 2x4s with 2-inch screws. This will create a lip that you can slide your bins into to keep them off the floor.
What you'll need for this project:
8. Use PVC pipes to hold odds and ends.
White PVC pipes aren't just for plumbing. PVC is easy to cut and screw or mount to garage walls to holster everything from screwdrivers and pencils to rake handles and fishing poles. Choose the desired diameter and cut the pipes to the appropriate length to hold the specific items. Mount pipes parallel to your walls or at a 45-degree angle using a long wood screw. Create an assorted item organizer using a trash can filled with PVC pipes cut to length and placed inside to fill the can.
What you'll need for this project:
9. Build shipping pallet storage racks.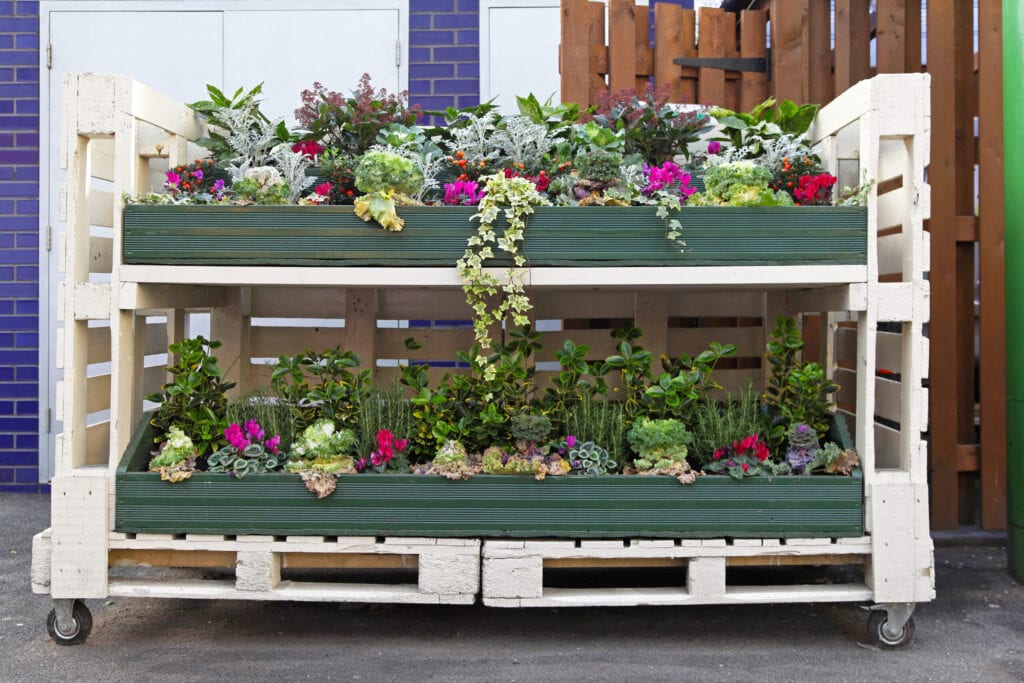 Wooden pallets are brilliant for DIY garage organization. Long-handled tools like brooms and rakes can slip easily in between boards mounted against a wall. Use the slats for additional storage by hanging small baskets from them. You can often find free pallets in nearby warehouses or industrial parks. Spray paint them to match your room or a fun color to add some personality.
What you'll need for this project:
10. Stash your nails and screws in Mason jars.
Here's one last space-saving hack for miscellaneous small items. If you have a wooden shelf with some space underneath, you can create this simple DIY storage rack. Use screws or epoxy to affix the mason jar lids in a row on the bottom of your wood shelf. Then fill the jars with things like nails, screws, and staples. Screw the jars into their lids, and you have yourself a handy Mason jar storage rack.
What you'll need for this project:
Frequently asked questions
What is the best garage storage system?
The best garage storage system depends on what you need to store and your garage layout. However, a combination of wall shelves, hooks, pegboards, and track systems gives you the most versatile storage options for any garage.
How can I organize my garage cheaply?
Look for garage organization ideas that use repurposed items that you already have or can buy for cheap. If you DIY, you can organize your garage with a small budget.
How do I maximize my garage space?
Make efficient use of as much vertical wall space as you can. You can also coopt overhead space if you have rafters or install an overhead storage rack.