How to Creatively Hide Storage in the Bathroom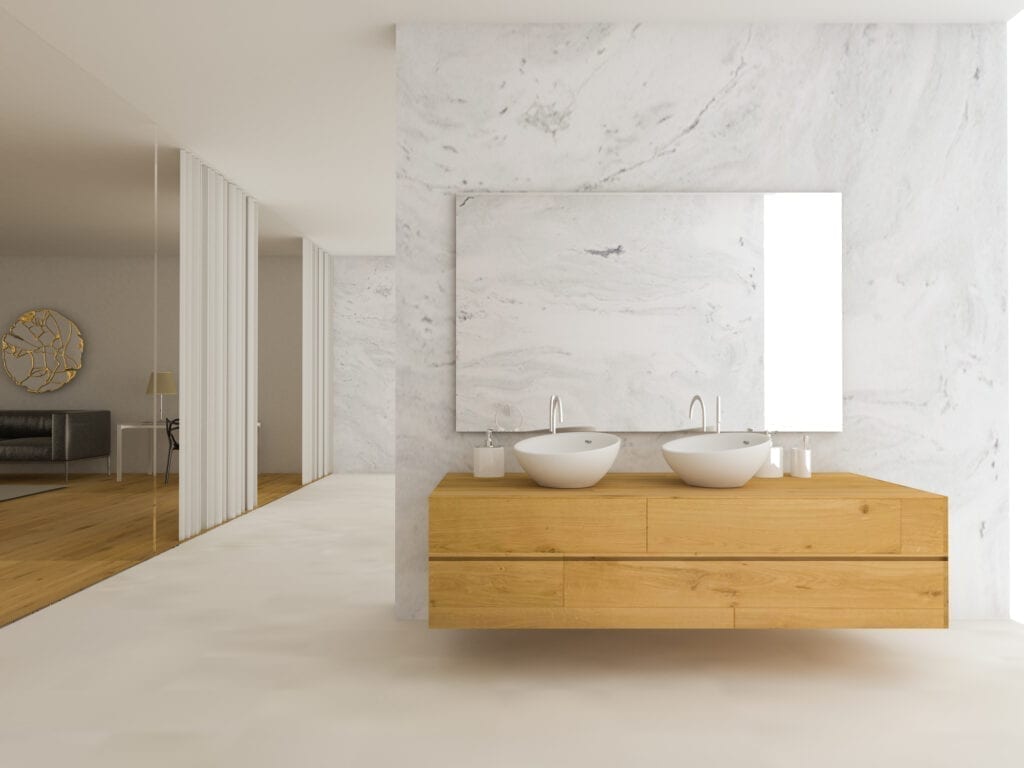 Have you ever noticed the bathroom is the one room you have the most to store and the least amount of storage areas? Creative ways to hide storage is important in the bathroom where large and small items need a 'home'.  Whether you have a lot of storage under your sink that is being underutilized or you only have a pedestal sink, there are creative ways to store items. Look at these solutions and see which of them fit your bathroom needs the best.
What storage do you currently have: Every bathroom has its own set of storage challenges.  Pedestal sink vanities need storage in an adjacent cabinet, closet or adjacent shelving. Bathrooms that have cabinetry below the sink still may have a cluttered mess below. Consider using organizational shelving below vanities to take full advantage of height. Height can make your vanity cabinetry usable again. Assess your current needs and then adapt.
Open shelving: Children's bathrooms are ideal for open shelving under bathroom sinks. Use the shelving for baskets, towels, bath toys etc… hide storage in tubs or personalized bins for kids. For adult bathrooms open shelving can house toiletries, bathroom scale, and personal bathroom items without being on display. Open shelving can use jute and seagrass trays to hold makeup, and small articles that regularly go in drawers.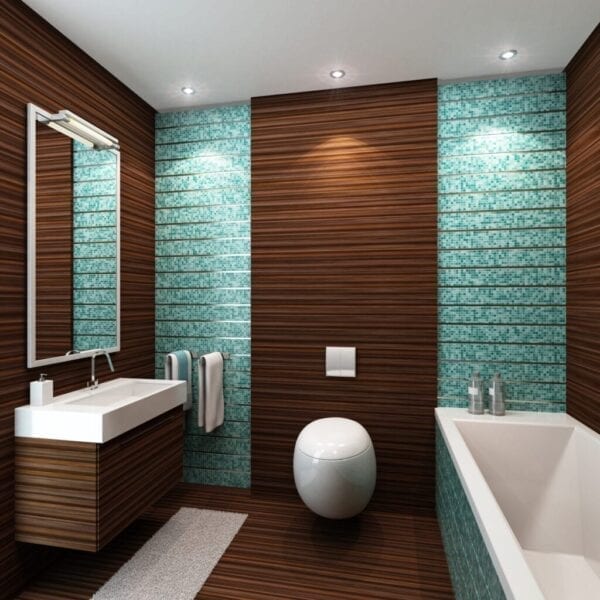 tulcarion / Getty Images
Extended cabinetry: If you have the space, consider extending your cabinetry to the ceiling for storage. Cabinetry can take on a spa-like aesthetic with open areas in the cabinetry for décor and display. Many do it yourself home improvement stores have cabinetry kits to make bathroom storage easy and affordable. For a custom look, hire a carpenter or wood artisan to customize cabinetry for your bathroom and vanity area.
Hooks: Although hooks are not hidden, they provide storage that doesn't look like traditional storage. Use hooks for hanging towels and robes. Little kids love being able to reach towels and being independent.  Use hooks adjacent to the bathtub for wet shower mats and damp clothes that need to air dry.
Linen closets: Depending on where you live linen closets are those that are inside or adjacent to the bathroom made to house linens.  Use these closets to also store bulky items like hairdryers, and cleaning supplies. For a decorative touch add glass doors to linen closets for display and storage.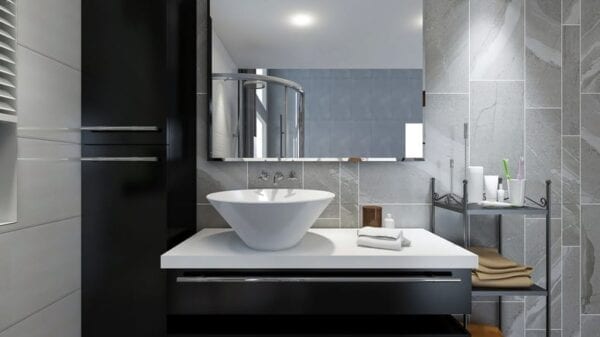 Download it / Getty Images
Fabric: Especially at more traditional porcelain sinks, use fabric skirts to hide storage below. Matching fabric can be used for window treatments, and shower valances to pull together the bathroom elements. Use coordinating paint color to make your bathroom hide storage but seamlessly add visual interest to your space.
Bathroom storage doesn't have to be clunky and displayed out on the countertop. Hidden storage coupled with simple décor ideas makes you enjoy your space more and in turn will allow you to store more. If you need storage ideas look through your favorite home and gardens magazine for inspiration! They do a great job of showing options that you would have never thought of!
Freshome readers tell us how you hide storage in your bathroom!