MYMOVE Gift Guide: The Best Gifts For a New Homeowner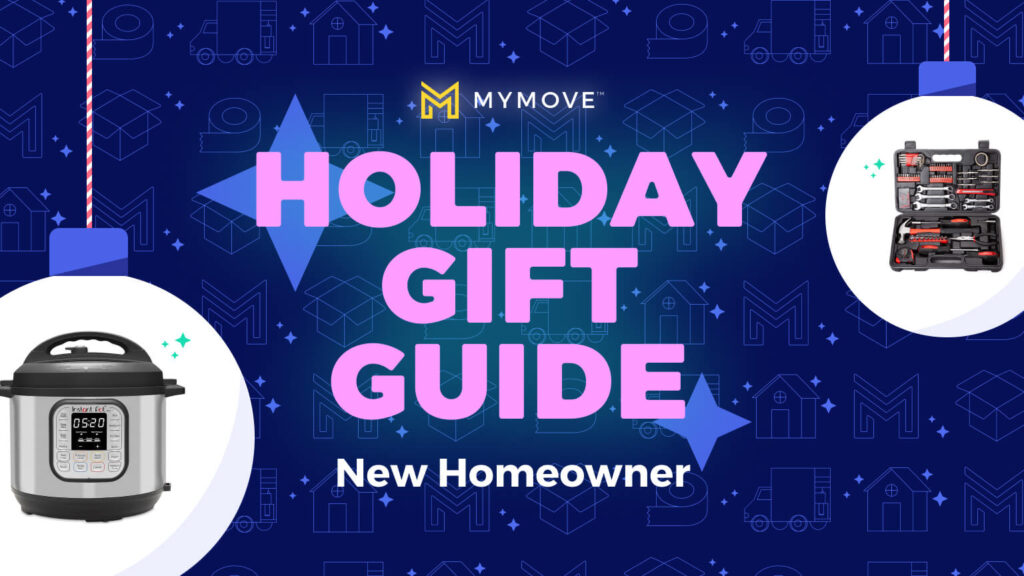 The products featured here are independently selected based on thorough research from our editorial team. If you buy something through links on our site, we may receive a commission.
Everyone loves gifts that they can get plenty of use out of, which makes practical gifts one of the best gifts to give, especially to a new homeowner. So if you're looking for the perfect holiday (or housewarming party) gift for a first-time homeowner in your life, we've gathered some of the best gifts that any new homeowner is sure to love.
Our favorite new homeowner gifts:
Pressure cooker: Instant Pot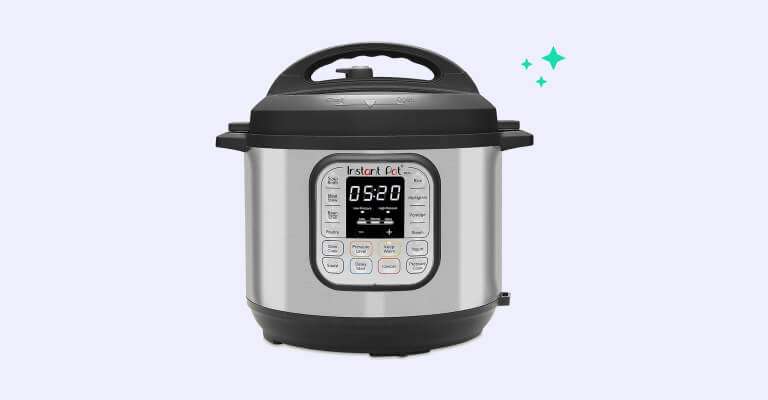 What we like:
7-in-1 cooker
13 customizable smart programs
Feeds up to six people
Easy to clean
Kitchen gadgets are some of the most giftable items out there and are perfect for a new homeowner with some extra countertop space. Pressure cookers, in particular, are one of the most versatile and fast-cooking modern kitchen gadgets around. With its 7-in-1 cooking functionality and 13 customizable smart cooking programs, an Instant Pot can make just about anything.
Toolbox: CARTMAN Household Tool Kit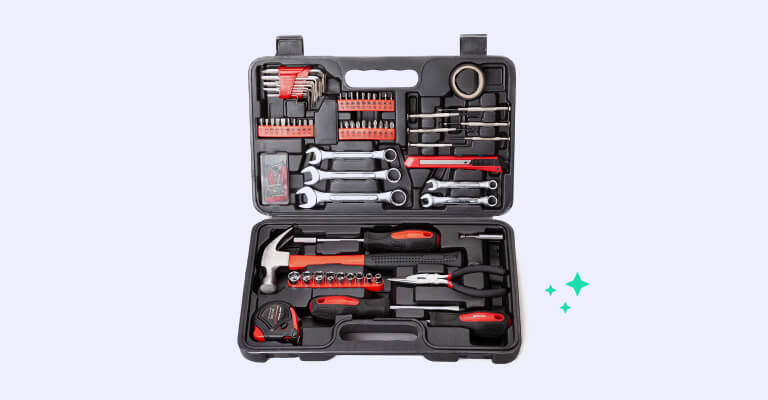 What we like:
148 pieces
Secured in case
Perfect for small home repairs
No landlord means you're responsible for any home fixes and repairs, which makes an everyday household toolkit a homeowner must-have. CARTMAN's 148-piece Household Tool Kit has most of the tools you'll need for any small around-the-house repairs. All tools are stored in a sturdy case that is easy to store and tuck out of the way, but readily available right when you need them.
Lawn mower: Greenworks Push Lawn Mower
What we like:
Battery-powered and rechargeable
Dual bladed
Adjusts power based on grass thickness
Lightweight
One of the biggest tasks of being a homeowner is lawn care and maintenance. A new homeowner probably has plans to buy a lawn mower. However, receiving one as a gift would be greatly appreciated. The Greenworks Push Lawn Mower is an excellent option for a hassle-free mower. It's cordless, battery-powered and rechargeable with a 45 minute run-time, oil-free, and lightweight. Plus, this lawn mower features dual blades and smart cut technology, which adjusts strength and power output according to the thickness of your grass.
Silverware: HIWARE Silverware Set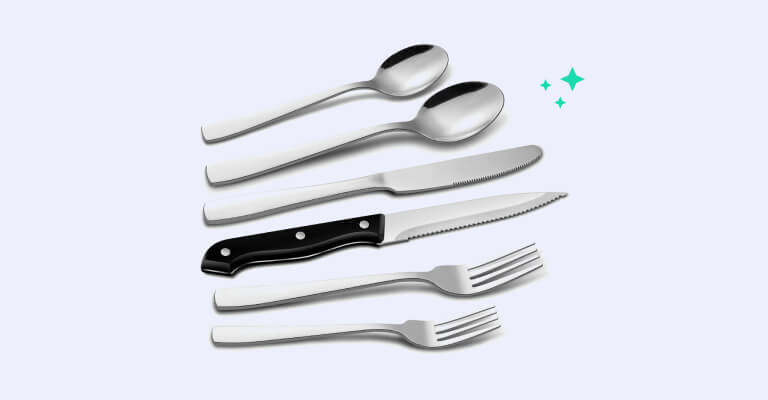 What we like:
48 pieces
Stainless steel
Feeds eight
We all need to eat, which makes a silverware set one of the most practical gifts you can give. The HIWARE 48-piece Silverware Set feeds up to eight people, making it perfect for family dinners, parties, and gatherings. Plus, they'll have plenty of utensils to host that housewarming party.
Wall shelving: BAYKA Floating Shelves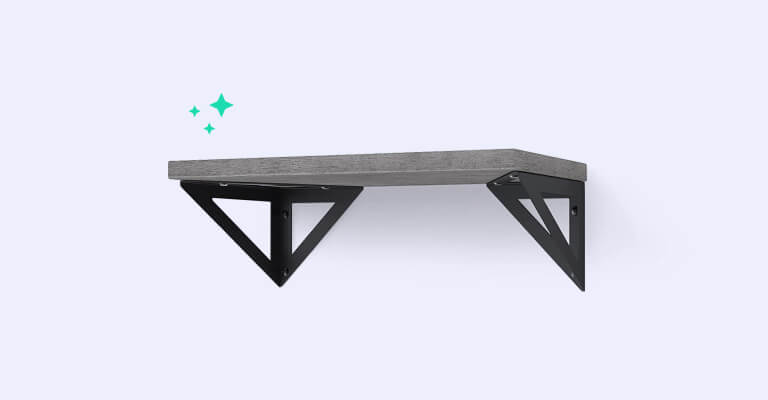 What we like:
Set of three shelves
Rustic wood look
Two different angles and assembly types
One of the best parts about being a homeowner is getting to design your home just the way you like it. Floating shelves can add a little height, style, and storage space to any room. BAYKA Floating Shelves come in a rustic wood-themed set of three and are can hold up to 40 lbs per shelf. The best part – they can be put in any room.
Bar stool: Nathan James Kitchen Counter Bar Stool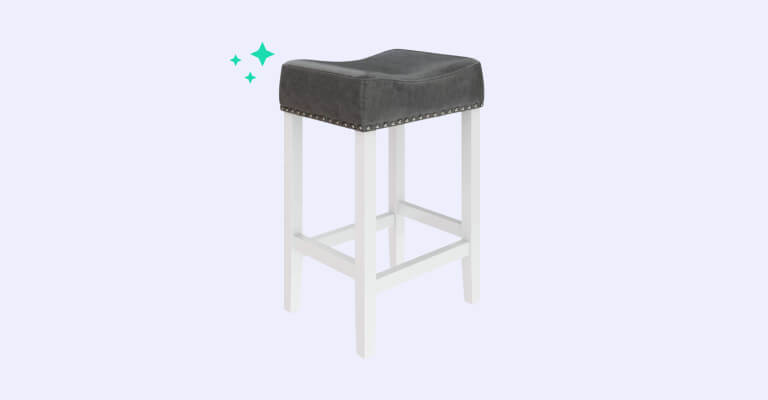 What we like:
Pub-height
Cushioned seat
Upholstered fabric with nailhead accents
Kitchen islands provide a nice extra bit of counter and entertaining space – all that's missing are the bar stools. The Nathan James Kitchen Counter Bar Stool sits at 24 inches tall and is cushioned with 4 inches of upholstered fabric. With its wide variety of colors to choose from, contemporary design, and 15-minute assembly time, this bar stool could be a great gift for any home.
Smart garage opener: myQ Chamberlain Smart Garage Control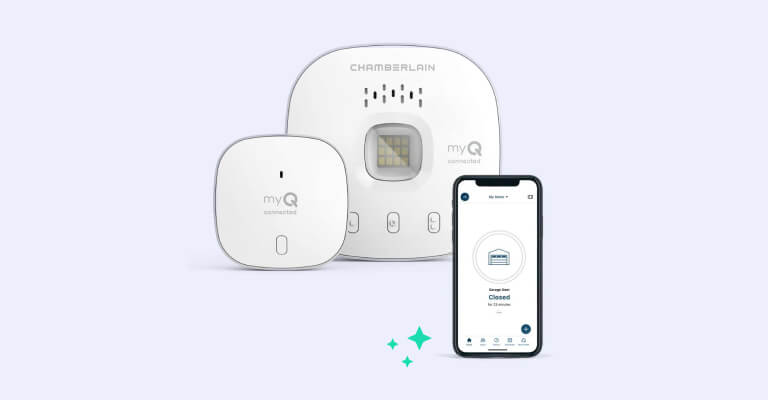 What we like:
App-controlled garage door opener and closer
Real-time notifications
Compatible with most garage doors
Did you know you can make a garage 'smart'? Give the gift of never having to worry if you left the garage open or not. The Chamberlain Smart Garage Control is easy to set up and comes with several convenient features.
Using the app, you'll be able to open and close the garage door from anywhere, receive real-time notifications about garage door activity, and even set up a schedule to open or close the garage door.
You may also want to make sure that there is a strong enough internet signal in the garage so that the device always stays online and ready to use.
The bottom line
Practical gifts are the best gifts for a new homeowner. But you know your family and friends best, so you're sure to find the best gift for any first-time home buyer you know. Just make sure you save the best gift for the housewarming party.