Checklist: How to Move Out for the First Time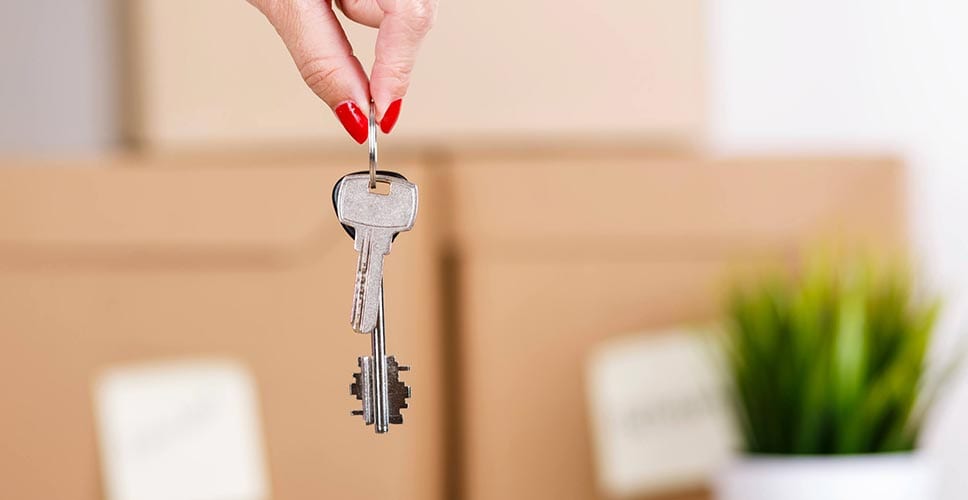 Moving out for the first time is a big step; it has an associated fear factor that can range from "mild" to "severe." In other words, don't go thinking you're the first person who's ever quaked in their boots at the prospect of moving out on your own. We've compiled some tips for moving out for the first time that will help you to prepare for relocating, planning, and budgeting to help you be successful in your first major move.  Whether you're 18 or 58, refer to these five essential tips for moving out for the first time as a way to cover all your bases.
Moving Out for the First Time Checklist: Top 5 Tips
1.  Save up enough money.
When moving out for the first time, you should be able to comfortably pay your first and last month's rent, including any security deposits that most landlords require you to pay. You'll also want to have enough money set aside to handle any emergencies that come up, including the unfortunate possibility that you could lose your job. Which leads to the next item on our moving out for the first time checklist…
2. Have a job.
If you're moving to a faraway location, finding work is just as important as finding a place to live. Relocating to a new state can also present some unique challenges that you'll want to plan for before moving out for the first time.  Never bet on your ability to live off your savings long enough to find a job that'll pay you enough money to live comfortably. Job hunting can be intimidating, especially if you are looking for your first post-grad job in a new city, so you'll want to start planning early.  If you're already employed when moving out for the first time, it's important that you feel relatively certain that the risk of you losing your job due to downsizing or other economic factors is small.
3. Formulate a Plan B.
Just because this is your first time moving out, doesn't mean that you are guaranteed to fail, but you may want to plan for certain setbacks. Whether you are moving out after college or after making a plan for your future, you should ask yourself where you would go if you lost your apartment or your job, and weren't able to support yourself. This is crucial, because it teaches you the importance of not burning bridges when you set out on your own. If you're moving out of your parents' house, talk to them about the possibility of moving back in if things go badly. If this isn't an option, talk to friends and family and ask if you'd be able to go to them for support if you fell on hard times. You might be surprised how willing to help some people are, especially if you make it clear that it would only happen as a last resort.
4. Don't bite off more than you can chew.
Every one of us would love to live in lavish surroundings if money were no object, but more often than not, it is. What this means is that when you're moving out for the first time, finances may force you to take up residence in a less than desirable location. The good news is, you can find an affordable place to live that doesn't compromise your safety by shopping around. Look at many properties before making your decision, and never move into the first place you find without exploring your options. Once you have found that sweet spot, don't forget to formally change your address.
5. Make a budget and stick to it.
Budgeting is an essential bullet point on your moving checklist. This requires a little bit of math, a healthy dose of common sense, and a lot of discipline. Before moving out for the first time, you should know exactly how much money you make per month after taxes, and use that figure to determine how much rent you can afford to pay while still being able to feed yourself and keep the utilities running. If you are moving to a new city with a different cost of living, you may need to adjust your plan for handling your money. As a rough standard, your rent should be about 30 percent of what you bring home each month. Put a severe limitation on the amount of money you spend on leisure activities, as these can often be the millstone that sinks you in the end. Living on your own will require you to make sacrifices to your way of life that you might not be used to. Learning how to budget your money so that you'll have enough money to pay for rent and utilities is essential.
The bottom line
Taking your first step towards independent living can be intimidating. If you want to avoid many headaches often associated with moving out for the first time, you will need to make realistic goals for your move and plan for setbacks. You can also help to ensure your success by committing to a savings plan and a budget.
Mary Blowers contributed to this report