What to Pack In Your First Night Moving Box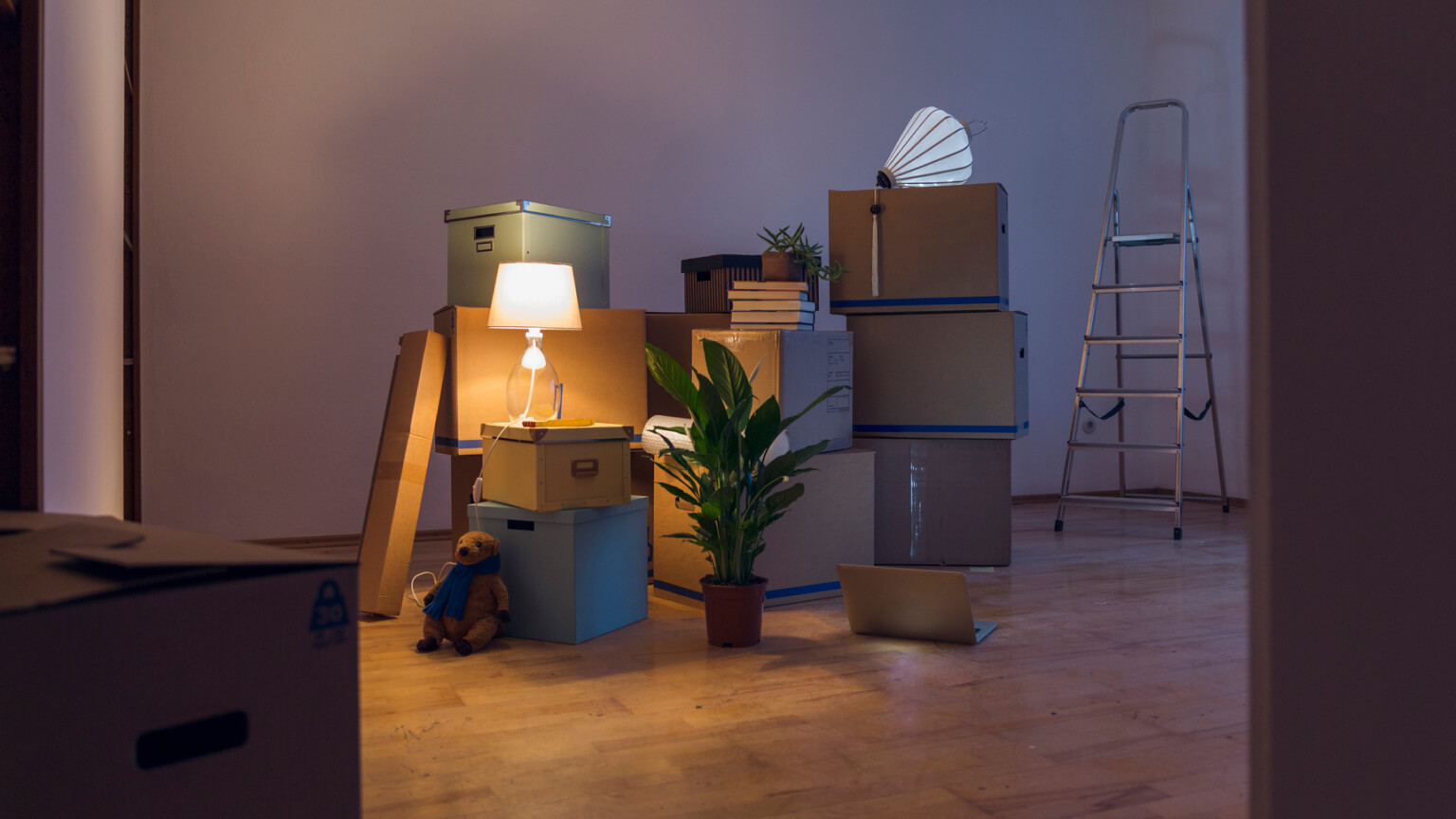 Packing is the name of the game when you move, but there is such a thing as doing too much. In the rush to get everything done before Moving Day, it can be easy to overlook what you'll need access to immediately when you actually get to your new place.
To make sure that you're not digging through every box on your first night, set aside these essentials from every room in a separate box or bag. Mark "night one" boxes with a special marker or tape, so you (and the movers) know that it's not going in the moving truck. Think of it like your carry-on and the rest of your boxes like checked bags.
---
Jump to:
Bathroom
Bedroom
Kitchen
Personal items
Kids
Pets
---
Bathroom

The last thing you want at the end of a long moving day is to discover that you can't take a shower because you tossed your old shower curtain. Make sure your bag is fully stocked with these necessities for night one:
Soap or body wash
Hand soap
Shampoo and conditioner
Toothbrush, toothpaste, floss, and mouthwash
Toilet paper
Shower curtain and liner
Bath towels — one for everyone in the family
Bath mat
First aid kit
Pro tip
Use bright-colored containers or fluorescent packing tape to differentiate your night one boxes.
Bedroom

You might be so exhausted at the end of Moving Day that you fall asleep in a pile of clothes, but it's good to have a plan B.
Sheets and comforter
Air mattress or cot (if you're arriving before your bed)
Pillow
Fresh clothes for the first couple days
Pajamas
Pro tip
Lean artwork against walls around the house to make it feel like home on your first night.
Kitchen

You might not be able to bring much food over from your old place, but it helps to have a few basics on hand before you can hit the grocery store.
Paper towels
Paper plates and utensils
Bottled water
Snacks
Pro tip
Use your first few nights in your new home as an excuse to sample some of the local restaurants in your new neighborhood.
Personal items

Think of this as your Moving Day carry-on bag. Whatever you might need quick access to throughout the day should go in here.
Chargers for phones and electronics
Medications
Book or magazine
Laptop
Wallet and credit cards
Contacts, case, cleaning solution
Pro tip
Pack some of your favorite ready-to-eat snacks like granola bars or peanuts so you have something to munch on throughout the day.
Kids

It can be fun to give your kids their own first night boxes to fill up, but make sure these essentials are included somewhere.
Diapers
Wipes
Fresh clothes
Toys
Books
Tablet
Snacks
Bottles
Pacifiers
Pro tip
Download some shows or movies before your move to keep the kids entertained if you don't have internet set up right away.
Pets

You're not the only one who's going to be hungry after all that activity. Make sure you've got your furry friends covered as they adjust to their new surroundings.
Food for the first few days
Water and food bowls
Treats
Poop bags
Litter box and scooper
Collar and leash
Toys
Crate or carrier
Bed
Pro tip
Stock up on some of your pet's favorite treats or bones to occupy them during the move.
Congratulations!
There's only one last thing you have to set aside for your first night: something to treat yourself with. Whether it's your favorite beverage, a dessert from the bakery in your new neighborhood, or just some quality time with your current show, make sure you don't forget to celebrate your first night.