Post-Move Checklist: What To Do When You're Settling Into a New Home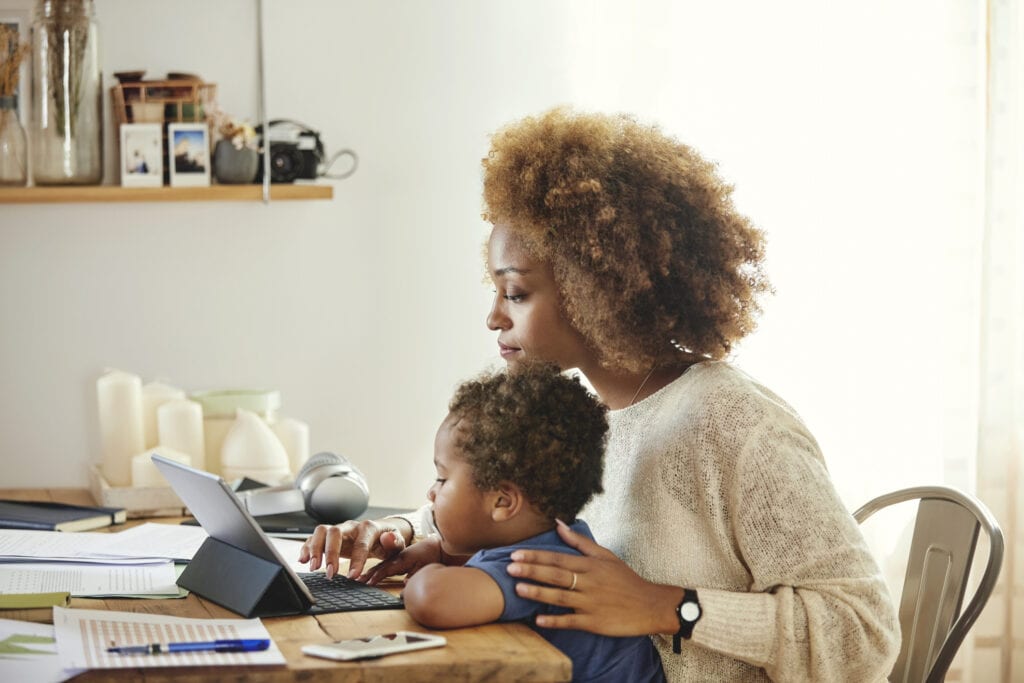 Last thing we want to do is give you another project but…. Once you've unloaded the last box and tipped the movers, there's still several important things to take care of at your new place. Good news, you've already moved or already made your entire to-do list for your next big move. Here's everything you need to do post-move to help you settle into your new place.
Printable post-move checklist:
Print out MYMOVE's checklist and stay ahead of your post-move to-dos!
Immediately upon arrival
Some to-dos on your list should be taken care of as soon as you get to your new home. (Actually, some of these can be taken care of before move-in day). But if they're outstanding items on your checklist, don't worry. You can handle them on day one.
Find the water shutoff: The main valve for your water will be in the basement if you have it or perhaps outside. If you're in an apartment, it might be a little different, so if you can't find it, ask the super or landlord. Make a note of where it is, should you need it in the future.
Find the breaker and oil/gas shutoff: Make sure you know where the circuit breaker is in your new home. If it's a house, it's probably in the basement. If it's an apartment, it could be anywhere — maybe inside a closet, maybe near the front door. Once you find it, if the switches aren't labeled, familiarize yourself with what each one does. Also, find the oil or gas shutoff. This may also be in the basement or even outside. If you're in an apartment and can't find it, ask the super or landlord. Make a note of where these emergency mechanisms are, should you need to use them in the future.
If you used professional movers, check the condition of your belongings after transit: As you're unpacking all your things, take stock of everything. Make sure nothing is missing, and document any damages that might have happened along the way. You'll need to prove the damages if you file a claim.
Make sure the utilities are set up: If you didn't do this before you moved, make sure you contact the utilities that connect to your home so you can set up service immediately. You'll want to set up basic needs, like electricity, water, and gas, so make your full list of utilities before as soon as possible.
Wipe everything down: You can do this as you unpack, but make sure you clean your new home as you settle in. (To make the job easier, follow our new home cleaning checklist!)
Inspect your new space: Check your new home for any damages. This is especially important if you're renting. Document any issues for repair, and take pictures of the damage so you can prove that it was there before you moved in. This can help ensure that you get your security deposit when you move out.
Set up a fire escape plan: You'll want to do this right away as you never know when a fire emergency might occur. Either locate or place fire extinguishers in the home and familiarize yourself with fire exits or an escape plan.
Change locks and set up security: It's not a bad idea to change the locks right away after moving in. Even if the landlord or realtor claims the locks are new, you still don't know who else might have those keys. Change the locks right away and set up a security system, so you're as safe as possible.
Within the first week at your new home
Within a week of moving into your new place, you should do a few more housekeeping things that aren't quite as urgent but are still necessary. If you haven't done so already, change your address everywhere. The post office and DMV are the important ones to start with but think of all the places that document your address.
Update your address with the DMV: This step is for a couple of reasons. You want to make sure the DMV has your current address on file, but you also need to update your address on your license and car registration.
Change your address with the post office: Submit a change of address form with the post office so your mail can be rerouted until you've provided your new address to all your contacts. This way, you won't miss any of your mail.
Update your voter registration: You'll also want to update your voter registration with your new address, as your polling place will change.
Update your auto insurance: Make sure to update your address and any new information with your auto policy.
Transfer medical records: If your new home is far from your previous place, make sure you transfer your medical records to the new doctor. If you've stayed in town and won't be switching medical providers, this isn't a must-do, and you can simply just change your info directly with the doctor. This also applies to your pets' medical records!
Gather moving receipts: If you've moved for work and plan to expense the relocation cost, make sure you have all the necessary receipts gathered together and ready to submit.
Set up internet and cable: If you didn't do this immediately (or beforehand), set up cable and internet if you need it in your new home.
Find your quickest commute: If you'll be heading to a new job after the move, maximizing your commute is a great way to feel more settled. If possible, try to find the quickest route before your first day or experiment with different routes to find the best one.
Introduce yourself to the neighbors: If you want to, introduce yourself to the neighbors! Who knows, they might become your new best friends, but if nothing else, they could be handy in case of emergency.
What to do your first month post-move
Unpack (all of it): Chances are you didn't finish unpacking every box on Moving Day (or even in the first week). Keep at it every day until you do.
Make your pets comfortable: If you have pets, a new home can cause a lot of stress. Help them ease into it by introducing them to home one step at a time and making sure they have a dedicated area to relax, sleep, and play.
Test your appliances: You may have checked for superficial damage on move day, but now it's time to make sure everything works properly. If not, document the issues to hire a repair person or notify your landlord.
Stock your new home: Load up on new home essentials, like cleaning supplies and paper goods. You'll probably want to buy in bulk, so a trip to Sam's Club or Costco might be in your future!
Find your new go-to spots: Yes, this includes the fun ones (like your favorite pizza place), but also make sure you know where there's a gas station, bank, grocery store, etc. Find them early on, so you don't have to search for them later.
Explore: Take a drive and find out where stuff is. Locate your nearest grocery store, post office, pharmacy, and more.
Find new doctors and services: This includes physicians, a dentist, a pharmacy, veterinarian, etc.
Find new organizations and groups: One of the hardest parts of moving is not having an established community anymore. Find different activities, groups, and organizations you and your kids can join to feel more like a part of your new home.
Fill in what's missing: Now that you're moved in and finished unpacking, decide whether you need new furniture, artwork, etc., to make the place "yours."
Moving out of state checklist: Additional tasks if you're switching states
When moving to a different state, you may run into some additional tasks to help secure residency and settle in. Use the following moving out of state checklist to make sure you aren't missing anything throughout the move.
Establish residency: Each state has different requirements for establishing residency, so be sure to check your new state's website. Usually, you'll need to go to the DMV and present proof of your residency with official documents like a lease or utility bill.
Update your car registration: While you're at the DMV to establish residency, go ahead and update your car registration. You'll need to pay a fee and provide your car title.
Update your address with government institutions: Make sure your new address is on file with the IRS and other institutions. You'll need to change it if you use services like SNAP, Medicaid, Medicare, or Social Security.
Know the ins-and-outs of the state's renters' or homeowners' laws: Your state may have specific laws for homeowners and renters, such as rent control for a specific area. Make sure you know your state's laws, so you stay well informed.
Secure a new auto policy: If your auto insurance company doesn't offer services in your new state, you'll have to get a new policy within the first three months of your move.
The bottom line
Follow our essential post-move checklist to tackle all of your tasks. By being extra prepared, you'll hopefully get settled in quicker. The faster you complete your post-move tasks, the faster you get to the fun part: enjoying life in your new home.