Moving After College: 10 Essential Tips for Recent Graduates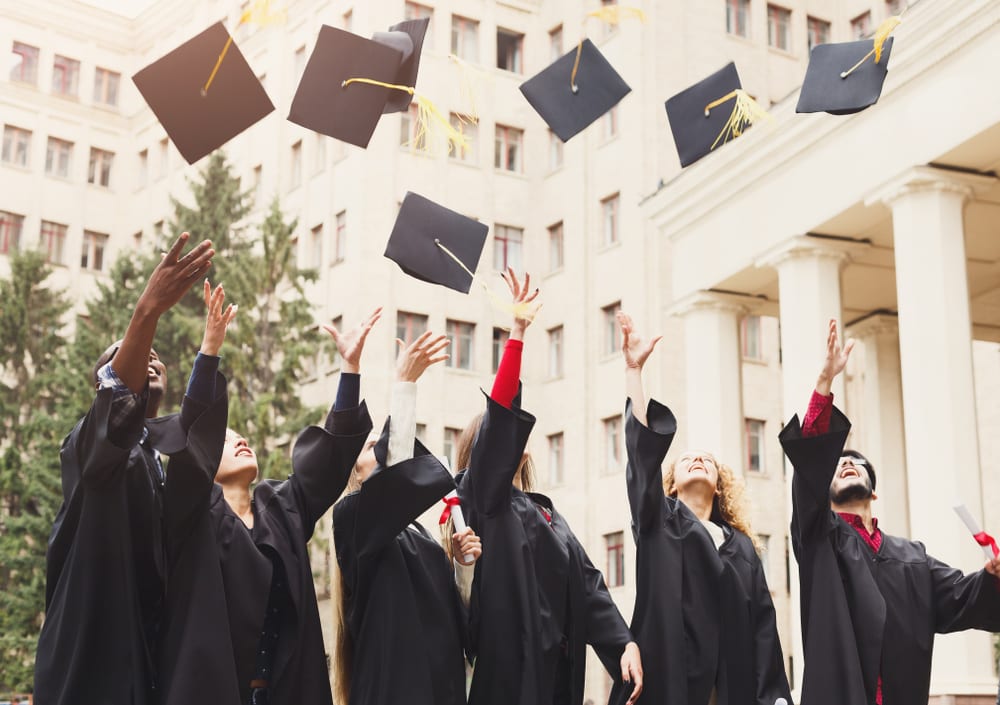 Moving after college is a daunting step on its own, and figuring out how to move to a new city after college is even more intimidating. With a few tips and tricks, moving after college doesn't have to be scary. Set yourself up for a successful new chapter of your life with a few of these tips.
Moving after college: 10 must-know tips
Tip 1: Consider moving in with your parents for a short time
Moving in with your parents doesn't mean you have failed at starting your career. Between the high cost of living in most cities, student debt, and other moving expenses associated with getting established on your own, moving home for a period is a popular choice.  In fact, in a 2019 survey, 50% of millennials reported plans to move back home with their parents after college, and 31% said they planned to stay for at least two years. And with the novel coronavirus pandemic impacting student's job hunt or employment plans post-college, the number of people choosing to move home could grow. The benefits of relocating back with your folks include saving money, planning for your next move, and focusing your job search.
Tip 2: Budget for a deposit and two month's rent
Most apartments require a deposit when you move in, which could be as much as one month's rent or even more in some cities. Be sure to thoroughly research what you can afford from your job prospects and expected wages, and keep that number in mind. If you can, it's also wise to try and save a month or two of rent for emergencies or unexpected job loss, in addition to the deposit. For more info on what average rent costs are in select cities across the U.S, check out this rent report from Apartment List.
Tip 3: Create a budget, start saving and pay down debt
In addition to rent, it's important to budget for other costs of living before you move, like food, utilities, and your phone bill, as well as for paying down any debts you may have, like student debt, credit card debt, and any auto loans. Without having a budget in place to align your savings goals, it's difficult to know just how much income you'll need each month to cover essential costs, build your savings, and handle unexpected expenses. Use a budget planner like this free guide from savingforcollege.com to get started.
Tip 4: Research the best cities for you to move to
Depending on your desired career path, some cities may offer more job opportunities, higher wages, and lower living expenses than others. Furthermore, some areas may have a growing demand for people with your qualifications, so researching where you can stack the odds to your advantage can help you land a better job, or at least a solid job with growth potential. When you're moving after college, guides like this one from Market Watch can help you find hot job markets to advance your career.
Tip 5: Learn about your new city before you move
Once you've picked the best city for you to move to, it's time to do your homework. What are the best neighborhoods for young professionals? Is public transportation readily available or will you need a car? To get answers, check out forums on places like City-Data.com or join local Facebook groups. Learning as much as you can about your destination will ensure you're well prepared for your move and will help you to get established much quicker.
Tip 6: Network before you move
Another way to learn about your new destination is to tap your network. Reach out to your friends, family friends. Professors, and current internships to see if anyone you know already lives there, or has any helpful tips to make your move easier. Insights into what neighborhoods you might want to live in, tips on commuting, or how competitive the job market is are much easier to come by if you have someone already established in that area. Any information you can get to help ease your transition is helpful.
Tip 7: Consider finding a roommate
Finding a compatible roommate to live with will not only cut some of your living expenses in half (rent, utilities), a roommate can also provide you with a built-in connection in a new city where you may not know anyone yet. In addition to asking family and friends for leads on roommate potentials, consider posting an ad on Craigslist or joining relevant housing groups on Facebook to find a roommate.
Tip 8: Look for reputable employers
There are a lot more resources in today's world for finding a good employer and a good job, so take advantage of them. Sites like Glassdoor and Reddit can help you find what current and former employees have to say, and Linkedin can help you find connections. Most people are more than happy to help recent grads learn more about a company. Many had to hunt for a job in a new city after college themselves.
Tip 9: Declutter unnecessary items and clothing
Before you move, consider decluttering so you're making your move with only the essentials. Moving with less stuff will lower your moving costs, and offers more flexibility when determining a suitable amount of space to live. Start by donating old textbooks and any clothes that no longer fit, and then seriously evaluate how necessary every item you decide to put into your moving boxes is.
Tip 10: Rent a storage unit
If you don't have storage in your parent's house to temporarily stash your furniture and excess belongings, a storage unit will keep your stuff squared away until you can find out where you're moving after college. Small storage units don't have to cost a lot, so it's not a big expense to take on while you're attempting to save money and researching your next move.
The bottom line
Moving after college is going to look different for every college graduate. Keep in mind the expenses that are associated with moving and getting started on your own, and don't forget to lean on family. It's okay if the full picture of where you're going and what you can afford takes a while to materialize.
Frequently asked questions
Should I move right after college? 
If you can, it might be a better idea to temporarily move in with your parents while you get everything figured out. If you can research the place that you want to live and have sufficient savings before graduating, you can speed that process up or move right after graduation.
Is it normal to move back home after college? 
Roughly 50% of millennials are moving back home with their families after college. If you're wanting to move to a competitive job market, it might be advantageous to move home for a short amount of time to save up before you move out.
Can I move to a new city if I don't have a job? 
If you have a few months of rent saved, you can consider moving to a new city without a job. Just remember to start networking and to begin your job search right away.
Should I move abroad after college? 
Moving abroad is a big step for anybody, but it's especially difficult if you're trying to find your first real job. There are a lot of opportunities to work and live abroad before you decide to join the full-time workforce, but gaining experience stateside could give you more options in the future to work internationally.