Find Cable Internet For Your Home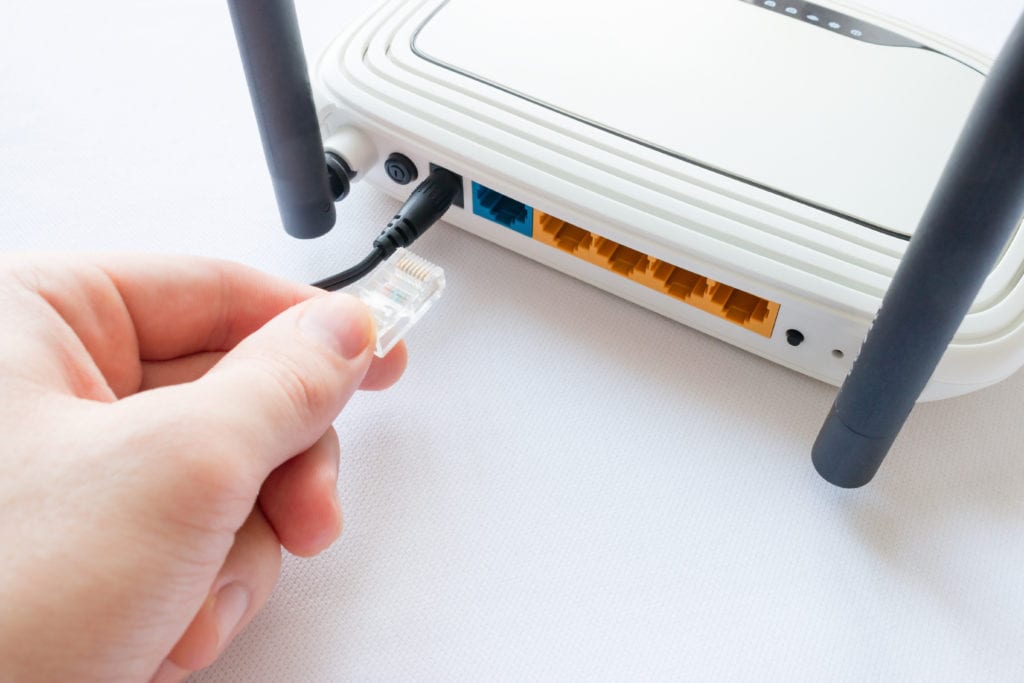 Cable internet has grown to become one of the most common forms of internet connectivity in the country, offering services to more than 88% of Americans. If you're moving soon and are exploring your internet options, cable internet service providers are worth considering. And unless you're moving to a remote rural area that's beyond wired connections, chances are there's a cable provider offering plans in your neighborhood.

But it's important to take the time to find services that fit your budget, internet usage, and connection needs. Here's what you need to know in order to find the right cable internet provider for your new home.
What is cable internet?
Cable internet delivers internet service over the same network used by cable television. With a typical speed range of 10 Mbps to 500 Mbps, cable internet is significantly faster than dial-up, DSL, or satellite internet. In fact, some cable internet companies are now offering download speeds of 1,000 Mbps — about as fast as fiber-optic internet.
How does cable internet work?
Cable internet uses copper coaxial cables to transfer data in the form of an electrical signal and bring it into your home through a cable modem.
From your cable modem, data is sent through an Ethernet cable either directly to your computer or to a wireless router. The wireless router is what allows multiple devices to connect simultaneously to cable internet service providers. Note that many cable providers now offer modem/router combination devices, so you may have only a single box that performs both functions.
Cable internet providers near me
Simply Googling "cable internet providers in my area" is a great way to start looking for your new provider, but it doesn't tell the whole story. Depending on where you live, you may have multiple options available. Cable internet companies differ significantly in available speeds, plans, pricing, and other details, so it's important first to understand your family's internet usage and the speeds you need for daily connectivity.
Here is a look at some of the most popular cable internet providers in the country:
*Quotes are for a customer in Charlotte, North Carolina (28208). Prices as of 2/4/2020.
The pros and cons of cable internet
Pros of cable internet
Speed
Today's top cable internet speeds rival those of fiber-optic providers, but even mid-range plans are significantly faster than other options, like dial-up or DSL. With a range of speeds to choose from, it's easy to balance speed against price. Whether you're a power user or an occasional emailer, there's probably a cable internet plan for you.
Reliability
Though it's not quite as reliable as fiber-optic, cable provides an always-on connection that is there when you need it. Network reliability varies by the cable internet provider, but for the most part, if you can get cable TV, you can get cable internet.
Availability
Though fiber-optic is starting to make strong inroads across the country, it is not yet available in many areas. Cable internet service is available nearly everywhere in the United States, except for extremely remote areas.
Cons of cable internet
Network congestion
Because cable internet comes through the same cable network as cable TV, network congestion is always a possibility. At peak times, when large numbers of people are watching TV and using the internet, you may experience slowdowns.
Slow upload speeds
Although still fast compared to DSL, satellite, and dial-up, cable internet has slow upload speeds compared to fiber-optic service. While this is not a concern for most users, if you are a heavy uploader, cable may not be your best option.
Cost
Cable internet prices are relatively expensive compared to other options. If your primary driver is pricing, you may prefer a DSL connection. Even fiber-optic providers sometimes offer deals that give you the same service as the highest-priced cable plans at a lower cost.
Ways to save on cable internet after you move
Moving is expensive, and it only makes good sense to save as much money as possible. Here are a few ways to save on cable internet:
Bundle with TV and phone services
Bring your own equipment rather than renting from your cable internet company
Check with your moving company for any special promotional deals
Frequently Asked Questions
What is cable internet?
Cable internet is a high-speed internet option that uses the same network as cable television.
How fast is cable internet?
Cable internet speeds vary, but the fastest plans offer 1,000 Mbps, which is comparable to fiber-optic.
Is cable internet widely available?
Cable internet is available from a variety of providers across the country. If you can access cable TV, you can generally access cable internet.
How reliable is cable internet?
Though not as reliable as fiber-optic internet, cable internet is generally considered a highly reliable option.