Bathroom Ideas – The Ultimate Design Resource Guide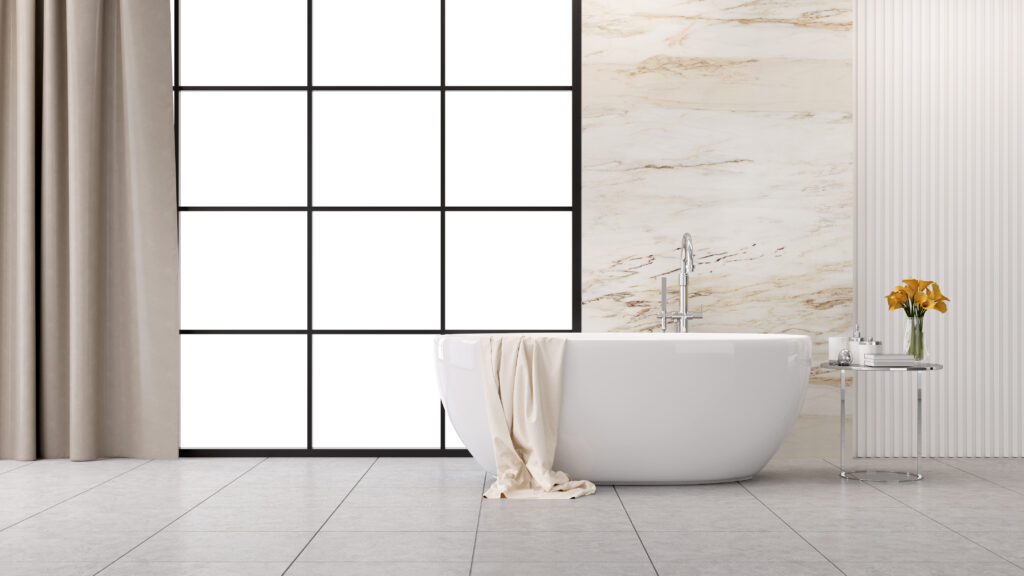 Bathrooms are one of the most popular and commonly remodeled rooms in the home. And since they are a high-traffic space (and one where updates are noticeable), doing so can have a significant effect on resale value. When starting a bathroom remodeling project think about utility as well as design. Bathrooms are often difficult jobs because multiple components must be arranged to fit–and function–in a small space. There are also multiple water elements so doing the project correctly, from plumbing to ventilation, is imperative. Due to frequent use and the resulting wear and tear, bathrooms tend to start breaking down after about 20 years, whether that's a perpetually leaky faucet or crumbling grout, or chipping tiles (or all three). On average, bathroom remodels cost $16,724, so your design should be both intentional and strategic in order to secure a high return on investment, as well as to create a functional space. That said, bathrooms are typically small, enclosed rooms so they are also a place in your home where you can play around a little bit with color and texture.
Some of the most important things to keep in mind when considering different bathroom remodeling ideas are choosing materials that are easy to maintain, maximizing energy efficiency, and focusing on brightness wherever possible.If you're doing the project yourself make sure you're aware of permits and building codes and look over these 10 things not to do when tackling a home improvement project. And before getting started, consult our 15 point checklist that will walk you through everything from taking proper measurements and creating a renovation timeline to what part of the job to start with. If you elect not to go the DIY route, look over our seven essential tips for hiring a contractor. Either way, determine how to make the most of your space. We've covered everything from small bathroom ideas that focus on function to making the most of your budget by changing small things like paint color or upgrading in phases. Whether you're looking for master bathroom ideas or guest bathroom ideas, we've assembled our top bathroom design tips and advice to help you create your dream room on any budget.
Walls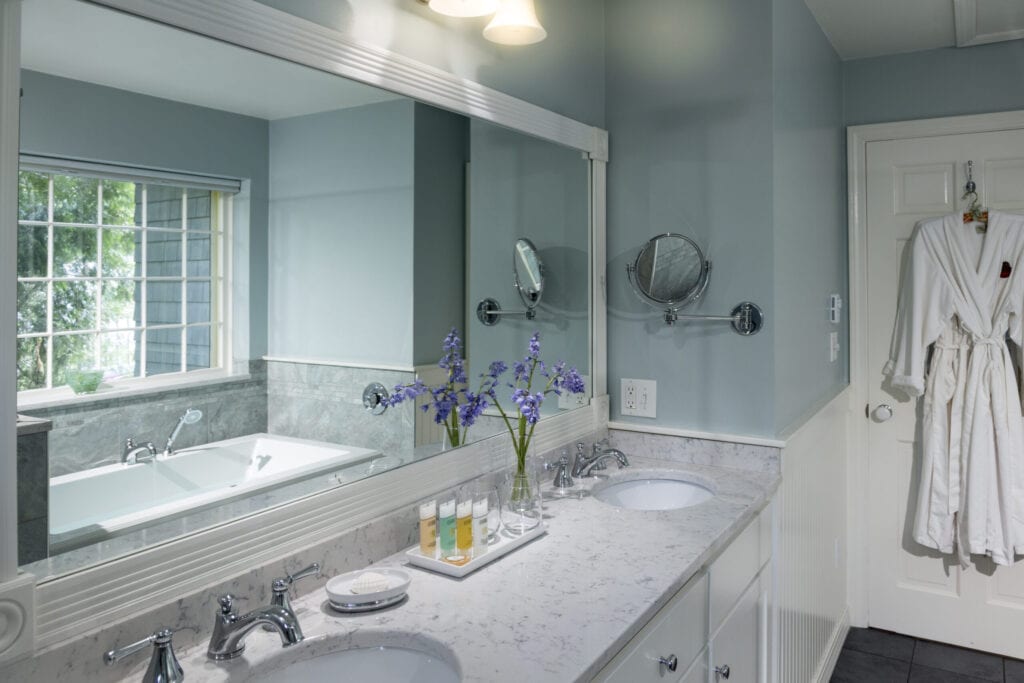 Tile is frequently used in bathrooms for many reasons. It's aesthetically pleasing, it reflects light, it's durable, it's easy to clean and it's a simple way to freshen up the space. And options abound for bathroom tile ideas, from material to implementation. Tile halfway up the wall to create wainscoting, use classic white subway tile, tile the entire wall, create a 4-6 inch border or combine multiple style elements using whichever material you like. Using tile is more expensive than painting, however, so if you're on a budget either choose an iteration that doesn't use a lot of it or just use paint. Make sure the proper additive is mixed in with your paint color in order to keep it from getting mildewy and if you're using tile, look for stain-resistant grout (more expensive but worth the extra cost). White and off-white are the most popular bathroom color ideas and neutral colors also help make the space feel calm and fresh. Choosing a monochromatic color palette, where you base the whole color scheme off of one main color, is another popular option and will make the space feel bigger.
Lighting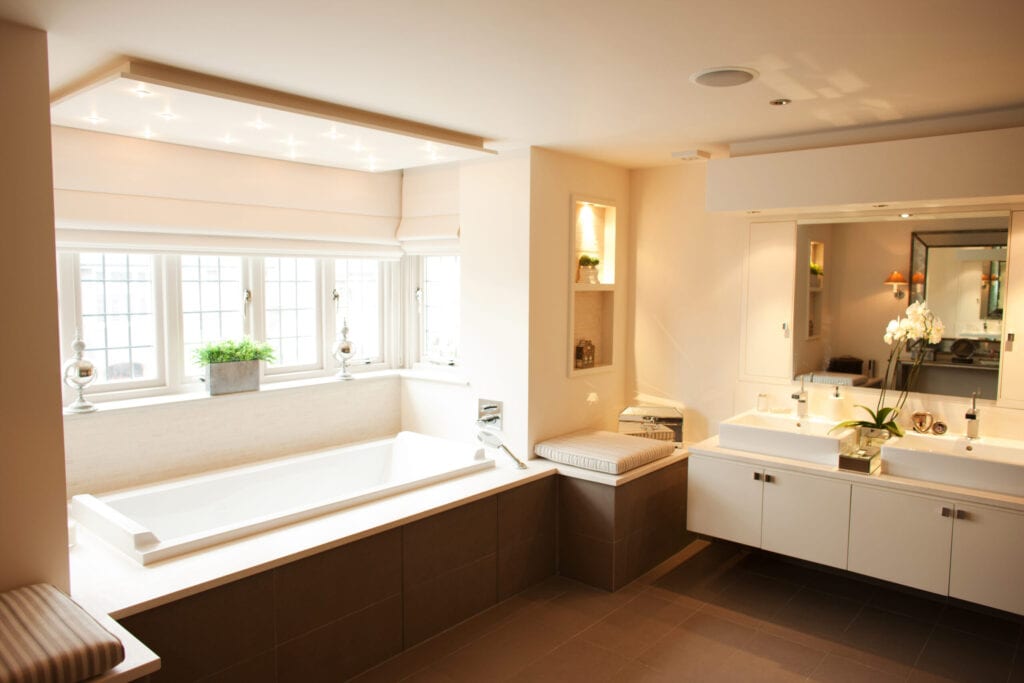 Selecting the proper lighting in your bathroom is important because a light, bright room will feel bigger. Good lighting can transform the space and make all other design elements pop. Unless you're particularly savvy with electrical work, leave electrical projects to professionals unless you're just swapping out a fixture. In terms of efficiency, install LED lights. They use at least 75% less energy and last 25 times longer than incandescent lighting (and won't heat up the room).
Flooring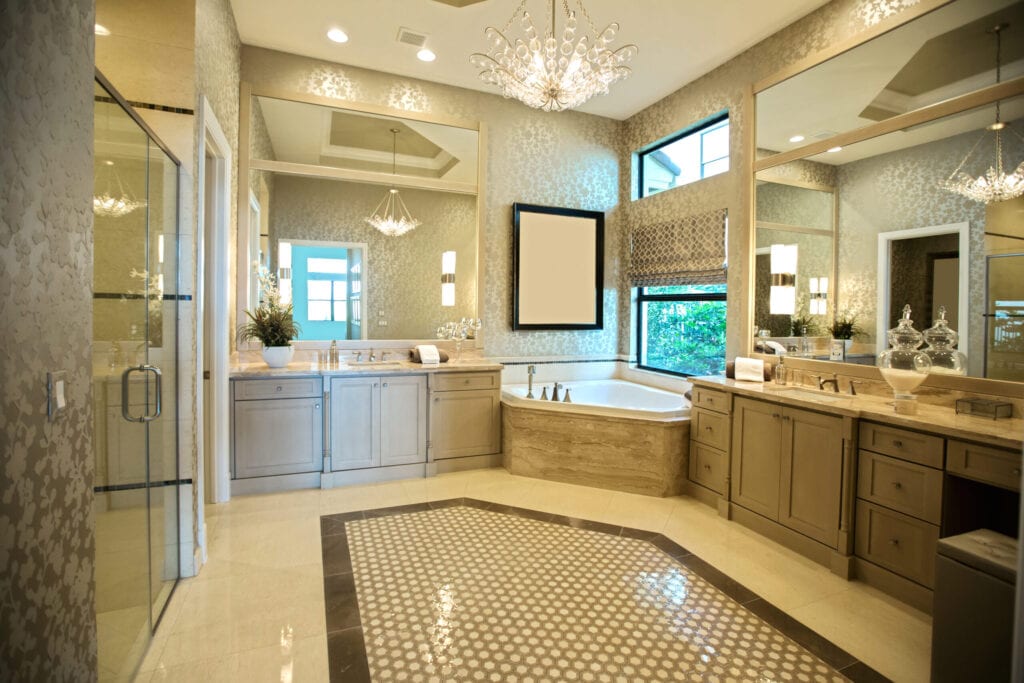 There are many options for bathroom flooring so first consider our tips for selecting a material for your floors, which will help you choose what works best for your space. In general, larger floor tiles and patterns are subtle and better for small bathrooms. If you put ceramic tile on the floor look for a grade of 1 or 2, a water absorption rating of less than 7% and a coefficient of friction above .60, which are slip resistant and stand up to water. You'll also want a more impervious tile for the floor because of exposure to water. Vinyl feels better on bare feet than ceramic tile and it's one of the more popular flooring choices due to it being inexpensive and practical (safe, easy to install and maintain). One feature that buyers are looking for in today's market is radiant heated flooring, which not only ensures warm feet in the colder months but also makes the floor dry faster, reducing the chance of slips or falls. It's also energy efficient.
Fixtures and Finishes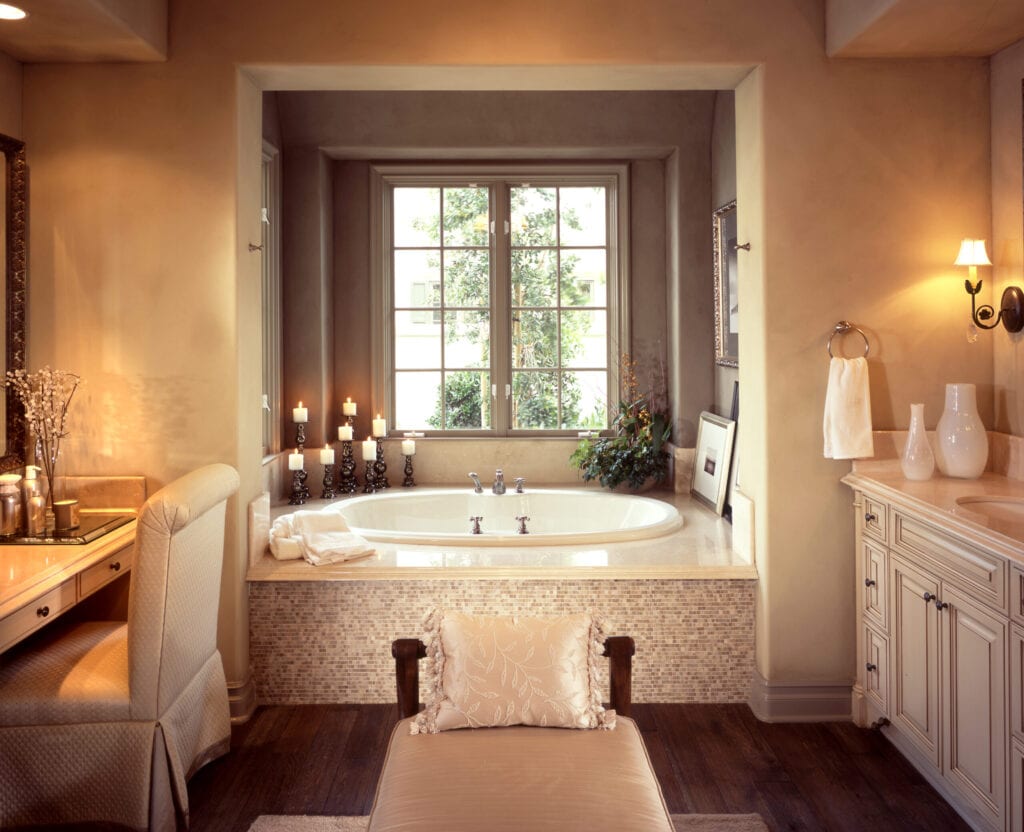 According to the National Kitchen and Bath Association, bathroom fixtures take up 20% of the renovation budget on average so when choosing fixtures and finishes consider who is using the space and how heavily it will be used. Is it a kid's bathroom? Then plastic laminate flooring and countertops are a good option because they're both durable and inexpensive (and high-end material is of less importance to children). You'll thank yourself later for using finishes that are low maintenance and easy to keep clean. In that regard, choose quartz instead of marble and make sure glass shower doors are treated with anti-spotting agents. In terms of fixtures, you'll want high-quality construction like all-brass parts and a PVD finish that will resist scratches. Basic chrome is cheaper than materials like nickel or bronze. Low budget, high impact swaps include replacing specific features; here's our guide on how to pick out the best bathroom vanity. When making any changes consider where you can creatively hide storage in the room and for energy efficiency be sure to look for low-flow toilet models.
Showers and Tubs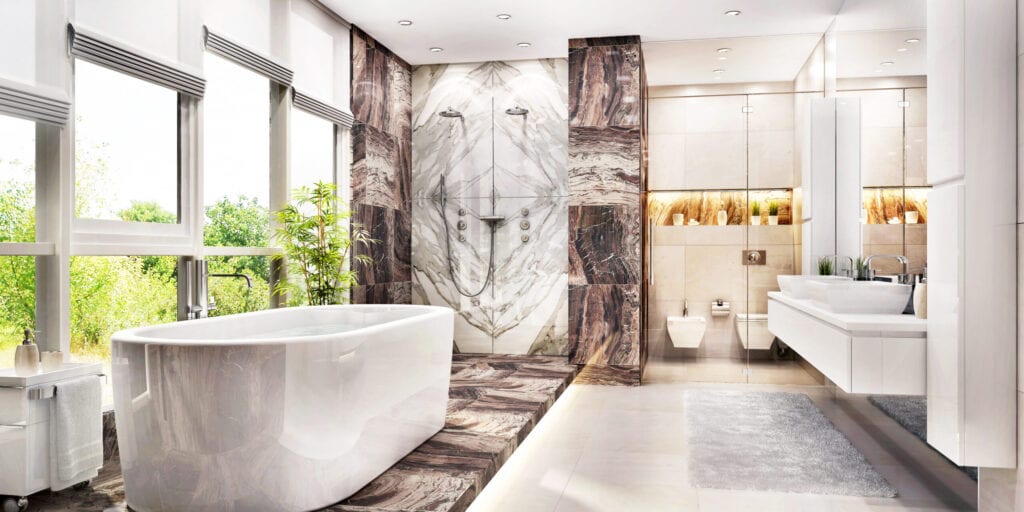 Though you might not want or even use a bath tub, every home should have one to appease buyers who dream of a spa tub or those with young children (or dogs!). Take advantage of the shower/tub area to define zones in the room and create an accent wall by changing up the tile you use. You'll want to select a tile that has a water absorption rating of less than 3% (lower than what's recommended for the floors) and has good traction (a coefficient of friction that's greater than or equal to .60). If you're debating between an open or closed shower take a look at our pros and cons to help make your decision.
Decorating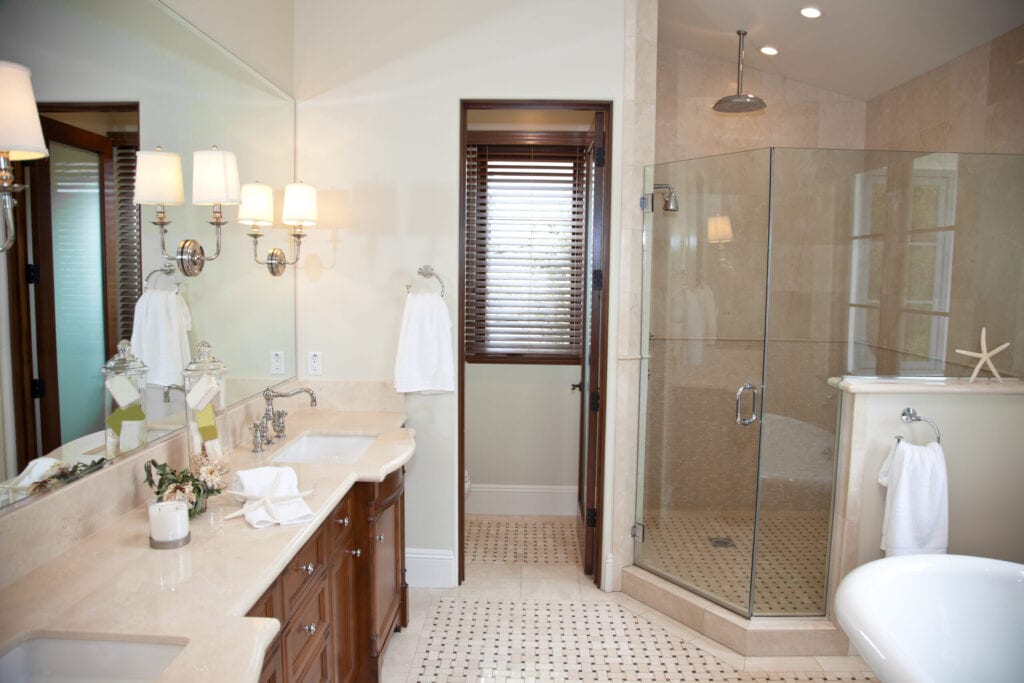 If you can't afford a full gut-job then redecorating is one way to breath new life into the space without spending a fortune. There are many easy bathroom decorating ideas you can implement, from changing the hardware on your cabinetry to a new coat of paint. Colors and textures that might look ostentatious in other rooms in your home are fine in the bathroom, such as dark hues like burgundy or wild prints and patterns. In addition to painting, there are other easy bathroom decor ideas such as refreshing the room's accessories like floor mats, toilet paper holders, soap dispensers and towels. Pricey items like custom floor patterns or countertop materials won't be as hard on your budget as they might in a kitchen because the space is much smaller.
Inspiration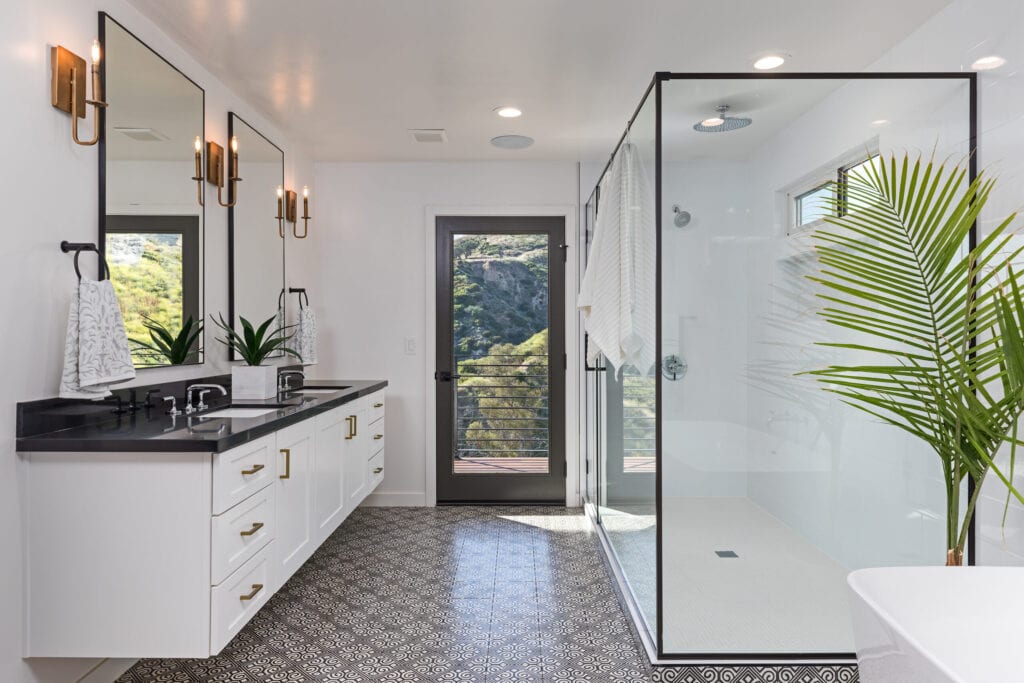 If you don't know quite what you want or need look through our other bathroom design ideas for some of the hottest bathroom trends and innovations, or browse other inspirational ideas like our marble bathroom gallery or our 30 beautiful and relaxing bathrooms. If you're still sketching out designs on graph paper make sure to look at our ideas about how to make the most of your bathroom layout.