16 Home Refresh Ideas for Any Budget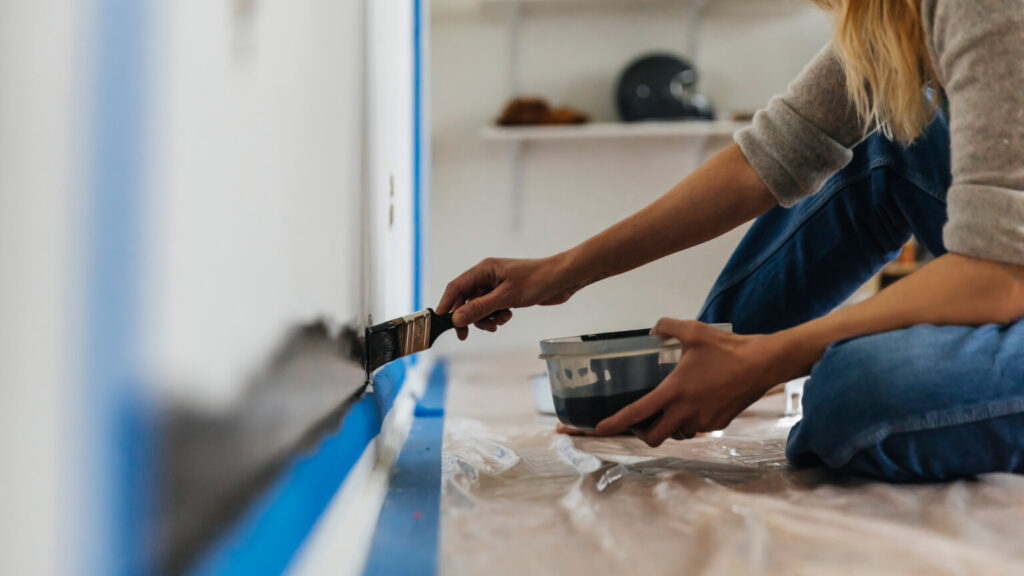 Does your dull bathroom need some brightening? Could your home use a refresh? You don't have to break the bank to refresh your home. From instant updates to more elaborate makeovers, we've put together a list of ideas, improvements, and fixes to help you liven up your living space on any budget. Here are some home refresh ideas to freshen up your home, sorted by budget range.
Jump to:
Home refresh ideas under $50
1. Replace knobs and handles
Updating knobs, door pulls, and handles is more affordable than replacing an entire dresser or cabinetry, and it will give your existing furniture a whole new look.
2. Bring the outdoors inside
Nothing breathes fresh air into a room like potted plants or fresh flowers. Take a trip to the flower shop for a sweet centerpiece, or "shop" in your own yard for a natural seasonal arrangement.
3. Frame something fun
A piece of fabric, a small trinket, or a treasured memento can become wall art. Simply remove the glass from a picture frame, mount the object on a matte board, and hang it on the wall.
4. Create a photo gallery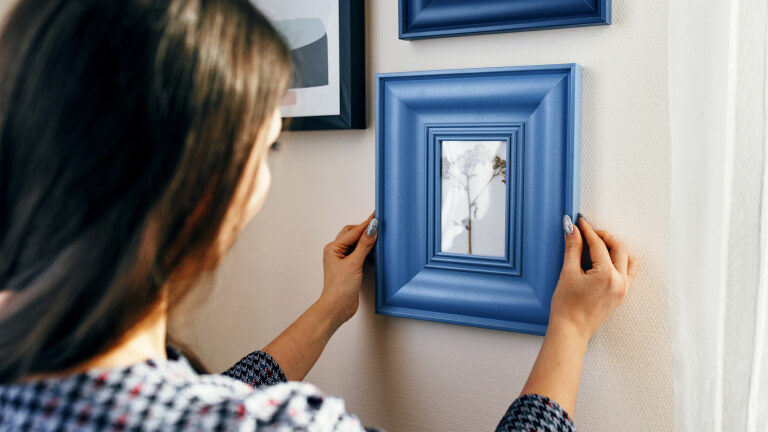 Find photos you love, convert them to black and white, and hang them on your wall for an elevated, art gallery look. You could also pin photos to a clothesline, insert them into glass bottles, or even have a favorite photo professionally printed on a piece of wood.
5. Brighten your bathroom
When it comes to decorating, the bathroom is often the most overlooked room in the home, but it's also one of the easiest to makeover. A fresh shower curtain and bold new towels are a quick and easy way to bring a bathroom to life.
Home refresh ideas under $300
6. Consider an accent wall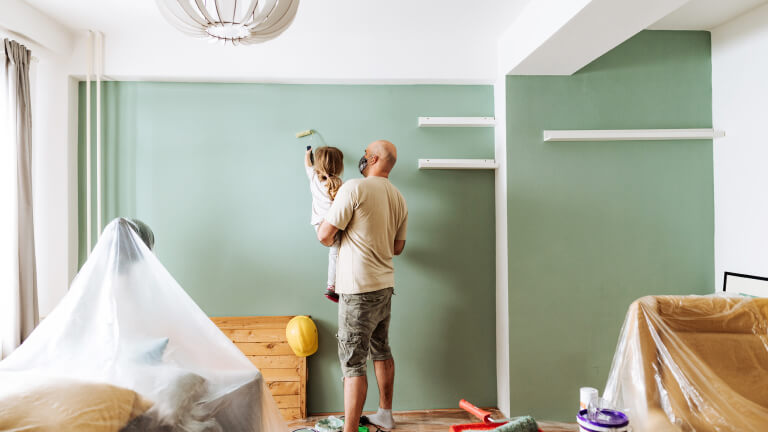 As home design trends go, accent walls are on the rise. While some people find them too overbearing, others find they're the perfect way to make a room pop and create a fresh, new look with minimal cost.
7. Save money with a smart thermostat
Okay, it's not a décor refresh, but trimming a few dollars off your annual heating and cooling bill is pretty refreshing. You can make it happen by purchasing a smart thermostat that automatically changes your home's temperature. Plus, they're relatively easy to install on your own.
8. Hang new curtains
A pair of new curtains or drapes instantly makes a world of difference. Choose a style that complements your taste, but also the room's decor style. If you're crafty, you can re-purpose old sheets and tablecloths to stand in for traditional curtains.
9. Place a bench or trunk in the bedroom
Add a bench or trunk at the foot of your bed. It's an ideal accent piece, and a great place to sit when putting on your shoes. Plus, if you find one with a lid, it performs as storage for extra blankets or pillows.
10. Add a rug
If new carpeting or hardwood floors are too pricy, add a vibrant new area rug instead and breathe new life into your living room.
Home refresh ideas under $500
11. Give your patio a makeover
Pop in some colorfully-patterned planters. Add some metal lanterns. Swap in some fresh patio furniture cushions and a few accent pillows. You can lay down an outdoor rug for a cost-effective way to spruce up your outdoor space.
12. Repaint a room
A relatively easy project with a huge cost-to-payoff ratio. With a few hundred dollars and a spare weekend or two, you can make your entire home look like new. Just be aware of a few of the top color mistakes.
Home refresh ideas under $1000
13. Install a home security system
Want a functional home refresh idea? A home security system can make a big difference in the safety of you, your family, and your home. Bring your home into the modern, technological era by installing a home security system.
14. Add new light fixtures
Browse your favorite home design websites to catch up on current lighting trends, and select the styles that match the décor of your room. If you decide to hire an electrician, consider purchasing less expensive lighting to offset the labor cost.
15. Modernize your kitchen
If you choose your projects wisely, and you're fairly handy, you can modernize your outdated kitchen. Repainting the cabinets, installing a new backsplash, switching out light fixtures, and updating cabinet hardware can all be DIY projects.
16. Upgrade your bathroom
You can switch out your shower curtain and towels, add a glass tile backsplash, install updated vinyl flooring, hang a new ceiling light, update your plumbing fixtures, and even add a custom vanity.
The bottom line
A home refresh doesn't have to be expensive. If a room is looking a bit tired, you can easily wake it up with a little creativity, a little work, and a lot less money than you probably initially thought.
While there are many online guides and resources available to help you through the projects mentioned above, all DIY projects should be attempted at your own risk, based on your level of confidence in successfully completing them.