The Best Smart Thermostats According to the MYMOVE Team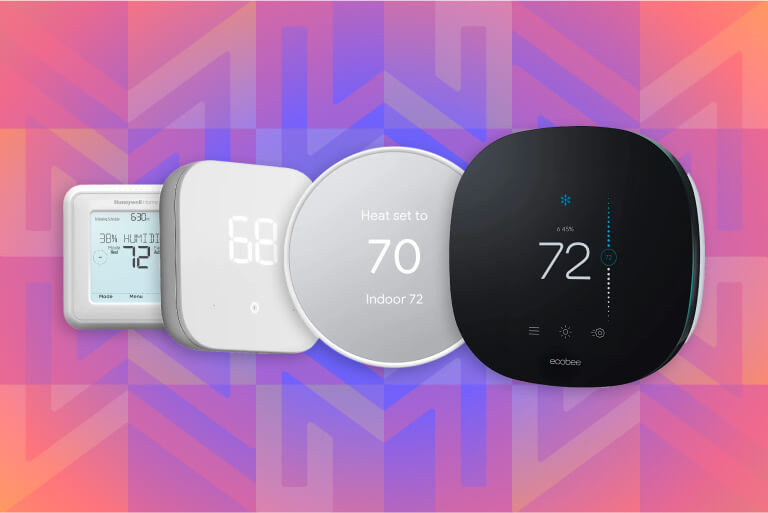 The products featured here are independently selected based on thorough research from our editorial team. If you buy something through links on our site, we may receive a commission.
Everything is better with an internet connection, including thermostats. Smart thermostats not only assist in heating and cooling your home but also may save you a bit of money on that dreaded monthly energy bill. We asked the MYMOVE team to share their thoughts on the smart thermostats they use to heat and cool their own homes.
Our Favorite Smart Thermostats
| | |
| --- | --- |
| Thermostat | Price |
| Nest Thermostat | $$ |
| Amazon Smart Thermostat | $ |
| Ecobee3 Lite | $$$ |
| Honeywell Touch Screen Programmable Thermostat | $$ |
Nest Thermostat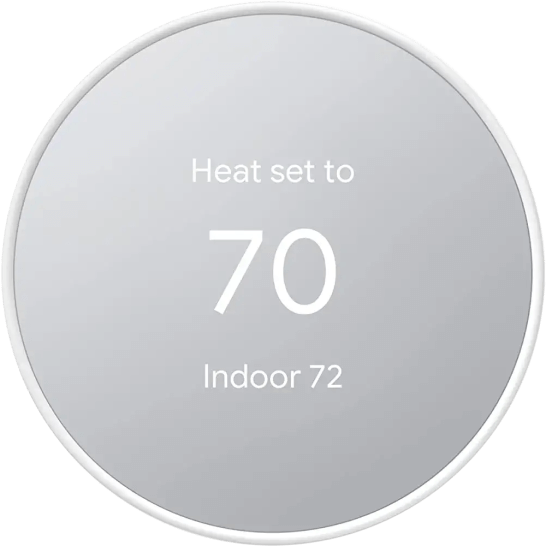 Features
Voice and app controlled.
Highly compatible with Google smart home devices.
Can work with multiple Nest thermostats.
Monitors your heating and cooling system to let you know if something is wrong.
Provides helpful maintenance reminders.
If you love your Google smart home devices, you'll probably love Google's Nest Thermostat just as much. You can control and program the Nest Thermostat from anywhere via the Google Home app, or if you're home, feel free to shout at your thermostat with a "hey, Google."
Setting your Nest Thermostat to auto allows it to raise or lower the temperature of your home, depending on whether you're home or away. Plus, it gets smarter every time you use it by picking up on patterns of when you most frequently change the temperature in your home.
Amazon Smart Thermostat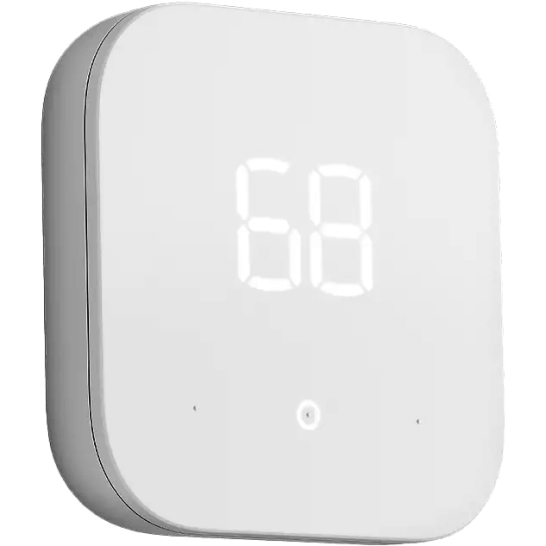 Features
Affordable price.
App controlled.
Voice controlled through Amazon Alexa-enabled devices.
Highly compatible with Amazon smart home devices.
Are you an Amazon Alexa fan? If so, the Amazon Smart Thermostat may be your new favorite Amazon smart home product. You can set the Amazon Smart Thermostat through the Alexa App or any Alexa-enabled device in your home.
You can count on Alexa to get the job done! Enable Alexa's Hunches to automatically adjust the temperature based on behavioral patterns and changes in your home. With excellent Amazon device compatibility at an affordable price, the Amazon Smart Thermostat is a solid choice for your home's heating and cooling needs.
Ecobee3 Lite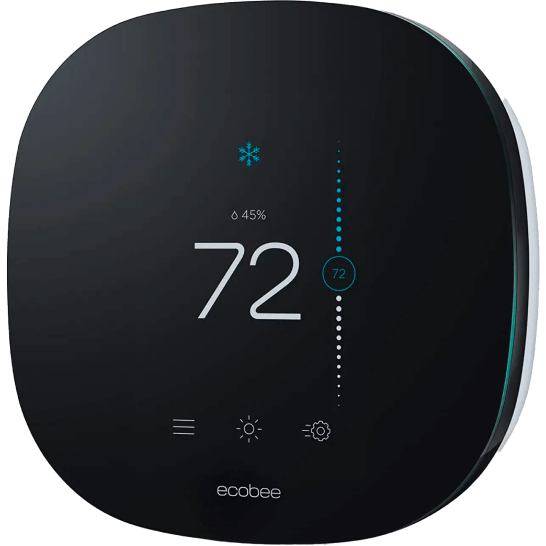 Features
Compatible with most leading smart home systems.
Control from the smartphone app and Apple Watch.
Indoor humidity sensors.
Create heating and cooling schedules.
Compares outdoor and indoor temperatures.
Honeywell Home Touch Screen Programmable Thermostat
Features
Hybrid smart thermostat.
Detects indoor humidity.
Touchscreen programming.
Easy to use.
You may not want all the fancy bells and whistles that come with owning a smart thermostat, and if that's the case, consider getting a hybrid smart thermostat. The Honeywell Home Touch Screen Programmable Thermostat is a great option for your home if you don't have many smart home devices or have no interest in messing around with an app but still want to make custom settings and programs on your thermostat. As an additional feature, it can detect indoor humidity and tell if you need to turn the thermostat up or down a few degrees.
The bottom line
We trust smart technology to do a lot of things for us. And now, we use smart thermostats to save us money and keep our home at the most comfortable temperature possible. Whether it's smart or not, we hope you find the right thermostat to get the job done.