The Best Rugs According to the MYMOVE Team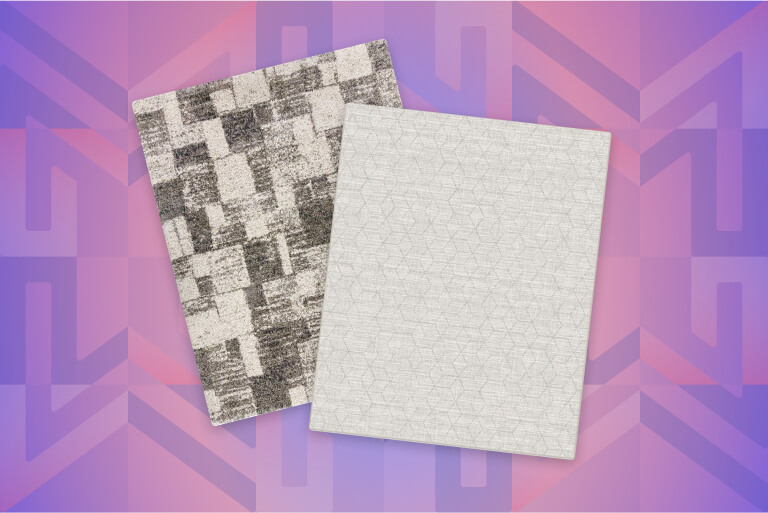 Nothing completes a room's aesthetic (or hides that one weird spot on the floor) quite like a nice, plush rug. We asked the MYMOVE team to share their favorite rugs that perfectly fill any living space's decor gaps. Whether it's indoor or outdoor, there's a rug that's bound to cozy up any part of your home.
Our favorite rugs
Prisma Monochrome Rug | Ruggable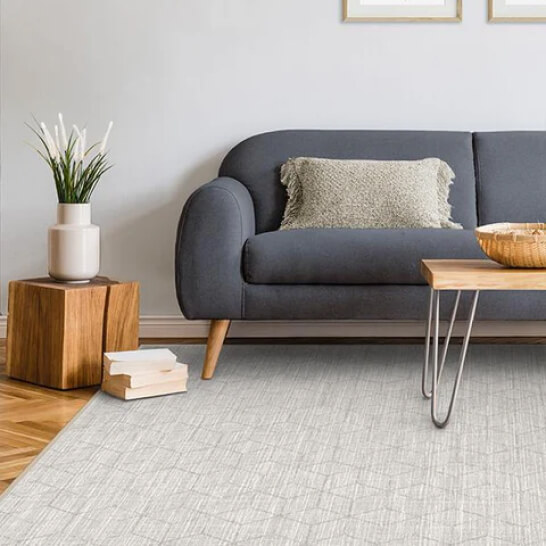 Details
Indoor rug
Machine washable
Non-slip
Multiple sizes and colors
Rectangle or round shape
Rugs don't have to be hard to clean, especially ones you can throw right into the washing machine. The Prisma Monochrome Rug from Ruggable is the perfect choice for an easy-to-clean indoor rug with a neutral cream color that fits just about any living room aesthetic.
Every Ruggable rug is machine washable, which means they're super easy to clean. Each rug also comes with a rug pad that fits underneath your rug to keep it from slowly sliding away. There's even a cushioned rug pad option if you want something a bit softer for your feet.
Outdoor Botanical Rug | Rugs.com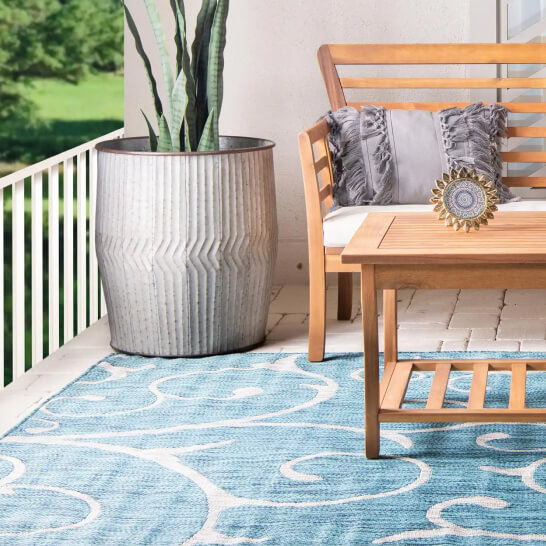 Details
Outdoor rug
Durable material
Multiple sizes and colors available
Ships quickly
If you need an outdoor rug that gives off whimsical nature vibes, then this rug has your porch/patio space covered (literally). This Outdoor Botanical Rug from Rugs.com is available in a variety of sizes, colors, and shapes.
Rugs.com lets you see exactly what a rug will look like in your home before you buy it with their 'see this in my room' tool. Plus, their rugs are super durable and include two-day free shipping, so you can bring your outdoor space's decor to completion sooner than later.
Safavieh Resort Outdoor Rug – Montagu | Sam's Club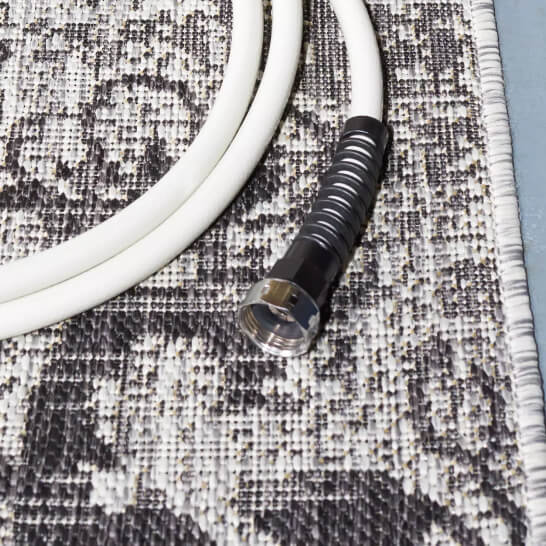 Details
Outdoor rug
8 x 10 size
Durable material
lower price
When shopping for an outdoor rug, you want one that looks nice and is going to be able to withstand the elements. If you're on a budget and looking for a durable outdoor rug, then the Safavieh Resort Montagu rug from Sam's Club is a good option. Sam's Club members may get extra discounts during checkout. Additionally, Sam's Club Plus members receive free shipping!
The Montagu is an 8 x 10 rug, and its design is sure to give a luxury makeover to any patio or outdoor space you may have. Each rug in the Safavieh Resort collection is made of 100% polypropylene, which means it's sturdy enough to handle any heavy foot traffic.
Thomasville Hudson Shag Area Rug, Ostia | Costco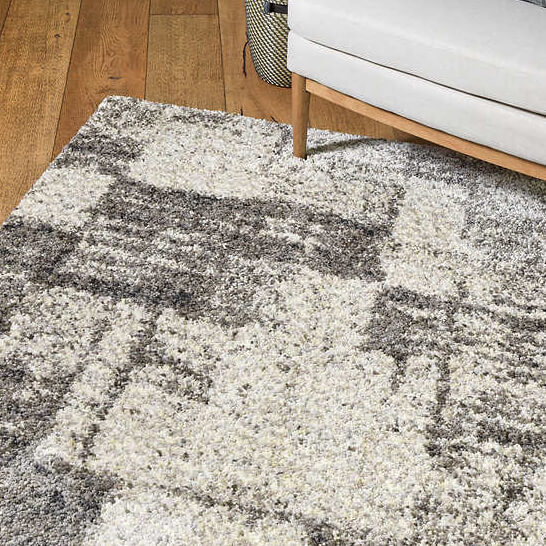 Details
Indoor shag rug
5 x 7.5 size
Thick and soft
Cheaper price
Risk-free return policy (for Costco members only)
A rug is like a blanket for your floor, right? Well, the Thomasville Hudson Shag Area Rug, Ostia is so soft that it's basically a bed for the floor. The grey and black block pattern on this 5 x 7.5 shag rug gives your home a clean, modern look. And with Costco's lower prices and risk-free 100% satisfaction guaranteed return policy (members only), you're sure to feel confident in any purchase you make.
The bottom line
For something that's supposed to just lay flat on your floor, a rug has an uncanny ability to solve the 'it feels like there's something missing' problem. Whether you're looking for a rug for your porch or your living room, We know everyone has their own style when it comes to home decor, but we hope seeing where and how we fell in love with our rugs will help you find the perfect choice for your home.