What Happened to Thinkfinity.org?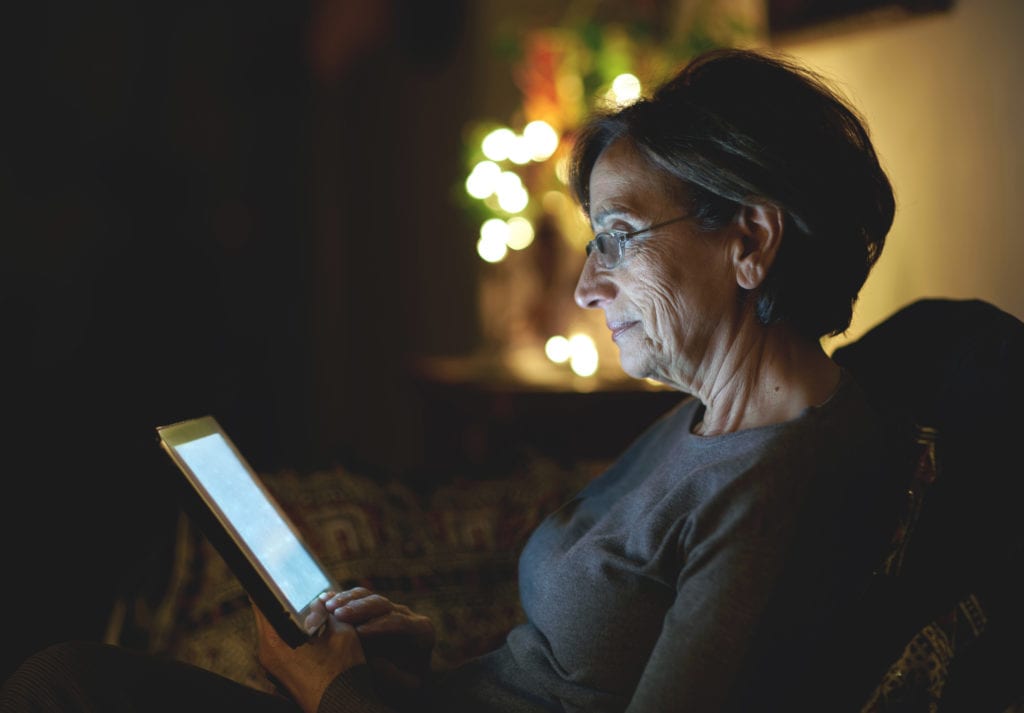 Thinkfinity.org was a project run by the philanthropic arm of Verizon Communications, the Verizon Foundation. According to the site, its aim was to "deliver resources to advance the knowledge and skills that are required of citizens in the 21st century" (Source).
Today, attempting to find Thinkfinity.org shows that the website is offline. We took some time to establish what might have happened to this comprehensive online resource for literacy.
The history of Thinkfinity.org
In a 2007 announcement, Patrick Gaston, then President of the Verizon Foundation said that "Thinkfinity (was) built upon the foundation's flagship education program formerly known as Verizon MarcoPolo." MarcoPolo was a free, standards-based curriculum resource for teachers created by the MCI WorldCom Foundation with the support of the Kennedy Center for Education and the pay television network, National Geographic, in the late 1990s.
MarcoPolo would end up in the hands of the Verizon Foundation following the near-collapse of WorldCom (once the second largest long-distance phone company in the U.S.). The near-collapse was a result of an accounting scandal in 2002, which resulted in the company CEO, Bernard Ebbers getting a 25-year prison sentence.
The program was only saved after the board of directors, and creditors at WorldCom injected $6m. Verizon purchased WorldCom in 2006, bringing MarcoPolo into the company (Source).
Establishing Thinkfinity.org
In March 2007, announcing the launch of Thinkfinity.org, Gaston said: "Thinkfinity reflects the Verizon Foundation's goal of truly making a difference in the lives of students, teachers, families and the communities in which they live and work." He adds: "We are doing this by supporting quality educational resources and programs that enable lifelong learning and growth" (Source).
Tom Tauke, Verizon's executive vice president for public affairs, policy, and communications at the time, indicated that ThinkFinity.org was "a tremendous asset for teachers, students, parents, and community organizations." He announced that the foundation would be injecting a $31 million investment into the program (Source).
Among Top Five Sites In Education
In June 2011, news website, PR Newswire, reported that Thinkfinity.org had been selected as one of the top five sites that provided free online classroom resources. The nomination was made by members of an online community known as WeAreTeachers.
During the award ceremony, Thinkfinity walked away with the Teachers' Select award. The award recognizes innovators and leaders in the education marketplace. Speaking at the ceremony, President of EdNET, MDR, Dr. Nelson Heller told the winners: "being named among the EdNET's top five puts you on the shortlist of exemplary offerings in the education industry." EdNET, MDR, is a company that connects businesses to the educational community and sponsors the awards (Source).
New Look
By mid-2009, Thinkfinity.org had a new design that featured more information about its literacy network, and the Verizon Foundation. It also featured lesson plans and a full today-in-history calendar that contained free teacher resources for social studies and history classes. Users could search for resources by type, grade, or keywords.
What Then Happened to Thinkfinity.org?
The latest archive of the Thinkfinity.org website dates from the summer of 2016.  The archived version includes a note that while "Thinkfinity no longer offers a community or partner content, we are still working to offer educators a wealth of information on the effective use of mobile technology in the classroom." (source)
Fios by Verizon
Fios by Verizon is the brand name for Verizon's Fiber Internet plans and an acronym for Fiber Optic Service. They are different and offer speeds faster than Verizon's DSL Internet plans, which are called "Verizon High Speed Internet."
Verizon Fios offers internet, TV, and home phone services on a complete fiber optic backbone. It is available in nine metro areas in the NorthEast U.S with 15 million homes and businesses on the network right now. Verizon's fiber internet service is available in New York, New Jersey, Pennsylvania, Virginia, Maryland, Massachusetts, Rhode Island, Delaware, or District of Columbia and Connecticut. To see if Fios by Verizon is available near you, check this Verizon coverage map.
Verizon Fios will arrive at your doorstep without a contract, so don't delay in setting up service in your new home.
What you need to know about Verizon Fios
Fios from Verizon offers three high-speed internet plans:
"Better Browsing" with 100 Mbps
"Better Streaming" with 300 Mbps
"Better Everything" up to 940/880 Mbps
The "Better Browsing" and "Better Streaming" plans come with 1-year price guarantees and the "Better Everything" plan comes with a 3-year price guarantee. And, as we mentioned before, there's no annual contract.
Pro tip: You also get Disney+ free for the first year. After the first year, it's $6.99/mo. to continue the subscription. 
These are unbundled plans, meaning that they're internet only. If you're looking for all-in-one internet, TV, and phone service,  you can go to Verizon and find bundled offers than can shave off money from your total subscription.
When you're ready, order online to benefit from the waiver of the standard setup charge ($99 value). There are no transfer fees hidden in the offers and all plans come with the self-install option which can be another cost saver if you're gadget savvy.
Verizon Fios plans and prices
| | | |
| --- | --- | --- |
| Plan | Starting Price | Download Speeds |
| Better Browsing | $39.99/mo. | 100 Mbps |
| Better Streaming | $59.99/mo. | 300 Mbps |
| Better Everything | $79.99/mo. | Up to 940/880 Mbps |
*As of 12/2/19
Verizon Fios Features
Verizon offers other home services bundles you can add on to the basic Fiber Optics Fios service while shifting. A call to customer support can also help you compare pricing and promotions in your area to help you get the best deal.
The choices can take you down a maze, so let's take a bird's eye view of Verizon Fios features:
Install the Fios mobile apps to stay connected on the move.
Track your equipment and other important items at My Verizon or on the My Fios app.
There is no annual contract on Fios Home Internet plans.
Fios doesn't ask for a deposit and you can pay month to month just like any prepaid connection.
You can lease a router for $10 a month, or buy it outright for $149.
Get the first month free by purchasing a Quantun Gateway router from Verizon for $199.99.
You do a self-installation with simple instructions. The Quantun router is also available for those who want to install Fios on their own.
For heavy gamers, the Gigabit Connection package at 940/880 Mbps speed that can connect up to 100 devices at once should be ideal.
Gigabit customers can also sign up for Fios TV One that comes with 4K Ultra HD TV quality and 425+ channels.
All plans include round-the-clock live technical support from the Verizon Fiber Solutions Center. Also, send a message directly to Fios support through the My Fios App to get immediate assistance.
Make sure to check for these Verizon Fios deals if you're moving
Moving to a new location can be the perfect time to gauge your internet speed requirements, analyze the money you're paying, and consider finding an alternative internet provider if you're not satisfied with your current speed, costs, and support.
But is the decision to move your entire service economical? Or does it make more sense to discontinue the service and sign up anew with a fresh provider? Let's walk through the Verizon Fios deals landscape.
Fios for Current Customers on the Move: There is no transfer fees. You can order the package online and to get a waiver on the standard set up charges. Save a bit more with the self-install option.
Fios for New Customers on the move: When you switch to the Fios Internet Service, Verizon offers up to $500 bill credit to offset any Early Termination Fees from your previous provider.
Note:  that the ETF Contract Buyout Program says that a customer must stay with Verizon for at least 90 days after installation.
The Verizon Connections Program: This is an exclusive deal for military personnel and employees.  You can grab a $10 monthly discount by subscribing to Fios Triple Play consisting of home phone, Internet and Fios TV.
Alternatively, you will also receive a $5 monthly discount off of a qualifying Fios or HSI Double Play consisting of home phone service and Internet.
Verizon Fios Self-Install Option: The Verizon Fios Self-Installation option is a more hands-on way to set up the service on your own. You can save the standard setup charges (if applicable), and install whenever it is most convenient for you — you don't have to depend on a technician.
Note: that you can only self-install your Verizon Fios services at your new address if the home has already been wired for a fiber-optic network with an Optical Network Terminal (ONT) and has passed prior testing by Verizon.
Make sure to ask about any running promotions and discounts.
Verizon Fios Reviews
In 2018, Verizon was ranked the best across six ranking factors in the Eastern U.S by a J.D. Power Study. Overall satisfaction was the highest among competitors. It also ranked "among the best" in performance and reliability; the cost of service; billing; communication; and customer service
The American Customer Satisfaction Index has also ranked Verizon Fios at the top of the pile consistently for the last few years.
PCMag is a well-known magazine in digital circles. Verizon has managed to grab the Readers' Choice Award 14 times in a row.
Digging deeper: Verizon Fios pros and cons
Advantages of using Verizon Fios
Fiber optics ensures that signals travel at the speed of light. Download and upload speeds are much faster than co-axial or copper lines. That's why Verizon's flagship product can offer bundled high-speed plans like Double Play and Triple Play and guarantee speeds.
A 2018 FCC report said that Fios delivered in excess of 90% of the advertised speeds.
Verizon Fios does not tether you to an annual contract. This contract-less option allows you to pay as you go and cut the cord whenever you wish.
Verizon Fios gives enough options to basic internet users and others who want bundled services.
Disadvantages of using Verizon Fios
Verizon Fios still is limited to nine metro areas in the East. This smaller footprint is a problem if you are moving out of its coverage area.
This Verizon signature product with higher speeds can be a costlier product than alternatives from DSL and Cable companies.
Frequently asked questions
Is Fios the same as Verizon?
Fios is an acronym for Fiber Optic Service. It is just one among the products and services offered by Verizon.
How much does Verizon WiFi cost?
You can set up high-speed home WiFi with Verizon as your wireless internet service provider and the Fios Quantum Gateway as your WiFi router. Then, you can start with the basic internet package that offers 100 Mbps at $39.99/mo.
Verizon also offers "High Speed Internet" which is their DSL service. It is a fit for areas where Fios isn't available.
Does Verizon offer internet in my area?
If you are a new customer, confirm that Fios is available at the new address. See this Verizon Fios coverage map. If you are an existing customer, log into the Verizon portal and check if your new home is within the Verizon service area and what services are available. There's a friendly chatbot to guide you too.
Can I continue with the same bundle of services with Verizon if I move?
In most cases, it is possible. but check what's available at your new location.
Can I cancel my Verizon service?
Verizon has a hassle-free cancellation policy within 30 days of installation and with no early termination fees.
---