The Best Routers for Verizon Fios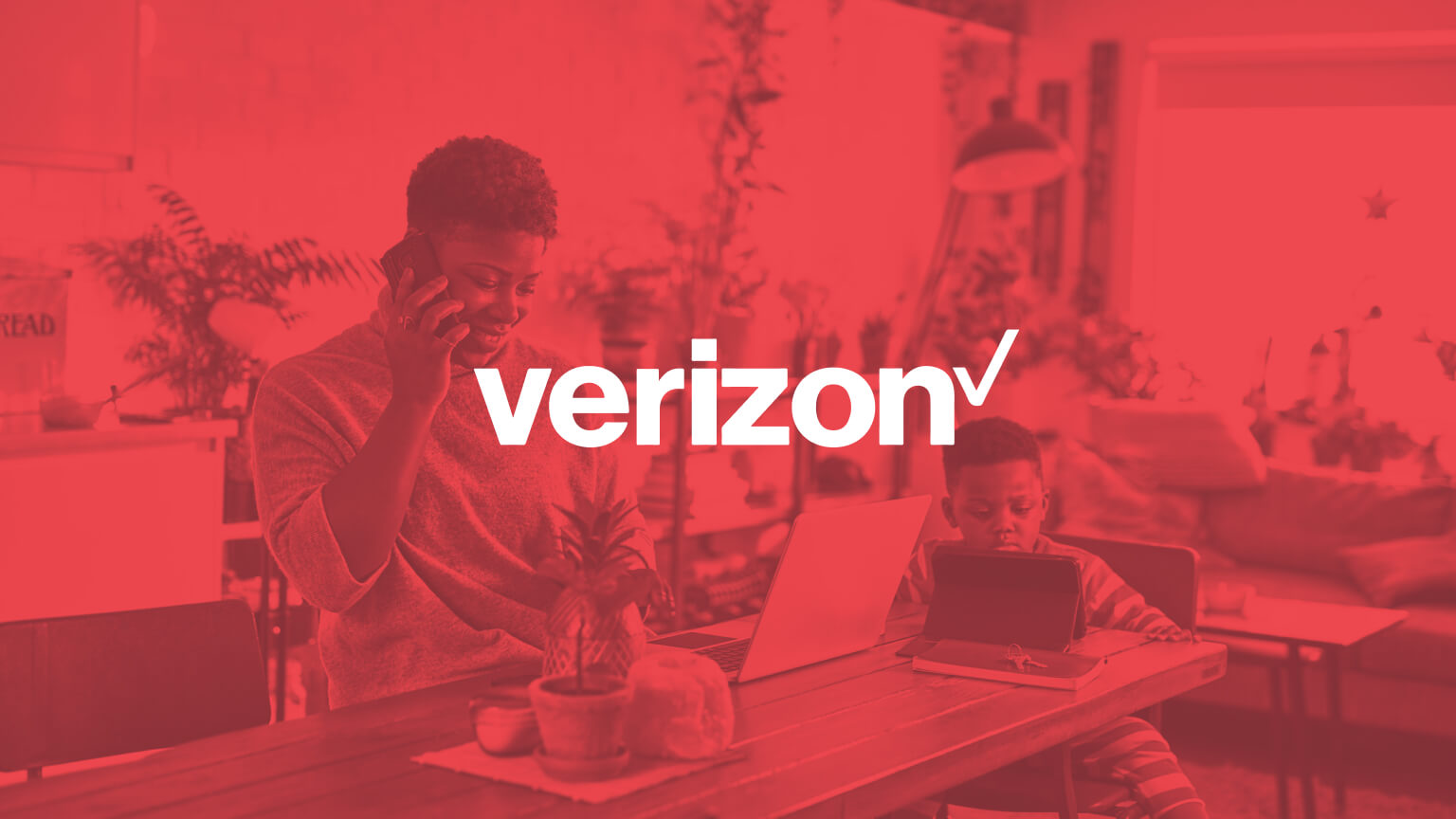 If you've recently signed up for Verizon Fios, you may be considering your equipment options, specifically a router that works with Fios. Verizon's Fiber Service offers routers compatible with Fios that you can rent or buy outright, or you can purchase your own Fios compatible router.
The best Verizon Fios-compatible routers
When you use Wi-Fi in your home, you're connecting to your Fios router, and that connection passes on the traffic between your computer and the internet. If you choose to buy your own equipment, you'll need a Verizon Fios compatible router to maintain your connection. Here's a list of the best Fios compatible routers that will keep your devices connected to Verizon's fast fiber internet: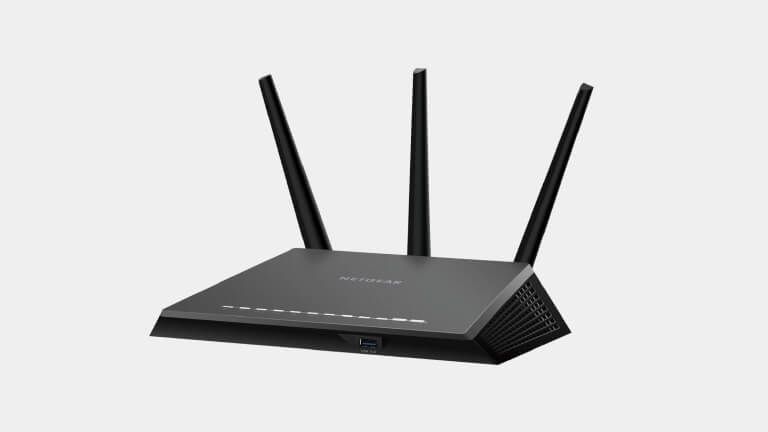 We think this router from NETGEAR provides the best combination of performance and value. The powerful core on this Fios-compatible router provides excellent performance on the 5GHz band. It comes loaded with features — three amplified antennas, Beamforming+, Dynamic QoS, Smart Connect, Amazon Alexa Voice Controls — all of them adding up to a router that's fast and easy to use.
Coverage spans up to 1,800 square feet with beamforming antennas, so it can reach every corner of most homes without requiring a Wi-Fi extender or mesh network. Amazon reviews rave about how the router can handle up to 30 devices without slowing down, and with a maximum speed of 1,900 Mbps, the router won't ever be the reason your internet slows down.
The router provided by Verizon Fios: Fios Router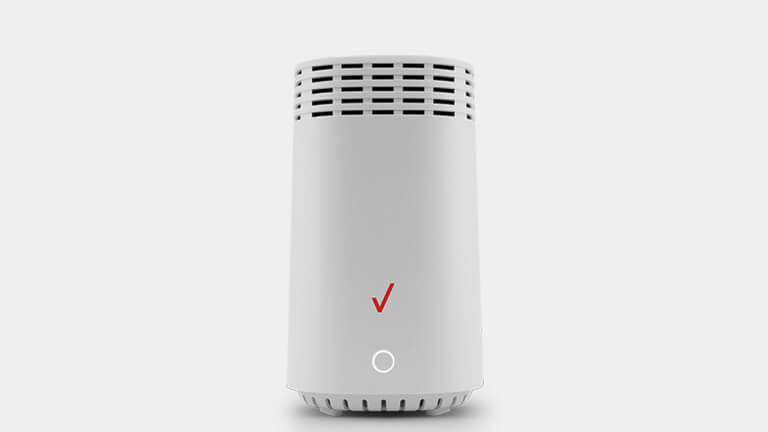 This reliable workhorse offers the strong signal you need for any home with multiple connected devices. The Verizon router covers more area in and around your home with its tri-band 4×4 internal antennas.
Though this is not the least expensive Verizon router, it's great for high and low bandwidth activities. It features the new Wi-Fi 6 technology, which offers faster data rates, an improved network connection, and even more device capacity than average routers while using your Fios internet. You can also keep tabs on your Wi-Fi with the My Fios App.
Reviews for the router on Amazon are overwhelmingly positive, with customers raving about excellent coverage, easy installation, and improved speeds.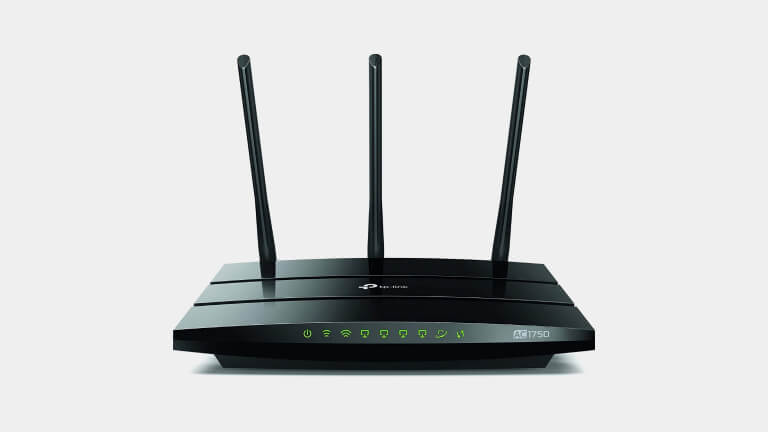 Maximum speed: 1,750 Mbps
For anyone on a budget who wants to break the equipment rental cycle, you won't go wrong with the TP-Link AC1750 Smart Wi-Fi Router. Customers cite its low price, easy setup, and three external antennas for long-range coverage as key positive features.
Even with its easy-on-the-wallet price tag, this Verizon Fios compatible router still provides solid performance. It has four ethernet ports for a seamless wired connection, and reviewers also say they love how it works with their Amazon Alexa.
That said, people in bigger homes may want to upgrade to a router with better coverage, or opt for a mesh network. Its speeds start to slow down when you're in a different room from the router, which could be an issue for bandwidth-heavy activities like online gaming.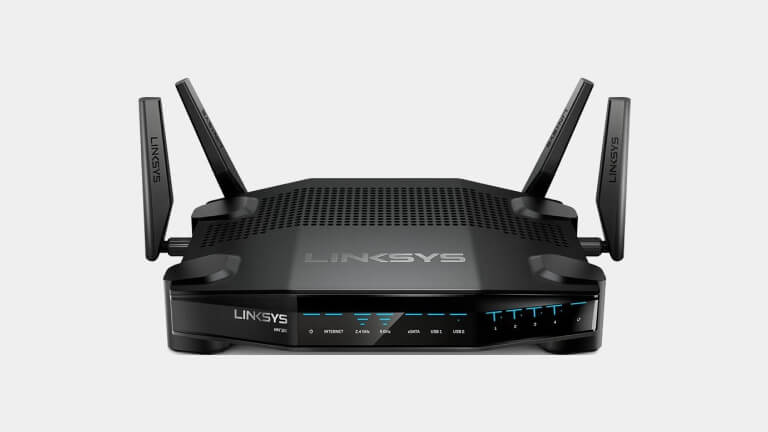 This is one of the most advanced routers money can buy — but it will take a lot of money to buy it. If you like to fine-tune your connection, this Linksys router has a ton of optimization features. With its four ethernet ports that enable multiple wired connections and technology that prioritizes gaming traffic, this router is specifically targeted for Xbox Gamers.
But the exclusive smart Linksys Wi-Fi App that allows you to take control of your network and the 3.2 Gbps data transfer rate make it an appealing choice for all types of internet users. Customer reviews highlight an easy, quick start for basic installation and noiseless operation with mild heat.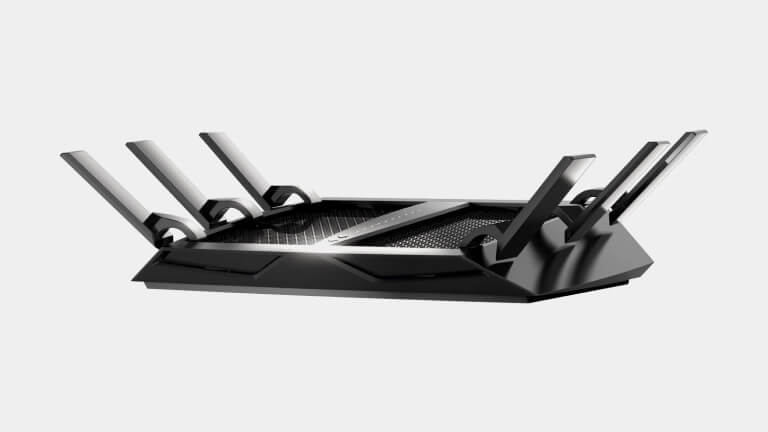 The NETGEAR Nighthawk Router is one of the most stacked models we've seen, with up to 3,500 square feet of Wi-Fi coverage for up to 55 devices. The handy NETGEAR Nighthawk App guides you through the setup process for a no-nonsense five-minute installation.
It has three individual radio bands, which helps it handle traffic from a lot of devices at once, making it a great choice for larger households. It also has plenty of parental settings, so you can block adult content from specific devices.
Though some joke about the science-fiction look to this router, it does go above and beyond in the looks department with its sleek, muted design. Advanced use customers complain of a lack of third-party firmware support, a non-problem for the average person.
More Verizon Fios-compatible routers
*Prices and information as of 05/12/2022.
The top Verizon Fios compatible routers were selected based on ease of use, affordability, and advanced features. The selections were cross-checked with Amazon customer reviews.
Considerations for choosing a compatible router for your Verizon Fios
When you want the best performance and features in a money-saving package, it pays to spring for your own equipment.
To find the best router for Verizon Fios, compare Verizon routers to third-party routers and see how price and features relate to your new home's needs. The larger your home and the more devices you need to connect, the more you'll likely spend to find a router to cover all your spaces.
Look to consumer reviews on multiple sites to get a better feel for ease of installation and ongoing reliability. You'll often shell out more for advanced features, so keep your household internet use in mind before you pay more for something you may not need. Either way, you could end up saving money over time by owning a router outright instead of paying monthly rental fees.
The bottom line
Your router choice will factor in a number of variables, including the number of devices you want to connect, how often each device is used, and the volume desired for optimal signal. The list above should provide insight on each of these demands, as well as how the specifications will meet your unique household needs. Be sure to figure out your internet requirements ahead of time so you can avoid paying extra for services you don't need, and compare the value of owning your router versus shelling out for a monthly fee.
Frequently asked questions
Q:
How much does it cost to rent a router from Verizon Fios?
A:
Fios Gigabit Connection Plans include equipment rental in the plan's price. It costs $15/mo. to rent a Verizon Fios Router. You can also pay $299 outright to purchase one.
Q:
Do I need a Verizon Fios modem?
A:
No, you do not. Fios is a pure fiber service, so it doesn't use modems. The service instead uses an Optical Network Terminal (ONT), which acts as a modem of sorts to convert the fiber signal. Once you sign up for service, a Verizon technician will install the ONT to facilitate your Fios Internet.
Because there isn't a Fios modem, you only have to focus on finding a compatible router for your Verizon Internet. Through Verizon Fios, you have the ability to rent a router for $15/mo. or buy it outright for $299. The router Fios offers is sure to be compatible with their service, but it may not be the best for your budget. And if you want to ensure the fastest connection, renting Verizon's Router may not be the best way to get the Verizon Internet speeds you crave in your new home.
Depending on the equipment you choose, buying your own router may help you improve your connection speeds and save money over the long-term cost of monthly rental fees.
Q:
Can I use my own router with Verizon?
A:
Yes, you can connect your own router to Fios Service, as long as you do your research to make sure it will support Verizon's Fiber Service.
Q:
How do I connect my Verizon Fios Router?
A:
To connect your router, you'll follow the instructions in the manufacturer's manual as installation varies by brand. As long as the unit will support Verizon's Optical Services, then your unit will be ready to use Verizon internet.
Contributor: Amanda Push
---