What Happened to Cingular.com?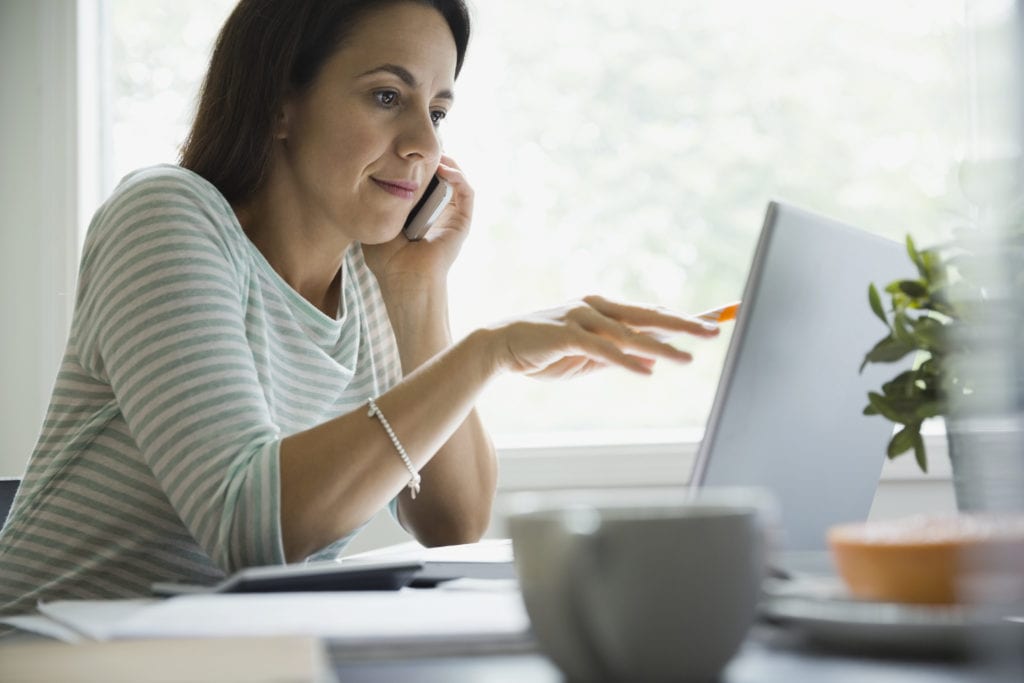 When the American telecommunication firms BellSouth and SBC Communications merged in 2000, they created what would become the second-largest wireless carrier in the United States: Cingular Wireless. Following a somewhat confusing change of names over the years, the company's website, Cingular.com, is no longer online.
We attempted to find out what happened to Cingular.com by following the complicated history of the company. This piece will also look at the company's achievements and the accusations that resulted in their 2004 lawsuit.
The History of Cingular.com
Following its launch in 2000, Cingular acquired AT&T Wireless in 2004. The deal closed at $41 billion.
A 2004 New York Times article calls the acquisition "one of the most frantic takeover battles in recent times." The battle for AT&T Wireless was between Cingular and Britain's telecommunications giant, Vodafone. The same article reports that following a bidding war, Vodafone had made an offer of $38 billion for AT&T Wireless, an amount the executives in London thought could not be countered. Impossible to counter? That is until Cingular offered $3 billion more (Source).
Writing for the New York Times, Andrew Ross Sorkin and Matt Richtel report that the deal made Cingular the biggest wireless company in the United States, overtaking then leader Verizon Wireless. It also made the company available in 49 states in the U.S. However, the deal also led to some employees being laid off as the company tried to save between $2 billion to $3 billion a year by removing overlapping positions (Source).
Accusations of Unfulfilled Promises
After merging with AT&T, Cingular Wireless assured its customers that the merger would give them access to better services and network coverage. For instance, Lauren Garner, the spokesperson for Cingular, is quoted as saying, "It will only get better" (Source).
However, some experts doubted the company's commitment, advising that some customers would be inconvenienced. One of the main concerns was that the technology used by AT&T was different from the technology used by Cingular (TDMA and GSM, respectively). The experts argued that Cingular was likely to neglect maintenance on the TDMA network to force customers to switch to GSM (Source).
Cingular dismissed the accusations.  ConsumerWatchdog.org quotes the company stating that AT&T customers would "continue to enjoy the benefits of their current phones, rate plans, and features, without any service interruption" (Source).
The Lawsuit
As the experts had predicted, AT&T Wireless customers were soon disgruntled, and the matter ended up in court in 2006.
ConsumerWatchDog reports that the lawsuit charged that "Cingular engaged in false advertising, breached the contracts with AT&T customers, and violated the consumer protection laws of each of the fifty states" (Source).
The class-action suit also accused Cingular of dismantling the AT&T Wireless network in an attempt to force AT&T customers to transfer to Cingular's network. Apart from paying an $18 upgrade fee and an additional $18 for a SIM card, AT&T customers were required to purchase new handsets from Cingular. In addition, they were required to enter into a new contract, which the customers considered less favorable than their previous contract with AT&T (Source).
Concerning the remedy, the litigants wanted the court to rule that Cingular should cease the unfair treatment of the former AT&T Wireless customers. They requested the court to force Cingular to "repay, with interest, the amounts that its customers had to pay as a result of Cingular's misconduct, including the 'early termination fees,' any 'upgrade' or 'transfer' fees, and punitive damages." Finally, they asked the court to rule that the company should correct its "false advertising" (Source).
Exclusive US Carrier for the iPhone
In a January 2007 press release, Apple announced that it had partnered with Cingular Wireless. The wireless carrier would be the exclusive U.S. carrier for Apple's revolutionary iPhone when the new smartphone launched (Source).
According to the press release, the two companies would work together to deliver sophisticated new features such as iPhone's Visual Voicemail. The Visual Voicemail technology was announced as "a first on any mobile phone in the world" (Source).
Referring to his company's partnership with Apple, Cingular's president, and CEO, Stan Sigman is quoted aying, "By partnering with Apple, we are continuing our commitment to raising the bar for customers." He adds, "We think the iPhone is one of the most innovative devices ever created, and we look forward to letting our customers be the first in the world to experience the future of mobile phones" (Source).
Cingular Becomes AT&T Mobility
Following the 2004 acquisition of AT&T Wireless by Cingular, the former was rebranded, and customers were informed that their new carrier was Cingular Wireless. However, three years later, the name would flip: Cingular would become AT&T Mobility.
The reason for this change is that AT&T Inc. (the former owner of AT&T Wireless) had acquired BellSouth Corp and gained total ownership of Cingular Wireless (Source).
Writing for The Associated Press, Bruce Meyerson calls this name change the "latest step of a confusing dance of brand names in the wireless world." The view that the change of names would possibly confuse the market was supported by the fact that AT&T had decided that the orange "Jack" logo and the AT&T logo would be used together until the company was "confident customers won't be confused by the switch" (Source).
What then Happened to Cingular.com? 
After AT&T's late 2006 acquisition of BellSouth, the company planned to save a half-billion dollars a year by combining brands and thereby reducing marketing spend. (Source).  At some point in late May or early June of 2007, the company began to redirect visitors from Cingular.com to AT&T's website.  However, the company stopped this practice in 2017 with no fanfare or explanation.
What you need to know about AT&T internet
Moving is one of the most convenient times to try out new home services. If the internet service provider in your last place missed the mark, it might be time to look into something new, like plans through AT&T.
AT&T internet plans provide tiers to fit any household. The AT&T coverage map shows availability in 22 states, plus tens of thousands more AT&T wifi hotspots.
Many areas receive fast AT&T Fiber, while others rely on naturally slower DSL (Digital Subscriber Line). For customers within AT&T coverage zones, there are internet plans with varied speeds depending on the type of internet service. Signing up with this internet provider means accepting a one-year contract (which may come with penalties if you cancel early), but the AT&T internet price is hard to beat for customers in high-speed zones.
AT&T internet plans and prices
Looking for a faster internet connection? Consider AT&T Fiber, a fiber-optic network similar to a cable network, but with better speeds and connectivity. If you have a smart home or many connected devices, look for top-tier plans to support heavy usage.
| | | |
| --- | --- | --- |
| Plans | Pricing | Download speeds |
| AT&T Internet 100 | $60/mo. for 13 months | 80-100Mbps |
| AT&T Internet 300 | $80/mo. for 13 months | 150-300Mbps |
| AT&T Internet 1000 | $100/mo. for 13 months | 500-940Mbps |
*As of 11/09/2019
The Internet type offered by AT&T varies depending on location. But common packages offered by AT&T use multiple types of technology to deliver a hybrid DSL internet service that's similar to cable and has speeds faster than those typical of traditional DSL internet.
| | | |
| --- | --- | --- |
| Plans | Pricing | Download speeds |
| AT&T internet 25Mbps | $60/mo. for 13 months | 15-25Mbps |
| AT&T Internet 50Mbps | $60/mo. for 13 months | 30-50Mbps |
| AT&T Internet 100Mbps | $60/mo. for 13 months | 80-100Mbps |
*As of 11/09/2019
AT&T internet features
From speedy AT&T Fiber to DSL, you have options. These internet packages boast plenty of perks (especially for new customers), and AT&T internet ranks high in terms of support, internet speed, and uptime.
AT&T customers receive access to more than 30,000 wifi hotspots across the country. Save your data and stay connected no matter where you roam.
AT&T promises high-speed internet connection of more than 99% up-time (the amount of time a provider's service is active). Note: This excludes DSL and depends on your network availability.
When you have a smart home, manage your devices with the AT&T Smart Home Manager app. Track your home and wifi network from anywhere.
Make sure to check for these AT&T internet deals
While you're enjoying the excitement of getting to know a new location or settling into a great home, don't forget to take advantage of the specials you can snag as a new AT&T customer. Restrictions apply. Compare the promos below to see what works best for you.
Get a $50 a month internet deal (768k–100M) for twelve months for new customers. After a year, the rate will go up to $60 a month unless you cancel your plan before your introductory rate is over.
New customers can receive six months of Spotify Premium free. This offer is available on a high-speed internet plan (768k–1000M) with a 12-month contract (DSL excluded).
Stream everything from a free Roku Streaming Stick. New customers with 25Mbps and high internet-only plans qualify. This is a limited time deal and available while supplies last.
AT&T THANKS® is a hassle-free appreciation program. No cards, no extra sign-ups, and no stress. Receive deals on entertainment, dining, and more. Your point totals are located in your myAT&T account.
Some specials exist only online. You should speak with an AT&T internet customer service representative for more details. To do so, call (844) 896-5174.
AT&T internet reviews
The ACSI Customer Satisfaction Report shows that AT&T internet scores a 69 on the American Customer Satisfaction Index's (ACSI®) 100-point scale. That's only one point behind the top provider on the list (Verizon) in terms of customer happiness levels. AT&T's scores have been increasing year over year — evidence that AT&T is a company that keeps improving.
AT&T internet pros and cons
Advantages of using AT&T internet:
For the most speed options, and at peak times, you can't beat AT&T internet. Choose the speeds you need so you don't wind up paying for unnecessary extras.
When things go wrong, the company's comprehensive support page is always available. With a forum, social media chat, live chat options, and phone support, help is a phone call, tweet, or chat away.
You'll spend less time waiting and more time doing. AT&T internet offers one of the best uptime guarantees in the industry.
Keep everyone on the same page with almost limitless email storage for up to eleven AT&T internet email accounts.
AT&T Internet Security Suite from McAfee© is included in every internet package for antivirus security and a firewall.
 Disadvantages of using AT&T internet
Early termination fees do apply. If you back out of your contract, you will pay the price. Depending on your promotion, you'll pay a one-time early termination fee of $180, or a prorated fee at $15 a month.
According to FCC 2017 data, AT&T covers 39.94% of the United States, so service may not be available in your area.
AT&T internet setup fees require a service tech and an installation fee that vary by plan.
Customers sometimes complain of feeling "nickel and dimed." AT&T internet bills carry extra fees for things like installation, equipment, and other one-time recurring costs.
Frequently Asked Questions
What areas does AT&T wifi cover?
AT&T internet coverage is available in some areas within Alabama, Arkansas, California, Florida, Georgia, Illinois, Indiana, Kansas, Kentucky, Louisiana, Michigan, Mississippi, Missouri, Nevada, North Carolina, Ohio, Oklahoma, South Carolina, Tennessee, Texas, and Wisconsin.
What is AT&T Fixed Wireless Internet Service?
Some rural areas don't have traditional wireline AT&T internet service. For those areas, installation of wireless equipment and an antenna are available with 215 GB of internet data and 25Mbps per month.
What is an AT&T wifi hotspot?
It's a service connecting your wifi-enabled device to an AT&T hotspot for fast internet speeds that won't consume your data.
What's the cheapest AT&T internet plan?
The AT&T Basic 5 is the most inexpensive plan with speeds of up to 5 Mbps. It's a good fit for light internet users.