What Happened to BroadbandMap.gov?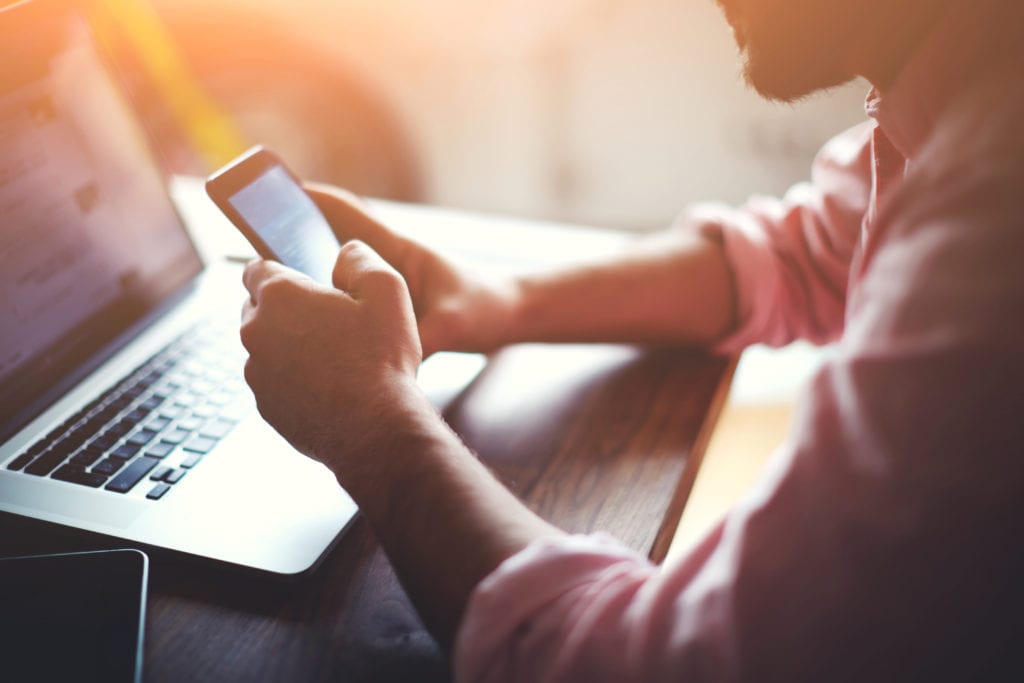 Before the launch of BroadbandMap.gov, many American businesses and consumers had limited resources for determining which companies offered broadband internet access in their areas.  The website was jointly launched and run by the National Telecommunications and Information Administration (NTIA) and the Federal Communications Commission (FCC) (Source).
However, in 2015, the website went offline. Since then, attempts to access it return the message, "This site can't be reached." What happened to BroadbandMap.gov? We took the time to find out.
The history of BroadbandMap.gov
BroadbandMap.gov was launched in 2011 following the enactment of the Broadband Data Improvement Act in 2008. The act directed the Department of Commerce to establish common metrics to measure broadband data and a development grant program for each state so that they could implement those measurements.
In 2015, the SBI program came to an end, meaning that the most updated information on BroadbandMap.gov dated to mid-2014.
An article published by the FCC on December 7, 2018, announced the decommissioning of the National Broadband Map and its APIs.  BroadbandMap.gov would later be decommissioned on December 21, 2018 (Source).
The role of BroadbandMap.gov
The NTIA launched BroadbandMap.gov in response to American businesses and consumers' need for a place to turn to in their search for broadband providers in their communities. The lack of broadband mainly affected rural folks, where major businesses in the broadband space did not see adequate demand to provide infrastructure.
In her 2015 article published on the NTIA website, Anne Neville, the director of the State Broadband Initiative, noted that the National Broadband Map has not only filled the lack of information about broadband availability but also "helped detail the evolution of broadband in the United States as providers upgrade or expand their networks to meet the growing demand for faster broadband" (Source).
BroadbandMap was a vital tool for businesses, consumers, researchers, and policymakers. It provided a searchable and user-friendly way to know who was offering broadband, the type of broadband they were offering at the time, and where they were providing it. With its partners, BroadbandMap managed to build a comprehensive dataset that used information from local communities, broadband providers, on-the-ground verification, and private and public datasets (Source).
In her article, Neville reports that BroadbandMap.gov provided vital data that helped connect small business enterprises in New York and bring new jobs to places like Kansas and Utah (Source). Between 2011 and 2015, the map had over 8.7 million hits and over 960 million developer queries on its APIs. She also reports that the initiative helped the US meet President Obama's goal of ensuring that 98 percent of its population can access wireless broadband at 6 Mbps and 1.5 Mbps download and upload speeds, respectively (Source).
What then happened to BroadbandMap.gov?
BroadbandMap.gov was decommissioned on December 21, 2018. Rich Mansfield, the Associate Chief Information Officer at the Federal Communications Commission, in his 2018 post on the commission's website, cited the website's underlying technology and the age of its data as the reasons why the site and its application program interface had to be decommissioned (Source).
Find internet service in your area during your move
Moving can be an exciting change, but it comes with a bunch of practical to-do list items you need to deal with. And we know — that moving checklist feels like it keeps getting longer. So take a moment and do yourself a favor — write out that list and prioritize it. And among those high priority tasks, you should add "find the best internet services for my area."
Finding internet providers near you can be tricky. The U.S. may rank #1 in the world with 7,000 Internet Service Providers (ISPs), but strict federal, state, and local rules limit your nearby internet provider options to a small handful.
So, where do you begin? We're here to inform you about the internet service providers in your area so you can make the best choice for you and your family. And while you're researching your options, make sure to sign up with MYMOVE to discover the top internet providers near you.
Top internet service providers and their coverage areas
We've collected information about the largest internet providers in order to represent a big portion of the country. To start your search for internet services in your area, see which states each provider serves. Keep in mind that availability can also vary by city. For a detailed view of which internet providers are available near you, refer to the FCC's Broadband Map.
*Prices as of 10/22/2019. Prices may vary based on location.
Internet types and availability
There are four main types of internet service. Here's a closer look at what they are and where they're currently available.
Cable
What it is: Broadband internet access that transmits through cable television lines.
Availability: Services offered in all states through your local cable TV provider.
Pros: Reliable and available in many locations.
Cons: Can be slow if many neighbors are using the service at once because a neighborhood may share the same line.
DSL
What it is: Broadband internet access that transmits through telephone lines.
Availability: Services offered in all states through your local cable phone provider.
Pros: Inexpensive and relatively fast service. You don't share with your neighbors like cable internet.
Cons: Internet speed and quality depend on how close you are to the service provider's hub.
Fiber Optic
What it is: Internet data that's transmitted as light signals via small, flexible glass wires.
Availability: Services offered in some major metropolitan areas and growing.
Pros: The fastest internet with no bandwidth caps.
Cons: Relatively new and limited in availability.
Satellite Internet
What it is: Internet access provided through communications satellites.
Availability: Services offered nearly everywhere.
Pros: Available in rural areas where other internet options may not be possible.
Cons: Expensive and vulnerable to outage due to bad weather.
How do I compare internet options in my area?
Choosing the right internet provider can be achieved in just five easy steps. The faster the internet your home needs, the more expensive the service usually is. The key to choosing the best service is to think about your usage ahead of time so you're getting the speeds you require without paying for more than you need. Follow these steps when comparing internet providers:
Step 1: Discover the types of internet near you
Sign up for MYMOVE to discover the top internet providers in your area and conveniently sign up on our platform. You can also look up internet providers in your area using the FCC's Broadband Map.
Step 2: Examine your internet use
Add up your activity to determine how much speed you currently use. According to the FCC:
| | |
| --- | --- |
| Activity | Minimum Download Speed  |
| File Downloads | 10 Mbps |
| Game console connecting to the internet | 3 Mbps |
| Gaming online (multiplayer) | 4 Mbps |
| Social media | 1 Mbps |
| Streaming standard-definition video | 3 Mbps to 4 Mbps |
| Streaming HD video | 5 Mbps to 8 Mbps |
| Video calls | 1 Mbps |
| Video HD calls | 1.5 Mbps |
| VoIP calls | Less than 0.5 Mbps |
| Web surfing and email | 1 Mbps |
Step 3: Determine what speeds you need
Now that you have an idea of how much each family member normally uses in Mbps, add up all the members of the household's internet activity totals to calculate the ideal download internet speed your home will need. An ideal minimum download speed is 10 Mbps, unless you're streaming HD videos and movies. According to a report by the FCC, "Basic web browsing improves with higher speeds up to 10 Mbps, but not beyond."
Step 4: Depending on your activity, compare data limits
Some providers limit the total monthly amount of data you can download and/or upload. This may be an issue when you consider that streaming a standard definition movie takes between 1 to 2 GB and an HD movie may take 3 to 5 GB. How many movies will you be streaming per month?
Once you've narrowed down what you're looking for, compare providers to find the best deals. Look for free equipment and installation, as well as monthly pricing deals. Be aware that most internet service providers offer a promotional monthly internet price for a limited time (like the first six months or the first year), and then the monthly price can jump up.
Frequently Asked Questions
What types of internet are available near me?
The most common type of internet is cable or DSL, making either the most readily available when you search for "internet for my area." Rural zones may be limited to satellite internet, which transmits to even the hardest to reach areas in the country. Fiber-optic internet availability is growing as the major internet providers are working on installing fiber-optic cable infrastructure.
Why do internet service providers operate in select areas?
Most of the internet infrastructure is owned by major companies like AT&T, Verizon, and Sprint. Known as Tier 1 internet providers, they lease the use of their internet pipelines to Tier 2 providers (like Comcast and Cox) that bring internet from the major pipelines into smaller metro and regional areas. In many cases, it isn't cost-effective for a single provider to lease large areas of the internet pipeline and their service areas are limited.
Fiber-optic providers don't use existing internet infrastructure and have to start fresh to install fiber-optic cable. This is costly and takes time, which is the reason fiber-optic service is only available in limited cities for now.
To further complicate things, the 1984 Cable Communications Policy Act allowed cable (and internet) service to be determined by local governments, creating a patchwork of providers that won service areas by making deals, allowing them to monopolize certain areas almost exclusively.
---
Everything for your move, all in one place
Curate your personalized moving checklist, set up TV & Internet, and more with a free MYMOVE account.
Save on your move and tackle upcoming to-dos with your free MYMOVE account.