Find the Best Internet Deals of 2021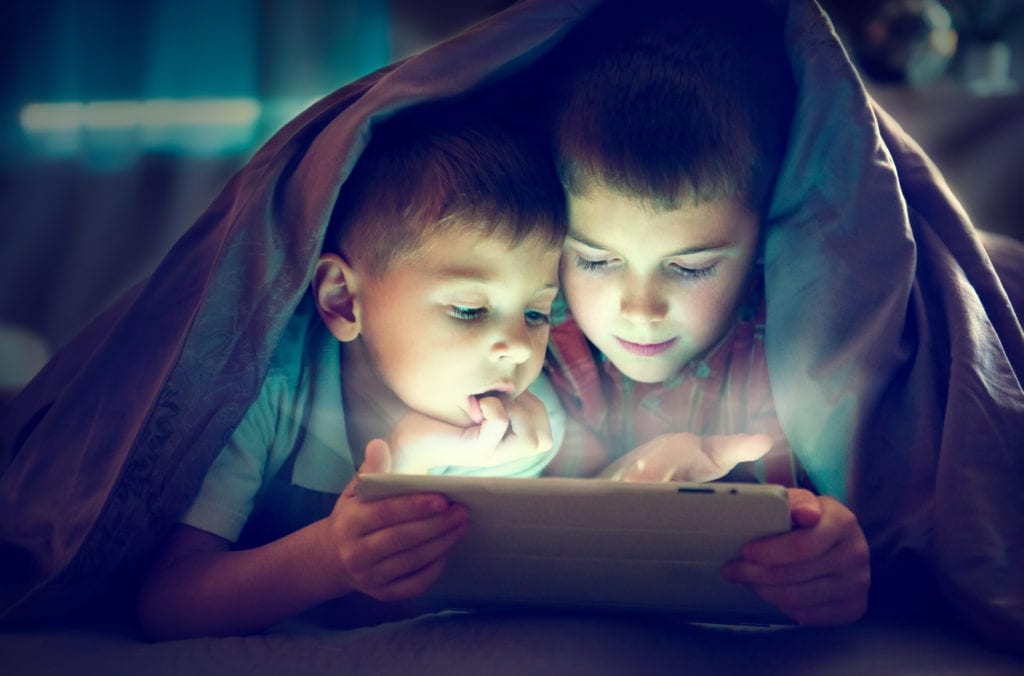 Installing internet service is a critical step for many after they make a move. There are lots of internet deals out there to choose from, and finding the right one can seem like a daunting task. With some solid background information, however, you can find a home internet deal that suits your needs.
Most folks turn to a search engine and type in "internet deals in my area." It may seem like a good idea at first, but this method can result in a lot of confusing results, and then you still have to compare all the deals you found. Moving also presents opportunities for those who already have an internet plan: There may be cheaper or better options in your new area — or, if you're staying local, new options may be available.
We have compiled a list of the best internet deals out there to help make it easier to identify the good prices while still getting the features you're looking for. We took into consideration price, speed, data allowance, and connection type. Basically, we did the hard work for you, so you can focus on picking out the best service.
Top internet deals of 2021
How we chose
In our research, we investigated a wide range of internet providers and chose those that offered a good balance between price and features. We didn't limit our search to only providers that offered super-fast internet, because not all families need a lot of bandwidth. We also chose to include a variety of providers and internet types so that regardless of where you live, this list will help you choose an ISP.
* Pricing varies by date, location, and availability. This is data returned for a customer located in Charlotte, North Carolina (28208).
Breaking down the best internet deals
Here are the top five best internet deals we found in our research. Each of these internet offers has different strengths and prices. Check them all out to see which home internet deal is best for you.
CenturyLink is a DSL and fiber-optic internet provider. They offer high-speed, fiber-optic internet with speeds of 940 Mbps for $65.00/mo. The equipment rental price is $10/mo. or a one-time payment of $150.00. There are no installation fees if the customer does it, and a professional set-up will cost $125.00.
CenturyLink received 59 for overall customer satisfaction on the ACSI — three points under the industry benchmark of 62 and fell behind competitors like Verizon Fios, AT&T, Optimum, and Xfinity. CenturyLink did improve on its customer satisfaction rating, up 1.7 points in 2019 from the previous year.
* As of February 16, 2021 for a customer in Charlotte, NC. Prices and offerings may vary by date and location.
Pros:
You get fast internet speeds of almost 1 gig.
The modem and installation are free of charge.
Cons:
The rate is only available for paperless billing.
The offer is only available for residential customers.
Cox aims to appeal to the average home that doesn't require lightning-fast internet speed. For example, they have an internet-only plan that comes with a download speed of 10Mbps for $29.99/mo. Cox charges $10.99/mo. to rent a Wi-Fi modem and router. If you have compatible equipment, you can connect it at no cost.
Cox has a customer satisfaction score from ACSI of 60.
* As of February 16, 2021 for a customer in Charlotte, NC. Prices and offerings may vary by date and location.
Pros:
You get internet service at an affordable price.
Download speeds are good for single people or couples.
Cons:
The upload speed is only 1Mbps.
The monthly cost of equipment is $10.99/mo., which is a third of the price of the internet plan.
HughesNet offers internet for $49.99/mo. with a 10 gig per month data cap. This price lasts for six months and after that, the rate goes up to $59.99/mo. This plan provides users with speeds up to 25 Mbps.
All HughesNet plans have stated data caps, but they aren't hard limits. This means that if you exceed your data limit for the month, the satellite provider won't cut your service or automatically charge you more — you'll experience slower speeds. You can choose to buy more data if you go over your limit.
HughesNet allows you to rent a satellite dish and modem for $9.99/mo. or purchase them outright for $349.99. There's no installation fee, but it might cost you $99.00 to activate the lease.
Consumer Affairs gives HughesNet an overall customer satisfaction score of 2.5/5.
* As of February 16, 2021 for a customer in Charlotte, NC. Prices and offerings may vary by date and location. 
Pros:
Bonus zones that allow for 50 GB of additional data per month on select off-peak hours.
​ Video data saver that adjusts data usage rates when you stream videos, so you can use less data.
Cons:
Once you reach your plan's data cap, you experience reduced speeds (25 Mbps to a range of 1-3 Mbps)
Prices increase to $59.99/mo. after the first 6 months
The contract term length is 2 years and there are early termination fees of up to $400.
Xfinity, the biggest cable company in the U.S., offers its Performance Plus plan, which provides users with up to 100 Mbps internet speed for $39.99/mo. After the first year of service, the price returns to the $77.95/mo. rate.
Xfinity has a high data cap of 1,000 GB per month. If you do exceed the 1,000 GB limit, you can purchase an additional 50 GB for $10/mo., or choose an unlimited data plan for an additional $50/mo. or more.
You can lease a modem and router from Xfinity, or hook up your own (as long as it's compatible with Xfinity's service). You can save up to $59.99 with a free self-install kit.
Xfinity's customer service gets a score of 61 by ASCI.
Xfinity Performance Plus: Best Overall Internet Service

Starting price
Internet speeds up to
Contract
Availability
Notable deal features
$40/mo.*
100 Mbps
Yes, 1 year
40 states
High data caps of 1,000 GB
* As of February 16, 2021 a customer in Charlotte, NC. Prices and offerings may vary by date and location.
Pros:
Fast internet speeds of 100 Mbps.
High data caps of 1,000 GB.
Cons:
The rate is only available if you choose paperless billing.
Prices change significantly after the promotional 1-year period ends.
What you should consider when researching cheap internet deals
When researching inexpensive internet deals, you should focus on more than the price. Internet specials may seem good on the outside, but you need to make sure you're getting good features, too.
Speed: If your house is full of online gamers and high-definition content streamers, you'll need more bandwidth than a family that mostly just checks their email. To stream standard-definition video, for example, you only need 3 to 4 Mbps, but high-definition videos require 5 to 8 Mbps.
Internet options available in your area: You may have more choices than you realize, so make a list and consider the strengths of each provider before making a decision. To figure out the best local choice, isolate the features you absolutely need and see how each provider stacks up.
Customer service: You shouldn't make a final decision before investigating an internet service provider's customer service. One way to get an idea is to simply give them a call. Ask plenty of questions and pay attention to how they respond. You can also do research online to help finalize your choice.
Moved recently? Look for ways to save on internet
Moving can make getting excellent internet deals even easier. Often, companies are willing to offer discounts or internet specials to attract your business. This is true whether you're subscribing to a bundle or internet-only deals.
If you discontinued service with a previous internet service provider, you can take advantage of an introductory offer from a new provider. Deals on new subscriptions tend to last a year and offer considerable savings. If you still have a plan, you may be able to benefit from a contract buy-out option. To get you to sign up, some providers will offer to pay your early termination fees. Make sure you get the details of any buy-out deal; they may finance the buy-out by adding some or all of the fee to your monthly payments.
In many cases, you can also save with a DIY installation. Doing the installation yourself can also help conserve time because you don't have to stay at home waiting for a technician. Even if you choose a DIY install, you can often still call the company with questions during the process.
Frequently Asked Questions
Who has the cheapest internet service? 
Of the providers listed above, Cox is cheapest at $29.99/mo. The bandwidth is limited to 10 Mbps download speed and 1 Mbps upload speed, but this may be enough if you only have a few users in the home and don't watch a lot of high-definition content.
Who has the fastest internet service? 
The fastest residential internet service provider is Xfinity, offering speeds up to 2000 Mbps. 
What's faster, cable or fiber? 
Fiber offers a faster connection than cable. Fiber consists of glass tubes that transmit light, which moves quicker than electricity through the copper wires used for cable internet.
Why are upload and download speeds different sometimes? 
Copper wires can only handle so much bandwidth, so the internet service provider has to decide how to apportion it. Usually, people need more bandwidth so they can watch movies, play music, and download content, so the ISP offers higher download speeds.