What is Moving Insurance?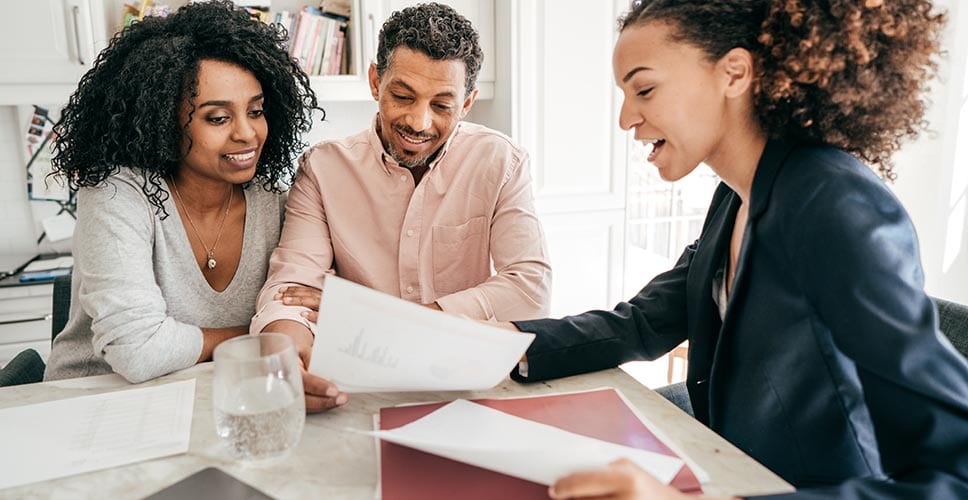 Moving insurance is a way to protect your personal belongings during a move. Some form of coverage is required in all major moving company quotes, but additional coverage might be necessary based on how far you are moving and what you're transporting.
For starters, what is moving insurance?
Moving insurance comes in many forms — some free, some for additional costs — all aimed at protecting your valued items during a move. Moving companies are required to offer some level of coverage, but you can also purchase additional coverage if you're concerned about the move distance or if you have certain items with high sentimental or monetary value.
Do I need moving insurance?
Like most things, the answer to this question lies within your level of comfort with risk. Let's say, for example, that you've made it to your new home, and you're sitting on the front porch waiting for the movers to arrive. When they do, your boxes are soaking wet because the truck had a hole in its roof and drove straight through a rainstorm. Or, maybe your favorite dishes arrive in shambles. Either way, realizing you have to replace your belongings comes as a hard blow.
Do moving companies offer moving insurance?
Yes. By federal law, moving companies are required to cover your personal items up to a certain amount. This coverage is not the same as additional moving insurance, though. While you do have to agree to the type of coverage you'd like, you must purchase additional converge on your own, if you're uncomfortable with the level of coverage they offer.
Moving companies offer 2 types of coverage:
Federal law requires moving companies, like United Van Lines and Mayflower, to offer coverage options or your items, but keep in mind that this is not the same as moving insurance. Instead, this type of protection is called valuation coverage.
There are two types:
Released value coverage:
Released value coverage is free and requires movers to reimburse you for a percentage of your belongings if they are damaged or lost. While this is the most economical choice, the moving company is only liable for 60 cents per pound. So, if your fancy laptop that costs $1,100 but only weighs 3 pounds gets ruined, you'll only receive $1.80 for it. Not a great deal.
How much does released value coverage cost?
Released value coverage is a free component of most moving companies' pricing quotes. As it's a requirement by the U.S. Department of Transportation, released value coverage is not regulated by state insurance laws.
Full value protection:
Full value protection must be offered by interstate movers, and it often costs extra. It ensures that, if your item is ruined in transit, the company must refund you based on the current value of the property. This is better than the released value, but you may not get a figure that you deem fair, depending on how the company determines the current value.
According to the national moving company Mayflower, the full value protection standard amount is calculated by multiplying your estimated shipment weight by $6 per pound. So, for example, if the weight of your shipment is 6,800 pounds, your "valuation" would be $40,800. You can increase the valuation from this standard rate before the truck leaves, too. Again, it's all about your comfort level.
If you opt for full value protection, you'll have to complete an inventory of all items valued at $100 or more per pound. That favorite piece of art you had appraised for $2,000, your high-end jewelry, clothing, or antique furniture — all of these would be listed on your high-value inventory.
How much does full value protection cost?
The short answer is: It depends. United Van Lines, for example, rolls the full value protection cost into every quote. The exact cost of protection, though, varies by the moving company and may be subject to deductible liability levels that could reduce the cost. Regardless, ask your moving company for written details of their plan to ensure you understand the full coverage plan.
Keep in mind that both full value protection and released value are not governed by state insurance laws, rather they are federal contractual tariff levels of liability authorized under the U.S. Department of Transportation.
Third-party moving insurance aka "relocation insurance:"
If you have a lot on the line, you may want to get separate, third-party moving insurance. This will supplement the coverage mandated by the moving company, and it will also cover items you move yourself. If you only have coverage through your moving truck, anything that gets stolen out of your own car would have to go through your auto insurance.
How much does relocation insurance cost?
Relocation insurance typically is priced at 1% to 2% of the value of all items being covered. In some cases, your movers will be able to offer an extended insurance plan that costs about the same.
Homeowners and renters insurance:
Think you're all set because you have homeowners' insurance? Not necessarily. Unfortunately, many policies won't pay out a claim for an item that was damaged while in transit. If you're moving locally and maintaining the same plan, you may be in luck. But to be safe, always assume that your homeowner or renter's insurance plan will not cover items in a move unless they explicitly say they will in writing.
According to Allstate, you may be in luck in the event of theft or fire, but not in-transit damage. Likewise, your policy probably excludes items while they are in storage. Before purchasing insurance, check your homeowner's insurance policy to see if you're already covered.
The bottom line
Moving is stressful enough, and losing something you care about in the process can make it worse. Interstate movers are required to cover your belongings to some degree. If you'd like more coverage, that's always an option. Remember, if your selected mover does not provide you with coverage information, ask for it — movers are required to provide an easy-to-read summary.
Before purchasing insurance, check your homeowner's insurance policy to see if you're already covered. Evaluate your movers' coverage and consider extending that if you can afford it. After all, it's a lot cheaper than replacing everything on your own.
Other frequently asked questions
Should I purchase moving insurance?
If you're opting into a professional moving truck company's services, a certain level of protection will come with the quote. This typically does not cover the full value of your items without more coverage. Relocation insurance can then be another layer of protection if it makes you feel more comfortable. Read up about valuation and insurance from the Federal Motor Carrier Safety Administration.
Does Geico offer moving insurance?
According to Geico, your homeowners or renters insurance policy may cover your belongings in transit. Before you assume you're covered, It's always best to call and check.
Does my insurance cover moving trucks?
Unfortunately, many policies won't pay out a claim for an item that was damaged while in transit.  Call your insurance provider to check before you add insurance to the movers' estimate.