The Best Home Insurance Companies of 2022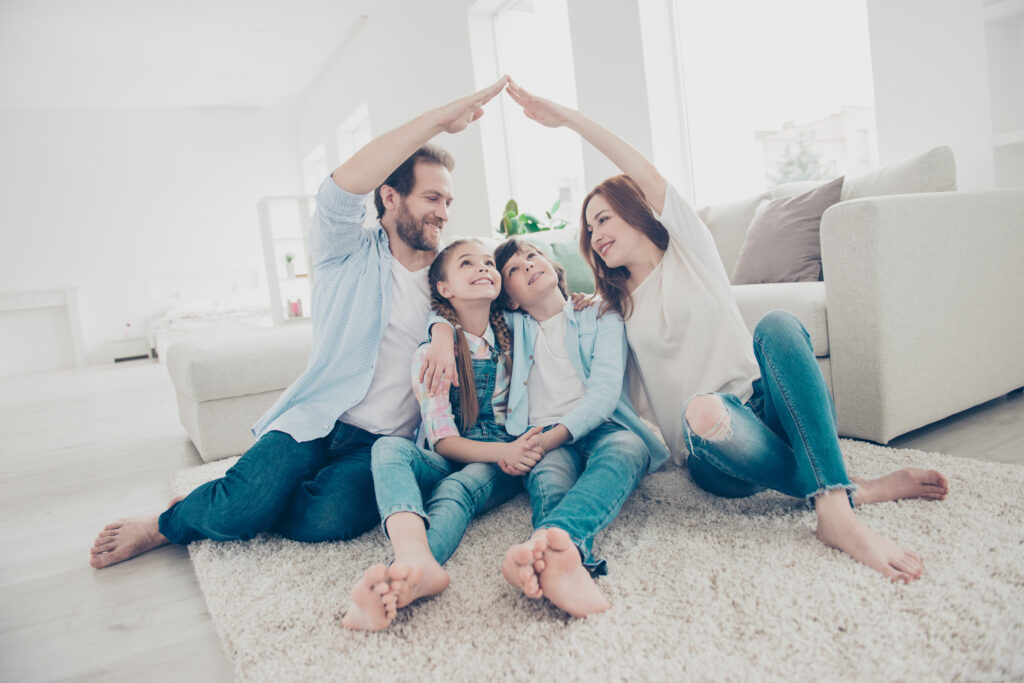 You never know when disaster will strike, so everyone needs to safeguard their home. Damage and loss from natural disasters or theft can cost thousands of dollars, but homeowners insurance can help pay for anything that happens.
To make sure you're covered, it's important to find the right provider for your needs. We've gathered information to find the best home insurance companies and the most important things to consider when searching for a provider and policy.
Our picks For Best Homeowners Insurance Companies
Home insurance reviews
After compiling research from dozens of reviews and independent-rating agencies and interviewing an agent with more than 15 years of experience, we found that there's no one-size-fits-all option.
The one national company that separates itself from the other big dogs in the pack is Amica Mutual, which ranks highest in the homeowners insurance segment for an 18th consecutive year by J.D. Power & Associates.
With something as individualized and geographical as home insurance, selecting a sole winner seemed impractical, so we decided to mention some of our favorite regional picks. We found that Erie Insurance, State Farm, Auto Owners and Allstate all ranked high. We also found that individual Farm Bureaus were often preferable to a large company because of their region-specific knowledge.
While we felt it was unfair to call any major company the best overall in this field, we did find that certain ones stood out in a number of subcategories. Here are a few of our suggestions.
American Family – Best renters insurance
While the protection of your dwelling will fall on your landlord, renters insurance will protect your personal property within the building that you rent. Also known as an HO-4 renter's insurance policy, American Family's renters insurance boasts coverage of reimbursed living expenses, liability protection and guest medical protection.
The average cost of American Family renters insurance is $15 per month.
You might be eligible for a discount if you bundle your auto insurance with Allstate. Other discounts include:
New or renovated home
Auto pay
Paperless statement
Loyalty
Generational, if your parents are insured by American Family too.
American Mutual – Best national homeowners insurance
A good home insurance company should provide the same safety, security, shelter and peace of mind that your home does.
Amica Mutual is considered to be one of the pre-eminent insurers in the United States. Holding an impressively high customer service and financial rating and being J.D. Power's overall top pick for 2019 (for the 18th consecutive year), Amica is one of the finest insurance companies in the nation.
Boasting a claims service that pays out within 24 hours of an accident and a home-repair assistance program that connects you to more than 4,500 contractors to ensure a speedy cleanup, Amica is well equipped to come to your aid. It may not be among the nation's largest insurers, but this company is strong in terms of customer satisfaction ratings.
Our quote for the cost of an Amica homeowners insurance policy for a $250,000 Illinois two-story townhouse was $117 per month.
If you want insurance policies with built-in perks that you can bundle together for a discount, give Amica a look. The company offers basic home insurance coverage, as well as some unconventional upgrades, like:
Catastrophic coverage pays for property damage from floods or earthquakes, both of which are not typically included in standard policies.
Home business coverage pays for work-related items if they're stolen
Dwelling replacement coverage pays out if your home needs repairs exceeding the policy limit, typically up to 30%.
Amica's Platinum Choice policy includes the coverages above (except catastrophic), plus up to 30% more coverage with:
Business property coverage
Computer coverage, including TVs, tablets and phones
Credit card fraud or unauthorized coverage worth up to $5,000
Liability and medical payments
Loss assessment coverage covering community property near your home
Replacement cost reimbursement rather than depreciated value of damaged or stolen items
Theft of valuables
Water backup/sump overflow coverage in case of damage up to $5,000
Amica also has a repair assistance program. It partners with Contractor Connection, a national network of 4,500 licensed and insured contractors with a Home Repair Assistance program with "professionals [who] can be on the scene within hours of an emergency."
Unique Amica discounts for your policy include:
E-discount if you receive bills and information electronically
Loyalty if you've been with the company for more than two years
Amica is lacking in a few key coverage areas that would limit its overall reach. You won't find mobile home, farm or ranch coverage at Amica, and those who reside in older homes can't get specialized coverage through this provider. There is also a dearth of payment-plan flexibility, as you are required to make either one full payment or 10 monthly payments.
Amica had fewer than the median number of complaints to state regulators in 2018 relative to its size for home, according to the latest data from the National Association of Insurance Commissioners. Amica also stands out for customer satisfaction, earning the highest honors in two J.D. Power studies and Consumer Reports and Consumer Affairs surveys.
Erie Insurance & Farm Bureau – Best regional homeowners insurance
If you own oceanfront property, reside in Tornado Alley or have a home that's on a known fault line, it's possible that a provider like State Farm won't offer the level of coverage you need to protect your home. In cases like these, regional insurers may offer a more complete portfolio of add-ons to address region-specific concerns.
Our top picks are outlined below, but we encourage you to do a bit of research in your local market with an agent to determine which company is best suited for you.
Erie Insurance
Erie Insurance is cut from the same cloth as Amica Mutual. This company is held in high esteem and prides itself in bringing more personalized policies to its clients by staying focused on the 12 states it serves from the Midwest to the Atlantic Ocean (including the District of Columbia). Boasting a four-star J.D. Power ranking and consistently impressive customer-experience ratings, Erie offers some of the most all-encompassing coverage in the field for the greatest value.
For homeowners insurance on a $250,000 Illinois two-story townhouse, we received a quote of about $116 per month.
Comprehensive discounts are what give Erie the financial edge over larger companies. It offers a wide variety of discounts, including:
New home
Multi-policy
Home alert
Roofing
Although Erie is available only to a small portion of Americans and doesn't offer much in the way of learning material or mobile accessibility, it is an excellent option to check into if you live in their coverage area.
Farm Bureau
Another great option is your state's Farm Bureau insurance. Some states offer this independently and some offer it through an existing agency.
We found its service and loyalty to customers to be exemplary. Not only are state bureaus more focused on their clients, but they also hold unparalleled knowledge of area-specific pitfalls and advice. We highly recommend checking with your state's Farm Bureau to see if you are eligible for insurance.
While rates vary depending on your state's Farm Bureau branch, there are several discounts available, including:
Multi-policy
Single deductible for all insurance policies
New roof
New home
Protective device
Loyalty
State Farm – Best flood insurance and best homeoweners insurance old home
Flood insurance is almost always sold separately from the main policy. If you live in a high-risk area, this is one of the most important purchases you can make. Like most insurers, State Farm writes its flood insurance through the National Flood Insurance Program (NFIP). The company is lauded for its customer service, speedy payouts and top-rated agents. It's smart to consult a local, preferably independent, agent who can help determine the level of flood protection you need where you live.
Insuring an old home is trickier than any other home. Many companies won't even take them on because of the potential liability. State Farm, however, shines with affordable rates, thousands of helpful agents and a great HO-8 policy, which is designed for situations when the replacement cost of a home may be substantially higher than the current market value.
There is no better place to insure your rustic abode than State Farm.
Discounts are limited. They include:
Home safety
Multi-policy
Roofing
Travelers – Cheapest homeowners insurance
There's no such thing as cheap home insurance, but everyone loves a discount, and even a ballooning premium can be offset with smart discount shopping.
Travelers homeowners insurance is a great hub for diversified discount options, including:
Multi-policy
New homebuyer
Protective device
Claims-free
LEED (Leadership in Energy and Environmental Design)
With some careful planning, Travelers' discounts can be a great option to save some big bucks.
USAA – Best homeowners insurance military members
The undisputed champ of customer service, this powerhouse has been serving military members for more than 90 years. Although USAA is available only to past and present service members, it is often considered to be the paramount insurance company for both home and auto.
USAA often has the lowest rates available.
Discounts include:
Claims-free
Home safety
Multi-policy
Offering an unprecedented level of personal-property coverage paired with unmatched customer loyalty, USAA is the clear choice for all who are eligible.
What makes a good homeowners insurance company
There is no way to define a single "best" home insurance provider. The beauty of owning your home is that it's an extension of yourself, making it just as individual as you are. One company that works perfectly for one house might not be a good fit for yours. This is why finding a trusted local agent is worth more than any research you can do on your own.
These are the features we devoted our attention to when determining recommendations for the best home insurance companies.
Financial standing is a company's ability to pay back claims, in full, quickly. We examine ratings by leading financial agencies, AM Best, Moody's, and Standard & Poor's to determine a company's financial strength.
Customer satisfaction means treating customers like real people, not numbers. Ratings from J.D. Power and Consumer Reports help to shape our customer satisfaction ratings.
Local agents matter because having someone to call goes a long way when your home is damaged. We consider a company's local and branch availability.
User and market-research reviews are compiled for the latest data on home insurance. We only work with the leading public and private agencies.
Available discounts are important much like auto insurance because they can save homeowners a ton of cash. We examine all of the discounts that can greatly impact the total bottom line of your insurance policy.
History of claims handling is important because you want a company with experience. Claims handling is an important part of the ratings we collect from companies like J.D. Power and the Better Business Bureau (BBB).
Online capabilities keep you plugged in on the go in a world where efficiency is key. We consider how this impacts claims handling and customer support.
Our Methodology: How We Chose the Best Homeowners Insurance
We looked at dozens of home insurance reviews and ratings from around the web for more than 45 hours to determine where customers were consistently satisfied. We compared quotes and reviews from 10 of the top-rated national companies, as well as 15 of the highest-ranked regional companies, and referred to J.D. Power to single out the ones that are the best to deal with. We also chatted with an insurance agent of over 15 years to get a firsthand look into the expectations of consumers.
Deciding who will pay the bills in the event of a catastrophe is no small task. Everyone wants to work with a company that they can trust to have their back when they call. We decided to put most of the weight on customer-service ratings. Any company can trumpet cheap prices and discounts, but whether or not they'll be willing to uphold their end of the deal when push comes to shove is what really counts.
Did you know?
Your vehicle's location has a big impact your car insurance premiums. Even if you're moving in the same city, you might see a change in your rate. That's why moving is such a good time to compare car insurance quotes — from at least three providers if you can. Switching car insurance providers can often save you hundreds of dollars a year in some cases.