What You Need to Know About Home Insurance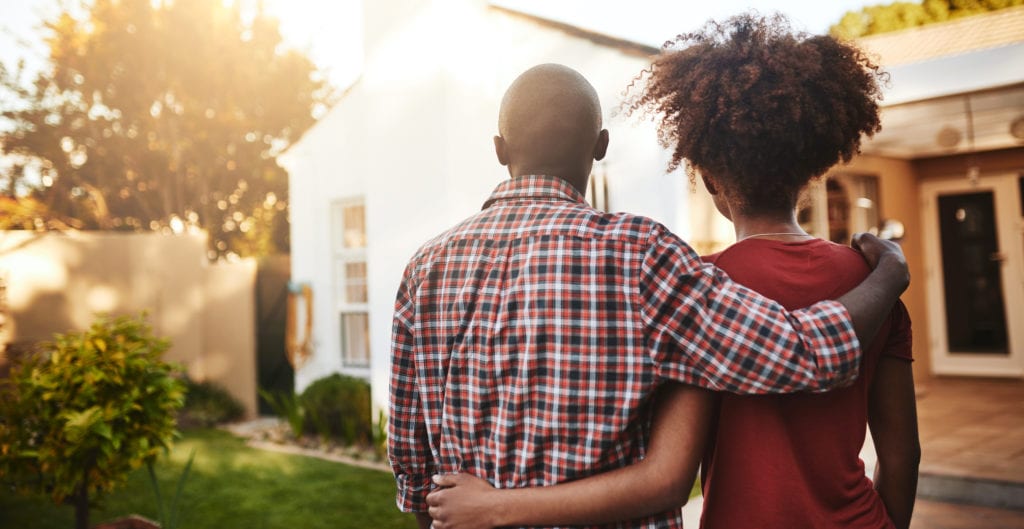 What is home insurance?
Home insurance covers losses and damage to private residences, whether the damage comes in the form of environmental incidents like hail and fire or human causes like vandalism and burglary.
Most insurance will cover four types of claims: interior damage, exterior damage, loss or damage to personal belongings, and personal injury. You'll pay a premium throughout the year, but the insurance company takes care of a portion of the costs when you need to file a claim. The remaining portion that you'll have to pay to repair damage or loss is your deductible, and this amount is dependent on the type of insurance plan you have.
Most new homeowners will likely have insurance on their list of requirements because it's usually required before you can obtain a mortgage. Your policy shows the lender that you have less risk of defaulting on your loan because the insurance company can help pay for expensive damages.
What does a home insurance policy cover?
According to the latest aggregate data, the average home insurance cost is $1,383 for a policy with $250,000 in dwelling coverage (coverage for your home's structure, not the land its on or contents inside it).
Insurance companies offer a choice of the deductible amount, and most people choose a $500 or $1,000 deductible, although higher deductibles are often available.
"Very often brokers will try to sell you a $500 or $1,000 deductible," says Aaron Ross, the president of public adjusting company Royal Adjuster. "That's really silly, because if you have $2,000 of damage in your home, you're likely going to fix it yourself. It's much better to take a $5,000 deductible, which is what I have and many people have. That way your premium stays lower because you have a much higher deductible."
That said, you shouldn't choose a deductible higher than you can afford to pay out of pocket if you need to file a claim because you have to pay that amount before your insurance company steps in to pay the rest.
Standard house insurance policies cover a variety of dwelling damage such as:
Explosion
Fire
Hail
Smoke
Snow and ice
Theft
Vandalism
Water damage
Other types of coverage
In addition to dwelling damage, most policies will also include coverage for a few other things:
Additional structure damage (damage to a shed, garage or other owned structure outside of the home)
Lost, stolen or damaged personal property
Loss-of-use (coverage for a hotel and some living expenses if your home is being repaired from damage)
Personal liability coverage (the bills required if you're liable for personal or property damage to someone else)
Medical payments if someone is injured on your property.
Depending on your policy, you'll be covered based on the actual cash value of any damage (including depreciation), the replacement cost (not including depreciation), or the guaranteed replacement cost (covers exactly what you need for replacement or fixing damage regardless of whether it's beyond your policy limit).
The amount of coverage you get in your insurance policy will vary depending on what you choose and any requirements from your lender.
Most policies have $100,000 of liability coverage. Additional living expenses are usually up to 20% of the insurance amount of your house, and policies generally cover 50-70% of the insurance coverage for your belongings. Some expensive items such as jewelry and art might need extra coverage to cover their full value. Although these are the standards, you can usually arrange to get more coverage in exchange for a higher premium. All of these things will influence your home insurance cost.
Should you bundle home and auto insurance?
Bundling home and auto insurance has its pros and cons. Most companies offer bundle discounts for combining home and auto insurance. Usually, you'll save between 5% and 25% on your plans by choosing to stick with one company for both types of insurance.
That said, this also means that you might be getting a home or auto insurance policy from a company that doesn't really specialize in that kind of insurance.
"Home and car insurance are completely separate animals," Ross told us. "Unless you have two great policies, you want to take the time to make sure that your home insurance is being taken care of by a good company even if you have to pay a little extra."
That's not to say that there aren't great home and auto bundles out there, but it's worth doing a little extra background research before you get too caught up in the savings.
What doesn't home insurance cover?
Most natural disasters aren't covered by standard home insurance policies. The usual list of instances that aren't covered includes the following:
Earthquakes
Flooding
Intentional loss
Mold and fungus
Mudslides
Nuclear hazard
Sinkholes
Some pest damage
War
Before you choose your policy, read through the covered events in your plan so you can understand if you're minimizing the most risk. For instance, many policies will cover water damage from leaking pipes or overflows, but they won't cover full flooding. Many policies will also not cover specific natural disasters like earthquakes and hurricanes. If you live in an area where these situations are likely, you may need to add on specific insurance for that damage or seek a more comprehensive policy.
What are the different types of home insurance policies?
Some policies cover "named perils," meaning you're protected from certain disasters explicitly listed in the policy. Other, more robust policies cover your home on an "open-peril" basis. That means you're protected from all incidents and disasters except those explicitly excluded from your policy.
Here are the different types of standard insurance forms and the perils they cover, according to the Insurance Information Institute.
Policy Type
Covered Perils
HO-1
A limited coverage policy that only protects from the following 10 named perils:

Fire or lightning
Windstorm or hail
Explosion
Riot or civil commotion
Damage caused by aircraft
Damage caused by vehicles
Smoke
Vandalism
Theft
Volcanic eruption

Note: According to the International Risk Management Institute, HO-1 has been discontinued in almost all states because of its limited coverage. This type of policy does not include protection of personal property.

HO-2
A basic insurance policy that pays for repairs for damage caused by the following 16 named perils:

Fire or lightning
Windstorm or hail
Explosion
Riot or civil commotion
Damage caused by aircrafts
Damage caused by vehicles
Smoke
Vandalism
Theft
Volcanic eruption
Falling object
Weight of ice, snow, or sleet
Water damage caused by steam, heating, AC, sprinklers, or an appliance
Sudden and accidental tearing apart, cracking, burning, or bulging (of a hot water heating system, AC, or sprinkler system)
Freezing of plumbing, AC, sprinkler system, or appliance
Damage caused by short-circuiting

Note: HO-2 policies usually include personal property and personal liability coverage.

HO-3
The most popular policy due to its broad coverage options. It covers the policyholder on an open-peril basis, protecting the structure from all disasters except those specifically excluded from the policy.
However, HO-3 policies cover personal belongings on a named-peril basis.
Note: HO-3 policies also include personal property and personal liability coverage.
HO-4
Known as "renters insurance," this policy covers personal property in a rented apartment or home. HO-4 insures all of the tenant's personal belongings, as well as anything the tenant installs in the property (i.e. appliances or cabinets).
HO-4 protects renters from the 16 named perils listed in HO-2.
Note: Ask your insurance agent if your HO-4 policy includes liability insurance, as many do not. Renters can (and should) add liability coverage to the policy at an extra cost.
HO-5
Known as a comprehensive coverage policy, HO-5 covers both your home and your personal property on an open-peril basis. This means the structure of your home and your belongings are protected from all perils unless they are explicitly excluded from your policy.
Note: HO-5 policies also include personal liability coverage.
HO-6
This policy insures condo owners. HO-6 is often known as "walls-in" insurance, as it covers the inside of the unit and the policyholder's personal belongings from the 16 named perils listed in HO-2. The condo association's policy typically covers common areas and the exterior of the structure.
Note: Standard HO-6 policies also include personal liability coverage.
HO-7
An HO-7 policy insures mobile or manufactured homes (i.e. trailers, single- and double-wide mobile homes, RVs). It covers the structure of the home on an open-peril basis, but protects the personal belongings inside the home from the 16 perils named in HO-2.
Note: HO-7 policies also include personal liability coverage.
HO-8
This policy is designed to protect older homes from the 10 named perils listed in HO-1. It's a modified form of the bare-bones policy, best used for homes that are 40+ years old, are architecturally significant, or are registered landmarks — a good example: Victorian homes.
HO-8 is reserved for homes where the cost of repairing damages exceeds the value of the home. Because of this, policyholders are paid actual cash value should damage occur (meaning the payout is much less than the cost of repair).
The lower payout brings down the cost of the HO-8 premium, making it attractive to policyholders who cannot afford more robust coverage. Although the lower cost may entice homeowners, you should think twice before choosing an actual cash value policy.
Note: HO-8 policies also include personal liability coverage.
Note: Texas policies are similar, but not identical to the standard insurance forms listed above.
The bottom line
Face it. Home insurance is something you buy and never ever want to use. Any amount you pay for such a product is going to seem like a burden you don't want — until you want it.
Learn as much as you can, and get the best deal. That way you can live out the tried and true mantra: Hope for the best, prepare for the worst. Now that you know what home insurance is be sure to do your research on which companies provide the best home insurance.
Home insurance FAQs
Home insurance costs vary depending on your location, property value, coverage needs, and more. Because the national average is around $1,400, you can expect an annual premium of around $600 to $3,000 depending on which add-on coverage options you choose, discounts you are eligible for, and where you live.

You do not need home insurance on a new build until it is complete, though you may want to get insurance if you're completing the build by yourself. The insurance would then protect you from injury and stolen materials.

Allstate is known for offering some of the cheapest home insurance plans without skimping on value and customer service. With Allstate, you can enjoy additional discounts as well if you're a new user or if you're bundling your insurance with another policy. However, you should get quotes from several companies because some providers might offer discounts or deals for your location that another doesn't.