What to Do When Movers Lose or Break Your Stuff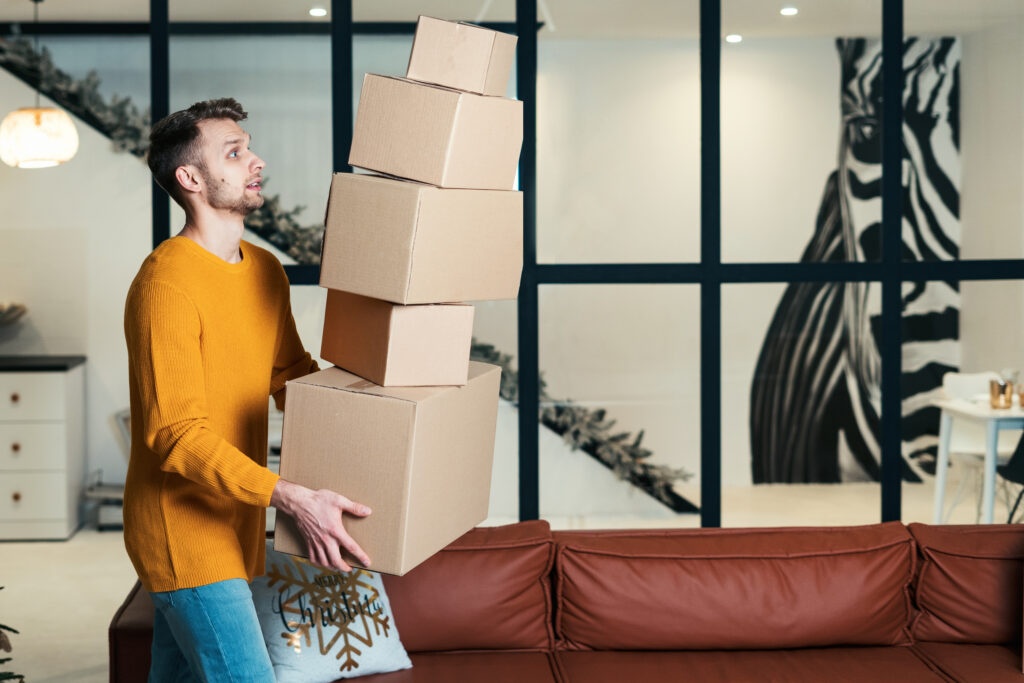 Moving to a new home always comes with stress. A 2020 survey conducted by OnePoll for North American Van Lines said that moving was more stressful than getting a divorce, starting a new job, or having kids. And when your favorite piece of glassware is shattered during the moving process or your expensive electronics arrive broken? That only adds to the stress. 
There are no guarantees that your personal belongings won't get damaged or destroyed during your move, even if you've hired a professional moving company. Fortunately, there are steps you can take to boost the odds that movers will reimburse you or replace your items if your possessions are damaged or lost during your move. The key? It comes down to documenting the condition of your items before and after your move and filing an official movers damage claim. 
How to file a movers' damage claim, step by step: 
Before the move: 
Start by documenting all of your belongings in a centralized place. Make a few copies of this list — one for yourself and one for your movers. This will help you track which items were lost or didn't make it to your new location.
Step 2: Take photos of your belongings. 
Make an album with photos of your valuables to go along with your home inventory list. Stamp these photos with the date and time. This will help you prove damages during the moving claims process if your items are nicked, scratched, or shattered during the move.
If you do file a complaint with your moving company, the claims adjuster handling this will want to see the condition of your damaged items before the move. Your case will be weaker without this photographic evidence.
The basic coverage moving companies are required to provide by law won't get you very far if you're looking to protect your stuff. Make sure to purchase added coverage, or take out a separate moving insurance policy. This will add to your moving bill but will pay off if your items are damaged or destroyed.
The most comprehensive type of insurance, and most expensive, is full-value protection. Under this coverage, your movers will either reimburse you for the full current value of your items, repair your damaged items so that they are restored to their previous conditions, or replace your damaged or lost items with new versions. If you're moving more expensive items, it might make sense to pay extra for full-value insurance. That's the best way to ensure that you are reimbursed fairly if these items are damaged or lost. 
If you didn't purchase full-value insurance, your moving company might reimburse you at a lower dollar amount. If you only purchased what is known as released-value insurance, for instance, your movers will set the value of your items at 60 cents a pound. If your flat-screen TV is destroyed during the move, then your movers will only reimburse you 60 cents for each pound that TV weighs.
After the move
Step 4: Look over your bill of lading with a fine-toothed comb.
On moving day, when the work is done, your movers should provide you with an itemized list detailing the items they moved and the condition in which they arrived. This is known as the bill of lading. Look this list over carefully. If you notice that the moving company scratched furniture or an item is missing, note these problems on the list. This will provide additional evidence should you need to file a claim with your movers. If you notice an item that's been lost during the move, note that, too.
If you fail to note damages on this paperwork, this doesn't mean that you can't still file a claim. But documenting your concerns on the bill of lading will boost the strength of any claim you file.  
Step 5: Start the process right away.
The faster you file, the sooner you'll get to a resolution. According to the Federal Motor Carrier Safety Administration, you have nine months from the date of your move to file a claim. And file your claim yourself. Don't rely on the movers to file your claim for you. 
Step 6: File a written claim with your moving company.
The first step is to contact your moving company and ask for the official paperwork to file a claim. All movers will have such paperwork and will have an official process for handling complaints.
List your damaged items on your movers' paperwork. Make sure to include damage done to your new home, too. If movers scratched your kitchen walls or put divots on your bedroom floor, list this, too. The moving company is responsible for damage done to your home.
Step 7: Take photos of the damage.
Again, photos are your friend. Take plenty of photos of your damaged items and include them in your complaint. Include any photos you took of these items before the move. This is a key part of documenting the damage that was done to your items or home.
Be aware that movers usually aren't liable for damage to items inside boxes that you packed yourself. If the plates inside a box you've packed arrive at your new home in pieces? You won't get reimbursed if you packed that box yourself before the move.
Step 8: Await a reimbursement offer.
Once you fill out that paperwork and send it in, the claims process officially starts. Your movers will usually assign a claims adjustor to investigate your complaint. You can expect to receive your reimbursement offer from the moving company no more than a week after you file your complaint.
If you're happy with your moving company's offer, accept it. If you're not, tell your movers. They might counteroffer. If they don't, and you're not satisfied, you can file a civil lawsuit to recover your damages. This can be a long and costly process.
Note: Movers who handle an interstate move — a move from one state to another — must participate in an arbitration program. Under this program, if you and your moving company can't reach an agreement over reimbursement or replacement of damaged items, your claim will go before a neutral arbitrator. That arbitrator's decision will then be final. This is often a less expensive way to resolve a disputed claim.
If you are unsatisfied with your movers' resolution offer, you can also file complaints with the Better Business Bureau, U.S. Department of Transportation, and American Moving and Storage Association.
How long can movers take to deliver your items? 
You and your moving company will come to an agreement on when movers will pick up your items and when they'll deliver them. According to the FMCSA, your movers might use the term "delivery spread" to set the timeline in which you can expect your items to be delivered to your destination.
It's important to list actual dates in your agreement. Don't simply state that you want your items delivered "as soon as possible." If your mover doesn't pick up your items or deliver them on the dates specified, you can file a delay-of-shipment claim. According to the FMCSA, you'll have to prove that the delay resulted in expenses that you had to cover.
How to avoid moving fraud and moving company theft:  
Moving is stressful enough. Adding moving fraud to the mix will only send your stress levels soaring.
These scams vary. A moving company might quote you one price for your move but then increase that fee once it arrives at your new home. The company might refuse to release your items until you pay the new fee.
Maybe the movers load your goods and drive away, only for you to never see them again.
The best way to protect yourself from these scams? Do your research. Check with the Better Business Bureau before hiring a moving company. Look for online complaints about movers stealing or damaging items. You might also ask your neighbors, friends, and family members for recommendations if they recently completed a move.
It's important, too, to get estimates from at least three moving companies. Describe your move to these companies and ask for an estimate of what they'd charge. If one company charges a suspiciously low amount compared to the others, be wary: That might be the sign of a shady company.
Be wary, too, when a moving company requests a large deposit before completing your move. You shouldn't have to put up more than 20% of the move's cost as an upfront deposit. 
The bottom line
You want your move to proceed as smoothly as possible. The best way to ensure this is to document your items before and after your move. This way, if movers do damage your furniture, electronics, or kitchenware, you'll have the evidence you'll need to undo these mistakes.
Frequently asked questions
Q:

What if a moving company breaks something?

A:

If your movers break an item, you can file a complaint with your moving company. Your movers will reimburse you or replace the item, depending on the insurance you took out from the moving company.

Q:

What do I do if movers lost my stuff?

A:

If you discover lost or stolen items, contact the moving company immediately to file a claim. According to the FMCSA, you have nine months to file a claim, but don't wait. Also, make sure you have documented evidence that you had the lost item, to begin with. Show the moving company photos or lists with the items on it.

Q:

How do you start the moving claims process?

A:

Call your moving company as soon as you notice damage to your items or home. Make sure, too, to list this damage on the inventory of moved items your moving company provides.

Q:

Do homeowners cover moving damage?

A:

Homeowners are not responsible for moving damage that they can prove was caused by their moving company. Homeowners whose furniture, electronics, or other items are damaged by movers should file a claim with their moving company to start the reimbursement process.