Reebok promo codes and deals
Save some money on your move with these Reebok promo codes. We update our deals every day, so get your favorites before they disappear. Keep in mind that retailers may occasionally alter their offers and add exceptions and exclusions.
How to redeem your Reebok discount
Select the products you want, view your shopping basket in the far right-hand corner of the page, and go to the checkout.
Type in your delivery address and shipping method.
Apply your valid Reebok coupon code.
Fill in your payment details.
Check through your order to confirm if your details are accurate.
Place your order.
Reebok customer support
Call Reebok's customer service department on (866)870-1743 from Monday to Friday between 8:00 a.m. and 8:00 p.m. EST. You may also call them on weekends from 11:00 a.m. to 7:00 p.m. These calls are free from a landline.
Alternatively, you may speak to one of their live client care agents by clicking on the chat box on their website. Or reach out with a DM via their Twitter handle @REEBOKUSHELP.
Reebok delivery options
You'll receive confirmation of your estimated shipping date via email once you've placed your order. Delivery dates depend on:
The area you've chosen.
Varying shipping practices for different carriers.
Your product type.
Note that a single order may be delivered via several packages. Reebok does not ship internationally, and delivers via FedEx and the USPS. Also, note that Reebok will only ship to P.O. Boxes via the USPS. Deliveries for Reebok deals take place on weekdays only. You can track your order status by filling in Reebok's order status online form.
Reebok return policy
You can expect the following return policy for Reebok deals:
Returns must be conducted within 30 days, and they'll refund you fully.
You may not request an exchange for or return a product that is ticked off as "final sale."
Personal items and face masks are non-returnable.
You may return an item bought via Reebok online to a Reebok store, provided you have not worn the item and the tags are intact.
Shoes need to be returned in their original package or box.
Reebok trade-in policy
There is no trade-in policy for Reebok.
Reebok price matching
Reebok does not presently offer any price matching.
How it works
We have discounts and coupon codes from top brands across a number of categories. If you're searching for a Wayfair coupon, look under "furniture" or "home improvement and decor." To get your hands on an Amazon coupon, look under "top retailers."
Find deals for whatever you need and explore offers from popular retailers like Home Depot, Kohl's, Walmart, Dollar General, and Nordstrom. And get insider information on sales, free shipping, BOGO deals, and more!
How do I get a coupon code?
Once you find the offer you want, simply click "get deal" on the bottom right corner. The offer will be a promo code that you can manually copy, or that automatically saves to your pasteboard. Simply apply your deal at checkout!
Do coupons and promo codes expire?
We show you the latest offers from your favorite brands. But once you access your offer, don't dally! Some deals don't last forever, so check the top right corner of the offer and make a note of the expiration date.
But if your deal does expire, have no fear! Our system updates coupons daily, so you can find the latest discounts on the things you want and need.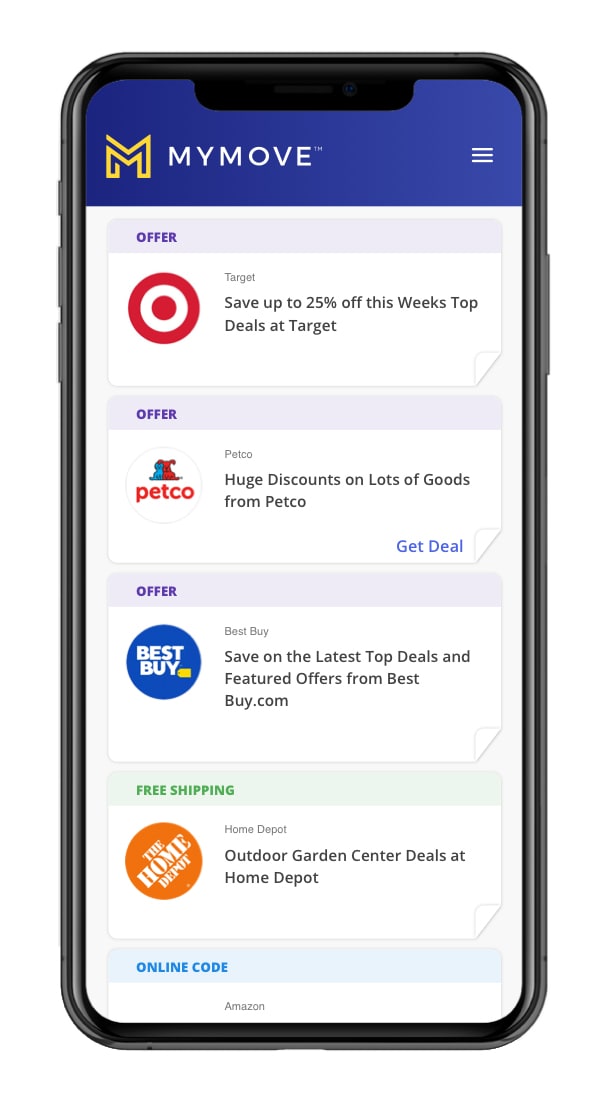 Learn money-saving tips and tricks