The Best Pet Beds and Accessories According to the MYMOVE Pets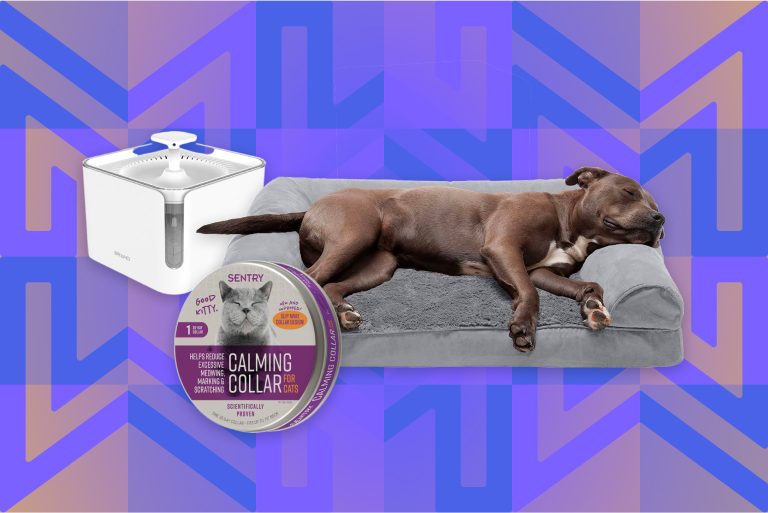 The products featured here are independently selected based on thorough research from our editorial team. If you buy something through links on our site, we may receive a commission.
There's a reason they call it a "cat nap." Cats sleep an astonishing 15 hours a day, while dogs snooze for a comparatively light 12 hours. With all that time spent in dreamland, we think it's worth finding a bed that they'll actually use. To wade through all the pet products out there, we thought it was only fair to let our cats and dogs decide for themselves. Here are the six things they can't get enough of.
---
Our favorite pet beds and accessories
*Prices updated 11/03/22.
Best cat bed: Best Friends by Sheri Donut Bed
Features
Available in 8 colors
Raised rim for head and neck support
Entire bed is safe in washer and dryer
Best for pets up to 25 lbs
Most cat owners know the feeling of shelling out for a fancy cat bed only to have them curl up in the box it came in instead. With a raised rim for a comfortable headrest, this donut bed gives you good odds that they'll actually use it. Best of all, the entire bed is safe to to use in your washer and dryer.
Best bed for larger dogs: Furhaven Pet Bed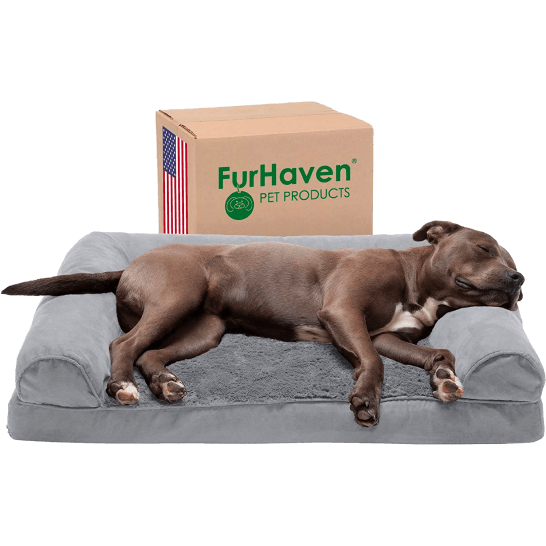 Features
Available in four sizes
Machine washable cover
Suitable for dogs up to 125 lbs
5-inch padding for extra joint support
With beds designed for dogs all the way up to 120 pounds, Furhaven's line of sofa-style dog beds is delightfully plush. Its orthopedic foam base provides excellent joint support for bigger dogs, and stays cooler than other fillers. Customer reviews also rave about the bed's ability to keep its form over time, even for big dogs like Great Danes.
Best bed for smaller dogs: Frisco Eyelash Bolster Bed
Features
Available in three colors and four sizes
Donut design with raised rim
Entire bed is safe for washer and dryer
Plush faux fur material
Designed for small and medium-sized dogs, the Frisco Eyelash bed is perfect for the pup who likes to cuddle up. It has a circular donut rim for extra head and neck support, a faux fur exterior, and anti-slip padding on the bottom for all the burrow-inclined dogs out there. Fair warning: your dog might love this bed so much they stop sleeping with you.
Best stress reducer for cats: Sentry Calming Collar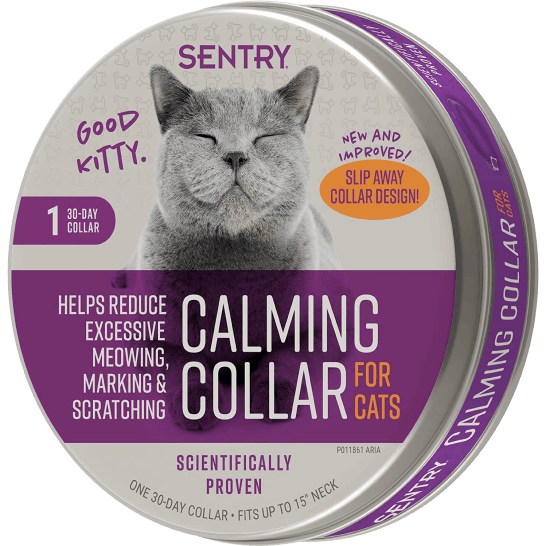 Features
Releases a pheromone through collar
Alleviates stress due to things like thunderstorms and vet trips
Works for up to 30 days
Breakaway buckle for extra safety
If your cat gets stressed out by things like thunderstorms, vet visits, or new people or pets in the home, a calming collar can be an effective solution. It releases a synthetic rabbit pheromone that mimics those used by mother cats to soothe kittens, which can help with behaviors like excessive meowing and scratching. There's no guarantee that it will alleviate every cat's anxiety, but with nearly half of reviewers giving it a 5-star rating, the Sentry Calming Collar has proven effective for many people.
Best cat hideaway: HDP Pop Open Collapsible Play Cube
Features
Flexible pop-up frame
Available in three colors
Can be combined with additional cubes
15 x 15 x 15 inch cube
If your cat likes some alone time — if it's a cat, in other words — a cat cube is the perfect way to give them the privacy they require. It sets up in a few seconds, comes in three different colors, and costs under $15. You can even connect multiple cubes together for a full-on kitty playpen.
Best Cat Water Bowl: Wonder Creature Water Fountain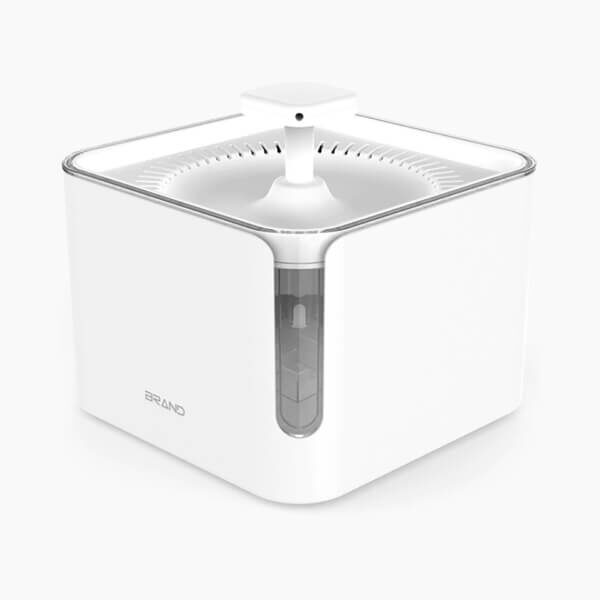 Features
Uses replaceable filter to clean the water and remove hair and food
Holds three liters of water
Ultra quiet pump
Plugs into wall outlet
Hydration is essential for the long-term health of your cat, and one way to ensure that they always have access to clean water is by investing in a water fountain. Customers love how easy the Wonder Creature water fountain is to clean, how quiet the pump is, and the transparent window that helps you see how much water is left in the fountain.