Winter Home Maintenance Checklist: How to Prepare Your New Home Before Temperatures Drop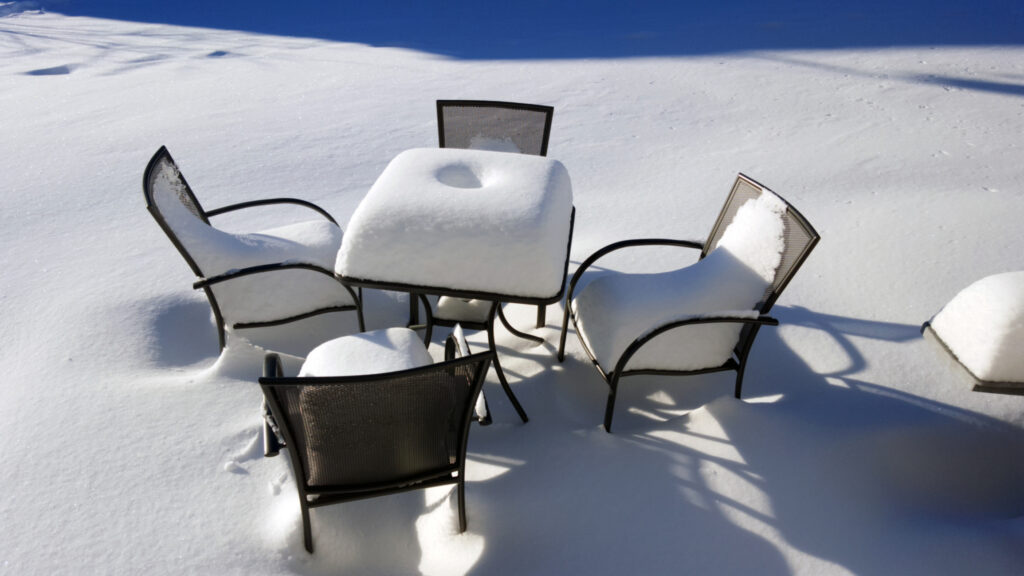 Winter is coming, which means it's time to make a winter checklist for your home. Whether you live on the coast or in an area that gets blanketed in white for months of the year, it's time for winter prep. Sure, your winter home maintenance checklist will look a little different depending on whether you're braving temperatures of 10 below or just unpacking a few light sweaters. But even if you're not facing ice and snow, the changing seasons are a great reminder to stay on top of the to-dos for your home or apartment.
We've put together this wintering your home checklist to help you get ready before temperatures drop. Find out how to prepare for winter so you can tackle these tasks pronto.
When should I start winterizing my house?
It's important to start preparing for winter before winter actually arrives. Starting the winterization process on your home ideally happens in early to mid-fall. However, if you live in an area of the country that gets cold faster and earlier, you should start this process even earlier. You'll want to get ahead of the cold weather, so once you feel the temperatures start to drop, it's time to start tackling your winter checklist.
18 winter prep to-dos to add to your home maintenance checklist
1. Check the heating system
How does your home stay warm? Whether you have a high-tech HVAC system or an old-school furnace, give it some love. Change out the air filter and test the igniter switch. If it's been a while since a professional has serviced your system, there's no time like the present.
2. Clear gutters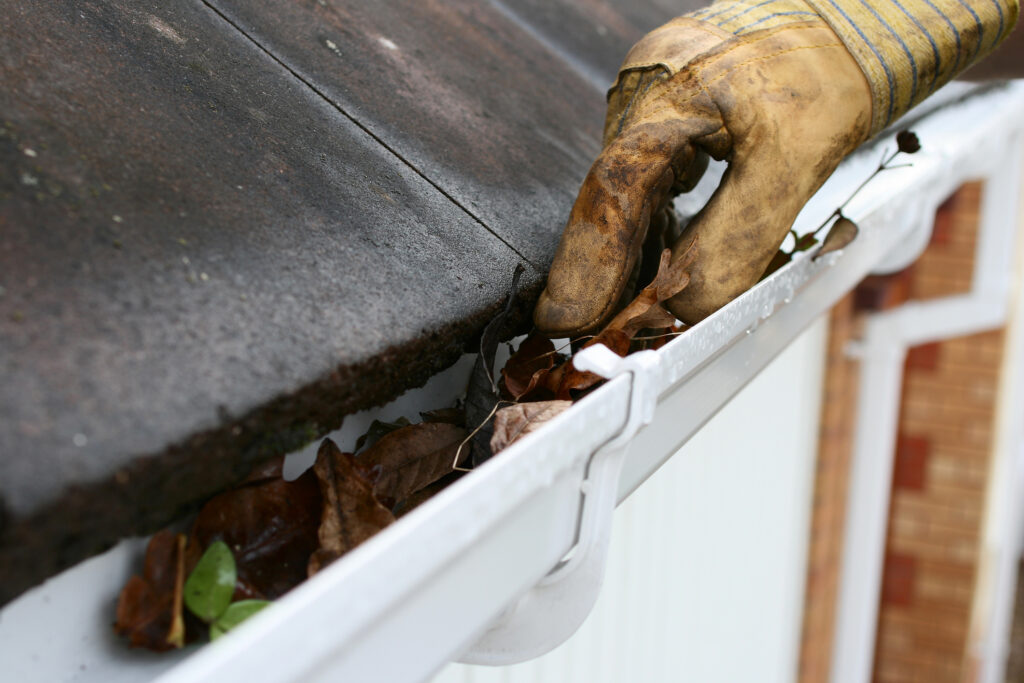 Cleaning your gutters is never fun, but it's also never more important than before the winter months. On a stable ladder, clear out twigs, leaves and other debris. Then flush the gutter with a hose and watch as the water comes out of the downspout. A slow drain could be indicative of a clog. If you notice anything off, detach your downspout to clear it before winter comes.
3. Seal windows and doors
The hotter weather of the summer months can cause the seals around your windows to crack. You might not notice – or even mind – when the weather outside is temperate, but leaks and cracks can leave you facing a chilly home and higher heating bill during winter. As part of your winter home maintenance, feel around your home for any drafts. Recaulk or install weather stripping as needed to keep your home toasty during the months ahead.
4. Switch ceiling fans
The simple flip of a switch can make your home more comfortable this winter. If you have ceiling fans, change their direction to clockwise. This pushes the warmer air that gathers near your ceiling down into the room. This simple swap is key in rooms where you run your fans even in the winter, e.g., if you use your fan for white noise to help you sleep.
5. Check batteries
During the cooler months, you'll likely be running your heater and keeping your windows closed. This keeps your home warmer, but it also poses a danger. Any carbon monoxide leak can quickly become fatal. Before winter sets in, change out the batteries in your carbon monoxide and smoke detectors. It's easy to get into the habit of making sure these key devices have fresh batteries by doing it every time you change the clocks for daylight saving time.
6. Trim trees
Winter can mean storms. Whether it brings wind, rain or snow, you don't want to be contending with any falling tree limbs. This fall, trim the trees around your house. Make sure no limbs are overhanging your roof or skimming your windows. While you're at it, scan your property for any limbs that could pose a hazard if they become overladen with the weight of snow.
7. Prep pipes
A frozen pipe is a unique brand of terrible. Insulate your pipes to protect yourself against a water shortage or, worse yet, a major flood. Not only will this help keep them from freezing, it makes your home's hot water system more efficient, saving you serious bucks throughout the year.
And, if you're leaving town this winter, keep your thermostat at 55 degrees F or above. That way, the radiant heat from your house can keep water moving through your pipes.
8. Protect patio furniture
You'll likely be using your patio less during the chilly season ahead, so why leave all of your patio furniture out and exposed to the elements? No matter your climate, your winter checklist should include putting some protections in place for your outdoor spaces. Cover patio furniture or move it inside. Alternately, if you have removable cushions, you can leave the sturdier bases of furniture outside but move the cushions that would be more affected by the elements into storage.
9. Clean the fireplace
If you have a fireplace that you use during the winter – whether for heat or just for the aesthetic – this is the time to have it cleaned. This is a must; the buildup in your fireplace is flammable and can pose a serious hazard.
10. Disconnect hoses
Disconnect hoses from their spigots, so they don't freeze in place. While you're at it, bring any outside hoses inside the house or garage to store them away for the winter.
11. Prep a storm survival kit
This is especially important if you live somewhere that gets harsh winter weather. Put together a storm survival kit in case of emergency that includes things like bottled water, first aid supplies, batteries, flashlights, and nonperishable food.
12. Aerate the lawn
If you want a beautiful green lawn in the spring, you have to protect it during the cold winter months. Aerate your lawn now and make sure to use a winterizing soil so that it will stay safe when the temperatures drop. Come spring, you'll be in good shape.
13. Prep lawn equipment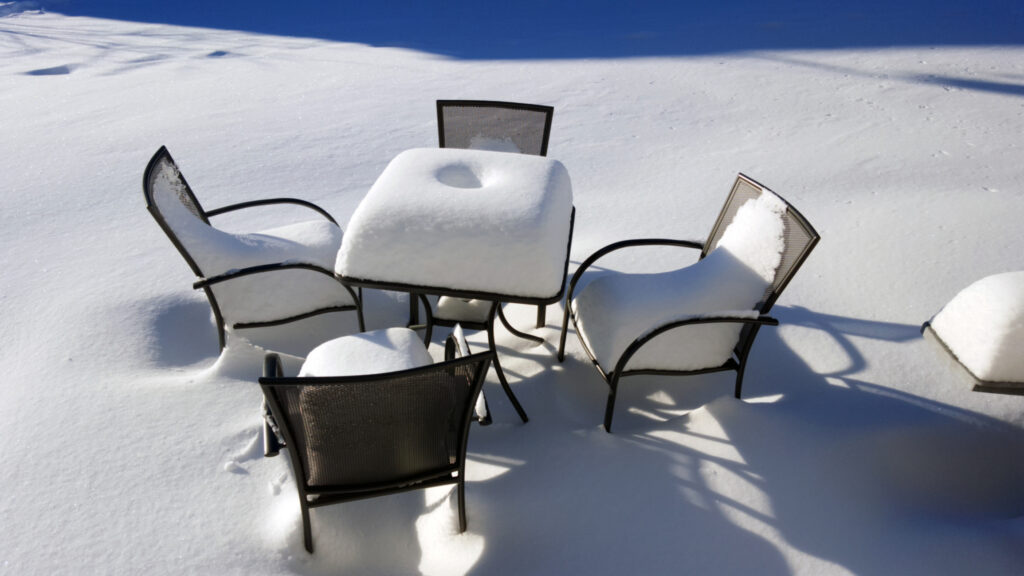 It's just as important to get your lawn equipment ready for the winter. Make sure to empty all the gas out of your gas-powered equipment before storing it for the winter, because the gas will go bad!
14. Check the roof
This varies based on where you live, but you want to check your roof for any weak spots or leaks and also clear it off. If the roof has any holes or weak spots, when snow piles up in the winter, it can lead to disaster. If you have a flat roof, you'll also want to be sure it's clear of any debris before winter comes.
15. Check outdoor lights
Walk the perimeter of your home and check all your outdoor lighting to be sure it works. Not only do you not want to have to mess with this after the temperature drops, but proper lighting ensures safety. If you don't have outdoor lighting already, now's the time to get some.
16. Prep winter tools
While you're putting away all your warm-weather things, make sure to put your cold-weather things in a place that you can easily access when you need them. Pull your shovels out and make sure your snowblower works and is accessible.
17. Check hot water heater
Now's the time to flush out your hot water heater to remove any sediment. You'll also want to check it over to make sure it's working properly. No one wants to have to deal with ice-cold water in winter!
18. Consider storm doors and windows
While you can always seal your doors and windows, there's also the option of installing storm doors and windows for a little extra protection from the cold. This might be a good option for your winter checklist if you live somewhere that gets very cold.
The bottom line
No matter your climate, getting your home or apartment ready for the colder months can help you shrink your energy bill, be more comfortable indoors and rest easy knowing your space is in top shape. Start tackling your winter checklist today so you can relax when the temperatures drop.
Frequently asked questions
Q:
What should you do to your house before winter?
A:
Follow our provided winter home tips to make sure you're properly preparing your house for winter. Prep the exterior by cleaning and putting things away and check all your winter home items (hot water heater, snow blower, etc.) to make sure they work.
Q:
How do I prepare my windows for winter?
A:
There are a couple of options here. You can either seal your windows for winter with weather stripping, or you can opt to install storm windows, which will provide a little more protection from the cold.
Q:
Should you paint in the winter?
A:
Painting in the winter probably isn't the best idea. It's cold, the days are short, and the weather is most likely damp. If you want to paint inside your house, though, winter is a fine time to do so.