Why You Can Only Get a Few Internet Providers at Your New Address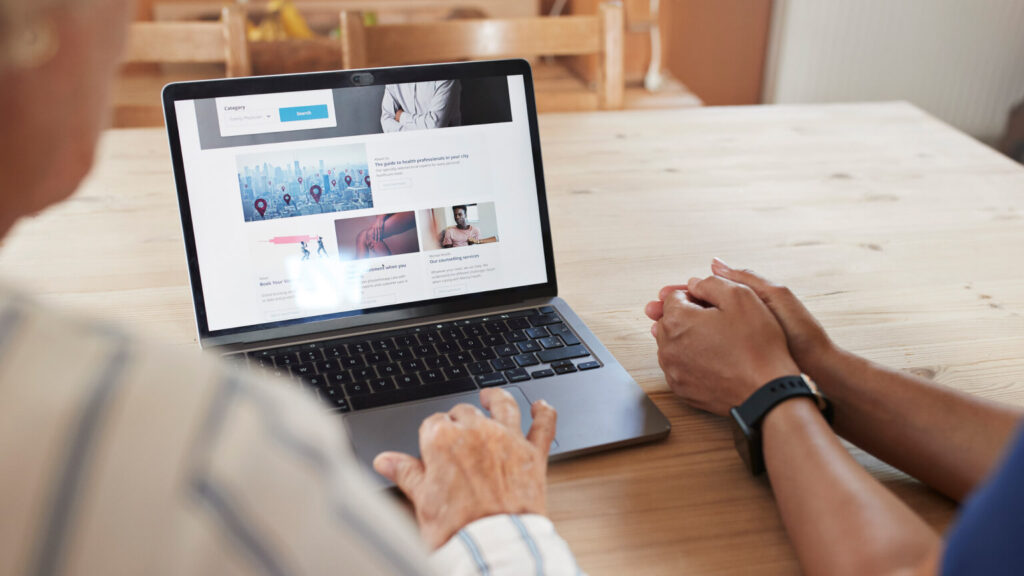 You expect a lot of things to change when you move, but your internet service provider (ISP) isn't always one of them — especially when you're just moving down the street. No matter how close your move is, when you change your address, you'll have to check to see what providers are available at your new home. On the bright side, you might actually have access to a better provider than you did before.
Why can I only get a few internet providers?
There are several reasons why you might only be able to get a few internet providers at your address:
Infrastructure is often decades old.
Smaller providers have merged or been bought out by nationwide providers.
Internet providers control the infrastructure, making it hard for new providers to compete.
This is a complex issue, and the answer to why you only have a few internet providers at your address involves decades of legislation, technological advances, and unintended consequences.
Infrastructure is often decades old
Many of the internet connections we use today have their origins in cable TV, and the Cable Communications Policy Act of 1984 set the table for how cable companies would provide access. This gave municipalities the power to enter into "franchise agreements" with the cable companies directly.
Because it costs a lot of money to run networks of cable lines across the country, this motivated cable companies to pay those high building costs knowing they would effectively have a monopoly in most areas. (It's highly unlikely that you have more than one cable provider like Spectrum or Xfinity at your address.) And part of these agreements was that the cable service would be available to everyone.
Fast forward to the 2000s when telephone companies like AT&T and Verizon began utilizing their networks to start providing fiber internet as another high-speed internet option. The FCC adopted a new rule that eliminated the requirement that new build-outs serve all residents in a municipality.
If you want a high-speed internet connection, it's almost always going to be cable or fiber, and many addresses have slipped through the cracks. Some houses were built after the initial cable infrastructure was created and some aren't reached by newer fiber lines. In some rare cases, houses in the middle of cities don't have any broadband access simply because they weren't wired for cable decades earlier.
Smaller providers have merged or been bought out
Another major part of this story is mergers and acquisitions. While the biggest ones get the most attention — Spectrum's 2016 acquisition comes to mind — the same thing has been playing out at every level of the internet landscape. In 2002, there were an estimated 7,000 ISPs in the U.S. Today, that number is around 3,000, but the vast majority of Americans are serviced by one of seven major providers. 
Internet providers control the infrastructure
If most people don't have much of a choice when it comes to internet, it should be fertile ground for competition, right? Unfortunately, because ISPs control their own infrastructure in the U.S., new companies are forced to start from scratch if they want to compete. Sometimes they do — Google Fiber started building its own network in 2012 — but few companies are equipped to make that kind of upfront investment.  
Why is there only one internet provider available in my area?
If you don't have a choice when it comes to internet at your address, you're not alone. 20% of the country only has one option for internet, and about half of them can only access DSL, which is usually slower than the FCC's definition of broadband: 25 Mbps download and 3 Mbps upload speed. (Satellite internet is available almost everywhere, but it's usually much slower, more expensive, and affected by weather and terrain.)
Most people who only have one internet provider available are located in rural areas, and the reasons for this are usually the same as the ones listed above: providers have little motivation to expand to a new area and compete with an existing provider, especially when there isn't a big population of potential customers.
Another reason you may only be able to get one internet provider is if you're part of the one-third of the country that lives in a multi-tenant building. Many times, an apartment complex or homeowner association will have an exclusive agreement with an ISP, which forces you to use their service if you want internet. Fortunately, the FCC recently adopted rules that ban this type of revenue sharing agreement. These are expected to go into effect at the end of 2022.
How to check what's available at your home
One simple way to check which internet providers you have access to is to put in your address on MYMOVE's internet plans page. You can also use the FCC's search tool, but it will only provide you with corporation's name — you'll have to do some more digging on the provider's website to find out specific plan info.
If you live in an apartment building or are part of a homeowners association, these results might show providers that aren't actually available at your address. That's because some buildings have exclusive agreements to offer service with specific internet providers. In these cases, it's a good idea to check with your property manager about what's offered.
Here's what to look for in an internet provider
Sometimes moving can be a good thing for your internet. You might have access to faster speeds, new customer promotions, or cheaper plans than you did at your old address. Here's what to look for when comparing your options:
Speeds: There are two components to internet speed: download speeds and upload speeds. The number you typically see is the download speed. It refers to the data coming into your home, and it's what you need for things like streaming and browsing the internet. Upload speeds are what you send out, and they're important for video meetings, online gaming, or uploading videos. Speed needs vary by household, but we recommend aiming for at least 100 Mbps download and 10 Mbps upload.
Deals: ISPs really like when you switch over to them, and they'll usually give you some incentives to make the move. Look out for streaming subscriptions, free equipment, and sometimes plain old cash.
Equipment: Internet prices are notoriously unreliable. Some of that is unavoidable — taxes and fees are part of every plan — but you can often get around equipment fees, either by buying a Wi-Fi router yourself, or looking for a provider that includes equipment at no extra cost.
Price hikes: Most of us have had the experience of having our internet bill suddenly skyrocket after our "promotion" expires. It's a good idea to search around for pricing in the second year before you commit to a contract.