10 Tips for Handling Stress During a Move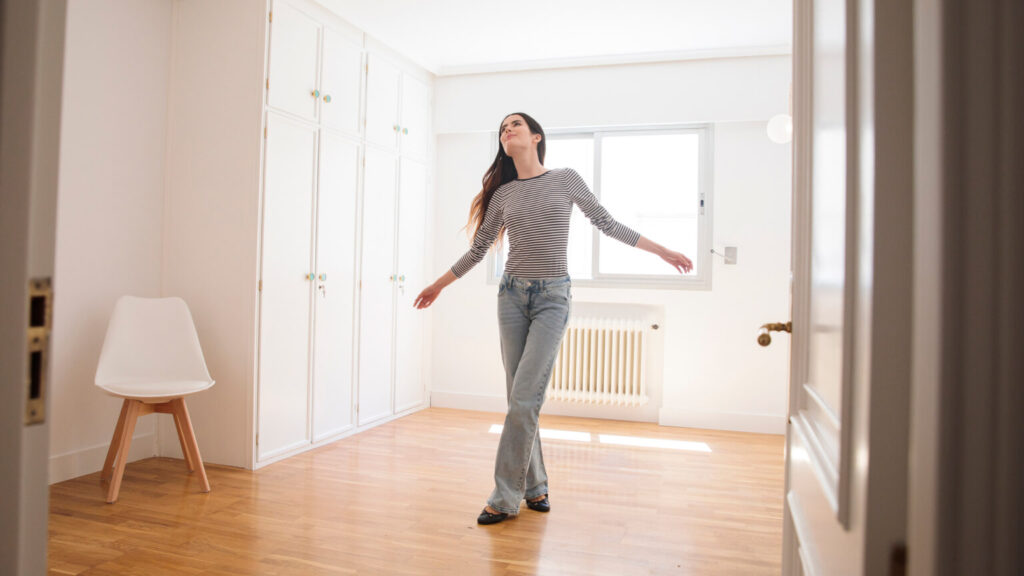 Moving is stressful. No matter how many times you do it, it's still a huge undertaking to get your life boxed up and loaded onto a truck. One survey even found that moving was more stressful than a breakup or switching careers. To help make the transition a little easier, try out some of these tips for reducing moving stress.
1. Start early
A lot of times, stress accumulates more when we put off the tasks we're stressed about. The earlier you can start on your moving to-dos, the more wiggle room you'll have for the unexpected tasks that will inevitably come up.
Start preparing as soon as you know you're going to move. Some good things to tackle early on include getting quotes from movers, packing up non-essential items like books and off-season clothes, submitting your change-of-address request with the USPS®, and shopping around for a new internet plan.
2. Break up tasks into manageable chunks
When you think about the undertaking ahead of you — moving your entire life — it probably seems pretty overwhelming. The more you can focus on smaller tasks, the more confidence you'll gain to tackle the move.
"Breaking tasks down helps us to see large tasks as more approachable and doable, and reduces our propensity to procrastinate or defer tasks, because we simply don't know where to begin," said Melissa Gratias, Ph.D., a workplace productivity coach and speaker.
A great way to keep yourself on track before and after your move is to write everything down that you need to do. These MYMOVE checklists are a good jumping off point:
3. Schedule your goodbyes
If you're moving to a new city or state, you're going to be devoting a lot of time to goodbyes during a period in which you don't have much time to spare. You can keep your final week from being a flurry of packing and meetups by spreading them out a bit. Start scheduling dinners and goodbye parties as soon as you know you're moving, and make sure you leave yourself plenty of time to fit in moving tasks.
4. Create a moving budget
It costs a lot to move. From rental trucks to boxes to security deposits, moving can drain your savings in a hurry. The best way to ensure that you're not stressing too much about how much you're spending is to create a moving budget and stick to it as closely as possible. You can also save money on your move by comparing quotes from several movers, selling belongings you don't want to bring with you, and asking friends and family for help.
5. Think about hiring professionals
If it fits into your budget, hiring professional movers is one of the quickest ways to alleviate the stress of a move. They can handle the packing, the driving, and the unloading, so that all you have to worry about is getting yourself there. That said, the added cost could create some extra stress, too, so it's important to weigh whether it fits into your moving budget.
| Distance | Professional movers* | Car shipment | Total |
| --- | --- | --- | --- |
| <25 miles | $465 | N/A | $465 |
| 100 miles | $2,059 | N/A | $2,059 |
| 500 miles | $2,538 | $631 | $3,169 |
| 1,000 miles | $3,512 | $1,099 | $4,611 |
| 3,000 miles | $5,404 | $2,373 | $7,777 |
*Average of quotes through MYMOVE for 2-bedroom apartment
6. Keep all your important documents in a safe place
Nothing will heighten your moving stress like a frantic search through all your boxes to find a misplaced document. As you're packing up, designate a box for all your essential documents like your passport, lease, birth certificate, and tax statements.
7. Pack a self-care box
It takes a lot of extra effort to keep up with your self-care routines in the chaos of moving, but doing so can go a long way in helping you manage your stress. To make sure your supplies don't get lost in the shuffle, pack a self-care moving box with things like exercise equipment, scented candles, and journals.
8. Designate a "sanctuary" space as you unpack
Chances are, your new place will be an obstacle course of boxes for a couple weeks. It's important to set aside a room (or corner of a room) that's untouched by the clutter — a place where you can unwind when the moving stress is taking its toll. Fill it with things that you find relaxing like a reading chair or scented candle.
9. Prioritize your sleep
Your sleep is probably going to be disrupted when you move — especially on the first night. Researchers at Brown University found that the quality of sleep is noticeably worse during the first night in a new environment, with areas of the brain remaining more active throughout the night and more likely to wake up because of noises.
Your body usually settles into its new sleep environment after a day or two, but it's a good idea to start working towards good sleep right away. You can do this by creating a positive sleep routine, using sleep gadgets and apps, or making sure you're sleeping on a mattress that works for you.
10. Go easy on yourself
Moving is one of the most stressful life events you can go through, and it's normal to be feeling overwhelmed. The more you can accept that stress is part of the process, the less urgent it will feel. Studies have found that simply talking about negative emotions with someone you trust can provide profound relief. If you feel like you need to talk to someone, reach out to a friend or family member, therapist, or crisis line.