8 Things I Learned From My Apartment Hunting Experience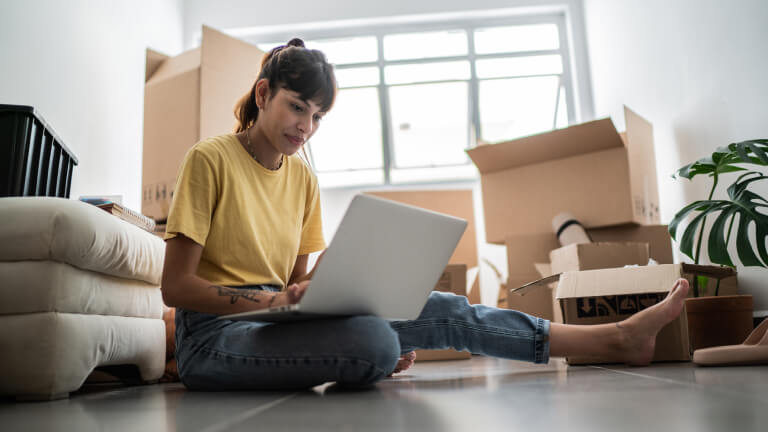 Let's cut to the chase: apartment hunting can be a big struggle, especially if you're on a strict timeline. Thankfully, I'm fortunate enough to be in a situation where I'm not on a particularly strict time limit to find an apartment, which means I've been able to be a bit picky with my search.
Over the past five months, I've toured around 12 different apartment complexes and picked up a handful of useful tips along the way. Hopefully, these eight things I've learned from my apartment hunt make your apartment-hunting experience a bit easier to navigate.
1. Write down your non-negotiables
Before you start your search, take the time to write down your non-negotiables. These are your apartment must-haves and things that you're not willing to compromise on. Your budget range, location, commute time, appliances, floor level, and desired community amenities are just a few items to think carefully about before looking at apartments.
But since it's nearly impossible to find 'the perfect apartment', I'd also recommend making note of anything that you're willing to compromise on. You'll almost always have to compromise somewhere, so take the time to seriously consider what you can and can't live with. Keeping your non-negotiables and compromises written down and ready to reference will also help you narrow in on which apartments are going to work best for you.
Here are a few of my personal apartment non-negotiables:
Must be within my budget range – no more than $1,200 per month
Must be at least 600 sqft in size
Balcony or patio space (willing to compromise)
No roommates (willing to compromise)
Must be on the top floor (willing to compromise)
No more than a 45-minute commute to work
No more than a 15-20 minute drive to a grocery store
Must be in an area where I feel safe
Dishwasher in apartment unit (willing to compromise)
Must have no prior history of mold or rodents in apartment units
2. Make the most of online search resources
When it comes to actually finding an apartment, Google Maps is a decent place to start. I'll just type in "apartments near me" and see what I can pick out from that search result. Once I've exhausted my Google Maps options, I'll move on to a regular Google search, typing "apartments in [town/city]." This will usually yield quite a few new results.
I would also highly recommend Apartments.com – it has incredibly specific filter options that can be helpful. It doesn't yield me as many results as I'd like, but it's still definitely worth checking out. And if you live in a large city area like New York City or Los Angeles, you could try your luck on Hot Pads, which is helpful for locating city apartments and rentals.
3. Don't completely trust the website
You know the classic "don't believe everything you read online" saying? Well, this applies to apartment websites as well. Your first interaction with a specific apartment complex is most likely through their website. So naturally, they want to make everything on their website seem as appealing as possible.
Words like 'modern' and 'luxurious' seem to be used to describe just about every apartment nowadays. But keep in mind that these words are subjective, meaning you and your landlord may have very different opinions about what a 'modern' apartment is.
My advice is to take everything you see on any apartment website with a grain of salt, and always go to see the apartment in person. A website might say that each unit comes with washer and dryer connections. But then when you show up for a tour, the leasing agent tells you that they had to remove all washer and dryer connections from their one-bedroom floor plans due to plumbing issues. And those nice pictures you saw online were from 15 years ago when the apartments were brand new. Don't be fooled – always go see for yourself.
4. Dig deep into online reviews
Apartment reviews are great for getting a little intel on an apartment complex before you decide to make an in-person visit. These reviews will also tell you the worst things that you can expect to experience if you decide to live there. Pay attention to reviews that mention similar experiences. For example, if several reviews mention rodents or mold issues, then there's a likelihood that a unit you rent there may already be occupied by a few critters and spreading mold.
Make sure to check reviews from multiple rental websites, and filter them by date, so you get the most up-to-date information. The more review sources you can look at the better, but I recommend looking at at least three different sources.
A few places I like to check for apartment reviews are:
5. Visit as many apartments as you can
During your apartment hunt, you'll want to visit as many different apartment complexes as you can. Once you've seen multiple apartments, you'll be able to compare the value between them. The 'value' being what features and amenities come with renting a particular unit.
I recommend visiting at least three different apartment complexes, but the more apartment complexes you can visit, the better off you'll be at playing the comparison game.
During one of my apartment visits, I fell in love with their unit's kitchen layout. Then, about a week later, I toured a different apartment that had a nearly identical kitchen layout with a gorgeous tiled backsplash. The best part? It was $200 cheaper than the first apartment I toured. However, this apartment was missing a few other features that I loved about the first place, such as a larger walk-in closet and a patio/balcony space. A bit of a tough call, but every apartment seems to come with a few downsides.
6. Tour apartments the right way
To get the most out of all your apartment tours, I recommend touring each apartment like you're a private investigator. Be nosy and open everything. Flip every switch, turn every knob, check every crack and crevice, and always make sure to ask any questions that you have to the leasing agent. This all may sound like overkill, but if you're going to potentially be living here (and spending money on it every month), you're going to want to know all the ins and outs of the place before you sign the lease.
If you're taken to see a showroom, tour it the same way you would a regular unit. Just ask more questions. Often times the showrooms will have new appliances, fancy fixtures, and hardwood floors. When in reality, the actual unit that you were looking at online has carpet and much older appliances.
Always ask the leasing agent if something you see in the showroom reflects what is in the actual unit, even if it's something silly like "why are all the power outlets upside down?" The units could have some weird wiring issues that you're going to want to know about. This tends to happen more than you think in older places.
7. View the unit before signing the lease
You've probably heard this a thousand times, and now you'll hear it again from me – never sign the lease without seeing the apartment unit in person. I know this is a bit difficult for long-distance moves, but I think this tip still applies. When it comes to apartments, what you see is what you get. And believe me, you're going to want to know exactly what you are signing up for.
You want to trust the landlord when they say nothing in your unit is broken, scratched, or permanently damaged. But we all know that this isn't always the case. Checking the unit for yourself before signing the lease gives you the opportunity to do a quality check.
If you find there's something not quite right, you can address these concerns to the landlord, giving you a bit of bargaining power back. If you do choose to sign the lease without viewing the unit yourself, just know that it's a bit risky.
8. Ask about what's included with rent
You'd be surprised how many fees and add-on's can get slipped in with your rent price every month. Normally, when an apartment complex lists out their floor plan prices, that price is only for the price of the unit and doesn't include all the extra fees and additionals that you'll be paying for with rent every month. They're very sneaky like that.
My advice is to add around $150 extra to whatever the listed rental price is. A $1,200 apartment may sound like it's in your budget range, but by the time you factor in all the monthly fees, it could be upwards of $1,350+ per month – not cool.
You can find out exactly what these fees are and how much they cost by asking the leasing agent or doing a little digging inside their rental application.
Every place is a little different, but a few common monthly fees and services you may be charged for are:
Media package (usually internet and TV through a specific provider)
Pest control
Maintenance fees
Package lockers
Valet trash service
Pool maintenance
Community upkeep (this tends to cost more if there are a lot of community amenities)
Parking
Pets
The bottom line
Apartment hunting is stressful, but you've got this! If you visit as many places as you can, learn what you're ok compromising on, and tour smartly, you'll find that it'll be easier to make your final decision on which apartment you're ready to call home.
Once you find your new apartment, you'll need to begin the moving process. Here are a few moving resources that I recommend: