12 Practical Tips for Moving In The Fall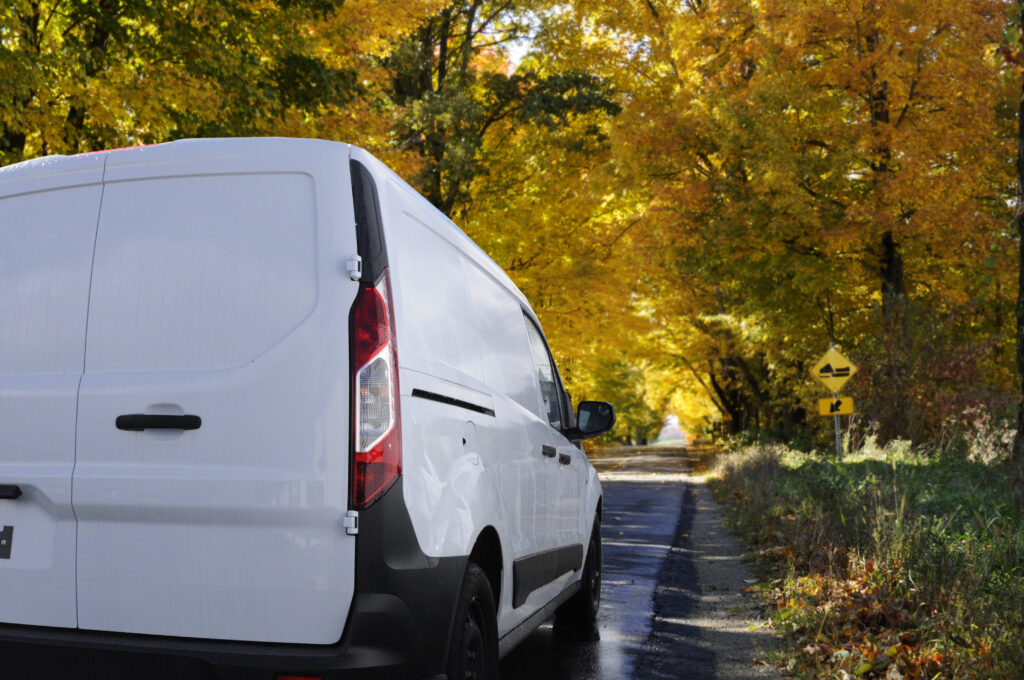 So you've decided to move — congratulations! If you're moving in the fall, expect it to look slightly different from if you moved during peak summer moving season. On the plus side, the number of people moving starts to decrease in the fall months, so you might find a better deal for moving expenses. But, depending on where you live, you might have to deal with drawbacks — like colder weather and daylight savings time.

You can have a smooth move, no matter the season. Here's what you need to know about moving in the fall.

[deals-hub-ad]
12 Must-know tips for fall moving:
You might save on moving expenses. 
Peak moving season typically runs from about April to October, so if you can get your move to fall right after that, you're looking at a lower cost. That means the moving companies will be less busy and might be willing to cut you a deal because you're giving them your business when they need it.
Rent might also be cheaper.
While winter will be the cheapest time to sign a lease because rents are notoriously low, fall is right behind it. If you can move during this time of year, expect to find a better deal on a rental. And while this standard applies more to rental properties than homes, you might also be able to buy a new home during the fall for a slightly lower price than during spring and summer.
Declutter before your move.
The changing of the season is always a great time to declutter. That being said, if you plan to move during the fall, take the time to go through your belongings and do your standard decluttering while you pack. Now's the perfect time to donate the spring and summer clothes you didn't pull out of the closet last season!
Be prepared for chilly weather.
Each season has its weather challenges. If you're moving in the fall, it might be chilly. This will depend on where you live, but you know what your fall weather is typically like. Just keep that in mind during your move and make sure you're clothed properly on the big day and have weather-appropriate clothes ready when you arrive at your new place.
Set up utilities and electricity early.
When it's colder in the fall and winter, you'll want to make sure your utilities and electricity are ready to go when you arrive because you might need the heat on!
Consider the school schedule. 
If you have a family, keep the school system in mind. If you're moving within the same school district, this may not be a concern, but if you're moving school districts mid-school year, consider the effect on your children. We know sometimes a move is unavoidable, but it's something to think about.
Be prepared for rain.
Just like the cooler weather, fall can come with rain. Just in case it rains on Moving Day, make sure your belongings are packed so that rain won't damage them and have an umbrella (or a few) on hand.
Don't forget Daylight Saving Time.
If you're moving after Daylight Saving Time, don't forget that it gets darker earlier. It's a good thing to remember when booking your movers, as you probably don't want to be moving in the dark. Aim to complete your move early in the day so that it's all done before sundown.
Put down plastic.
Depending on where you live, there's a chance that fall might be a slightly messy season. The leaves are falling, it's raining, etc. That means the ground might be messy, and you don't want to track any of that into your new home. Put plastic down on the floors while you're moving to catch any of this unwanted debris.
Clear a path to the door.
Make sure you clear the path to your new door of any leaves, mud, or debris. Not only do you not want them tracked into your new place, but wet leaves can be slippery, and you don't want any accidents. Before the movers arrive at both the old place and the new place, sweep the path, so it's clear.
The holidays will be extra special.
One really nice thing about moving during the fall is that you get to experience an extra special first-holiday season in your new home. If possible, try to move before the holidays, so you can sit back, relax, and celebrate in your new place.
Make a fall moving to-do list. 
As with any move, make a to-do list as soon as you know you're moving. Because moving during the fall comes with its own unique set of challenges and quirks, it's best to be prepared ahead of time.
How will the coronavirus pandemic impact moving in the fall?
COVID-19 has affected the real estate market. Interestingly and unsurprisingly, the cost of rent in large cities has dropped amid the pandemic, according to the Washington Post. The same goes for home costs in those big cities, as people working from home have moved out and into lower-cost housing outside the metro areas. That also means some of the home prices and rental prices in suburbs and smaller areas have risen slightly, as they've become more popular.
Make sure you're staying safe and healthy during your move. Follow CDC best practices for wearing masks, keep six feet of distance from movers and strangers, and sanitize high-touch surfaces. While searching for movers, ask companies about their sanitation processes and check online reviews from recent customers. These checkpoints will help inform your decision on which moving companies are following safety protocols.
3 ways to keep yourself safe and healthy during a COVID-19 fall move:
Wear a mask: Not only should you be wearing a mask throughout your move when the movers are around, but you want to make sure the movers are wearing them as well. Mention this when you're booking the movers to understand the company's coronavirus safety measures.
Sanitize your new place: Before moving into your new home, sanitize everything. Though COVID-19 doesn't live on surfaces, it's still not a bad idea to make sure everything is clean, especially high-touch areas like doorknobs, light switches, etc.
Be organized upfront: The more organized you are before your movers arrive, the quicker the move will go. That means less time wearing your mask (which is unpleasant, we know) and less time paying for the movers. It also means you'll be in your new place quickly and can enjoy the space.
The bottom line
Moving during the fall is pretty similar to moving any other time of year, except there's a good chance you'll save some money. Moving company costs and rental prices tend to be cheaper during this non-peak season. And if you're concerned about moving amid the COVID-19 pandemic, know that following proper protocols set up by the CDC will ensure your family and your hired moving professionals stay safe during the process.
Frequently asked questions
When's the best time to move?
Fall and winter are both great times to move because far fewer people move during the colder months. This means you can usually find lower moving costs overall.
Is it cheaper to move in the fall?
Yes, it is! Not as many people want to move during the fall, so you might even have some leverage on moving expenses and rent.
Is it safe to move during the COVID-19 pandemic?
It is as long as you follow CDC guidelines for wearing masks and sanitizing surfaces. Be smart about the move, and you'll be fine.