4 Reasons Autumn is the Most Flexible Time to Move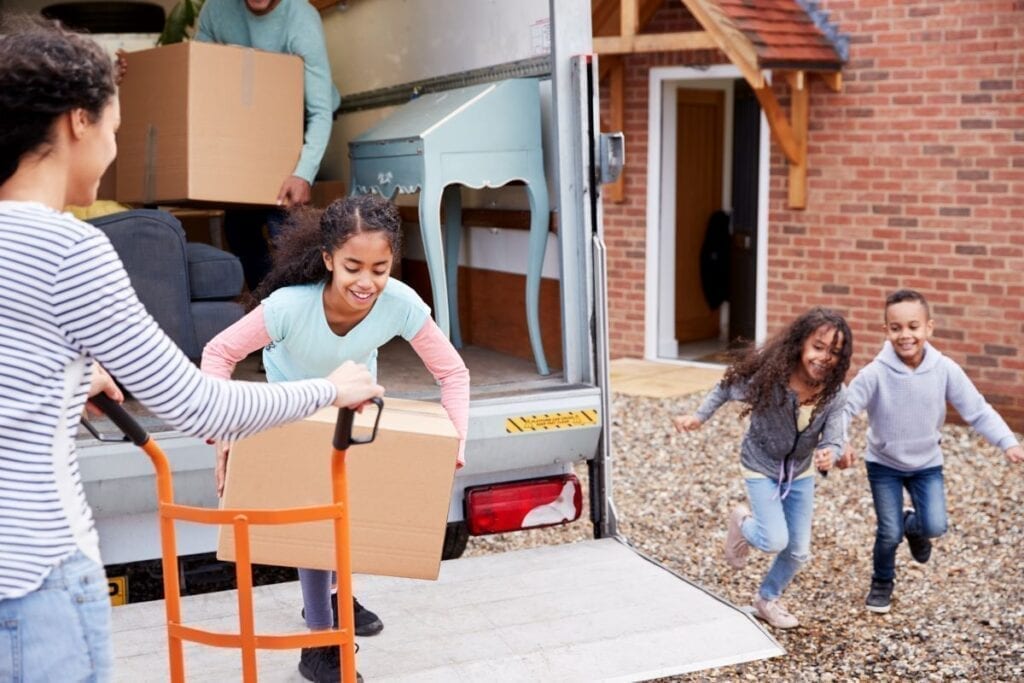 Summer is a popular moving season, but buying a home in the fall might actually be the way to go. Spring cleaning might plant the idea of moving in your mind; something about reorganizing your closets for the tenth time makes it clear you need more space. But before you pull the trigger on a summer move, consider waiting a few months. Moving in the fall is the most flexible time to move, for a few reasons.

Although the coronavirus pandemic has resulted in moving habits that are a bit out of the norm, you will still reap some rewards (epidemic or no) if you can save your relocation until the fall.

[deals-hub-ad]

Here are three reasons for buying a new home in the fall has major advantages:
1. Movers have more openings
About 80% of moves take place between April and early September, making fall the off-season for most moving companies. College kids are already settled into their new apartments by September, and families who were moving school districts have already unpacked and begun the new school year.
Buying a home in the fall gives you more flexibility because you can choose a date that works for you, rather than being forced to move on the one random Tuesday where your local mover can fit you in. There will simply be more of those coveted Saturday appointments available if you move in October instead of July.
2. The weather will (probably) cooperate
Autumn falls conveniently between the scorching summer sun and frigid winter temps. If you live in a location with four distinct seasons, the temperate weather of fall also makes it the most flexible time to move (you'll also dodge spring showers). When the temperatures rise in excess of 100 degrees in mid-August, your movers may flat out cancel on you – nobody wants to risk the health of their staff.
Likewise, come December, if there are icy roads or a blizzard, your movers may have to reschedule. When you move during autumn months, you won't have to work around inclement weather, which ultimately makes the process more flexible.
3. Lower prices (and more options)
Moving during autumn also means paying less. Because it's the off-season, pricing is less competitive. While you're still wise to get multiple bids before you choose a mover, when the prices are reasonable you may feel less pressured to choose the lowest bid. During autumn, you're more apt to receive multiple bids within your budget, and more affordable bids translates to more freedom.
When you're not stuck with the only mover to offer an affordable hourly rate, you get to choose the right mover based on their reputation, schedule, and other important factors, aside from what they charge. Keep in mind that early September is still a popular moving time for many students and people starting a new job in education, so for bigger savings and flexibility, begin seeking out bids for late September.
Moving is always a big undertaking, but it can be less stressful – and more affordable – if you time it right. Buying a home in the fall means you get your pick of moving dates, good prices, and you're unlikely to get derailed by a surprise from mother nature. If you're looking for a new place to call home, don't fall into the move until late September!
4. Home for the holidays
If you get your move finished in October or early November, you can be settled into your new home for the Thanksgiving and Christmas holidays. This is (usually) the perfect time to invite family and friends over to celebrate and check out your new place.
Moving companies might even offer holiday specials you can take advantage of if you move in the fall. Adding a few dollars back to your pocket never hurts, especially during the holidays!
The bottom line
Relocating to a new city or even just a new home is exciting but requires some great planning and organization to minimize costs and stress. One way to reduce costs and stress is to plan your move during the fall, when movers are more available, costs are lower, and weather is more moderate.
Plan your move ahead of time, make a plan and get moving estimates if you plan to hire a mover. Planning a fall move means more moving company options to choose from and could make the difference between chaos and a stress-free move.
Frequently asked questions
What is the best month to move?
The cheapest time to move is in the winter when fewer people are moving. However, sometimes inclement winter weather makes for unpleasant moving. For the lowest cost during moderate fall weather, plan your move sometime between late September and the end of November.
What is the best day of the week to move?
Weekends are the most expensive moving days. This is because more people are off work and planning weekend moves, which means moving companies are much busier. Planning your move during a weekday between Monday and Thursday is ideal.
Ashlee Tilford contributed to this post