Your Guide for Moving Internationally from the U.S.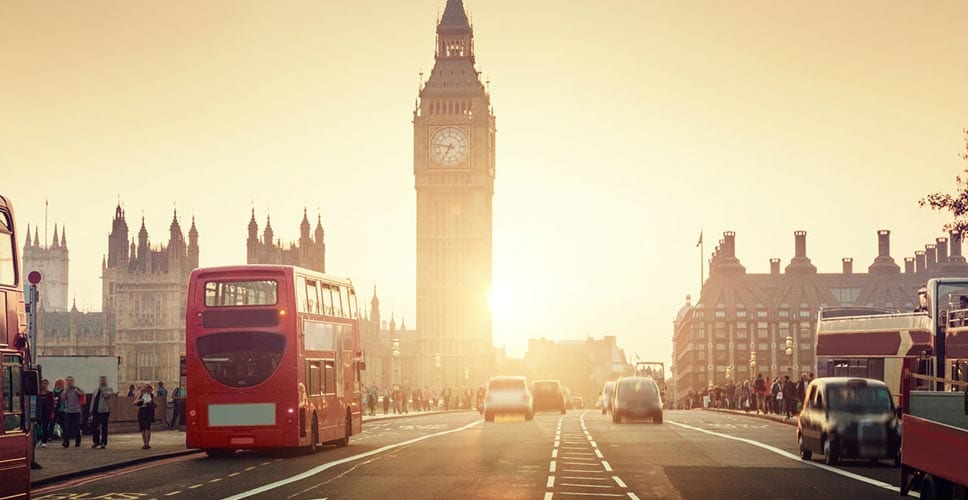 The U.S. Census Bureau doesn't track the number of native-born Americans who live outside the U.S., so there are only estimates for international moving. Those estimates for moving to another country vary widely, ranging from 2.2 million current expatriates to 6.8 million.

Also varying widely are the reasons people move overseas. Many do it for work. Some want to see the world. Some just need a fresh start.

[deals-hub-ad]

Chances are that after the pandemic, the incidence of moving to another country will grow. Upwards of 340,000 U.S. students studied abroad in the 2017-2018 school year — and that number keeps steadily growing. New graduates who couldn't afford to study abroad but have the desire to live abroad seek out jobs and companies that will give them the ability to live and work overseas. Companies are also sending their long-time employees and their families on long-term international assignments.

One thing everyone can agree on is that moving abroad can be tricky – and usually is best achieved, if the move is large in scale and in expected duration, by calling on an international moving company. Following is a guide on how to move to another country, complete with tips from experts and veteran international movers.
What to take, what to leave for international moving
With so many people moving out of the country, there is the question of what you should pack and send. The truth is, there is no simple answer. Each situation is different; so is what is appropriate or necessary to pack. But, there are some guidelines you can follow depending on why you are moving.
Start small
If you're wondering about how to move to a different country, start by simplifying as much as possible. If you anticipate your move to be a year or shorter, and you are alone in your move, then you can probably get away with very minimal packing and sending. The hassle of moving to another country  by sending boxes and then sending them back again might not be worth the short stay. Instead, limit your possession to what fits in your luggage, and get bigger and easily replaced items there. Look into getting a storage unit for everything you don't move.
Naomi Hattaway, a former expatriate and current owner of 8th & Home real estate company in Reston, Va., says, "A lot depends on what to move when you work abroad. The biggest difference will be in the new location — do you have access to the things you cannot live without?"
Do your research
Do an in-depth search of your intended overseas location. What is the weather like where you're moving? Will you need four seasons' worth of clothes, or will the temperature not vary much? Will you have access to some essential supplies and comforts?
For example, some medications may be lower in strength overseas or just impossible to find, so bringing some with you (as long as it's legally allowed in that country) can be important. Shampoos and body wash also differ, as hair textures and skin types are also different. But liquids are tricky to transport, so if you're attached to your brand, try to wean yourself onto an overseas alternative in the months before you leave.
Check your budget
If you intend to stay long term, taking a look at your budget and needs will play a bigger determination in what you can take with you when moving to another country. Companies sending their employees and their families overseas usually include a relocation budget, which takes much of the financial burden of moving abroad off the employee and his or her family.
If this is the case for you, you will have a lot more freedom in packing and sending things. If you are looking for work abroad of your own accord, you will have to make a budget and decided how much you want to spend when moving abroad, what items you will need to feel comfortable, and what will be cheaper to just buy there.
In both cases, you can get quotes from an international moving company on how much a relocation will cost depending on your situation, so you can accurately budget and plan well before your actual moving date.
Shipping items when moving internationally
When resolving to send packages and items to your new location, moving expert Ali Wenzke has this advice: "Divide belongings by what can wait six weeks. On most airlines, the suitcase weight limit is 23 kilograms or 50 pounds. For international flights, you can take two suitcases with you. Everything else you own will take about six weeks to arrive at your new home. When you start packing, imagine what you can't live without for the first month or two. Now keep those must-haves to under 100 pounds."
With moving to another country being so expensive, it is a good opportunity to really analyze your belongings and get rid of some unnecessary items by donating them or throwing them away. Getting rid of unnecessary items that you haven't used or don't hold any value will help downsize things a lot. Also, make sure to take plenty of time going through things, so that you can be efficient and objective. Make an inventory of your belongings to track what you do keep, which holds the international movers you choose accountable for anything lost in transit.
The amount of time you spend in your new home abroad will have the most impact on what you pack and send. While it will be a little different for each individual's situation, researching your new country and your moving and living options will be vital to your packing success.
Choosing an international mover
Many well-known U.S. moving companies also will take on your international move. Look for one with lots of experience; it matters when it's your stuff that has to navigate customs. Plus, in most cases, you'll be shipping your possessions overseas. Ask the movers you consider whether they offer real-time tracking. You'll feel a lot better when you know where your things are at all times.
Remember: The mover with the lowest price might not be the best choice. Research several movers, heck reviews carefully, and make sure you're comfortable with your mover's claims and dispute resolution processes.
Tips from people who've been there, done that
Following are tips — things to do and things to avoid — from people who've either had experience moving to another country themselves or who help others adjust once they arrive in another country:
Kelly McClenahan of PriceSelfStorage.com:
"Pack your travel documents in your carry-on so you do not lose them in the move. This includes passports, tax documents, Visa information, Immunization and medical records, pet medical records, travel insurance. You'll want easy access to these papers."
Tim Leffel, author of A Better Life for Half the Price: How to Prosper on Less Money in the Cheapest Places to Live:
"Among the biggest mistakes: Thinking a place you loved on vacation is going to thrill you 365 days a year. Just because you had a blast in Cancun on vacation doesn't mean you're going to enjoy living there. … Being hot and sweaty felt great when you had just been shoveling snow that week, but maybe you'd really prefer "eternal spring" weather in a house you have to live in instead of cranking the air conditioning 12 months a year. … [S]ome soul-searching will help avoid mistakes."
Natasha Rachel Smith of TopCashback.com:
"Before moving, check to make sure your cellphone provider offers international calling. If your provider doesn't have international coverage, consider switching to another carrier. If you have an iPhone, remember you can use FaceTime, FaceTime Audio, and iMessage to stay in touch with other iPhone users free."
Mike Glanz, CEO of HireAHelper:
"Most people moving internationally have access to online banking accounts that allows them to manage finances from overseas. If you haven't migrated to online banking and are moving internationally, it's time to make the leap."
Kate Hart of Fantastic Removals in London:
"Always insist on a pre-visit (if you are with a company), and check out all the different areas before you commit to a house. Don't agree to a blind audition, you put too much into this. Go online and see some photos of the house/apartment, use google street view for a virtual walk around the neighborhood, check opportunities for grocery stores, shopping centers, school or kindergarten, sports centers or anything else that is in your circle of interests."
Ewan Jarvis of A to Z Cleaning in London:
"You can't go abroad with most of your stuff without knowing the actual dimensions of your new place. What if that sofa is too large? Or what if the armchairs are not going through the door? So, measure your furniture and any larger pieces before you start the relocation process. This will save you the hassles from having moved a really expensive sofa that you can't fit in your new place."
Max Robinson of Removal Services in Scotland:
"Moving abroad with your pet is actually relatively straightforward, provided that you keep a few things in mind. Firstly, you'll only be able to take your pet abroad with you if you can prove that they're healthy and free from a disease like rabies, so one of the first things that you'll need to do is get a blood test by a laboratory approved by the country that you're moving to. You'll also need to have your pet vaccinated, and ensure that they've been treated for ticks and tapeworm at least 24 hours before the move abroad."
The bottom line
Moving to another country takes advance planning. Knowing how to move out of the country and what the most important steps are will make the process hassle-free. Known in advance how long you're planning on moving out of the country so you know what to pack and what arrangements you'll need to make. Moving countries could be one of the most important things you do in your life — make sure you do your research before you go.
Frequently asked questions
What is the easiest country to move to?
Moving countries is easier if the new country shares your same language. Thes easiest country to move to is a country where English is widely spoken, such as Panama, Australia or the United Kingdom.
Is it worth it to move abroad with my furniture?
It's best to weigh the cost of moving abroad and shipping your furniture vs. buying everything you need there. Get an international moving quote to have an idea of the cost of moving to another country and compare it to how much it would cost you to buy all the items you'd need after you move.
Are there any items I can't move overseas?
Although there aren't specific items that are not allowed when you're moving abroad, there are things that aren't worth taking with you. Taking your vehicle abroad could create a bunch of bureaucratic issues and tax implications. Electronics and household appliances may not be electrically compatible and should be left behind.