First Apartment Checklist: Everything You Need for Move-In Day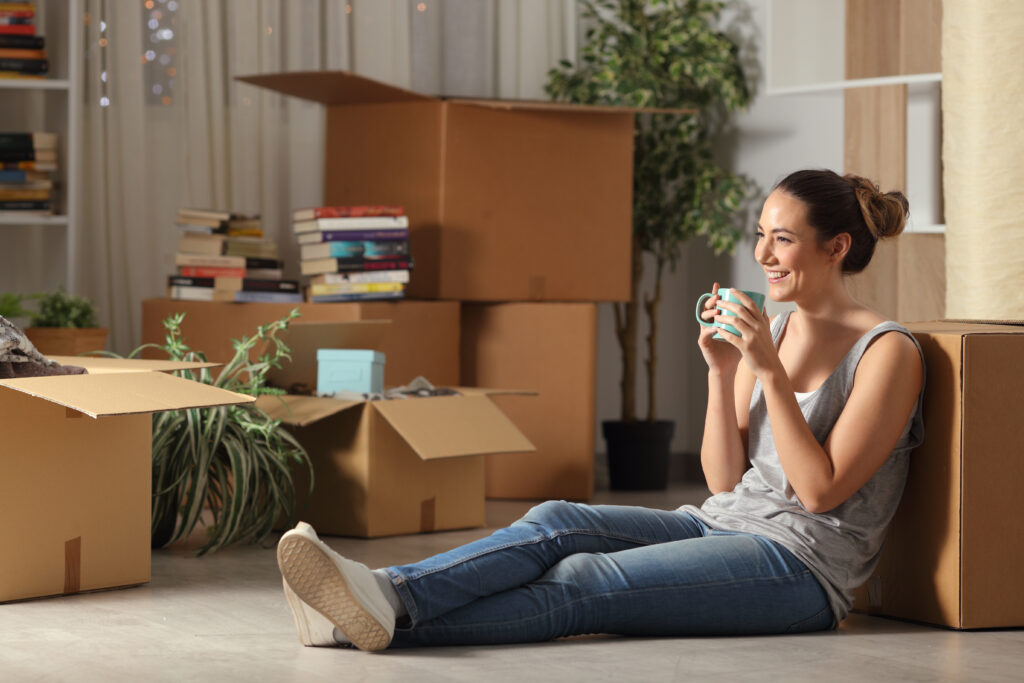 Deciding what to bring to your first apartment can be overwhelming — get yourself organized by creating an apartment checklist. Don't want to forget the essentials — like toilet paper and cleaning supplies? Add it to the list. Are you bringing along a furry friend? Make sure to include your pet's needs as part of your apartment essentials.
Use this guide to create a comprehensive apartment checklist and make Moving Day a breeze!
Your complete first apartment checklist
When planning to move into your first apartment, there's a good chance you will have many needs but limited resources. Buying all of the essentials for your apartment will be expensive, so keep your budget in mind when crafting your checklist.
New apartment essentials you won't want to skimp on:
While you will need many items when you move into your new space, there are specific apartment essentials that you simply cannot do without. As you budget and plan your time, make sure you prioritize the following necessary items.
Garbage bags
Trash cans
Hand soap
Cleaning supplies (like dish soap, disinfectant spray/wipes, dust spray, window cleaner, etc.)
Extension cords
Surge protectors
Light bulbs
Document folders
Flashlight
Batteries
Curtains
Broom and dustpan
Office supplies
Iron and ironing board
Mop
Step stool
First aid kit
Sewing kit
Small fire extinguisher
Laundry basket
Dishtowels
Buckets
Matches or lighters
A small toolset
Vacuum cleaner
Your room-by-room must-haves
To ensure that your apartment checklist includes all the must-have items, you may want to consider the essentials on a room-by-room basis. Here is what you will need for the different rooms in your apartment.
Kitchen
With the important role that the kitchen plays in any home, you should start your apartment checklist should start with the kitchen in mind.
Living room
You will be spending a considerable amount of time in your living room. As such, you should buy the required essentials to make this room comfortable and functional.
Bedroom
Your bedroom is where you relax after a day-long hard work. The room must have the right essentials to make you feel comfortable and relaxed.
Bathroom
An apartment essentials checklist cannot be complete without the items you need to have in your bathroom. Below is a list of what you should buy for bathroom use.
If there is room in your budget, consider splurging on:
Here are some items that aren't "need-to-haves," but are probably "nice-to-haves." If you have budgeted for all the items in your apartment checklist and you still have some money left, consider splurging on:
The bottom line
Moving into a new apartment can be a taxing experience, especially if you're doing it for the first time. The good news is that proper preparations (and a comprehensive first apartment checklist) can help make the entire process more manageable!
Feel free to download our free and printable First Apartment Checklist