The Complete Apartment Inspection Checklist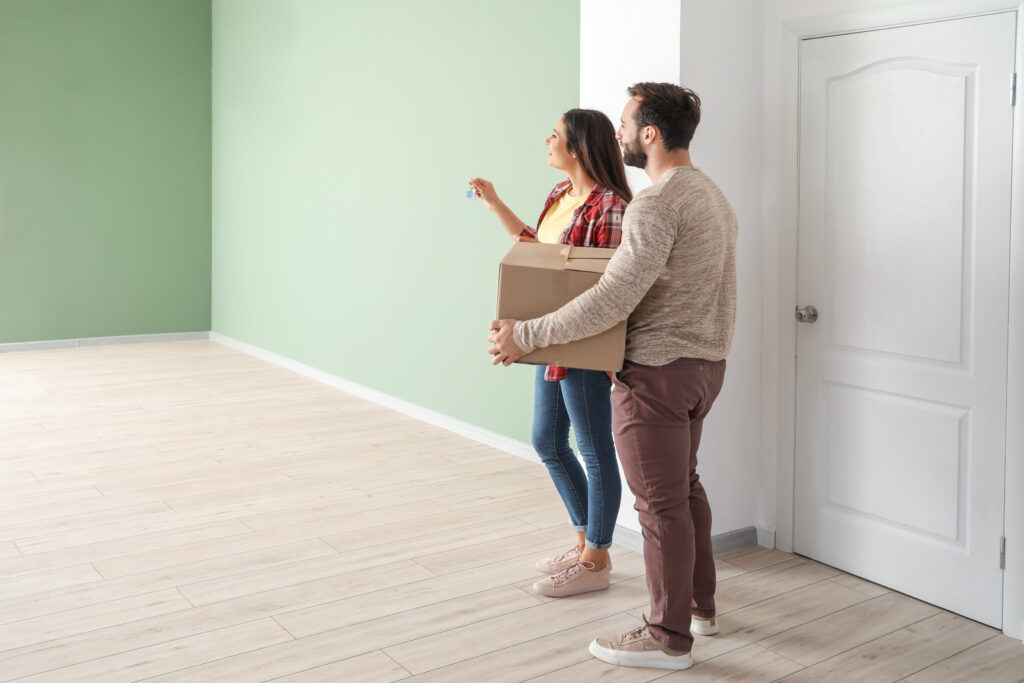 Making an apartment inspection checklist should be one of the first things you do when you decide to move. Moving into a new rental can be exciting, but it's easy to overlook flaws in the new digs upon your arrival, simply because you're caught up in the move. By making a rental inspection checklist, you can make sure you're looking over your new home closely for any damage or concerns, not only so your landlord can fix it immediately, but so you won't be at fault later. Ahead, learn all the ins and outs of making an apartment rental checklist.
Why do I need a rental inspection checklist?
An apartment inspection checklist is important to keep you focused when you move in. In the stress and excitement of moving in, it's easy to overlook things or just get caught up in putting all your things away in your new home. If you make your checklist ahead of time, you can inspect each aspect of your rental as you start to put your home in order.
An apartment inspection checklist also will help you spot anything you need to talk to the landlord about immediately. If you can get your landlord to do this walkthrough with you, that's even better because then they'll know any concerns right off the bat.
Printable rental walkthrough checklist: What you should look for during your apartment inspection
With this printable rental walkthrough checklist — that we recommend you take with you to your new apartment — you'll be able to efficiently explore your new rental property from the outside in. We'll outline each piece of the apartment inspection checklist and explain what to look for as you go.
Apartment exterior
Doors: Make sure the doors are functional and seal properly. Look for any damage to the structure and see if they stick.
Windows: Check for any cracks in the glass and make sure they open and close properly. Also, make sure they seal. If you live in a building with screens, make sure they're secure and not torn.
Locks: Make sure they work and that you have the proper keys for each lock. Ensure that none stick, and if they do, make sure you're able to still unstick them. Also, make sure all doors and windows have locks.
Porch or patio: If you have a porch or patio, look for any cracks or loose boards. Make sure there are no gaps that could cause you to trip or fall.
Apartment interior
Electric: Check every single outlet in your apartment to make sure they all work. If one isn't working, look for a switch on the wall to see if that solves the problem.
Plumbing: Turn on all the faucets to make sure they work. Flush the toilet and turn on the shower. This will also allow you to check the drainage.
Kitchen appliances: Turn on the dishwasher, stove, oven, and microwave. Open the fridge to make sure it's cold.
Heat and air conditioner: Check any climate-control devices in the unit to make sure they all work. Check the filters in the a/c unit if applicable.
Lighting: Turn on every single light to make sure none are burnt out.
Blinds: Put all the blinds up and down to look for any damage.
Flooring: Look for any cracks in the flooring or any stains on the carpet.
Laundry: Make sure the washer and dryer work (if you have them in your unit).
Safety
Smoke detector: Make sure you have a working smoke detector in your unit. Test it to ensure it functions properly. You may also have a carbon monoxide detector, so you should check that as well.
Security: If your unit has a security system or has a panel that connects to the front door, make sure it's working.
Condition and cleanliness
Mold: Look for mold in the bathrooms and kitchen. Check anywhere that could be wet, like in the bathtub or around the sinks.
Cracks: Check for cracks in the walls or ceiling.
Water damage: Look for water damage, especially on the ceilings, and especially if you have another tenant living above you.
Smell: Sniff around for any weird odors. Though it might be a fluke on move-in day, it's worth calling out.
Infestations: Look for any evidence of mice or bugs.
Common areas and facilities
Laundry: If your building has a laundry room, check it out and look for any concerns with non-working machines.
Parking: If you have an assigned parking spot, make sure it's available. Also, make sure you don't see any issues around your parking area.
Sidewalks: If there's a walkway to your front door, look for any cracks or any unevenness that could cause someone to trip.
Mailbox: Wherever your mailbox is, make sure you can access it and that you have the right key.
Front door: If you live in a building with a front door that requires another key, make sure you have the right one and that you know how to use it.
How to prepare for an apartment walkthrough
Before you move in, put together your apartment inspection checklist. Better yet, print the one we've provided. Familiarize yourself with all the things we've suggested you look at so you can be efficient when you get to your new place. Also, be prepared with your phone or a camera so you can document any problems you find. It's also not a bad idea to start a file, either in hard copy or on your computer, with this information. That way, you'll have it all in one place and can reference it again when you move out — because you'll want to make it clear if there was any damage when you moved in (especially if it doesn't get fixed while you live there).
The bottom line
A rental checklist is really important when you're about to move into a new home, and it's often neglected. Print out the provided apartment inspection checklist and take it with you to the new place, and document everything you see. Share any problems with your landlord immediately — but hopefully, there won't be any, and you can relax in your new place!
Frequently asked questions
Q:
How do I document issues I see in my apartment walkthrough?
A:
Take photos or videos of any issues you see in your apartment during a walkthrough and notify the landlord immediately with the evidence.
Q:
Who do I notify if I see any issues during my apartment walkthrough?
A:
Tell either your landlord, the superintendent, or the owner of the property. Any of these people will be able to help you or tell you who to talk to.
Q:
Should I bring the landlord on the walkthrough?
A:
If your landlord has the time and is willing, it's a great idea to bring them along. Still document any issues, though, just in case a problem comes up after the fact.