16 Landscape Design Ideas for Your Front and Back Yards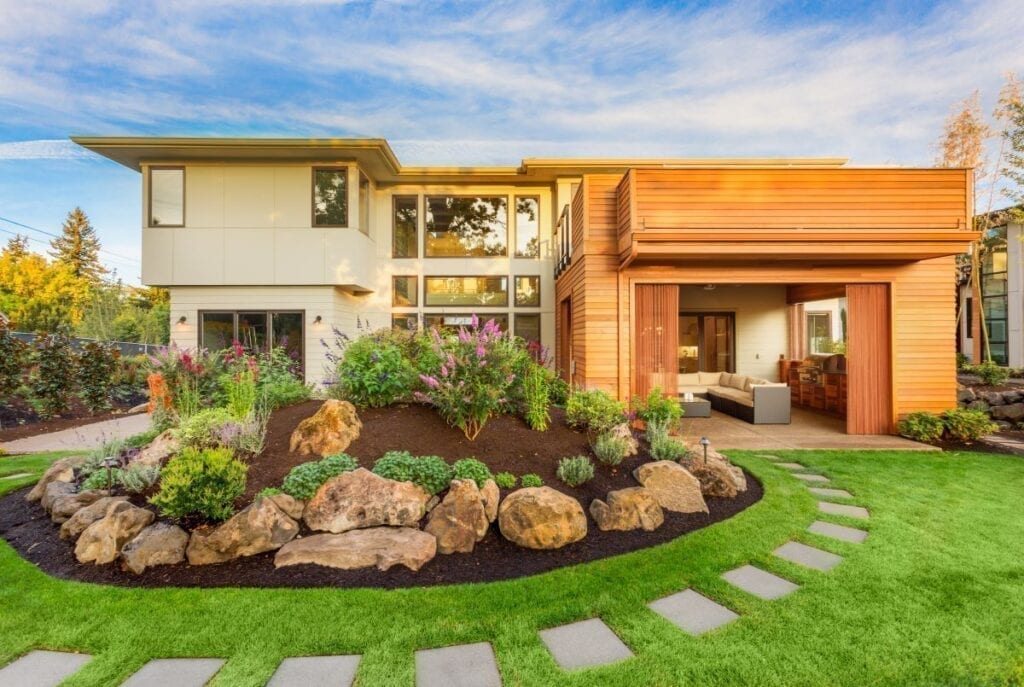 Spending more time at home? Why not make the most of your outdoor spaces by giving them a refresh? You can extend your living square footage by converting a garden or patio into an inviting space. The right home landscaping can turn your yard into a place for a short break while working from home, an outdoor Zoom meeting spot, or simply somewhere to enjoy a nice day. We've got 16 landscape design ideas that are simple enough to transform your outdoor areas from drab to fab.
Landscape design ideas for your front yard
Whether your front yard is large or small, fenced or open, you can revamp it to improve curb appeal and add function.
1. A welcoming entrance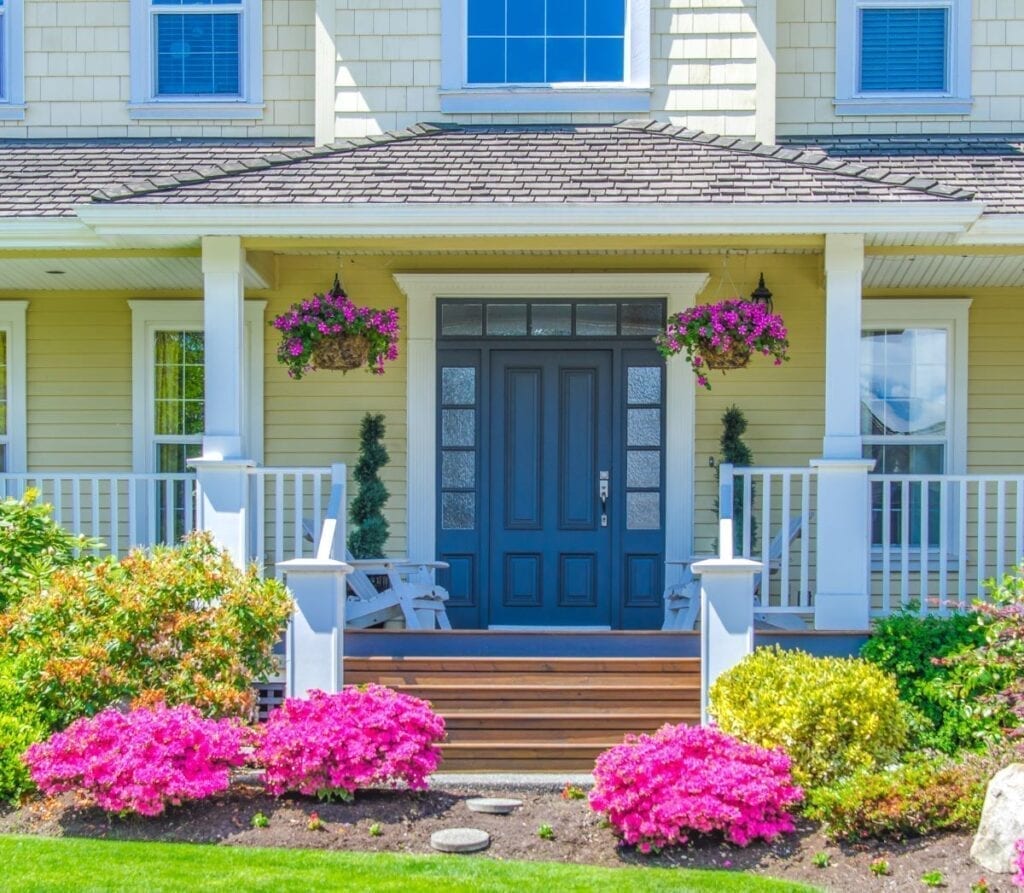 One of the first things passersby notice is your front entrance. Take a look at your front door and ask yourself if it reflects your personality. It's easy to give your entrance a boost — paint your front door in a satin color finish, such as red, black, or navy. Don't forget to look at other elements, such as the lighting. Replacing an existing light fixture can be an inexpensive DIY project.
You will need:
2. Sitting area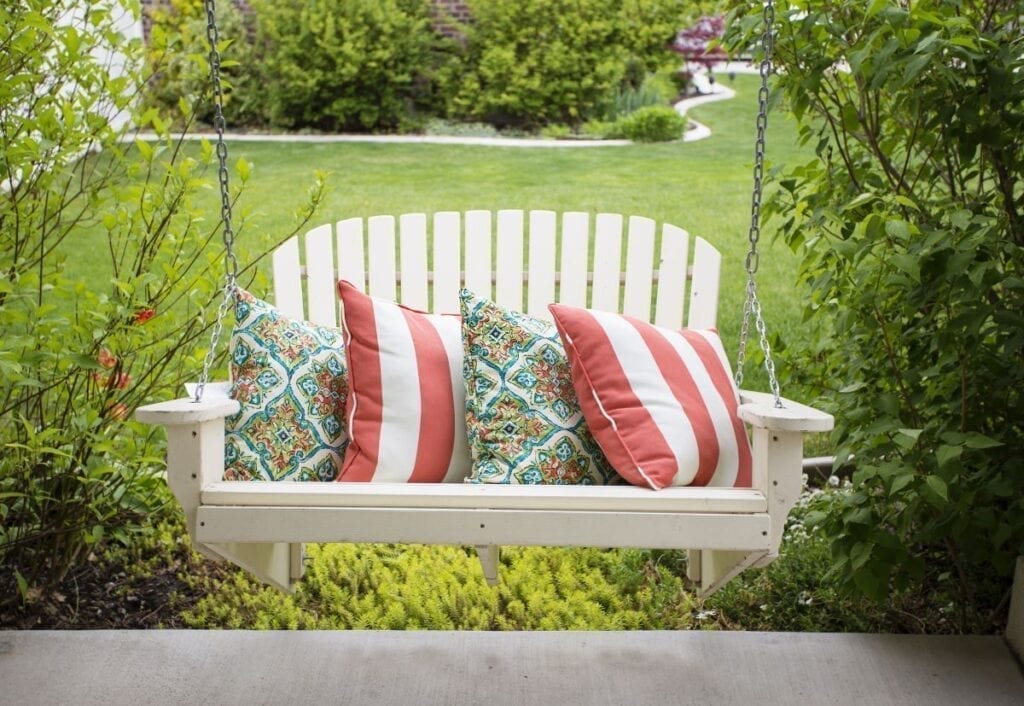 Is there a place where you can sit and enjoy your coffee, or to take off your rain boots before you go inside? If you have a covered porch area at your entrance, something as simple as a bench or rocking chair can add some curb — and lounging — appeal.
You will need:
3. Inviting path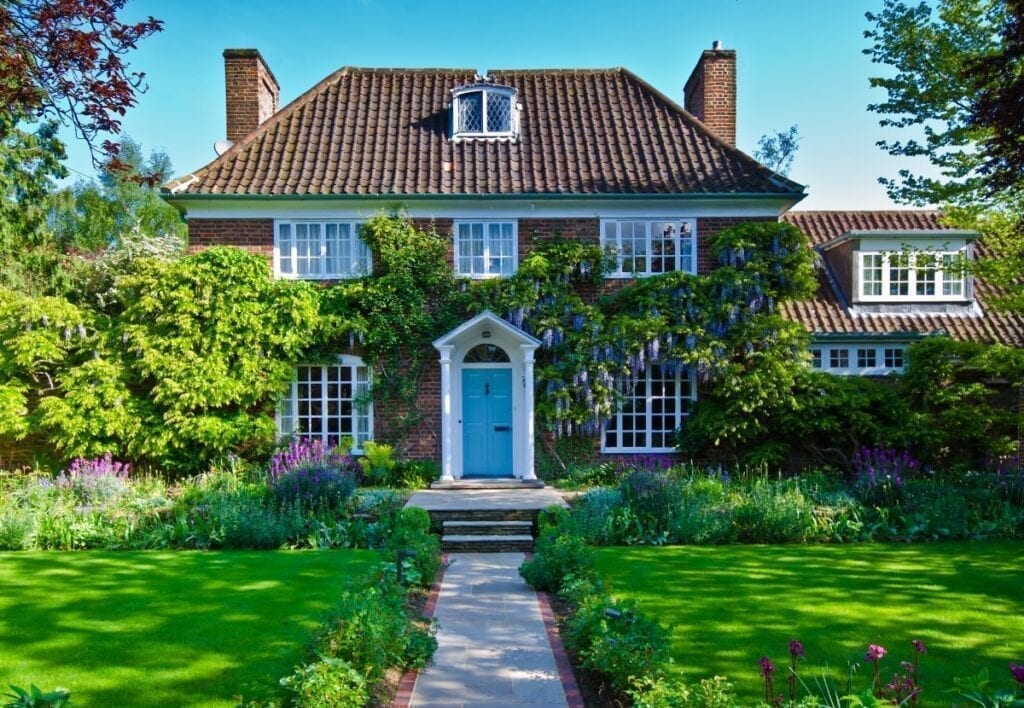 When brainstorming landscape design ideas, don't forget to look at the path that leads to your front door. Spruce it up with fresh landscaping. Flanking either side of the path with herbs or flowers is a simple way to update your entrance. Herb plants such as rosemary, sage, and thyme add fragrance to your entrance. And depending on the condition of your path, you may want to add stone pavers, or pressure wash the existing ones to freshen them up.
You will need:
4. Drought-friendly landscape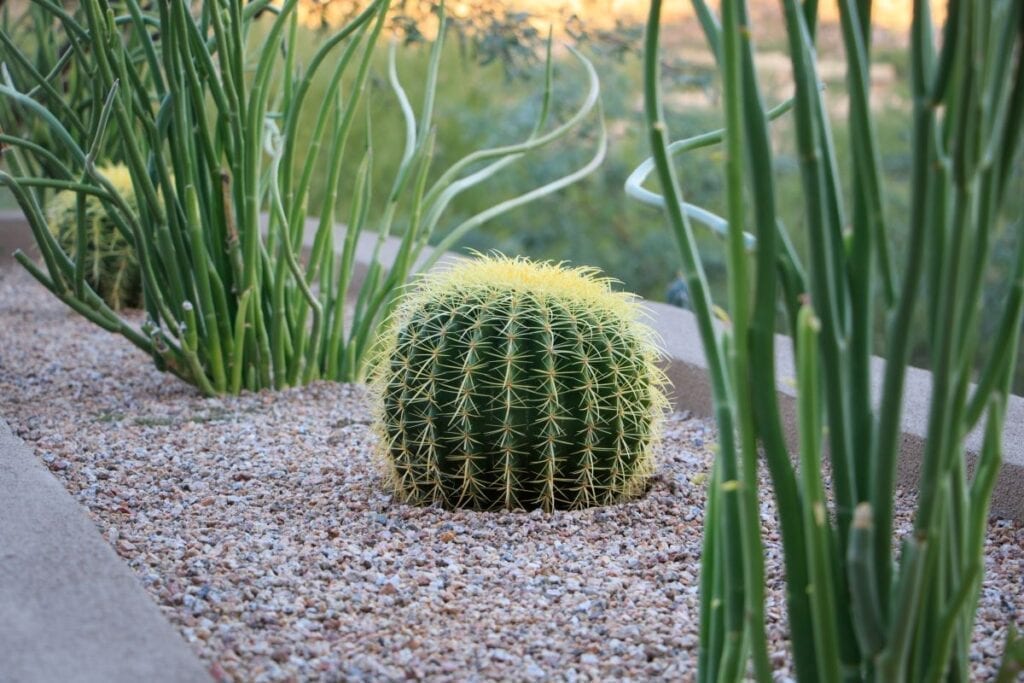 For a modern and eco-friendly look, consider converting part of your front yard into a succulent or cactus garden. It's one of the hottest trends in home landscaping and simple to do. Best of all, low-water, hardy plants are easy to maintain. Surround them with decorative gravel or river rocks and you'll have an instant zen garden.
You will need:
5. Amazon drop zone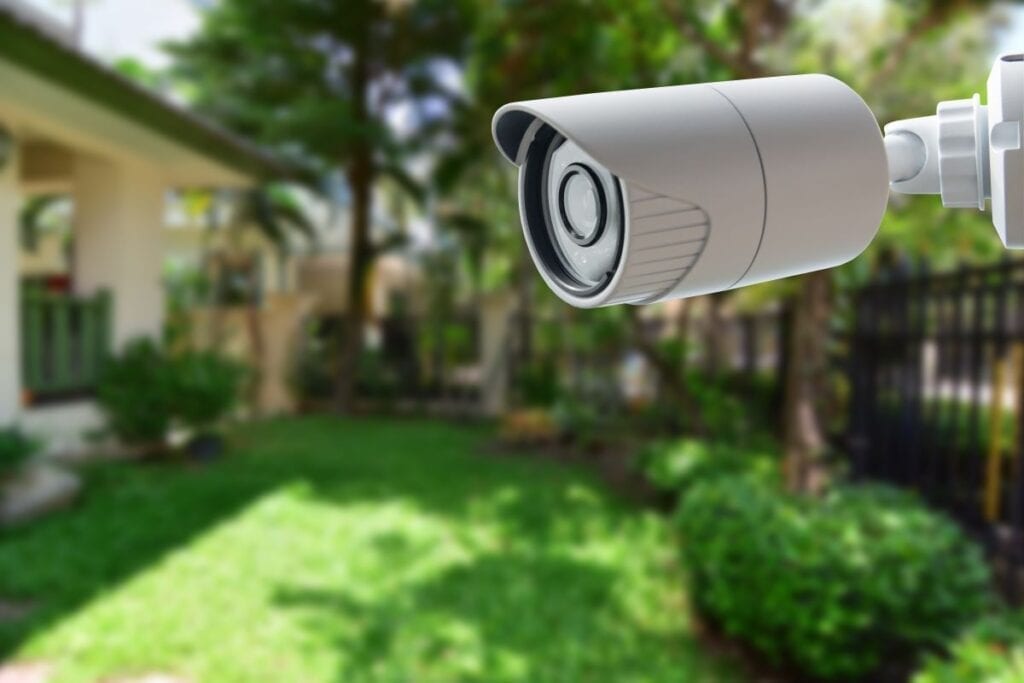 If the Amazon delivery person spends more time in your front entrance than you do, adding a drop zone is probably a good idea. Having a spot for package deliveries serves a couple of purposes — it hides your packages from potential thieves and minimizes the clutter at your porch.
You will need:
6. A home for the garden hose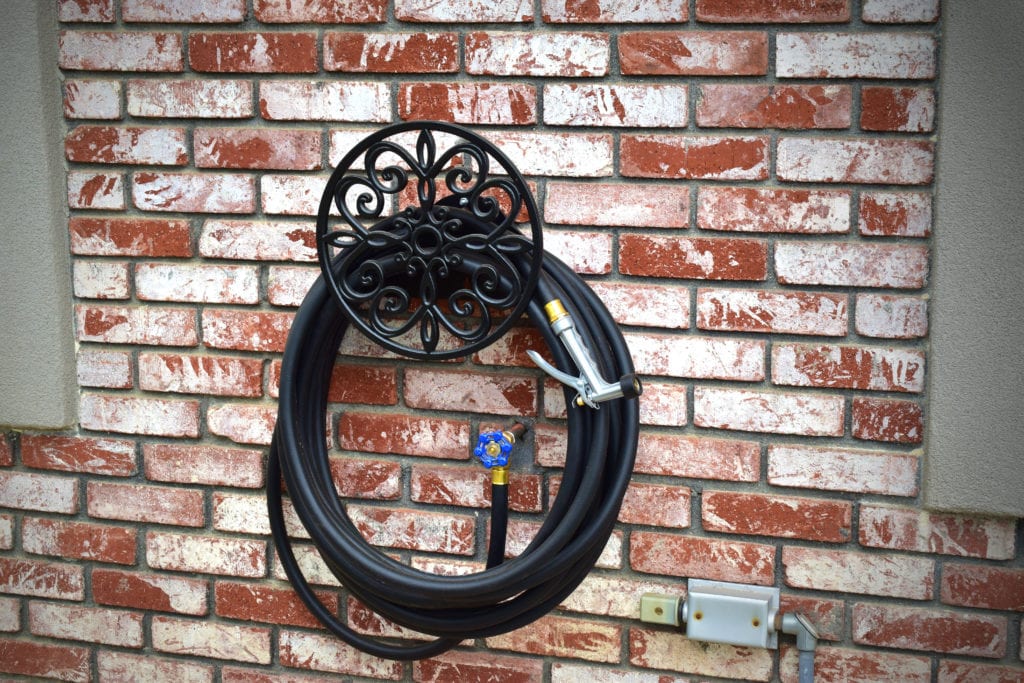 Beautify your garden by adding a place for all your landscaping necessities, such as your garden hose. A simple redwood box can store your unsightly hose from view and extend its life.
You will need:
7. Light it up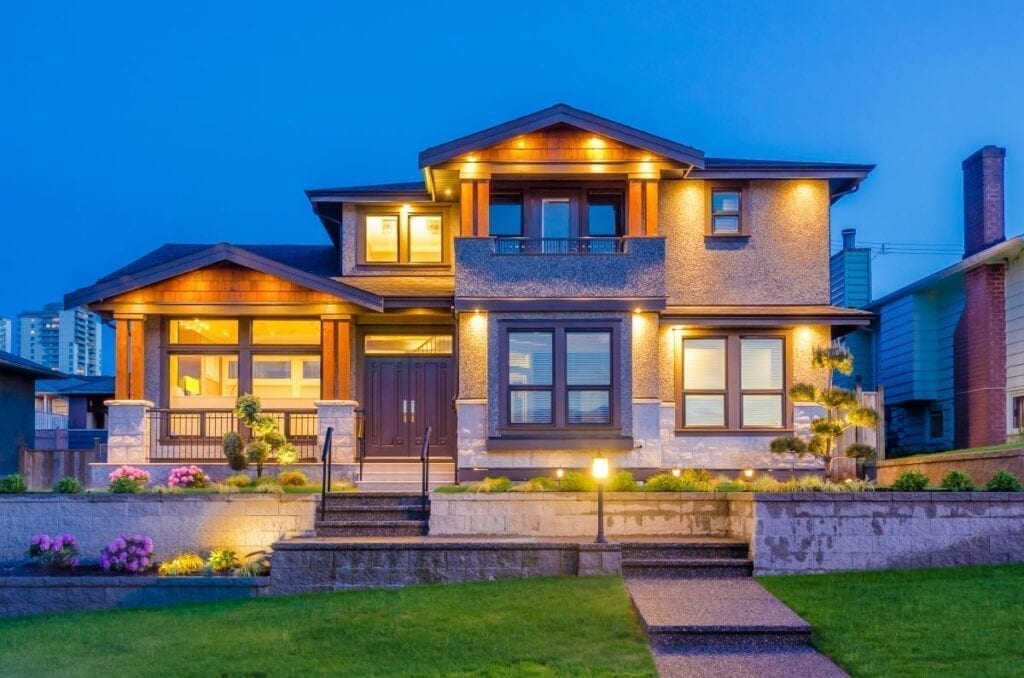 Lighting can make all the difference to your landscape design. Lighting up a certain tree, or the walls of your home's exterior can add an architectural look to your front yard. Fortunately, you won't need special wiring or electrical work if you don't have an outdoor outlet handy — there are solar-powered LED lights available.
You will need:
8. The power of pots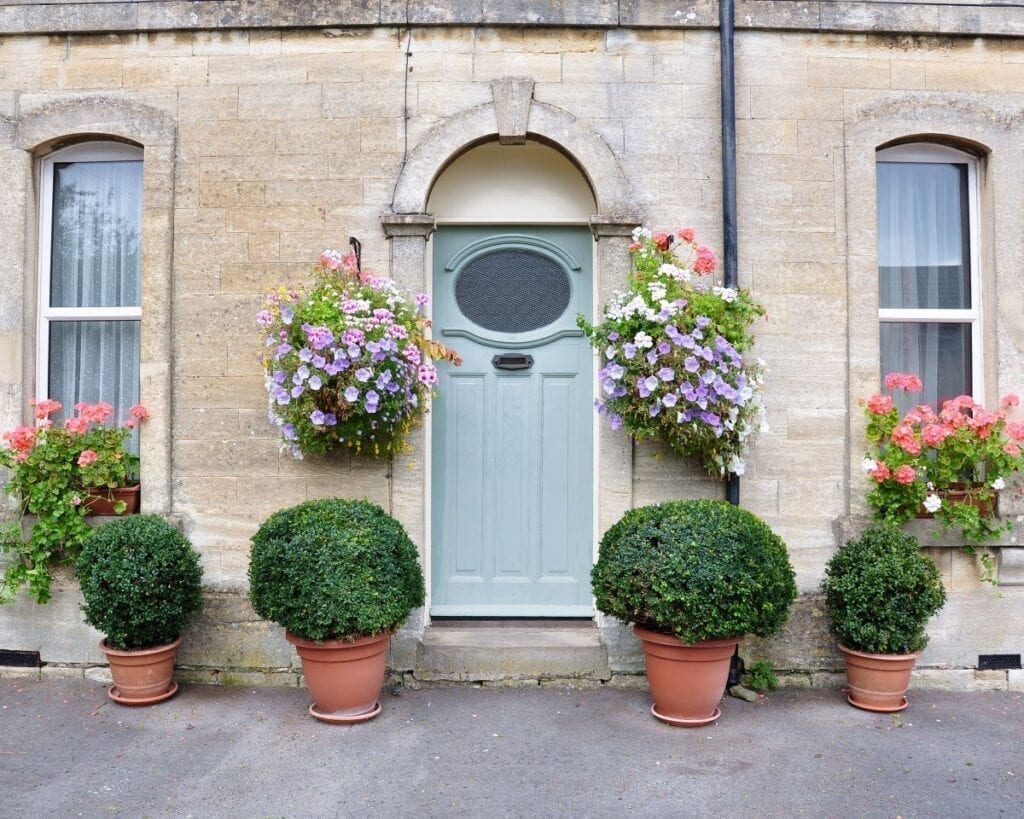 Strategically placed potted plants can add a personalized look to your front yard. You may want to coordinate the color of your pots to tie in your newly-painted front door, or to add a splash of color to your home landscaping. Consider planting several types of plants in one pot, such as a few types of herbs, or ferns, and grasses in varying colors.
You will need:
Backyard landscape design ideas
If you'd like to entertain in your backyard more often, but don't know where to start, the following home landscaping ideas take small steps towards the goal.
1. Water feature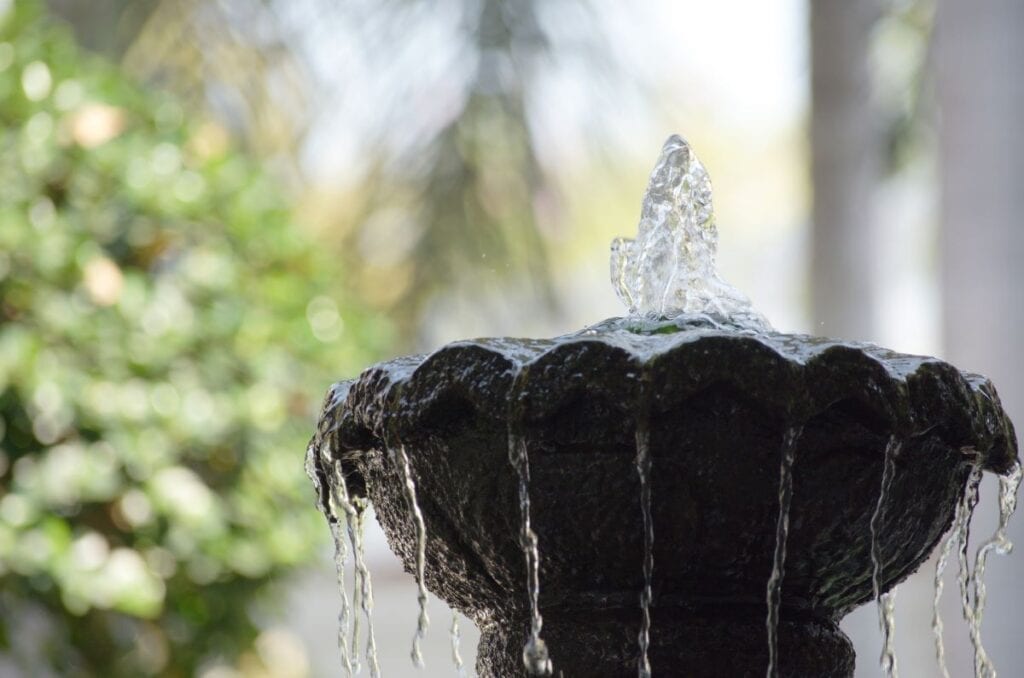 For most, the sound of falling water adds a peaceful effect to an area. You can add a water fountain — even in a small patio — for a calming focal point to your backyard landscape design. Create your own or buy a water feature that's ready to go.
You will need:
2. Shelter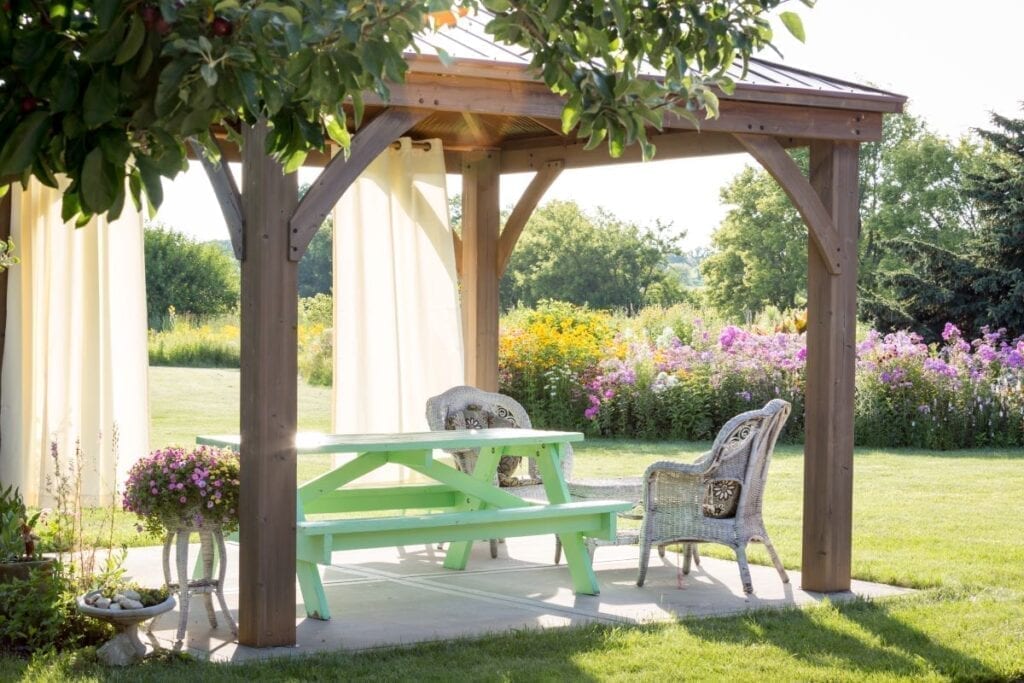 Depending on your area, adding some shelter from the sun or a light drizzle can add more hours of use to your outdoor space. All you may need is an umbrella or an awning to create an outdoor room when you'd like to work away from kids watching TV or playing inside, or when you need some fresh air.
You will need:
3. Wall of plants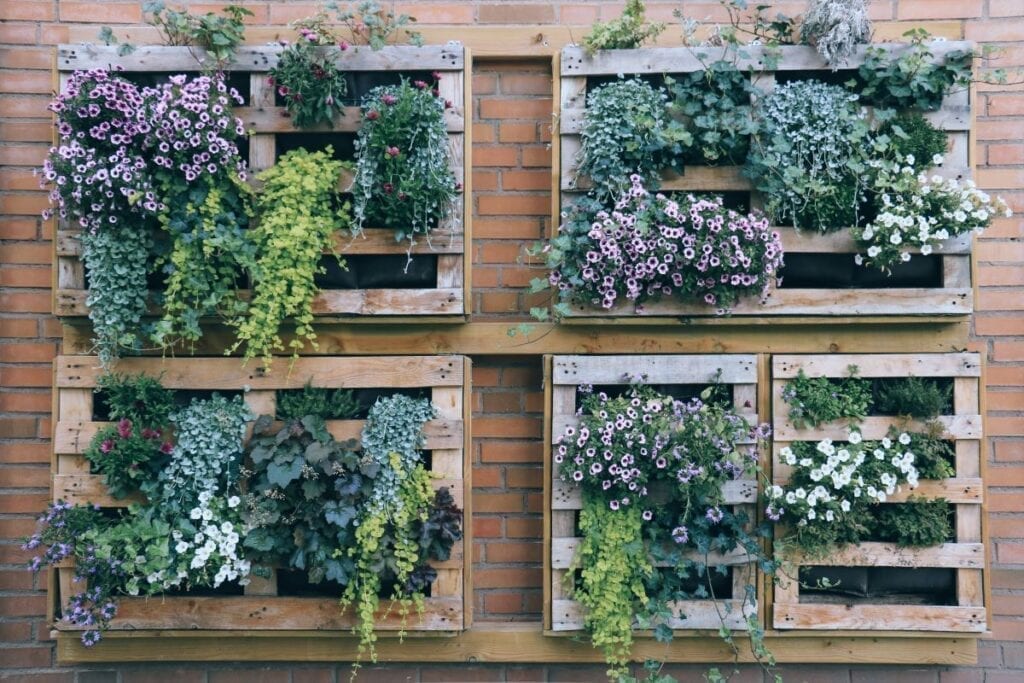 If you don't have the luxury of a large, grassy backyard, you could still add some green to your back patio. Try some landscape design ideas, such as creating a wall garden, hanging pots on the wall, or adding more plants in a corner of your small back patio or terrace.
You will need:
4. Outdoor kitchen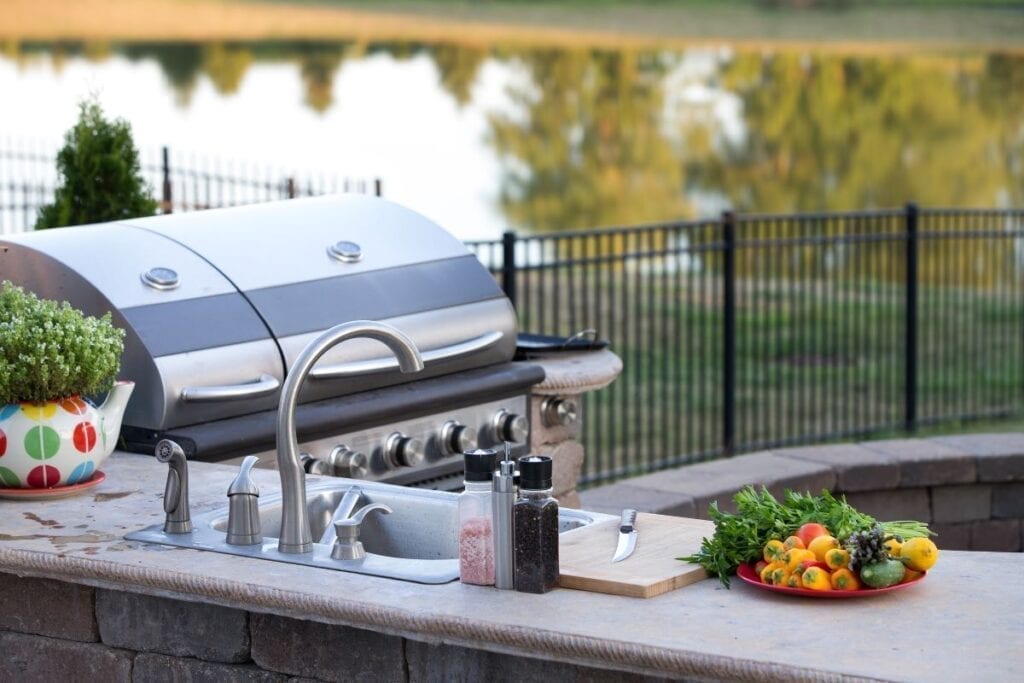 Have an alfresco lunch or your remote work coffee breaks outdoors. You don't need a lot of space for an outdoor kitchen if you're creative. A small counter that can work as a coffee stand or a barbeque, bar table and stools may be all you need.
You will need:
5. A place for a nap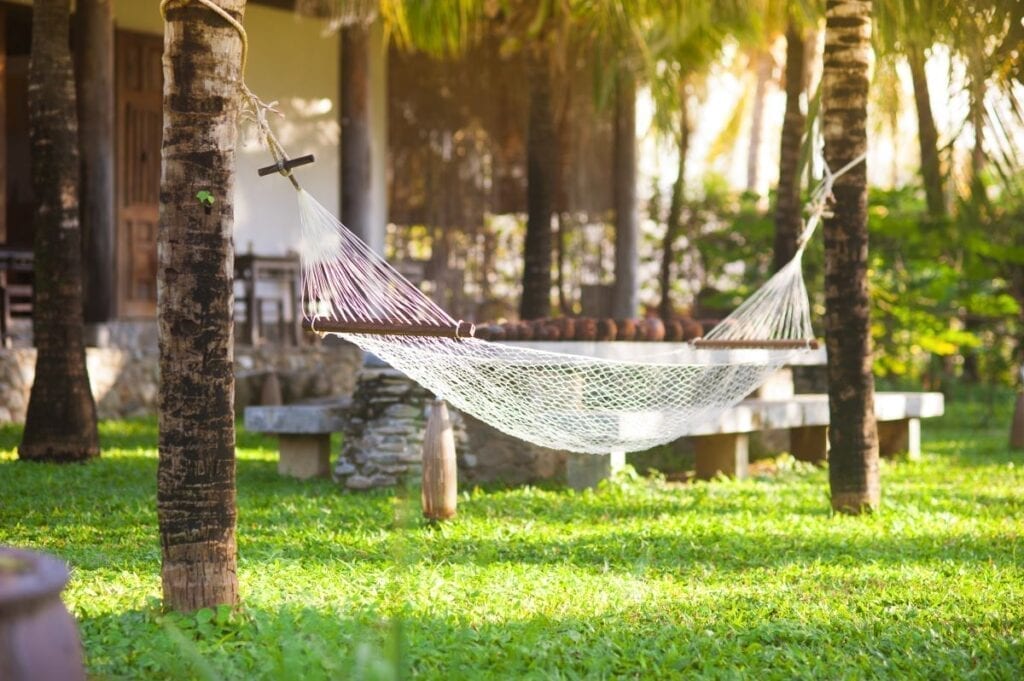 A short, 15 to 20 minute nap or rest can reset your batteries to conquer the rest of the day. Consider adding a hammock or lounge to your backyard where you can disconnect from phones and computers and reconnect with yourself.
You will need:
6. Wildlife zone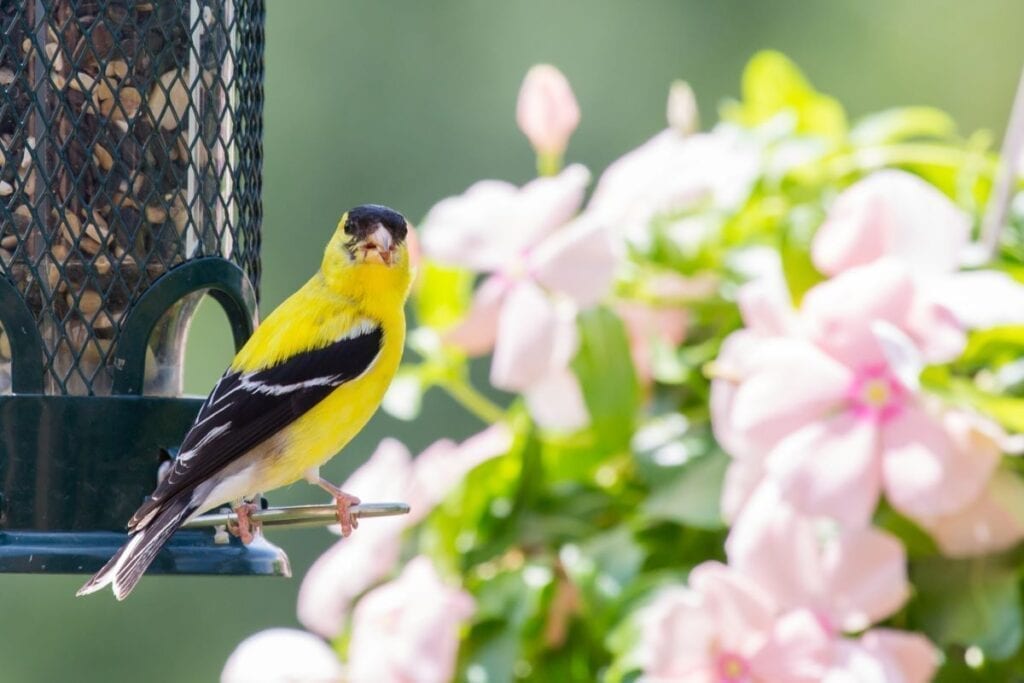 Share your home landscaping with your winged friends, such as ladybugs, butterflies, bees, and birds. Add wildlife-friendly plants, such as comfrey, angelica, and flowering plants. Add birdseed dispensers and hummingbird feeders and keep them stocked. Soon enough, you'll have daily visitors in your backyard.
You will need:
7. A fire feature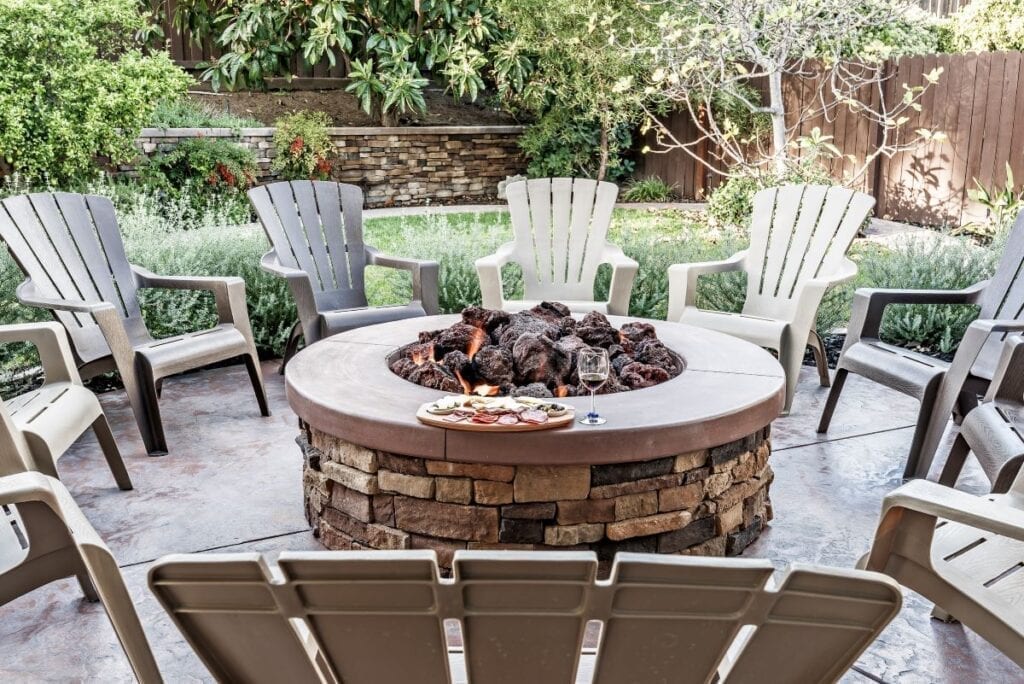 A fire feature may be the most popular spot in a backyard, especially in cooler nights. They aren't hard to add. All you need is a small area where you can place a few lounge chairs or a bench around the fire pit. For added safety, set up a fire pit on a stone or concrete base and away from grasses or shrubs.
You'll need:
8. Music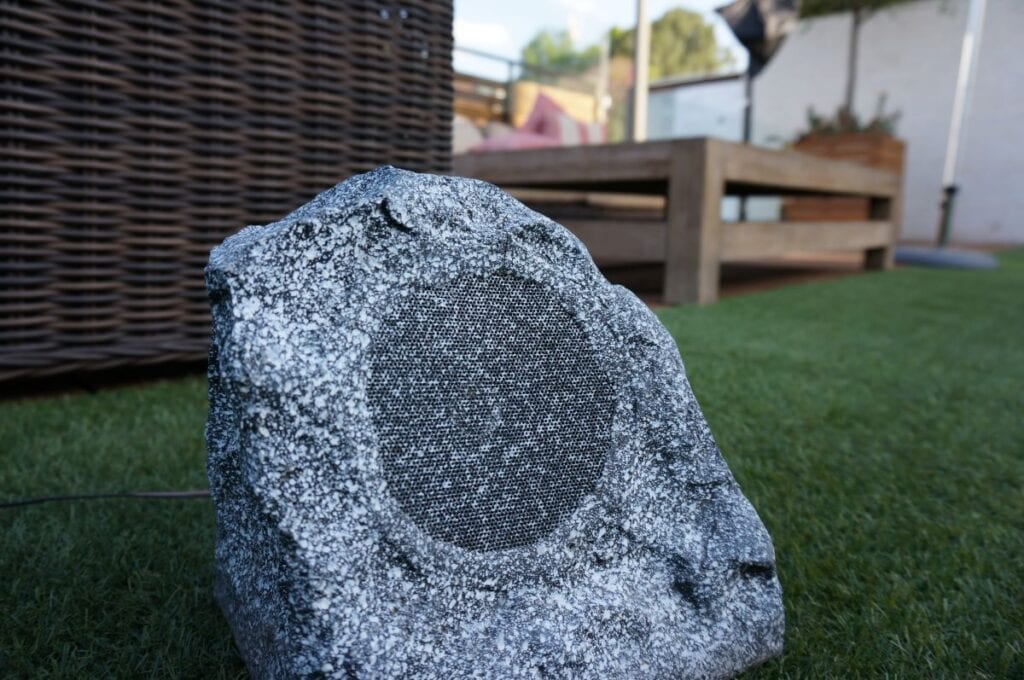 Music can enhance the outdoor landscaping design ideas you add. Adding your favorite tunes outdoors has never been easier, thanks to Bluetooth and wireless technology. You can stream your favorite songs, or the sounds of nature when you install an outdoor speaker that's Alexa enabled, or that works with your smartphone.
You'll need:
The bottom line
Spending more time at home is the new normal — for the time being. If you're working from home or sheltering in place, make the most of all the spaces available to you. For many, one of the most overlooked zones are the outdoor areas. You don't have to spend a ton of money to create an awesome outdoor space. Take inspiration from these simple landscape design ideas to transform a neglected or unused place in your patio into an extended living space.