Simple and Easy Front-of-House Landscaping Ideas You Need to Try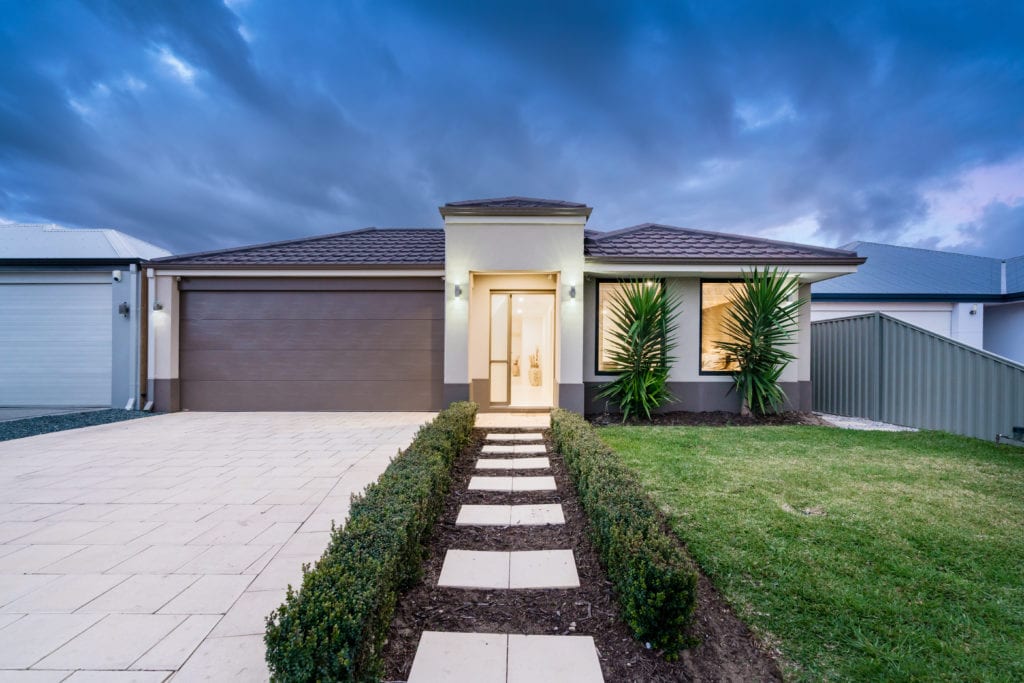 Aside from location, curb appeal is one of the greatest contributors to your home's value. And what makes or breaks your curb appeal? Your front yard landscaping. In fact, a Michigan State University study found that a good landscape can add 5-11% to your perceived home value. After all, your front yard is the first impression that people get when they drive by your house or walk up to your front door.
Revive your landscaping and bring new life to your curb appeal with these easy DIY projects. And best of all — these are all projects that you can do over a weekend without breaking the bank.
12 simple front yard landscaping ideas that can add serious curb appeal
1. Add rock features
Even if you use a different material for a garden bed border, adding rocks or stones break up the profile for an understated natural accent. In many cases, front yard landscaping ideas with rocks can serve an important function, too, like making a rock spillway for your rain gutters that will keep an area from getting too muddy. Other ideas include breaking up a bed or adding pea gravel borders to your walkways. This project will only run around $20–$50, depending on how much surface area you're covering.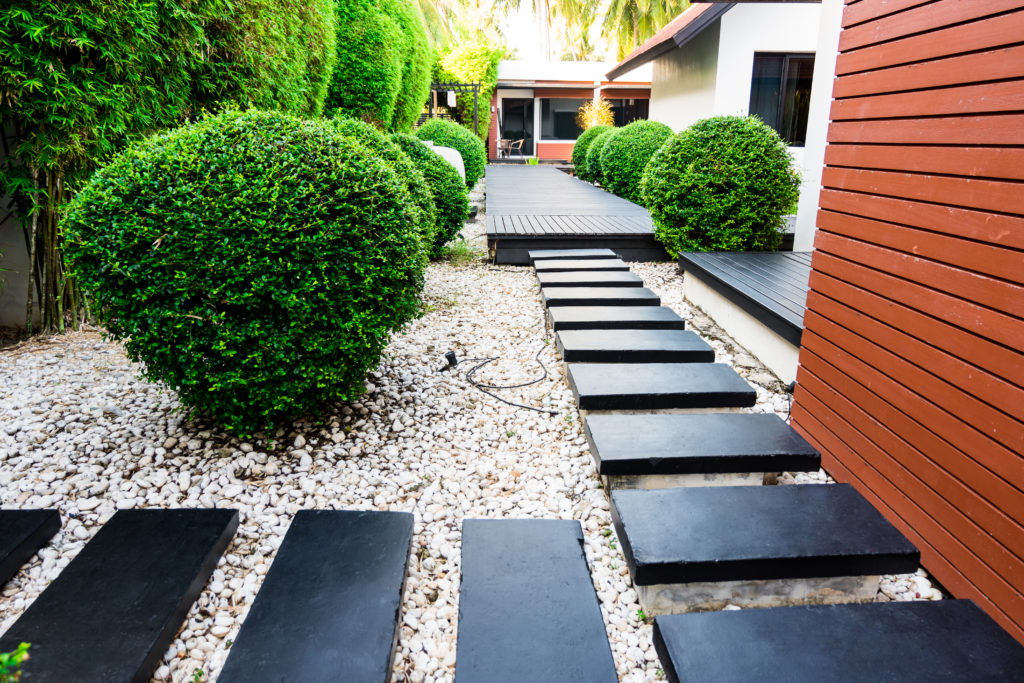 2. Add lighting
Landscaping lights are inexpensive (as cheap as $20), and most often solar-powered. This means you can simply choose the color lights that you like, stick them in the ground along your walkway or bordering a flowerbed, and let them power themselves to light up your front yard in the night.
You can also upgrade to standout features like lanterns, lighting that recesses into a walkway, or even faux rocks with integrated lights that seamlessly blend into the landscaping.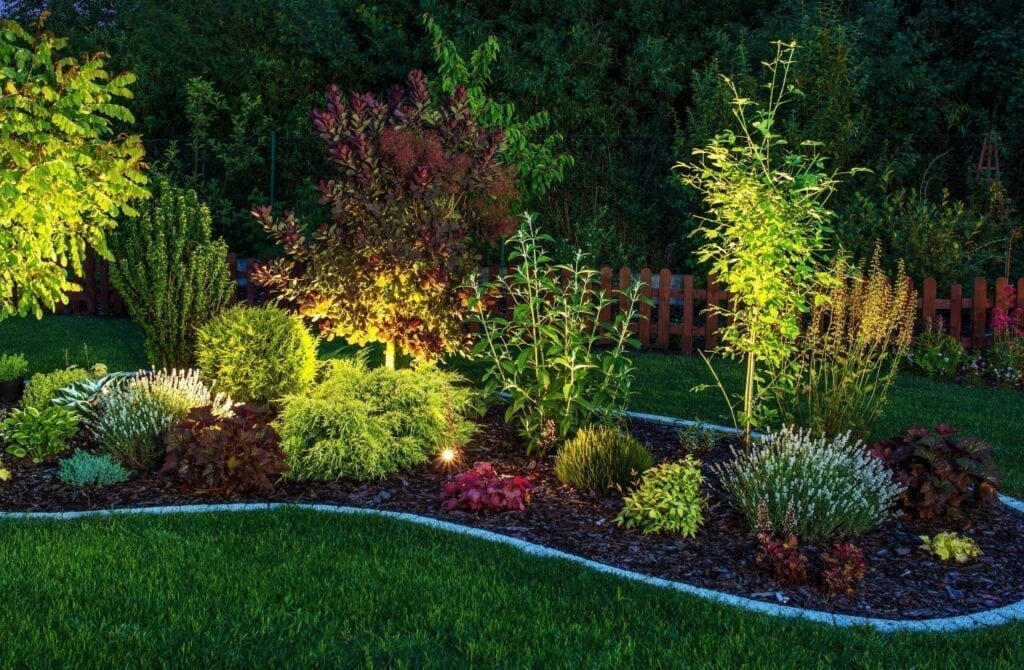 3. Upgrade a bed border
By simply upgrading or refreshing the border on your flowerbeds, it will change the whole look of the plants and features already there. Pavers, pre-made blocks, and natural stone retained with a $30 plastic lawn edge kit are all good candidates, depending on your home's style.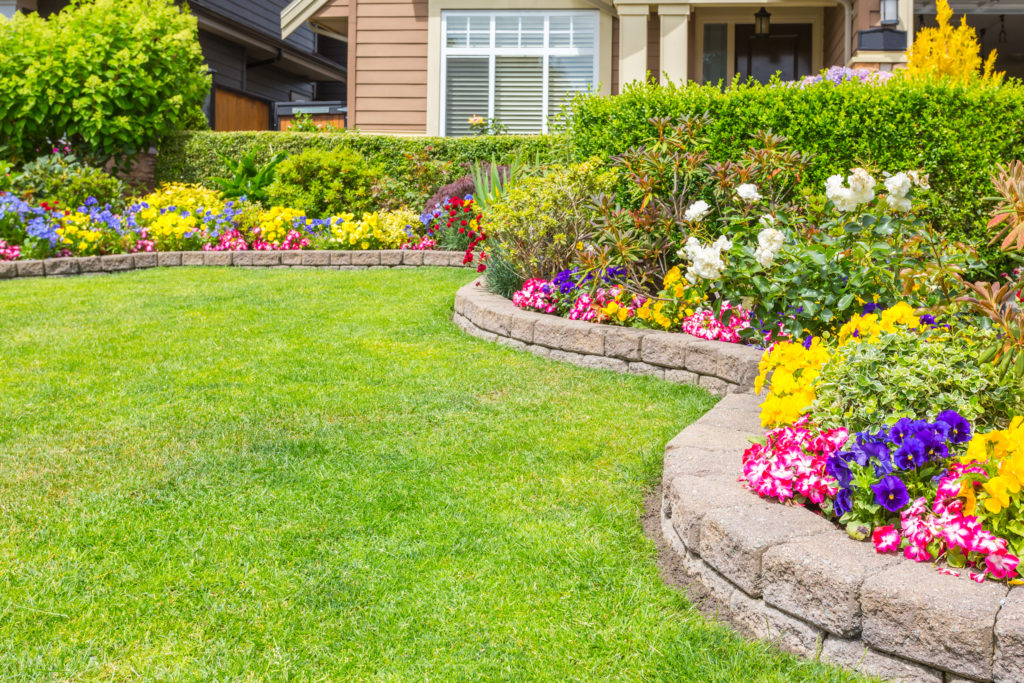 4. Plant ground cover to hide unsightly areas
Not all yards are flat, and grass won't grow in all places. You can use a ground cover, like Pachysandra, to add greenery and color to areas where shade or slopes make it difficult for grass to grow. With seasonal maintenance, ground cover can look neat and professional without overtaking the parts of your yard where grass and other features shine.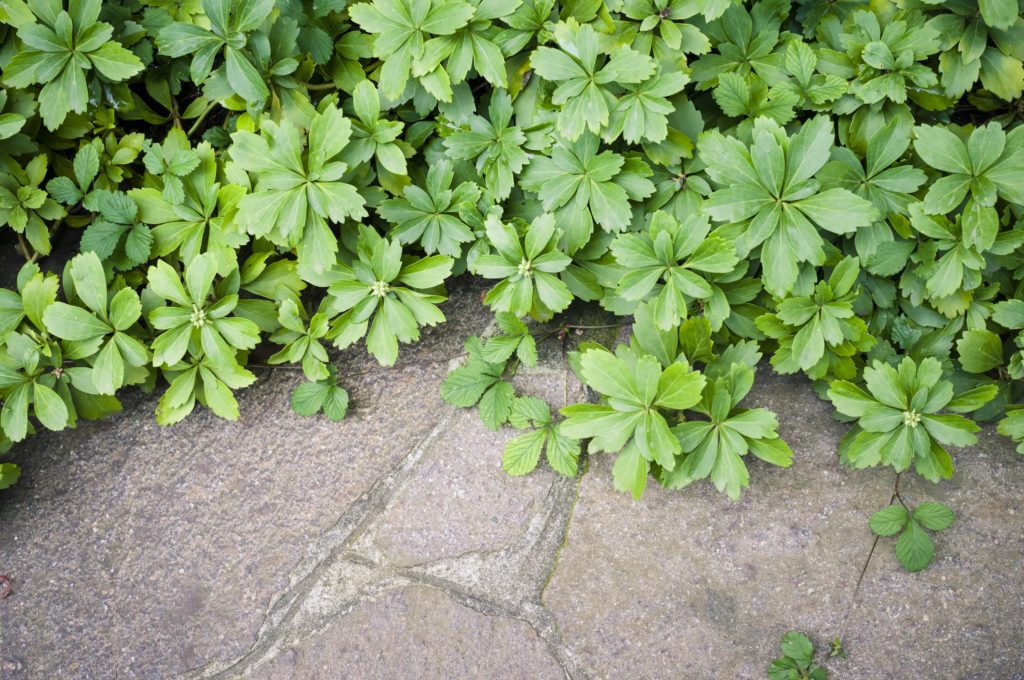 5. Plant perennial shrubs in front of your house
Once you plant perennial shrubs like Azaleas or Hydrangeas, they will give back year after year as they bloom and add color to the front of your house. Many are fairly inexpensive (around $40) and are easy to keep up. Be sure you consult with an expert at your local nursery for info on how to plant them with enough space, when to prune, and how to trim the perennials to prevent unwieldy growth.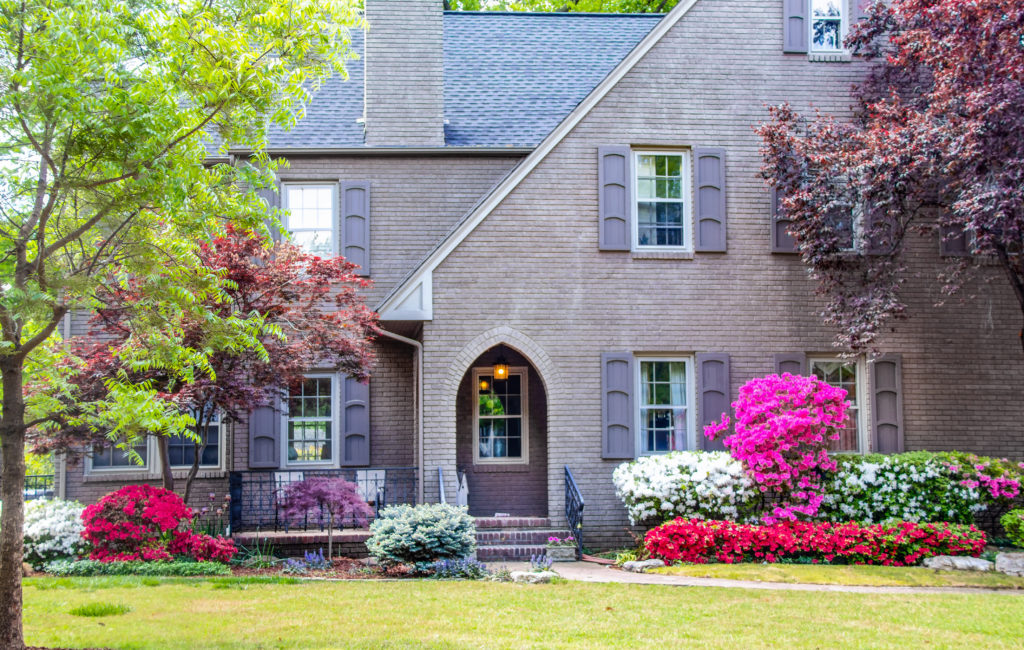 6. Make a garden bed around your mailbox
Plant some Creeping Jasmine or annual flowers next to your mailbox. Make a simple border to contain a little bit of mulch. This whole scape can be achieved for about $75 and can add color and personality to the end of your driveway.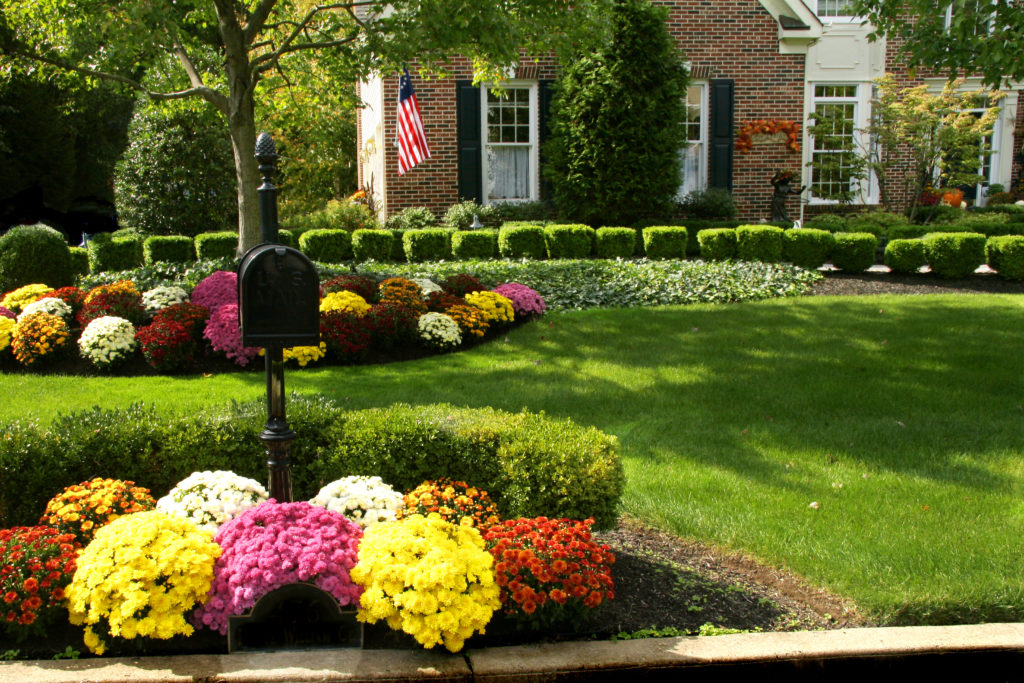 7. Haul out old mulch and refresh
Just because there's mulch in the garden bed doesn't mean that it looks good. Mulch can dry out, leaving your beds looking worse-for-wear. Revitalize your landscaping with a dark-colored mulch that will contrast with your shrubbery and flowers. You can buy bags of mulch at your local home improvement store for less than $10/bag. The amount of mulch you will need will depend on the size of your flowerbeds.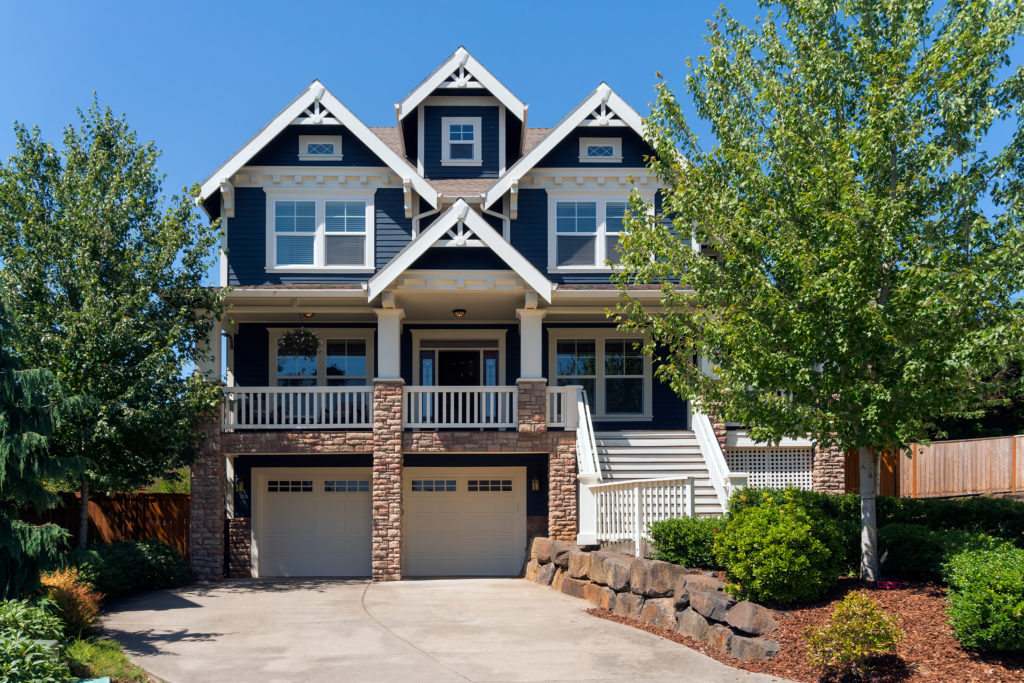 8. Build a flower bed around a tree
If your front yard already has a tree, adding a flower bed will give it a lot of character. These beds should match (or at least align with) the beds at the front of your house. Add color in the form of annuals or perennials. All in all, this project will likely cost $100 to $300, depending on the border and plants that you buy.

9. Improve your grass
A drab lawn can immediately take away from your house's initial cuteness. By renting an aerator machine for around $100, you will greatly improve the penetration of nutrients for a fuller, healthier looking lawn. Even a simple reseeding with a $50–$70 bag of seeds will help fill in thin spots and prevent patches on your whole property.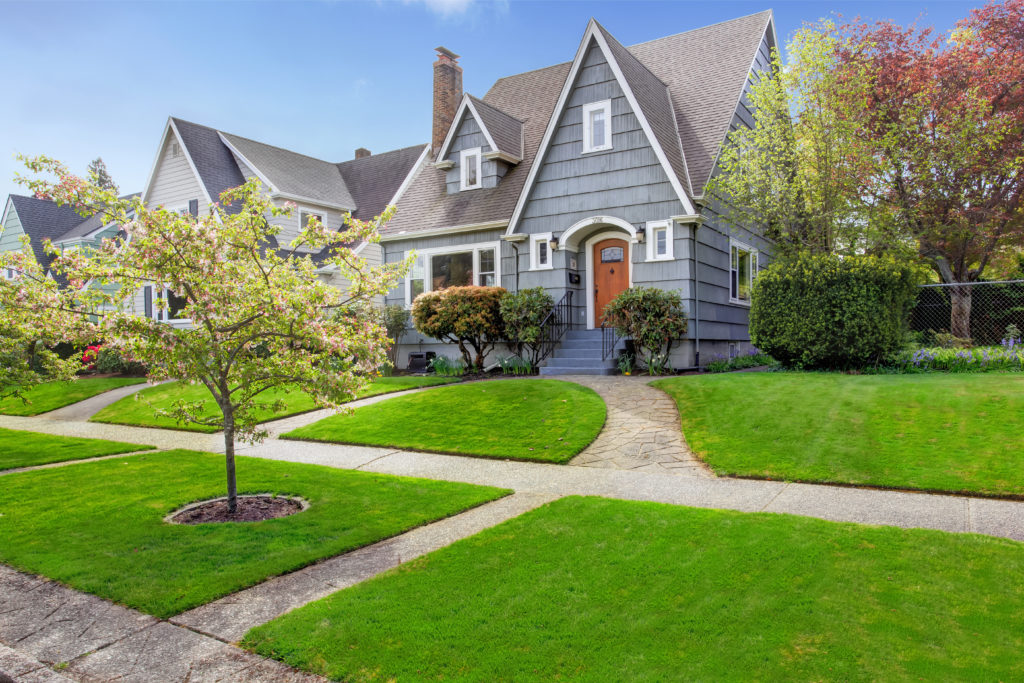 10. Plant a shade tree
With either bright spring blossoms or brilliant fall colors, a native hardwood tree planted in your front yard will bring years of beauty to your home's exterior. While some rare varieties of trees are expensive and require care, most trees from your area are hardy, resilient, and affordable at your local nursery. Expect to pay around $100–$200 for a sizable tree, plus cost of delivery.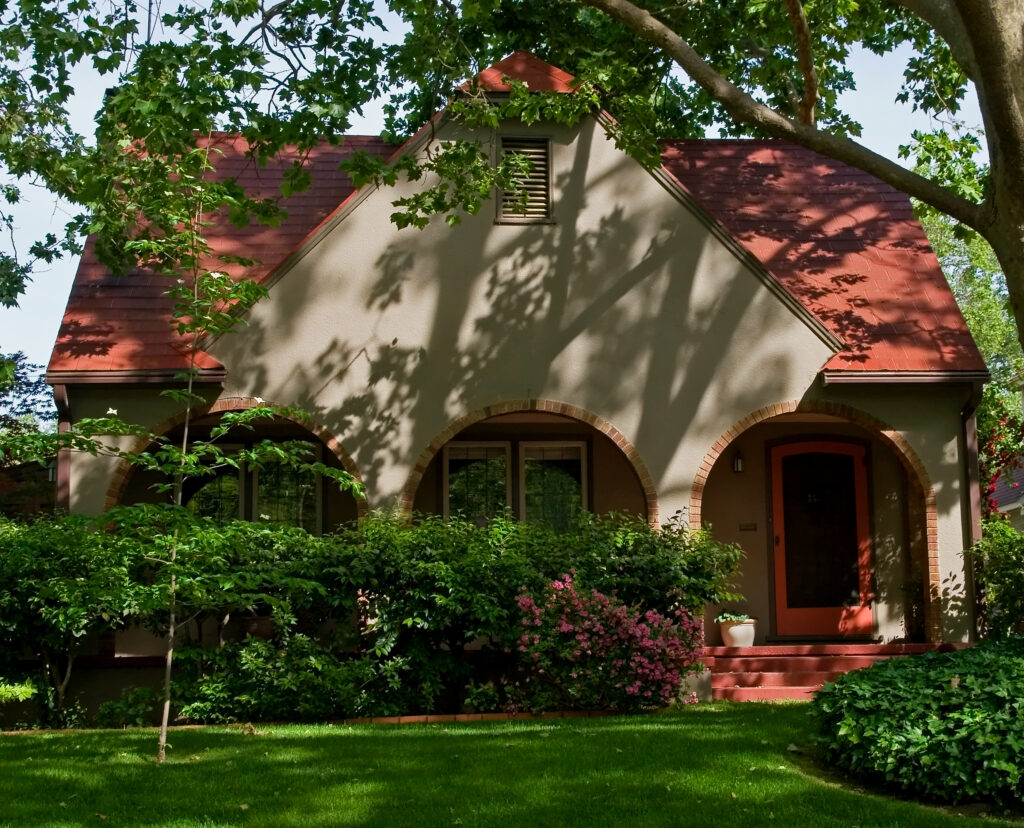 11. Plant an ornamental colored tree
While a large shade tree can add a regal touch to your front yard landscaping, the subtle pop from a colorful tree, such as a Japanese maple, will offer a bright focal point in your yard. Some varieties of Japanese maples can be quite expensive, but others are quite affordable, costing around $100. They're also fast-growing and beginner-friendly for the first-time landscaper. If you're feeling bold, try a cherry tree.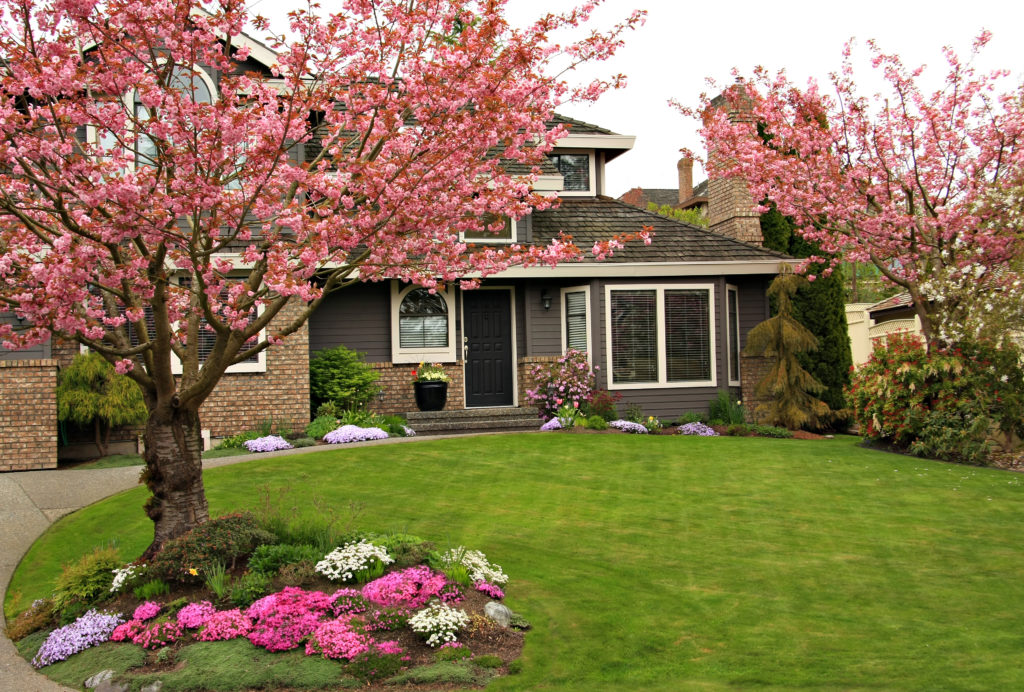 12. Set up a birdbath
You can get a lightweight, antique-style birdbath for under $40. Birdbaths are a way to add a water feature without the hassle of water connections and maintenance. Plus, you're inner bird-watcher will leap for joy whenever you get beautiful, winged visitors.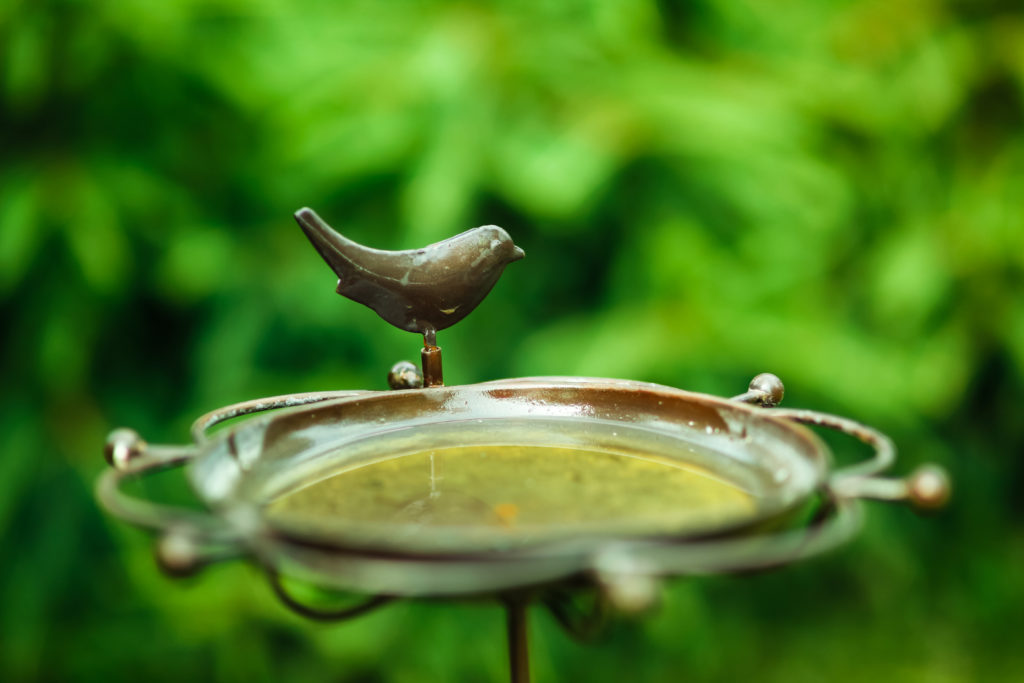 Tips on low-maintenance landscaping
A lot of great features and plants can add beauty to your front yard but end up taking a lot of time to maintain throughout the year. To keep things manageable, consider these tips before any front yard landscaping project.
Research the growth and maintenance of your plants before buying. Some ground cover like Myrtle or Stonecrop can get out of hand fast, so look for varieties that only need edging one or two times a year.
Plant perennials wherever possible. Annual flowers provide a lot of color and dimension to a flower bed, but they last for just a few months. For veteran landscapers, an easy trick is to mostly invest in perennial shrubs and bushes to do most of the work year after year, and then work in annuals if you have the time and desire.
Maintain your garden bed edges. This does take a little work, but it's well worth it later. By using a simple edging shovel, you can easily and quickly maintain clean lines around the features that you invested time and money to build. A good garden edge is seldom noticed, but the lack of one presents a messy look that takes time to dig out and redefine.
Frequently Asked Questions
Q:
How much does it cost to landscape a front yard?
A:
The main thing you will need is tools, so invest in a spade, garden rake, hand trowel, and a good wheelbarrow. These tools will cost you less than $150 and will last for several years of landscaping projects and maintenance. Make a list of what you'll need for your next landscaping project and set a reasonable budget.
Q:
How can I make my front yard look better?
A:
Even the most simple front yard landscaping ideas will be underwhelming without neat trim, healthy plants, and green grass. Focus your energy on maintaining clean lines around your landscaping elements and helping your grass and plants look vibrant and healthy.
Q:
What landscaping is worth doing on my own?
A:
Most simple front yard projects can be handled fairly easily without help, even for a novice. But projects that require hauling a large amount of dirt, rock, or bigger plants might be worth bringing in the pros. Even if you don't have a vehicle that can haul these elements, nurseries across the country offer delivery services for mulch and plants at reasonable costs.
Q:
What's the difference between landscaping and maintenance?
A:
Landscaping is making the elements, and maintenance is keeping those elements looking nice. Improving the look of your lawn's grass by aerating, composting, or reseeding is an essential landscaping task that you can hire out, but it's also easy to do once a year. Beyond that, normal edging, mowing, and pruning of your landscaping elements are considered maintenance.