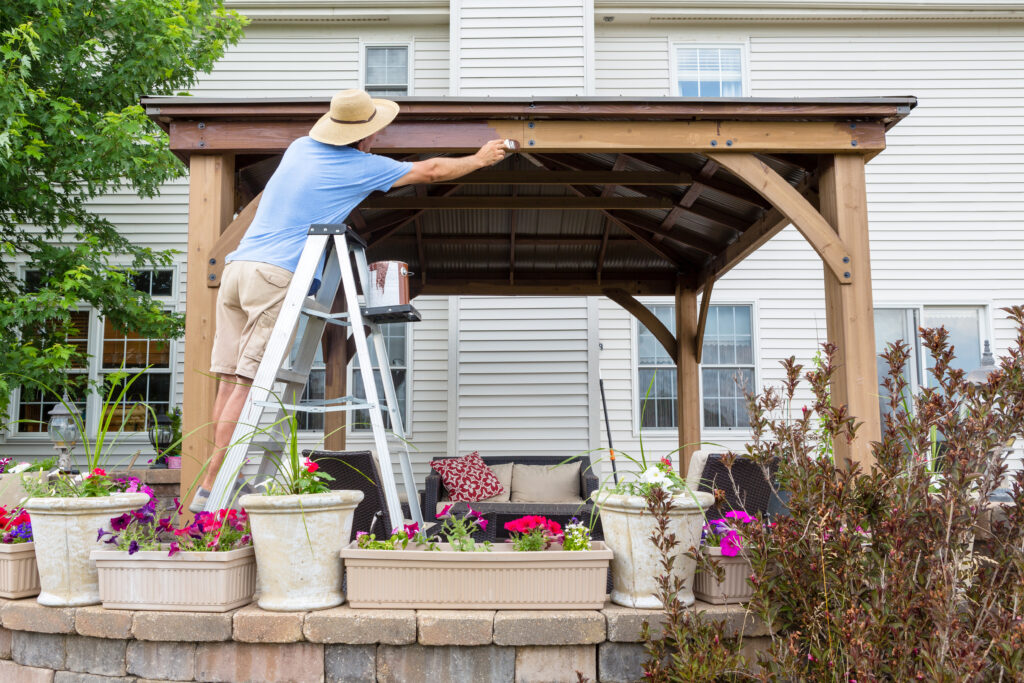 17 outdoor shade ideas to keep you cool in the summer heat
1. Sail shades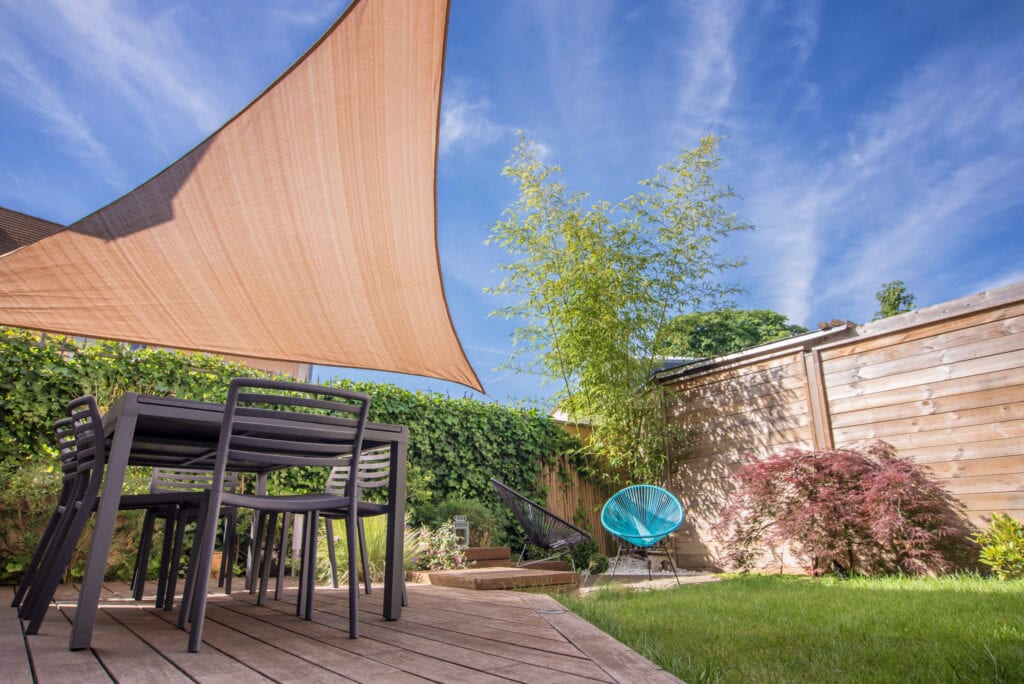 Sail shades are ultra-versatile in both shapes and sizes. Attach them to trees, the side of your home, or posts with cables and screw hooks. Overlap the shades to create a more full area of coverage.
Project Cost: $70 for a 12-foot by 16-foot sail shade. You'll need a sail shade and installation hardware kit.
2. Retractable awning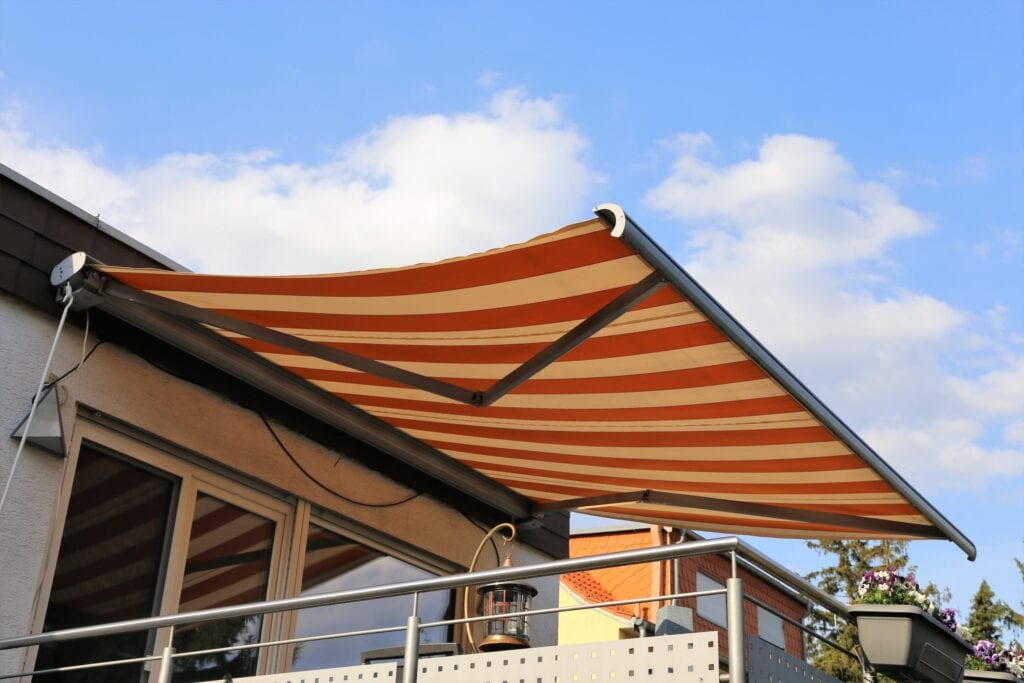 For those looking for backyard shade ideas attached to your home, motorized or manual retractable awnings will provide your patio or deck with shade when you need it most.
Project cost: Costs vary based on size and features, ranging from $200 to over $1,000.
3. Gazebo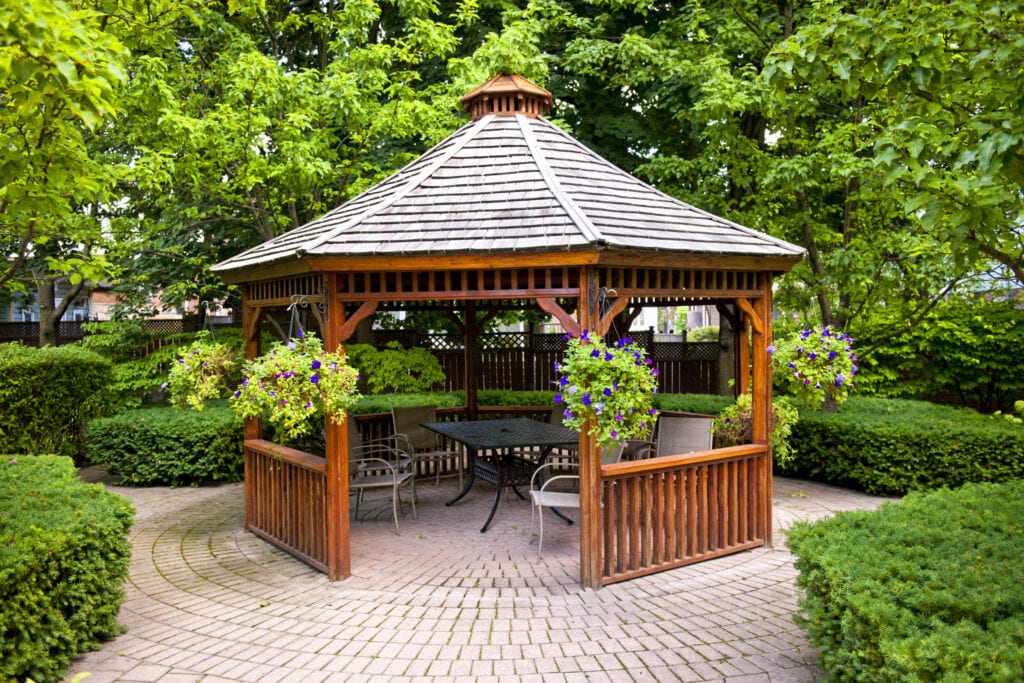 Gazebos aren't just for parks; they're a perfect addition to your backyard shade ideas list. Gazebos are constructed in several different materials, including wood or metal. Choose to make them a permanent structure or one you can dismantle at the end of summer.
Project Cost: You can purchase a round cedar gazebo kit for $2,500 or a metal pop-up gazebo for under $200.
4. Outdoor curtains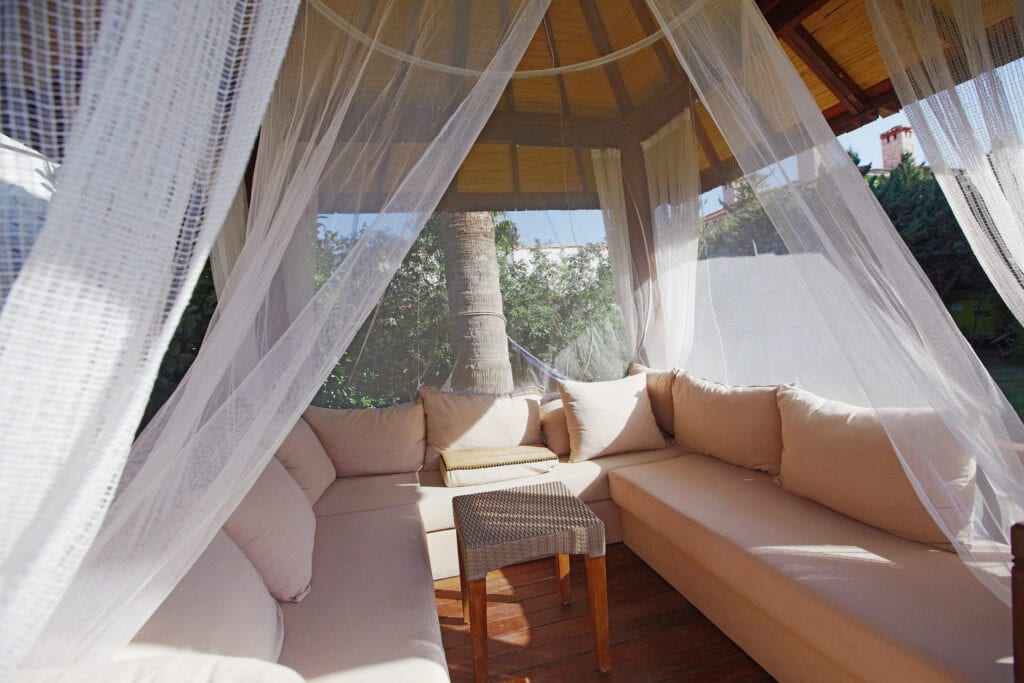 Add an extra layer of shade and privacy with outdoor curtains. Attach them to your gazebo, pergola, or cabana for a finished look.
Project Cost: Under $30 for grommet-topped water-resistant curtains.
5. Trees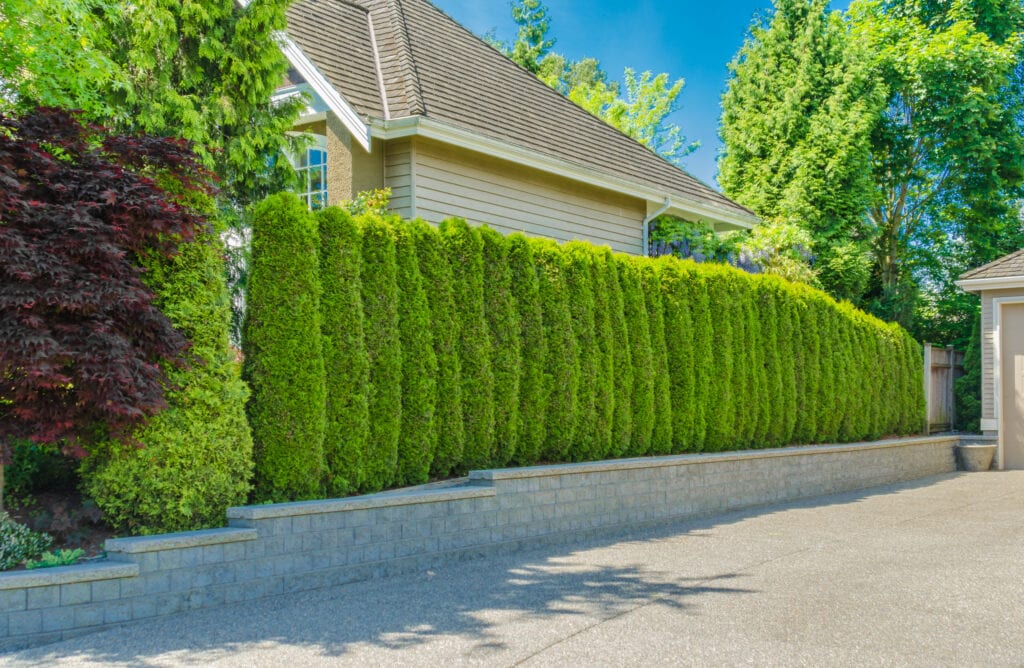 One of the best backyard shade ideas is Mother Nature-approved. Plant fast-growing shade trees such as weeping willows for both beauty and protection from the heat of the sun.
Project Cost: Under $30 for starter trees, while more mature trees can start at around $75.
6. Pergola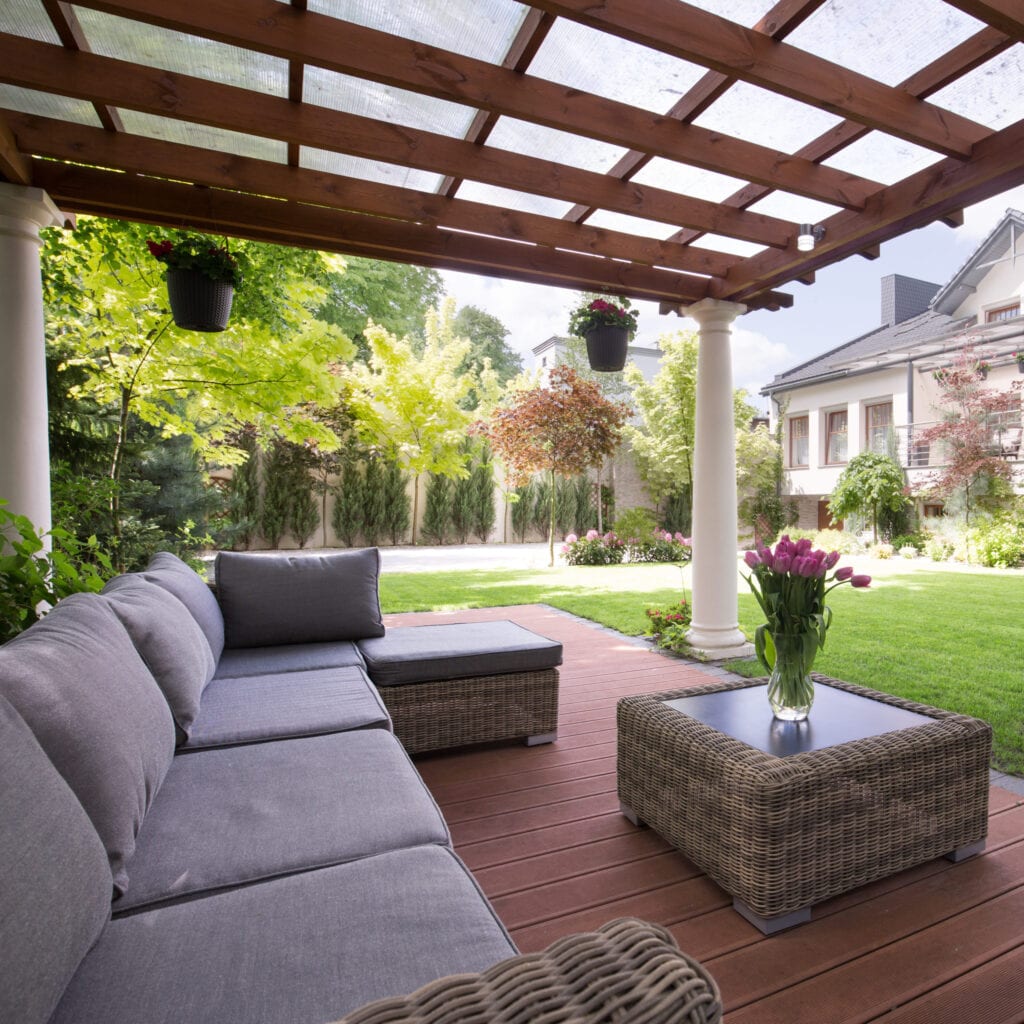 Are you searching for outdoor shade ideas that are ideal for entertaining? Freestanding pergolas with shades create a fantastic space for intimate gatherings.
Project cost: A 12-foot by 10-foot pergola with adjustable shade will cost a little over $900.
7. Market umbrella with DIY stand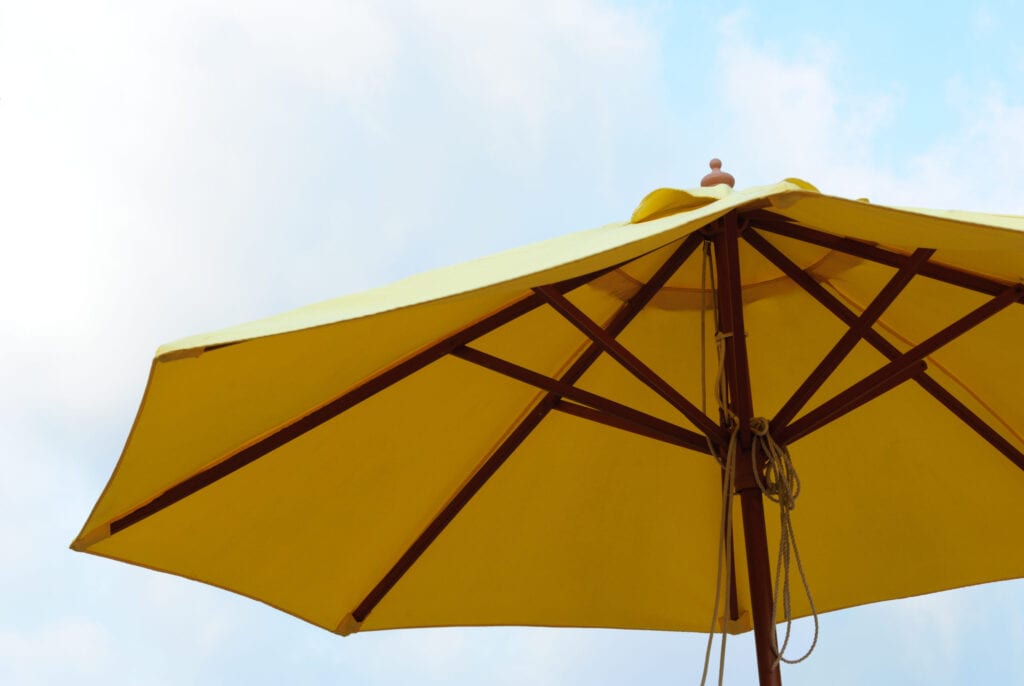 Market umbrellas are reasonably priced, but their stands are sometimes more expensive than the actual umbrella. Try this inexpensive and ingenious holder.
Project Cost: Under $40 for a market umbrella. $35 for the custom stand. If you have some of the stand parts lying around, the cost will be even lower. All you need is a planter, wood, screws, a 2″ piece of pipe, and a bag of cement.
8. Offset cantilever patio umbrella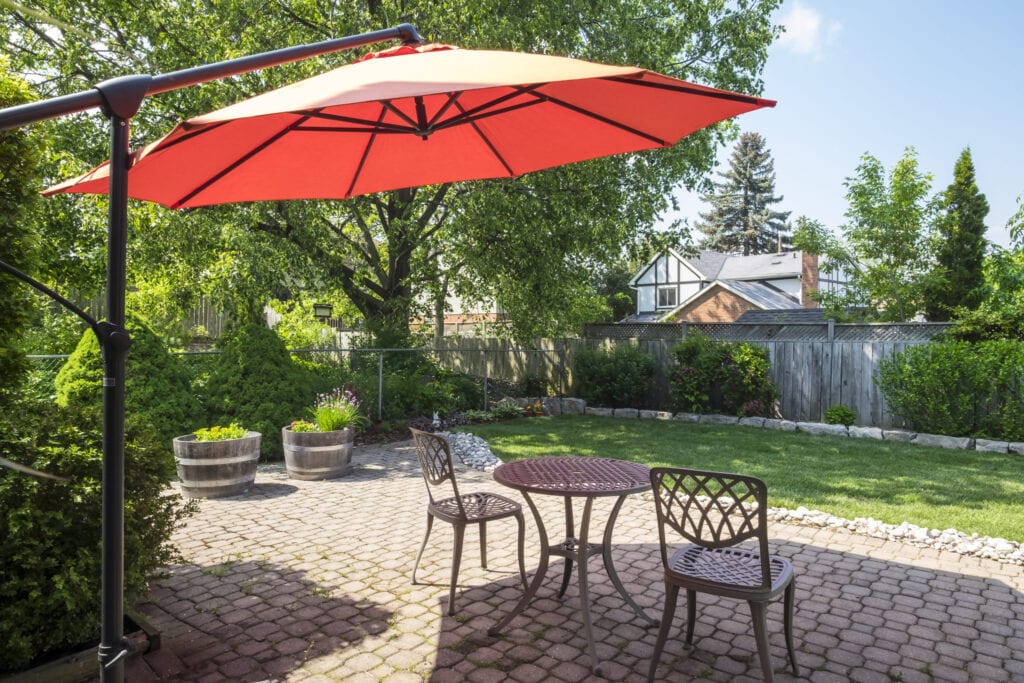 Take your backyard shade ideas to the next level with an offset cantilever patio umbrella, rotating 360 degrees to block out the sun where you need it most. The offset style allows for more seating and cooling off underneath.
Project Cost: $150 for a 10-foot fabric umbrella.
9. Outdoor rolling sunshades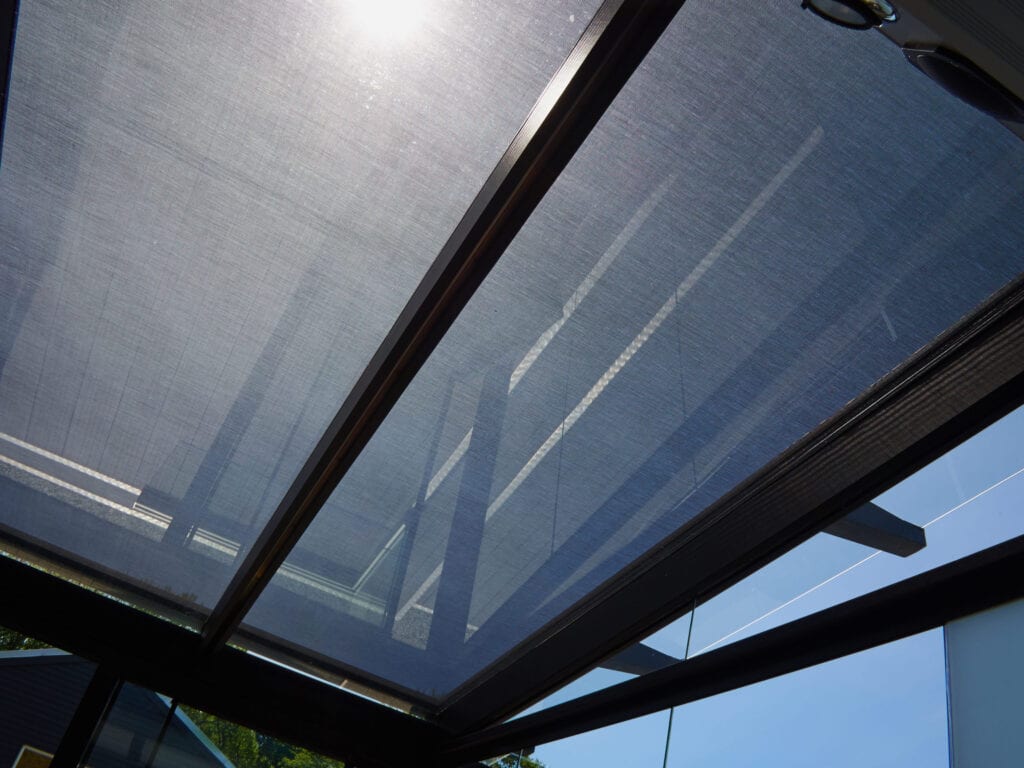 Think of rolling sun shades as blinds for the outdoors. They can be attached to your pergola or other structure for optimum adjustable sun protection.
Project Cost: Under $100 for a 6-foot wide by 6-foot long shade.
10. Sliding canvas roman shades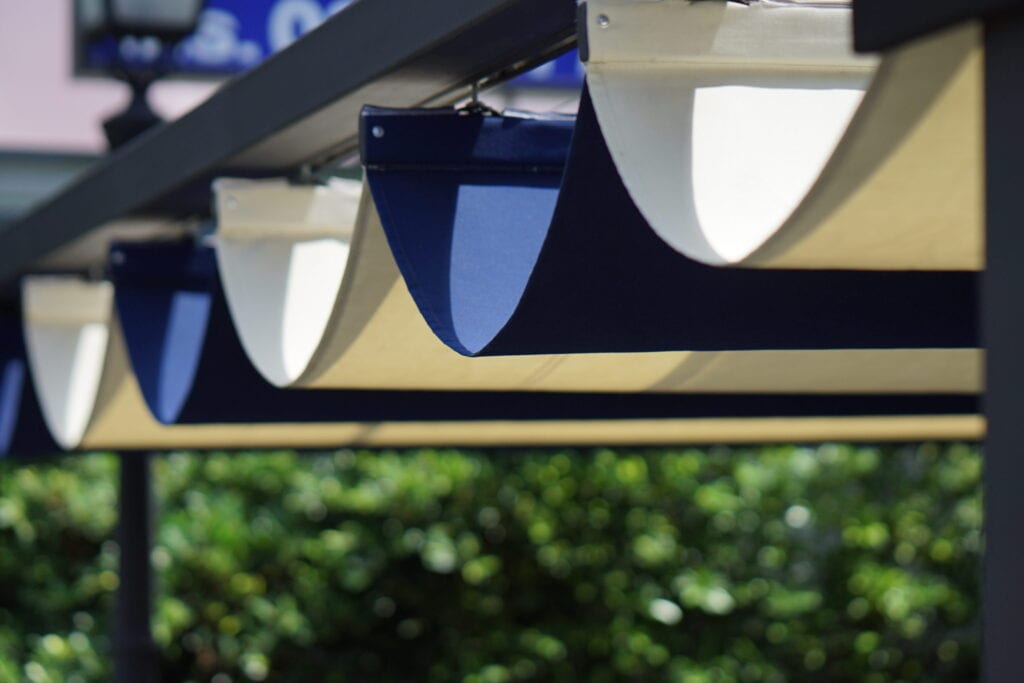 Canvas roman shades attached to cables allow you to easily adjust where you need shelter from the sun. Add a few lounge chairs for rest and relaxation.
Project cost: Create your own with PVC piping, sailcloth, and wire cable or purchase a premade cover. Both will cost under $200.
11. Pop up canopy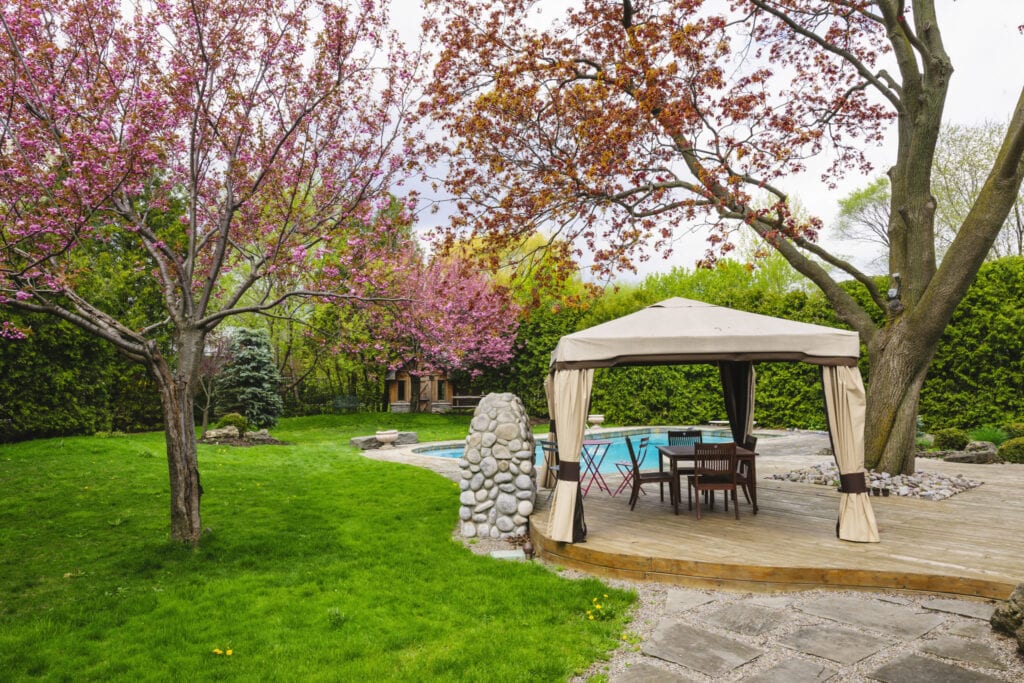 Wallet-conscious backyard shade ideas include portable pop up canopies. They're not only moveable but take up little storage space when dismantled.
Project Cost: $70 for a 10-foot by 10-foot canopy kit.
12. Patio umbrella for your dining table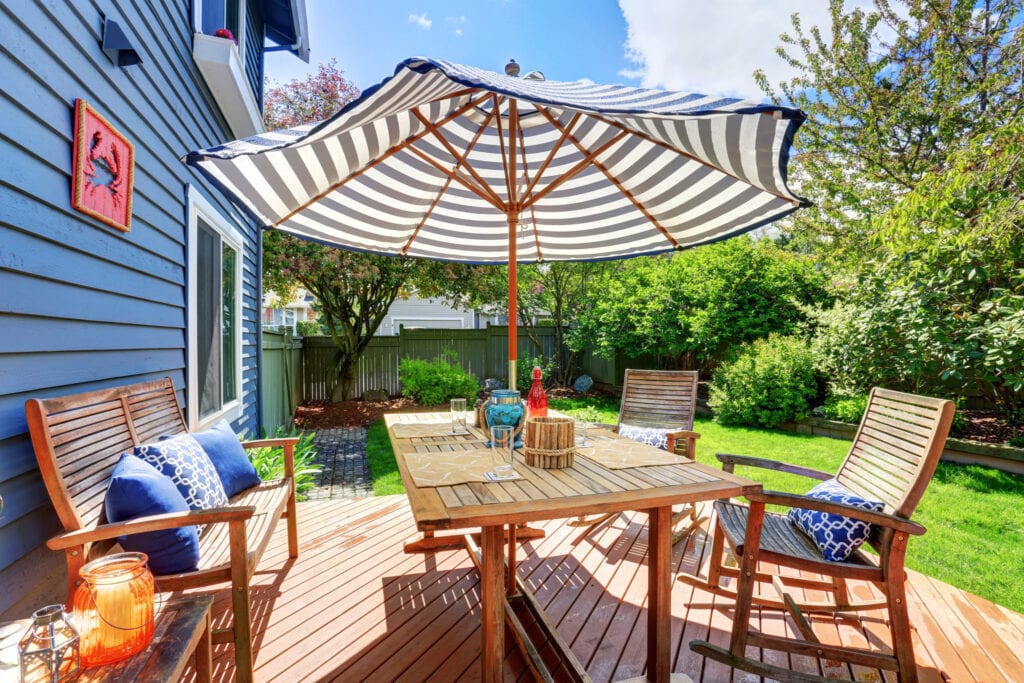 A simple patio umbrella added to your outdoor dining table makes al fresco dining even better. Use the auto-tilt to position the umbrella for maximum shade.
Project Cost: $51 for a 10-foot adjustable umbrella.
13. Outdoor daybed with retractable canopy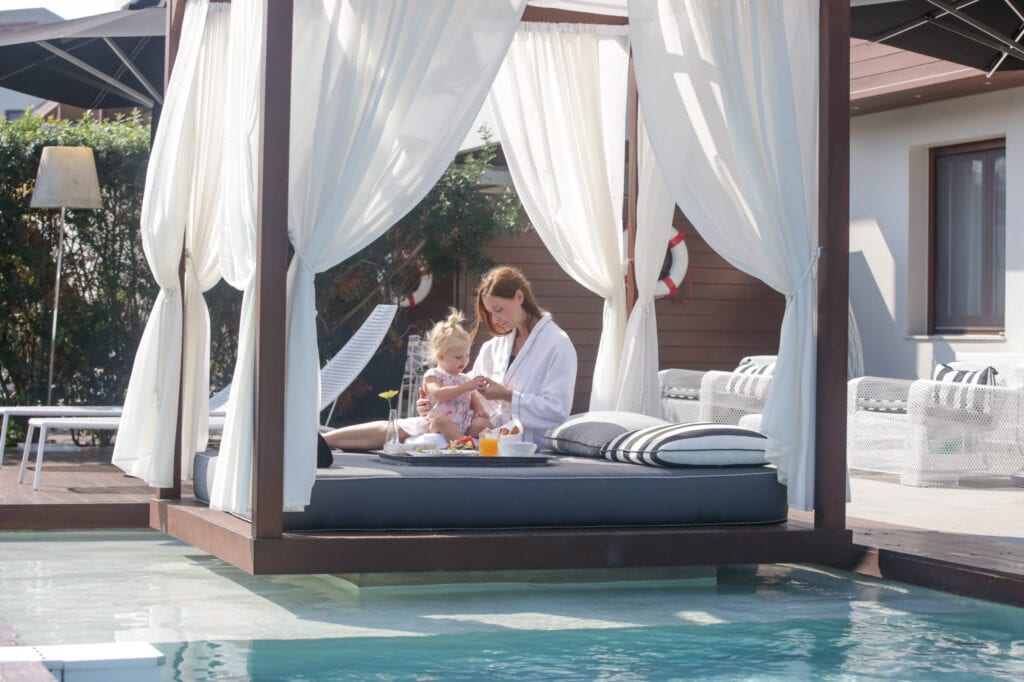 Create shade and a focal point in your backyard with a stylish outdoor daybed for lounging or entertaining. The retractable canopy helps shield you from the heat of the midday sun.
Project Cost: $500 for sectional, canopy, and cushions.
14. Tiki Umbrella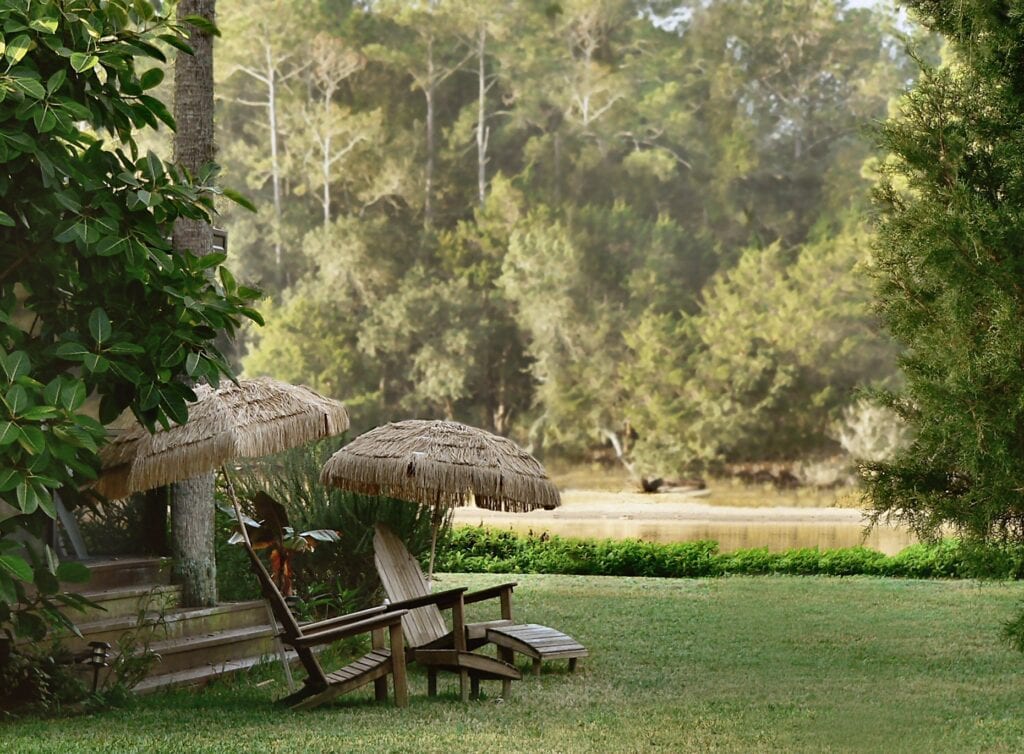 Design your own backyard paradise with a tropical tiki umbrella that fits perfectly at your bar, poolside, or anywhere you need patio shade. Family and friends will love hanging out under your thatched umbrella.
Project Cost: $74 for an 8-foot adjustable tiki umbrella.
15. Lattice Pergola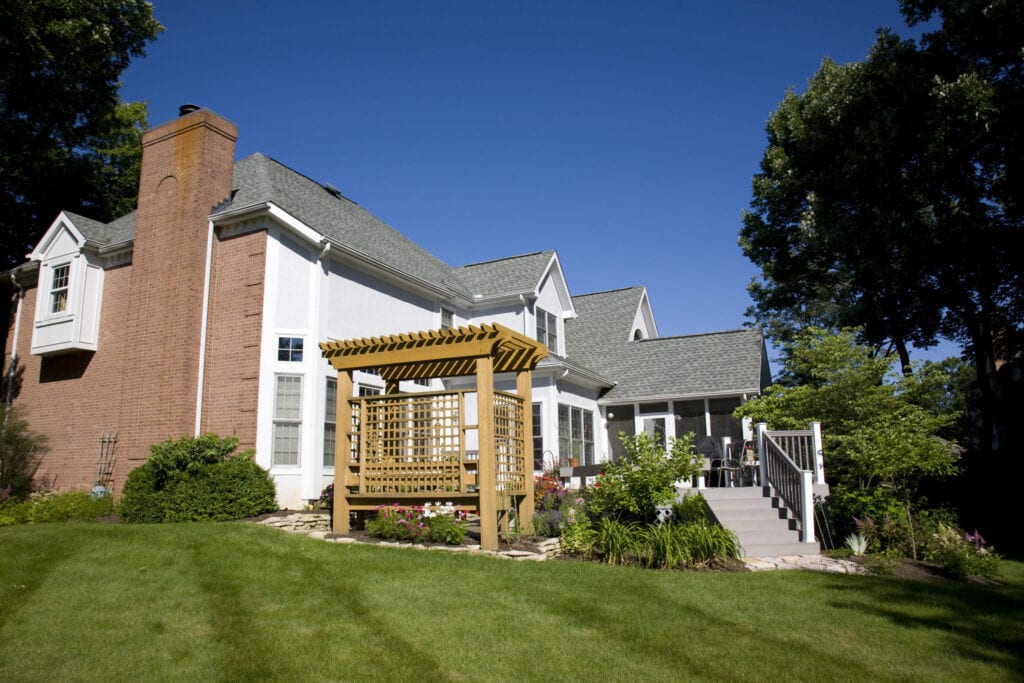 Pergolas with a lattice roof provide shade and a place to create a stunning garden canopy. The lattice slats come in a variety of widths, so consider if you will keep it "as is" or add some additional shade with wisteria or climbing roses.
Project Cost: $1,200 for a 10-foot by 10-foot lattice pergola.
16. DIY PVC sun shade canopy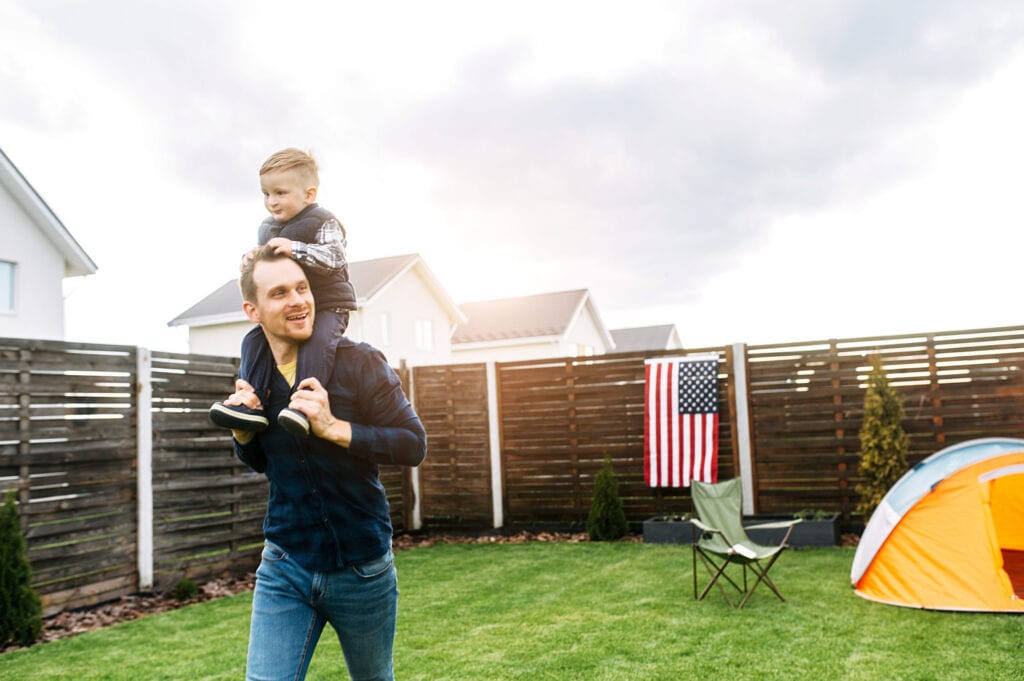 Get creative with PVC pipe and customize your sun shade canopy to fit your personal needs. PVC pipe is extremely flexible, so you can easily adjust the length and width of your shaded area.
Project Cost: Approximately $60 for all materials including rebar, PVC conduit and fittings, shade cloth, and terra cotta pots.
17. Bohemian backyard canopy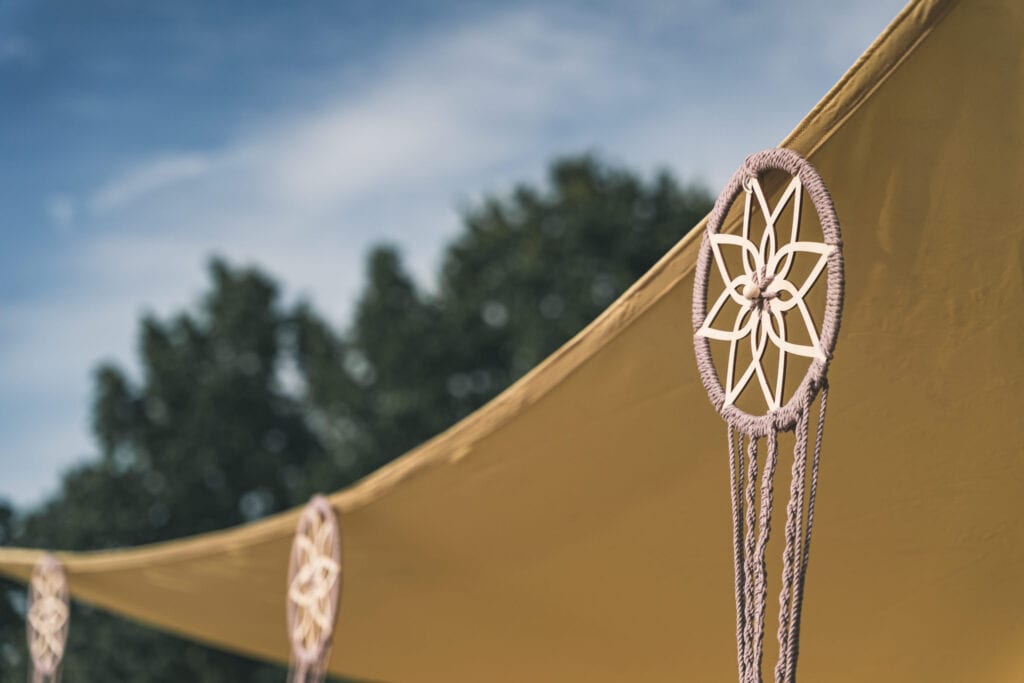 Are you searching for backyard shade ideas with a bohemian vibe? An airy cotton fabric backyard canopy will serve as a peaceful place for relaxation or meditation.
Project cost: Create your own boho canopy for approximately $40, including fabric, a hula hoop for the foundation, and a small hanging chain to secure the canopy.
The bottom line
Whether you purchase a premade structure or choose to DIY your own custom creation, a shady oasis is possible. Before you begin your backyard shade project, take time to assess the area during different parts of the day as the sun's position will change.
Frequently asked questions
What can I use for shade on my patio? 
There is a large variety of backyard shade ideas to keep you cool. Important considerations include your budget and size of space to be shaded.
How can I shade my patio for cheap? 
Keep an eye out for summer sales on inexpensive market umbrellas. Check out Craigslist, Facebook Marketplace, and yard sales for gently used umbrellas or pop up canopies.
Where can I find UV resistant outdoor fabric? 
Find a wide array of UV resistant fabric online or at your local fabric shop.
How do I know what size patio umbrella to purchase? 
Know your patio table length and add an extra two feet to ensure your entire table is shaded.