The Best Modems and Routers for Xfinity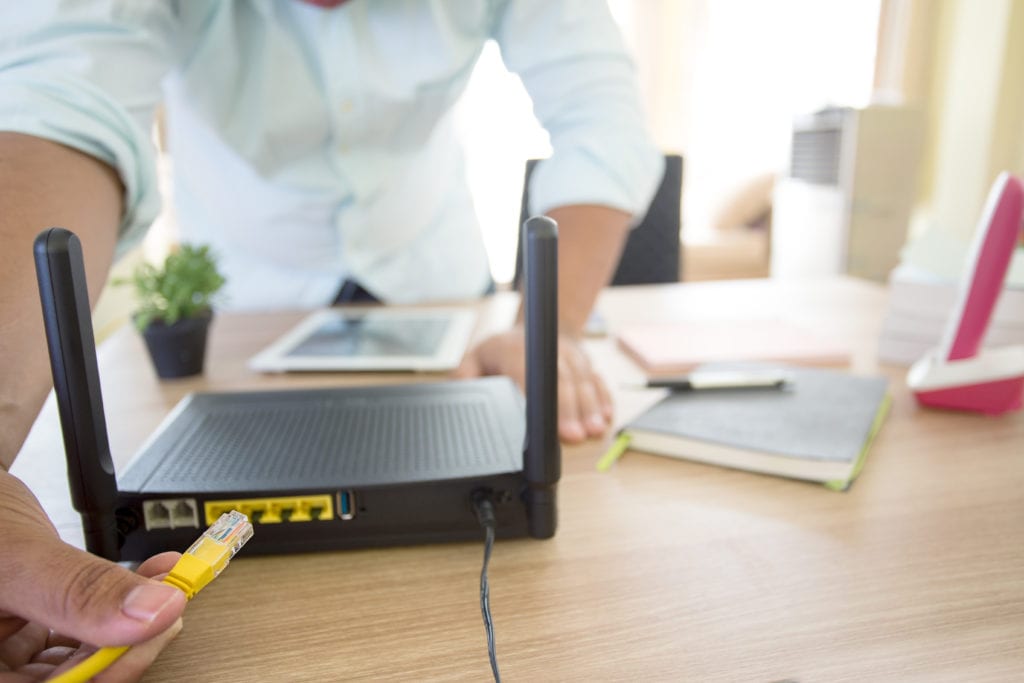 To use Xfinity internet, you'll need a compatible modem and router. You might think a modem and a router are the same device, but they are not. Simply put, a modem is a device that connects your household to your service provider, in this case, Xfinity. A router connects to the modem in order to create a Wi-Fi network in your home that your computers and connected devices can use to access the internet. Modems and routers can be purchased separately, or you can use a device that combines the two.
If you're signing up for Xfinity service, you have two options: rent a modem and router for a fee of $14/mo or purchase your own. While you might take comfort knowing that the Xfinity-provided device is compatible, it's important to note that the rental will cost you about $168/year. For around that amount (sometimes less), you can buy your own compatible equipment to use with Xfinity and save yourself hundreds of dollars of rental fees over the next few years.
To help you find the best modem for Xfinity by Comcast, we've compiled this guide to provide you several options to consider.
The best Xfinity compatible modems and routers
To find the best Comcast modem and the best Comcast router, we considered the maximum speeds they provide, DOCSIS technology, price, and customer reviews. The following Xfinity approved routers and modems will work with any Comcast plan:
Overall best performance combination modem and router: Motorola MG7700 Modem WiFi Router Combo with Power Boost
Most affordable combination modem and router: Motorola MT7711
Most advanced combination modem and router: NETGEAR Nighthawk Cable Modem with Built-in WiFi 6 Router (CAX80)
Combination modem and router provided by Xfinity: xFi Gateway
Best router for Xfinity: Google Mesh Wi-Fi System
Best modem for Xfinity: NETGEAR Nighthawk Multi-Gig Speed Cable Modem (CM1100)
Maximum speeds: 800 Mbps (can upgrade for more)
Price: $$
If you want your modem and router in an all-in-one device for your Xfinity internet plan, this model from Motorola finds a happy medium between performance and affordability. It can handle internet speeds up to 800 Mbps — plenty of speed for even bigger households — making it suitable for all but the fastest Xfinity plans.
For plans with faster speeds, you can upgrade to two other versions of the Motorola MG7700 as well. And with four ethernet ports, you can connect plenty of devices like smart TVs, game consoles, and computers for a faster wired connection.
Most affordable combination modem and router: Motorola MT7711
Maximum speeds: 400 Mbps
Price: $$
If you're looking to save a bundle while not sacrificing too much in functionality or performance, consider Motorola's MT7711. Designed to work exclusively with Xfinity internet service, the Motorola MT7711 is recommended for service speeds up to 600 Mbps. With an average Amazon user rating of 4.5 stars out of 5, the combo modem/router is the most-liked combination device on the market thanks to ease-of-installation, material quality, durability, and a powerful Wi-Fi signal.
The device is equipped with Power Boost, which amplifies the wireless signal to the FCC legal limit. This feature improves the range and speed of the Wi-Fi networks, providing a top-notch internet experience for your entire home.
Maximum speeds: 6,000 Mbps
Price: $$$$
If you're looking for the absolute fastest modem/router combo with the most features regardless of price, consider the NETGEAR Nighthawk CAX80. The modem supports download speeds up to 6 Gbps, making it more than capable of handling Xfinity's fastest speeds.
The router also has a powerful 3,000-square-foot Wi-Fi range, and it can provide wireless connectivity for all your devices. The combination modem/router's capabilities make it the most advanced choice for hardcore gamers, streamers, and smart homes. It's also highly rated by Amazon users, with an average of 4.2 stars out of 5, who praise its ease of use and Wi-Fi signal.
Combination modem and router provided by Xfinity: xFi Gateway
Maximum speeds: 3,000 Mbps
Price: $14/mo.
The top-of-the-line combination modem/router Xfinity provides is nothing to sneeze at. With a modern minimalist design and fiber-ready capabilities up to 1,000 Mbps, the xFi Gateway is an extremely powerful and easy-to-use modem/router combination.
While you'll have to pay a monthly rental fee for the privilege, the xFi Gateway may be one of the best choices for hardcore gamers and other demanding users. It also has a very robust app that lets you manage household usage by user and control Wi-Fi-connected gadgets throughout the home.
Maximum speeds: 3,000 Mbps
Price: $$
If you already have a modem but simply need a Wi-Fi router, Google offers an effective and convenient solution. The Google Mesh Wi-Fi system allows you to create a mesh network throughout your entire home to connect all of your devices.
One device can cover 1,500 square feet, but you can expand to up to 4,500 square feet with three devices located throughout your home. Settings can be easily customized by using the Google Wi-Fi app on your smartphone.
Maximum speeds: 945 Mbps
Price: $$
On the other hand, if you already have a router and just need a modem, this affordable model will suit most users. With a download speed rated by Xfinity up to 945 Mbps, you get plenty of speed for the price.
Amazon users give it 4.5 stars out of 5, with especially high marks for its easy installation and value for the money. This modem can be combined with any Wi-Fi router. You can also plug your internet devices directly into its two Ethernet ports for a wired connection.
More Xfinity compatible modems and routers
| | | | | |
| --- | --- | --- | --- | --- |
| Device | Compatibility | Max Speed | Price | Modem, Router, or Combination |
| ARRIS Surfboard (SBG10) | Xfinity, Cox, and Spectrum | 300 Mbps | $$ | Combination |
| NETGEAR Cable Modem CM500 | Xfinity, Cox, and Spectrum | 300 Mbps | $ | Modem |
| NETGEAR Nighthawk Cable Modem CM1200 | Xfinity, Cox, and Spectrum | 2,000 Mbps | $$ | Modem |
| Linksys Velop Mesh Router | Any ISP | 5,300 Mbps | $$$ | Router |
| TP-Link CR700 | Xfinity, Spectrum, Cablevision | 680 Mbps | $$ | Combination |
| NETGEAR Orbi CBR40 | Xfinity, Cox, and Spectrum | 500 Mbps | $$$ | Combination |
| NETGEAR Nighthawk Cable Modem Wi-Fi Router Combo with Voice C7100V | Xfinity | 400 Mbps | $$$$ | Combination |
| MOTOROLA MG7550 | Xfinity, Cox, Spectrum, Suddenlink, WOW!, and CableOne | 375 Mbps | $$ | Combination |
*Prices and information retrieved 05/23/2022
Results were based on a subjective review of modems and routers listed for sale on Amazon.com. The choices above were based on an analysis of each product's price point, key features, and real customer reviews. Products were cross-checked with information available on the Xfinity Device Search website to ensure compatibility.
Considerations for choosing an Xfinity modem and router
When choosing a modem and router to use with Xfinity, you'll want to find the right balance between price and speed. Consider how much you use the internet and what you use it for, then choose an appropriate model. Make sure to buy a modem that matches your service speed with Xfinity.
Many people find it convenient to purchase a combination modem and router system, which involves less set up for around the same price as buying the devices separately. However, if you're looking to build a mesh network or connect many devices to your Wi-Fi, you should consider purchasing a modem and router separately for better performance.
Frequently asked questions
It currently costs $14/mo. to rent a modem from Xfinity. That equals $168 each year.

Yes, customers are allowed to purchase and use their own modem. Be sure to check first to see if your device is compatible.

Connect your cable to the modem's coaxial port, and your device should connect to your ISP. For further details, contact Xfinity.