CenturyLink: Internet Packages and Reviews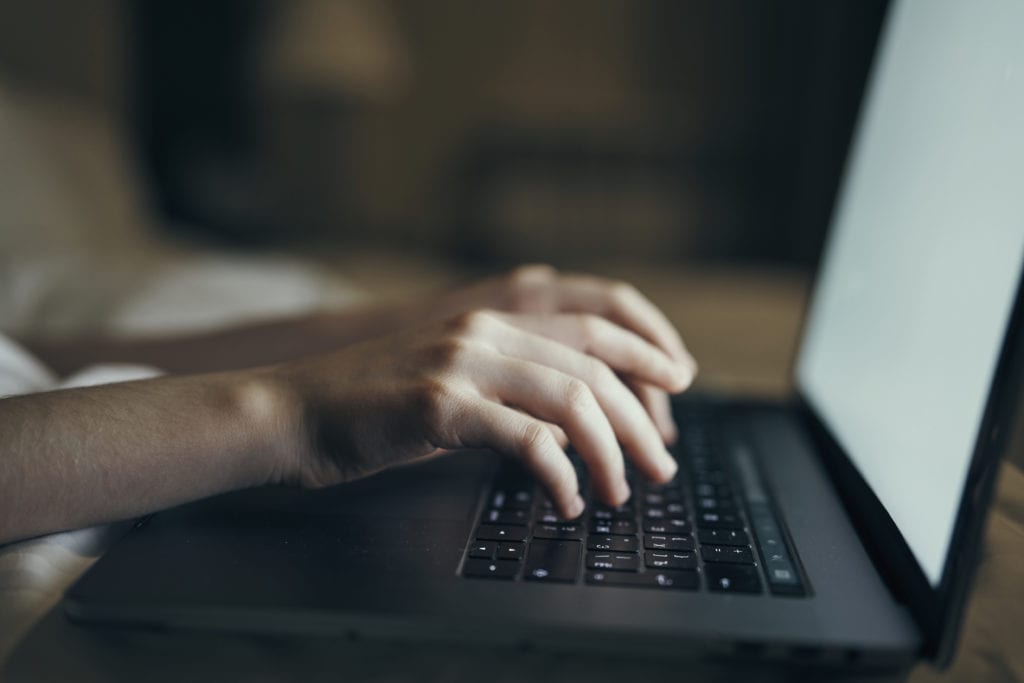 Are you considering making an internet provider change? Moving is the perfect time to consider your internet service provider and decide if another provider might suit your needs better. Perhaps you weren't happy with your previous service, or you're interested in seeing what other options are available in your new location.
When researching internet service providers, you may have noticed CenturyLink as one of your options. What you may not know is that CenturyLink is currently one of the largest internet providers in the United States.
To learn more about CenturyLink's offers, pricing, and features, start your research with MYMOVE's easy-to-read guide.
What you need to know about CenturyLink
CenturyLink is the third largest Digital Subscriber Line (DSL) provider in the United States, offering service in 35 states. DSL is an internet connection that uses phone lines to transmit data, which means high availability at low costs.  This can also mean lower speeds as well, with average DSL internet speeds ranging from 5-35 Mbps.
In addition to DSL, CenturyLink also has residential fiber internet access in some locations. Fiber connections use thin glass or plastic fibers to transmit data, which means lightning-fast speeds but limited availability.
CenturyLink locations with fiber networks include the cities of Columbia, Denver, Phoenix, Las Vegas, Minneapolis, Omaha, Orlando, Portland, Salt Lake City, Seattle, Austin, La Crosse, and Raleigh.
CenturyLink offers DSL speeds of 20 Mbps, 80 Mbps, 100 Mbps, and Fiber Gigabit with download speeds of up to 940 Mbps.
Not sure which speed is right for you? Consider the number of users in your home and the internet activities you'll be doing. The more users and the more activities (like gaming, video conferencing, and live streaming), the higher the speed needed for the best performance. To understand the required speeds for various internet activities, MYMOVE has put together some basic guidelines.
With CenturyLink, there is no contract, and they offer Price For Life plans, which keep your rates the same as long as you stay with the same speed plan for up to 100 Mbps.
Price For Life is not available with Fiber Gigabit plans.
CenturyLink plans and prices
CenturyLink boasts plans to meet all your internet needs. Whether you have one person living in your home or a houseful of gaming, streaming, video conferencing teens and adults, there is a plan for you. You can check availability in your area here.
| | | | | |
| --- | --- | --- | --- | --- |
| Plan | Pricing | Internet type | Best for | Learn more |
| Speeds up to 20 Mbps | $49/mo.* | DSL | Basic internet | Plan Details |
| Speeds up to 40 Mbps | Starting at $49/mo.* | DSL | Streamers | Plan Details |
| Speeds up to 100 Mbps | Starting at $49/mo.* | DSL | Multiple users | Plan Details |
| Speeds up to 940 Mbps | Starting at $65/mo.* | Fiber | Multiple users with heavy internet usage | Plan Details |
Rates good as of 11/7/19. Offers and availability vary by location and are subject to change. *Services and offers are not available everywhere. Additional fees apply. Rate excludes taxes.
CenturyLink features
Lifetime price guarantee for speeds up to 100 Mbps.  CenturyLink offers a genuine locked-in price guarantee for the entirety of your Price For Life service. No more annual phone calls to your service provider to haggle over rate hikes that are common with many cable service providers.
No term contracts. You are free to leave as you like without worrying about being penalized for breaking your contract.
Fiber Gigabit internet. Speeds available up to 940 Gbps to power all devices at once and download HD movies at lightning speed.
Make sure to check for these CenturyLink deals
When you're moving, you can save significant money by looking for provider deals. CenturyLink is offering deals on internet, DIRECTV, home phone savings for new and current customers. Check the deals in your area by inputting your address, or contact their customer service via phone at (844) 551-7267, or online chat.
Fiber Gigabit — $65/mo. Free Modem, Free Installation
CenturyLink Internet with Price For Life — Keep your rate for as long as you keep your plan. $49/mo. for all speeds up to 100 Mbps.
Get the Ultimate Bundle — Internet, DIRECTV, and home phone.
When I contacted CenturyLink about these monthly prices, I was told that they are dependent on availability in your area. So be sure to check with them directly first.
Note: Each deal applies to only new internet subscription, and requires paperless billing. If paperless billing is canceled or not set up on time, then the "then-current rate" will apply. A CenturyLink-provided modem may be required for internet; lease (up to $15/mo. fee; subject to increase, even with Price For Life) or one-time purchase option (up to $150). If the customer subscribes to the Secure WiFi service, a $5/mo. fee will apply to a purchased modem. Make sure you carefully read all the terms and conditions before you subscribe.
CenturyLink reviews
There are mixed reviews for CenturyLink, so you will want to pay attention to what's important to you when deciding if they're the right provider for you.
According to the American Customer Satisfaction Index (ACSI), CenturyLink ranks at 59. This puts them behind giants like Fios (Verizon Communications), AT&T internet, and Cox Communications, but ahead of companies like Windstream and Frontier Communications. The average for all internet service providers is 62, meaning CenturyLink is lower than average.
According to ConsumerAffairs, CenturyLink ranks 3 out of 5 stars for 2,910 reviews submitted last year. Five-star reviews included positive feedback regarding on-site installation efficiency and customer assistance. One star reviews included negative feedback regarding slow internet speeds, low-quality equipment, and long hold times with customer service and billing issues.
The most alarming of the reviews we found though were from the Better Business Bureau. CenturyLink is not BBB accredited and ranks a 1 out of 5 stars for 1094 reviews. CenturyLink had 7,173 complaints in the past three years; of those, 1,490 complaints were closed in the last 12 months. BBB notes a pattern in the claims with most alleging sales practice issues. Several claims involve overcharges, not receiving the speed and quality that was promised by sales representatives, and poor customer service. There is currently a government action against the company that has not yet been resolved.
Digging Deeper: CenturyLink pros and cons
Advantages of using CenturyLink:
No unexpected rate hikes each year if you keep your current speed plan for up to 100 Mbps.
No term contract.
Fiber Gigabit service in several metropolitan areas at a reasonable price.
3rd largest DSL service provider in the country.
Disadvantages of using CenturyLink:
Poor customer satisfaction.
Unreliable speed and service.
Billing problems.
Limited service coverage so the speed you need may not be available in your area.
The bottom line
CenturyLink offers impressive speeds for comparable rates. We are big fans of the no-term contract and Price For Life features. These two items set CenturyLink apart from the competition. However, based on current ratings, CenturyLink needs to work on its speed reliability, billing problems, and overall customer satisfaction.
Frequently asked questions
Q:
What are the best CenturyLink modems?
A:
The best CenturyLink modems are Actiontec C 100A CenturyLink Gateway, and Zyxel C1100Z 802 11n VDSL2 Wireless Gateway CenturyLink. There are additional compatible modems, but it's recommended that you stick with the CenturyLink modem brand for the best performance. If you're still not sure about a modem, call CenturyLink directly for further guidance.
Q:
Does CenturyLink offer service in my area?
A:
CenturyLink's webpage offers a search tool where users can plug in their zip code to find CenturyLink availability in their area.
Q:
Does CenturyLink have wireless Internet?
A:
Yes, see package prices listed above or visit their website.
Q:
How many devices can I connect with CenturyLink internet?
A:
The number of devices is limited only by the bandwidth of your connection and the compatibility of your router.
Q:
What kind of support does CenturyLink provide?
A:
CenturyLink provides 24/7 technical support. Contact them via 866-642-0444 or through their website support page.