3 Important Amazon Echo Security Features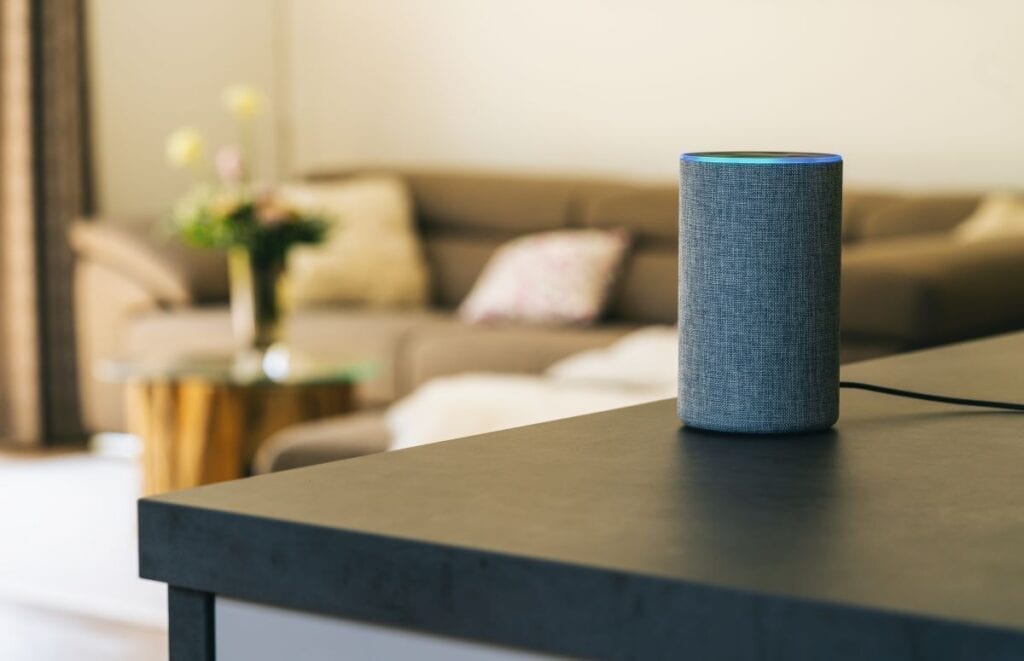 Amazon Echo is Amazon's line of home automation products, which includes the Amazon Echo Dot and the Amazon Echo Show. These products are equipped with the Amazon Alexa smart voice assistant, as well as several security features. In this quick guide, we'll go over how you can use your Amazon Echo device to improve your home's security.
Amazon Echo home security features
Alexa Guard
Alexa Guard is a security feature of the Alexa system. When setting Guard to Away mode, you are activating several security measures to protect your home while you're out. These include Smart Alerts for hearing things like smoke alarms or glass breaks, which can be forwarded to partnering security providers like Ring or ADT. 
Guard can automatically lock compatible security systems and smart locks, as well as smart lighting. The latter can be used to give the appearance that someone is still home. Alexa Hunches also works to check in with you when your smart devices are active or inactive at unusual times.
Alexa's Drop In
The Alexa Drop In feature allows you to connect to an Echo device to start a voice or video call instantly. This can be very useful when you're away from home and want to investigate alerts or just reassure yourself that everything is as it should be. Drop In can be used like an intercom for two-way talk, or even a surveillance camera with Amazon Echo Show. Connecting can be done with the simple voice command, "Alexa, drop in on Echo Show."
With permissions in place, you can also use the Drop In feature to monitor the security of other households. This feature is helpful if you have an elderly or disabled family member whom you need to visually check in on from time to time.
Alexa's doorbell API
The Alexa doorbell API allows for Alexa to connect to compatible smart doorbells, such as those made by Ring. You can get notifications for doorbell activity and view it on your Amazon Echo Show or Echo Spot. Non-video Echo devices will play your notification aloud.
You can use the doorbell features via voice commands like, "Alexa, answer the front door," "Alexa, show the front door" or "Alexa, show me the latest activity from the front door." With these commands, you can initiate two-way talk with whoever is at the door, see a live video feed or even check past video recordings.
Google Home vs. Amazon Echo for home security
Google Nest (once called Google Home) and Amazon Echo are some of the most popular smart home product lines on the market. With voice controls and smart device management, they can be helpful tools for managing home safety. Both have home security features, but they differ in terms of their capabilities.
Comparing brand security features
The Google Home assistant naturally integrates with many security products that Google has developed under the Nest brand. These include a home security system with a keypad, motion sensors and key tags. There are also multiple Nest security cameras available. Google Nest products are compatible with Amazon Alexa devices, and Google Home can be integrated with products from many other home security brands as well.
A Nest Aware subscription gives access to extended periods of video event recordings and 24/7 footage. An upcoming Nest Aware update will also give you the ability to make emergency calls through any of its voice assistant devices. Currently, Alexa does not have any of these capabilities.
Amazon Echo with Alexa doesn't have its own security products. Instead, it has compatibility with a large number of home security equipment brands. While this makes it flexible, integrating with third-party products and software can sometimes be more complicated than working with the same family of products.
Google's Nest Hub is comparable to Amazon's Echo Show. They both allow you to view video feeds and recordings and use a visual interface to adjust your security settings. With both Google's Chromecast and the Amazon Fire TV Stick, you can view security camera feeds and recordings on your TV.
Unlike Amazon Echo devices, such as Amazon Echo Dot, Google Home speakers do not currently have two-way talk features. This puts them at a disadvantage when it comes to audio home surveillance.
Overall outcome
Because Google is already ahead of Amazon in terms of its security product and services catalog, many people may prefer to go with Google Home. But the right choice for you comes down to your priorities for equipment features and pricing.
There's not much meaningful difference in Amazon Echo vs. Google Home speakers. Both Google Home and Amazon Echo's current standard speakers cost almost $100. Smaller voice assistant speakers are priced a bit differently between the two brands. The Google Home Mini is $39, while the Amazon Echo Dots are $49.99 to $59.99. With Amazon, you pay $10 to $20 more for the same functionality that Google provides.
There are a few differentiators among Google Home vs. Amazon Echo tablets. Google can be more expensive when you buy a visual hub equipped with a voice assistant. Amazon Echo offers its smallest Echo Show for only $89.99, and the smallest of Google's Nest Hubs starts at the same price. With a screen of 5.5 inches instead of 7 inches, the Echo Show 5 isn't as large as the standard Nest Hub, but it can be a good choice if you're on a budget. Google's Nest Hub has built-in Chromecast, higher resolution (1024×600 vs. 960×480), and no forced advertisements. It doesn't have a camera, though, unlike the Echo Show. A camera is available only in the Google Nest Hub Max, priced at $229.
Frequently asked questions
Does Amazon Alexa offer home security?
While it does not offer professional monitoring, Amazon Alexa does offer security features in its Alexa Guard mode.
What is Alexa Guard?
Alexa Guard is a security mode feature of Amazon Alexa. When activated, it can monitor your home for signs of break-ins or other emergencies.
How much does Alexa Guard cost?
Alexa Guard is free to use and comes already installed on Amazon Echo devices.
What is Alexa's Drop In feature?
Drop In allows you to start a voice or video call on any connected Echo device. This can be used for security monitoring.
Is Amazon Alexa compatible with other home security systems?
Amazon Alexa is compatible with many home security systems, including ADT, Arlo, Cove, Ring and more.
Does Amazon Alexa make its own security products?
No, the Amazon Alexa brand doesn't currently make any of its own security products. However, it does integrate with various other security system brands.