10 Essential Home Safety and Security Features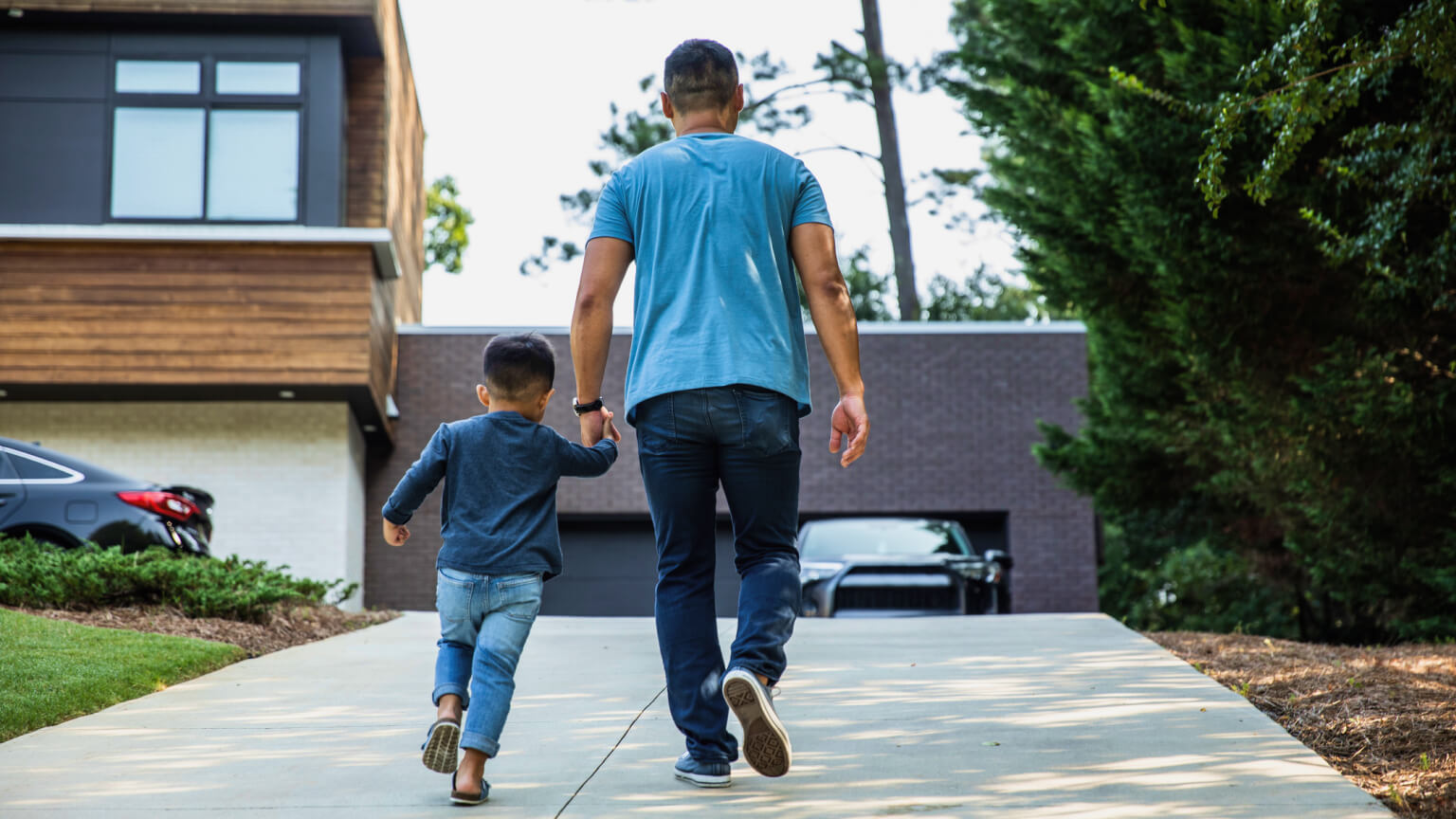 1. Home safety beyond security systems
While high-tech, cutting-edge security systems can be excellent for added home security, covering the basics first is essential.
Ensure all window locks work properly and install locks on any windows that don't have them.
Keep all doors and windows locked and your garage doors closed both when you're home and out.
Have blinds or curtains for your windows and keep valuables out of plain sight.
Make sure all door entries to your home have pick-resistant deadbolts.
Don't hide a spare key outside of your home.
Another element of home safety is having a disaster plan so you know how to respond to an emergency. Even if you have a professionally-monitored home, you still want to be prepared for events like natural disasters, power outages and other significant problems.
Install an app like Red Cross Emergency, which provides live updates and recommendations on disasters happening around your location, including fires, lightning strikes, tornadoes, earthquakes and hurricanes.
Prepare for power outages by having flashlights, candles, matches, coolers, ice and a radio in your home.
Use the Family Disaster Plan template from the American Red Cross to document a household plan for emergencies.
2. Electrical and fire safety to keep things chill
Fire insurance and monitoring are important for homeowners but don't forget fire safety basics.
Keep fabrics away from heating vents and store hazardous chemicals away from flammable objects, following the appropriate cautions.
Don't use extension cords to replace permanent wiring, or for more than one appliance.
Don't run electrical cords under rugs, above ceiling tiles or through walls. They release heat and pose a fire hazard.
Don't let cords get pinched or pressured by furniture or other objects.
Avoid using an appliance when the cord feels hot.
Place smoke detectors and carbon monoxide detectors throughout your home.
If you have a fireplace, get the chimney inspected every two years and keep it covered with a mesh screen spark arrestor.
3. Safety with children, elders and pets
Walk through your home and assess any safety needs for your children, pets or elderly relatives. Here are some considerations:
Place night lights along hallway footpaths to the bathroom and bedrooms.
Install child-proofing devices for electrical outlets, toilets, doors and sharp table corners.
Lock away firearms and other weapons in a gun safe.
Keep medications out of reach of children and locked away.
Keep footpaths clear of electrical cords, clutter and unnecessary items to prevent falls.
Fix any cracks or damage in the flooring that makes it uneven.
Replace area rugs, which can cause falls when they slip and slide, with carpeting. Alternatively, place rug mats beneath your area rugs, or swap them for rubber-backed rugs.
Add a rubber mat inside your bathtub to prevent slipping.
4. Keep intruders at bay
Criminals often look for homes with residents who go out of town and have not put security measures in place. Here are some ways to prevent criminals from scouting your home while you're away:
Keep all valuables locked inside a safe.
Forward your mail, place it on hold or have a neighbor bring it (and packages) in for you so you don't look like you're away.
Avoid leaving a public trail. Instead of posting your travels on social media, use email or text to share.
Install motion-sensing lights outside of your home that turn on when someone triggers them.
Use automation and smart home devices to program indoor lights to turn on and off at designated times.
5. Keep your necessities stocked
Every household should have a first aid kit and a list of emergency phone numbers. It also helps to have an emergency first aid guide on hand. Here is what the American Red Cross recommends:
Buy a pre-made first aid kit or make your own and keep it stocked with current (non-expired) medicine. Set a calendar reminder to check the expiration dates every few months.
Keep a second first aid kit in your car.
Make sure each first aid kit includes:
6. Learn food safety
It's easy to cut corners on hygiene and food preparation, especially when life gets busy. According to the FDA, here's what you need to know:
Wash your hands for 20 seconds before preparing food.
Rinse produce with water before eating or cooking it.
Clean the lids of cans before opening them.
Separate uncooked meat from your other groceries when purchasing and storing.
Cook your meals to the appropriate temperatures to kill pathogens. Every type of meat has a different cooking point it must reach so refer to this FDA guide and use a food thermometer when cooking.
Store your leftovers in the refrigerator or freezer within two hours of cooking to prevent bacteria from growing, or one hour if you're outdoors or in hot weather.
7. Keep pests at bay
How do you keep critters like bugs and rodents out your home humanely? Here are some options for natural pest control:
Make sure your windows and doors have airtight weatherproofing.
Seal up any cracks in flooring, baseboards or countertops.
Sprinkle diatomaceous earth on the floor along baseboards and in the corners of each room. This is a non-toxic, naturally-derived powder shown to kill virtually every type of insect after they walk on it. Research shows it even kills cockroaches.
Diffuse essential oils that have insecticidal qualities. Oils that have been shown to repel everything from ants to cockroaches (and kill bacteria, too) include thyme oil, tea tree oil, eucalyptus oil, lavender oil, geranium oil, cinnamon oil and peppermint oil. Use essential oils combined with vinegar to make a cleaning spray that deters insects on floors and surfaces.
8. Bathroom safety tips
Keeping a safe bathroom for your family and guests means preventing unexpected hazards.
Keep electrical appliances unplugged when not in use.
Place a slip-proof mat in your shower.
Put down a bath mat or rug in front of the bath or shower to prevent slipping when wet.
Mold is most common in the bathroom where warm moisture and still air encourage grow. Regularly check for mold and use bleach to clean your bathtub at least once a week to prevent mold growth.
9. Outdoor areas need security, too
The landscaping around your house is the first barrier to entry for burglars. Beyond having outdoor surveillance and a smart doorbell, here are other actions you can take:
Installing a fence with a locked gate around your home provides privacy and adds a layer of security.
If you have a pool on your property, make sure you fence it with a child-proof gate designed according to drowning-prevention guidelines.
Keep rock salts on hand if you live in a region that gets snow. If your driveway ices over, putting down salt brings down the temperature so that it starts melting, allowing you to shovel away the slushy ice.
Check for dead, dry vegetation around your home and clear it out to reduce the risk of fire.
10. Home safety checklist for when you're away
If you're leaving for an extended period, use this list of home safety tips to keep your property secure while you're away:
Set your thermostat to 10 or 15 degrees lower than you normally set it.
Lock your valuables away inside a safe.
Have someone take care of your lawn while you're away or keep up with your regular landscaping service.
Use home automation and smart lights to turn on lights remotely and make it look like you're home.
Clean your house, wash the dishes, get rid of perishable food and take out the trash to prevent pests.
Tell your financial institutions you'll be out of town so that they don't flag your credit cards when used elsewhere.
Check that all water taps in the house are turned off and that no pipes are leaking or faucets dripping.
Unplug all appliances from electrical outlets, except for your refrigerator.
Arm your security system and make sure all of your security equipment is functioning.