The 5 Best DIY Home Security Systems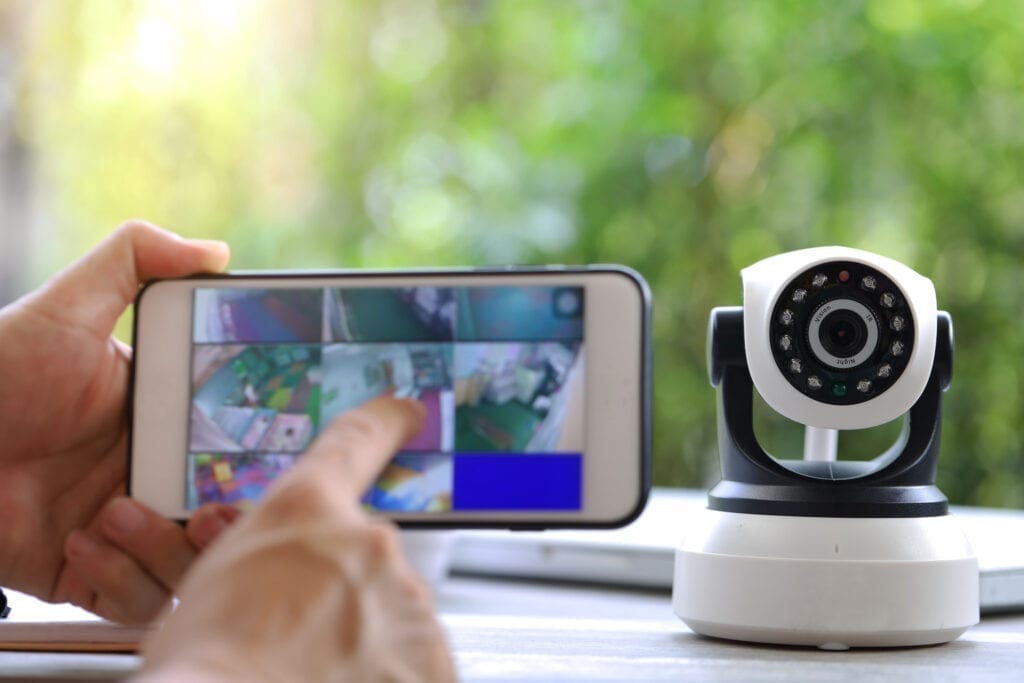 We hope you like the products we recommend. Just so you are aware, Freshome may collect a share of sales from the links on this page. The rankings and ratings expressed on this site are the opinion of Freshome.com and are subject to change. We may earn a commission on sales from the companies featured in our ranking, but we don't let payment influence our rankings.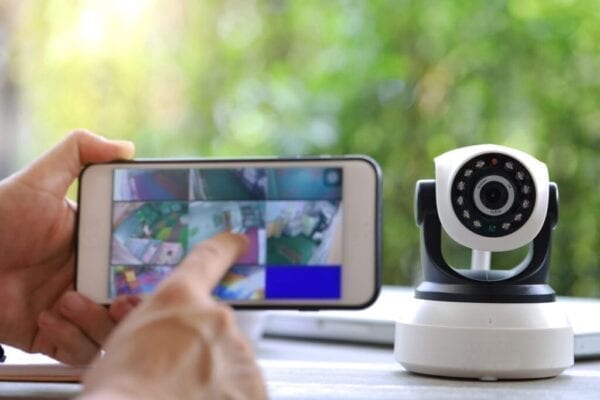 krisanapong detraphiphat / Getty Images
You love Freshome for bringing you modern architecture and inspiring homes, but have you ever thought of how to secure those wonderful dwellings? As we all sit safe and sound in our homes, we feel guarded and protected from the rest of the big, bad world—but are we really as safe as we think? Despite the staggering $34.5 billion dollars we are projected to spend worldwide on home security by 2017, we may still lack the proper home security system—and even if you have a proper system, are you paying an arm and a leg for it?Not all security systems are created equal, and with the plethora of choices at our disposal we have lots of decisions to make. Since $1.5 billion dollars is projected to be spent on the more modern breed of (do-it-yourself) DIY home security systems (thank our cell phones and tablets for that increasing statistic), we decided to focus solely on the DIY systems.
Finding the Best DIY Home Security System for You
When it comes to DIY Home Security Systems, there are two options to consider: a self installed and self monitored system or a self installed and professionally monitored system. While self monitoring is a less expensive option, it carries its own risks as cellular service may not be available while you are away or you may not having enough time to notify authorities of an intrusion in a timely manner.
Frontpoint: Best Overall DIY Security
If you are looking for the best option for an easy do it yourself installation with professional monitoring, our research suggested Frontpoint as the best option. Frontpoint is one of the highest user rated security companies and is known for outstanding customer service. Some features worth noting are:
100% Cellular Monitoring
Crash & Smash Protection
Remote Access, Thermostat, Light & Video Control
Phone, Email & Text Alerts
To learn more about Frontpoint, you can visit the Frontpoint website here, or call: (800) 516-0758. You can also read our in-depth review of the best home security systems which covers plans that are both professionally installed and professionally monitored.For self installed and self monitored systems, we purchased and tested 5 of the best DIY home security systems on the market— Simplisafe, Piper, Scout Alarm, Viper Home, and iSmartAlarm. And we will take you step-by-step through installations, ease of use, monitoring methods and cost, in an attempt to help you choose the best security system for your current living situation. Now all you need to do is read this article and decide what to buy.
SimpliSafe: Customizable Security
Click Here to Buy SimpliSafeJust like its name, SimpliSafe is simple, yet offers a lot of bang for your buck. We purchased an 8-piece Simplisafe2 wireless system for $259.95, but there were a lot of other packages that were available for multiple price points up to $539.85. Even better, Simplisafe is completely customizable, allowing you to build your own system from scratch. Ours came with: base station and siren, control keypad, keychain remote, motion sensor, and 4 entry sensors. However, take note that Simplisafe's design leaves much to the imagination as it is rather bland and utilitarian looking. The design is essentially one of a traditional security system, looking outdated and cheap compared to the other systems we tried.Set up was pretty simple and seamless; it didn't require internet connection and we simply had to plug in the base and get started. The main drawback was the app—it lets you arm and disarm the system (and view any events), but it doesn't let you adjust your system setting, you need to go to the online dashboard to do that. We also had to call customer service to iron out a cell signal issue, but they were friendly and got us back on track quickly.The online dashboard has a multitude of setting options and even allows you to set a PIN for trusted friends and a safe word for alarm triggers when the dispatchers call. Yes, Simplisafe is one of our monitored DIY systems with price points from $14.99-$24.99 per month (but no lengthy contract to sign, allowing you to go month-to-month). The siren is not super loud but loud enough to scare off intruders and can run for as long as 8 minutes if you want.Bottom line? Simplisafe certainly offers a lot of accessories with many at lower price points than competitors; it is close to a traditional system with its monthly monitoring costs; it is quite customizable; and it doesn't depend on an internet connection. So, we like it for people who want to customize to their personal needs and who want to avoid internet dependance. Simplisafe is currently only available in the USA.
Piper: Stream-Lined Security
Click Here to Buy Piper on AmazonWith a 105-decibel alarm, Piper certainly doesn't chirp like a bird. We purchased the 3-piece Piper set on Amazon. It came with an HD security camera, and 2 Z-Wave compatible accessories: a smart switch for lights and a door/window sensor. Piper's camera has a black or white color option, but the other accessories seem to only be available in white. The camera design is sleek, compact and elegant, and the other accessories are small and unobtrusive; it also comes with a sturdy, yet stream-lined, silver stand.Set-up took approximately 20 minutes thanks to the easy-to-follow quick-start guide, and soon a femme-fatale robotic voice filled the room saying, "Piper is ready". We downloaded the Piper App on our iPhone 6 (there is also an android app), and after entering some basic information, Piper connected to our network, and checked for and installed updates on its own. The only hiccup was the installation of the Smart Outlet, which took a few tries until we realized that the button you need to push is deceptively inside the sensor casing.Then we put Piper to work. We loved how when Piper detected a loud sound or motion she would notify us via call, text and email. We could also view Piper's video feed through the app and track our home's temperature, humidity, noise and activity levels. There was, however, a 10-second lag from when Piper's alarm was tripped to when we received notifications. While Piper's 1080p video is not the clearest, it works and its hard to hide from the wide angle, 180-degree lens (we tried). In addition, we had trouble installing the window sensors and had to fidget with them for a bit to get Piper to recognize them.Overall, despite a few install hiccups, we think Piper does a great job streamlining DIY home security without sacrificing function. We love how Piper can support other Z-wave devices and we also love that there are no hidden fees or monitoring costs. Piper is currently available in the USA, Canada and EU countries.
Scout Alarm: Balancing Modern With Traditional
Click Here to Buy Scout Alarm on AmazonDoes Scout Alarm scout your house for criminal activity like a hound dog? Let's see. We purchased a 7-piece set on Amazon. It came with an alarm hub that connects to a router, a motion detector, a door sensor, 2 access sensors, and 2 keychains that can arm and disarm the system via the door panel. Our design choice was white with black trim, but it is also available in black with white trim and walnut with white trim. We appreciated the modern color options and the clean lines with rounded edges; however, the door panels and access sensors were quite bulky.Set-up took almost an hour. You have to connect Scout's hub to your internet router via an included ethernet cable. The sensors were very easy to install and worked despite the fact that we couldn't get them to line up evenly thanks to our window trim style. Scout is one of the few systems that is professionally monitored with a monthly fee . Now it was time to test out the system.Again, we downloaded the app to our iPhone (there is no android app), but Scout can also be controlled via an online dashboard. We loved how Scout simultaneously texted, called and emailed when the alarm was tripped, but there was a significant lag after disarming before the alarm actually went off. But here's the thing: the alarm was not really that loud. Scout says it is 106-decibels, but it didn't seem that to us—reminding us more of a smoke detector chirp or alarm clock instead of an alarm that was meant to alert trouble.Our conclusion: Scout is straddling the line between DIY and traditional home security due to its professional monitoring. While you can skip the professional monitoring, you still have to pay a minimum per month for services like remote texting, email notification, etc. Aside from being the most costly of the alarms we tested, the biggest draw back was the quietness of the alarm. Scout is currently only available in the USA.
Viper Home: Integrated Security Products
Click Here to Buy Viper Home on AmazonThe Viper Home system was full of surprises—some more welcome than others. We purchased a 4-piece set on Amazon; it included a smart hub, motion detector, and a window and door sensor. Upon set-up we got our first surprise—there is no siren included in the kit; we had to buy one separately. We would have preferred paying more for the initial kit instead of making another purchase after the fact. Viper's design was very pleasing to eye with its compact, modern appearance; Its glossy white accessories were the smallest of the systems we tested, with a motion detector the size of a computer mouse.Following the quick-start guide, we inserted a provided backup battery in the hub and then connected the hub to the Internet router via a provided Ethernet cable. Then we simply went to the website to set the system preferences. Here was our second surprise—despite their website advertising no fees, we had to pay a required monthly fee to use the system. The rest of the set-up remained simple and easy.Now we tested the system. Here was our next surprise—When we pressed the panic button, we expected the siren to go off—nope, instead it sends notifications to contacts we designated in case of emergency. Well, it was supposed to do that, but it didn't even send the notifications as the App kept crashing before they were sent. We did receive push notifications right away when the system was breached, but the email notifications came some 15 hours after the breach—not exactly helpful in the case of an emergency.Our conclusion? While there are a lot of cons as mentioned above; there are some good points to Viper, as well. The alarm is super loud when it does go off; the motion detector has tamper alerts and its range of 40-feet outclassed all the other systems we tested; and the app allows Z-wave compatibility and integrates with their line of car security products. Bottom line, Viper has possibilities but needs some work before we would buy. Viper is the only system we tested that was available world-wide.
iSmartAlarm: Smart and Seamless Security
Click Here to Buy iSmartAlarm on AmazonJust like its name, the iSmartAlarm reminded us of Apple's iPod with its gleamy white, streamlined appearance. The cube-shaped hub reminded us of a throwback to an iPod speaker doc. Essentially, the design will blend well in a tech-savvy home. We purchased an 8-piece set on Amazon; it came with an alarm hub, 2 window sensors, 2 door sensors, a motion sensor and 2 keychain remotes. There is the option of buying a premium package, which includes a security camera, and they are currently rolling out an HD camera with audio and motion detection as well.Set up was quite seamless despite one glitch. We downloaded the app to our iPhone 6 (there is also an Android app), then we plugged in the hub and connected it to our wireless router. Once we launched the app our phone immediately recognized the hub and after some updates it recognized the motion detector, but nothing else—we had to take out the remote and sensors' batteries and re-insert them in order to get the app to recognize them.Then it was time to put it to the test. We liked how we could control everything via the app or the keychain; we liked the way we could customize our settings; and we liked that the app tracks all events. The only con was that we could not customize what happened after the alarm was triggered—we were simultaneously notified via text, email and phone, but there was no way to choose one preferred method as the other systems allowed us to do. Although, that is not a super big drawback. The bigger drawback was the fact that there is no battery back-up—if the power goes out, then so does your safety.Bottom line: iSmartAlarm is a good system for the price and doesn't require any additional monthly fees. But if you want professional monitoring , then you are out of luck as this system does not offer that feature. iSmartAlarm is currently available in the USA, Canada and the EU countries.
So that's it. What do you think? Depending on your budget, your ability to use smart technology, etc…which system may prove right for your home? We'd love to hear your comments, and please tell us if this information was helpful.Before making your final buying decision, we suggest that you check out each of these systems online and weigh the pros and cons that we have listed here. If you don't mind monthly fees and need professional monitoring, then ScoutAlarm, Simplisafe or Viper may be your best options. While if you want to monitor the system yourself and want to avoid monthly fees, then Piper or iSmart may be your best options.