The Best DIY Home Security Systems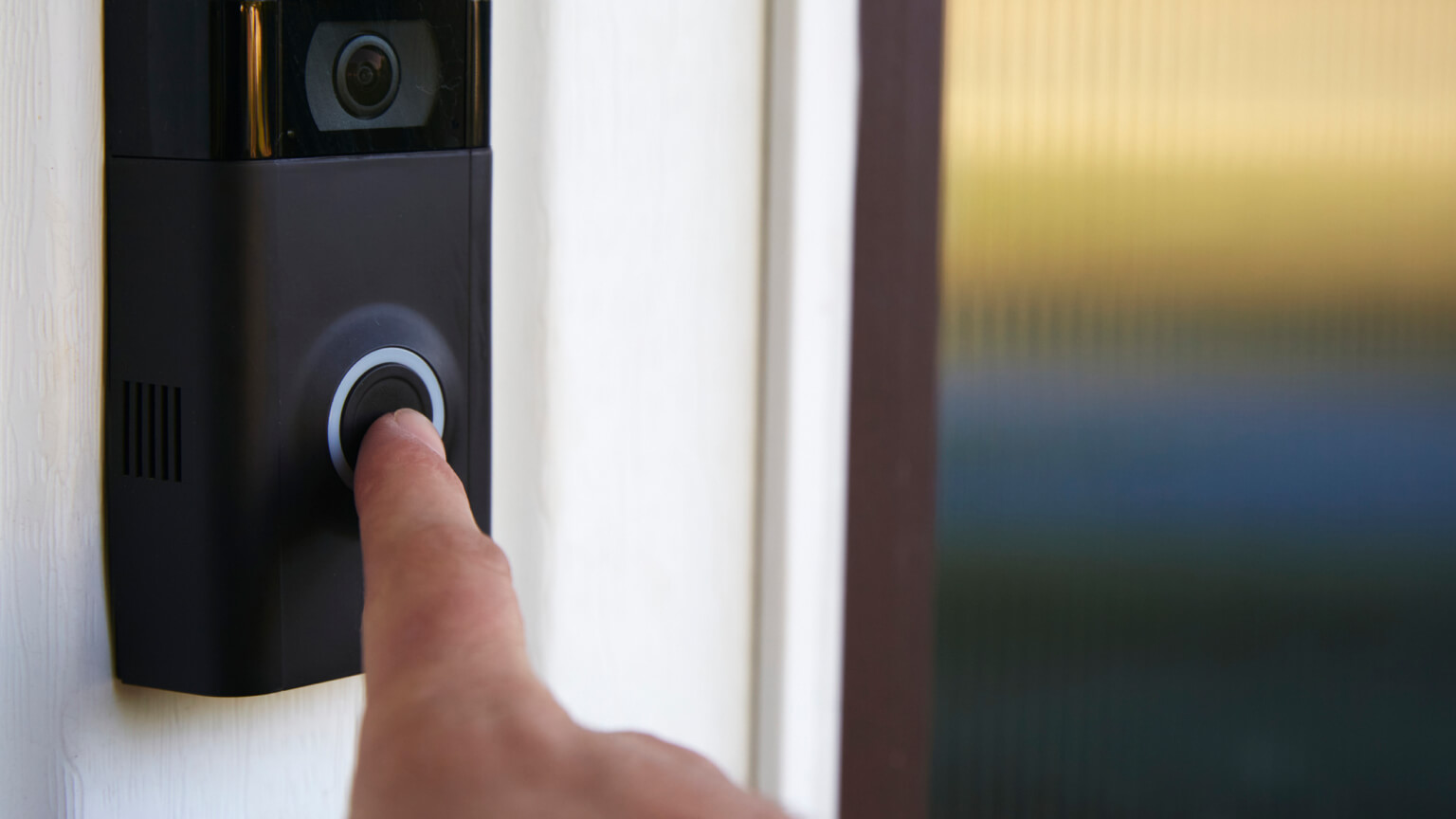 The products featured here are independently selected based on thorough research from our editorial team. If you buy something through links on our site, we may receive a commission.
People are able to make home security work in all sorts of homes and situations nowadays. Whether you live in an apartment or a house, there's a DIY home security system for nearly every size home. DIY home security systems are a great solution for many because you don't need to pay a professional to get your home security solution.
The benefits of DIY home security systems
Why pick DIY home security systems over professionally installed security systems? DIY home security systems aren't hardwired into the wall or connected to the electrical system and can be easily moved. This portability makes DIY security systems a better fit for anyone renting or moving around a lot. DIY systems are usually cheaper as well, so if you're on a budget, consider going the DIY route.
DIY home security systems are best if you:
Live in a smaller residence.
Need a temporary home security solution.
Are on a budget.
Move frequently.
Are tech-savvy enough to install the security system on your own.
DIY home security considerations
With so many DIY home security options to choose from, it can feel a bit overwhelming if you don't know what to look for. Every provider's equipment, plans, and unique features are a bit different, so it's important to know what you really want to get out of your home security system. Here are a few things to keep in mind as you shop around.
DIY home security equipment options
Your equipment is one of the most important parts of your security system. Equipment for DIY security systems are usually sold in 'starter kits'. These starter kits are designed to get you set up with the very basics and typically contain the system's main hub and a few sensors.
In most cases, cameras and other accessories are sold separately with different pricing options depending on the provider. If you have a larger home with a lot of ground to cover, the cost of all the extra equipment can add up quickly, so think about which gadgets you definitely want before you start shopping.
Pro tip: Looking to save on equipment? Many DIY home security equipment starter kits can be purchased from Amazon. We'll show you how below.
DIY home security plan options
Most DIY home security providers have several different security plans that you can choose from. These plans are priced based on whether the plan includes professional monitoring or self-monitoring and how many features come with a specific plan. The more features you want access to, the more you pay.
If you just want to use the equipment and don't want to pay a monthly fee, most DIY home security providers offer free plan options. Just keep in mind that free plan options are usually self-monitored and don't include any features or perks.
DIY home security systems are made to be a temporary home security solution for renters and frequent movers, so most of these security plans are no-contract. But that doesn't mean every home security provider offers no-contract plan options. Be on the lookout for any contract agreements, and make sure to read the fine print, so you know exactly what you're signing up for.
DIY home security installation
It turns out that not everything needs to be left up to the professionals. DIY home security is do-it-yourself for a reason, meaning you are the one that is going to be setting up and installing your security system. Thankfully, most DIY security systems are a fairly easy setup, with maybe a few plugs or batteries involved. The installation process for most of these systems is as easy as syncing the devices, peeling off the backing paper, and sticking the gadget on the wall or placing it on a surface. It's basically like placing stickers around your home.
Since there isn't any permanent wiring or wall fixtures involved, there's no need to worry about finding the perfect place for it right away. If you need to move furniture around or just move in general, your home security system can move anywhere you want it to!
Best DIY home security systems
| | | | |
| --- | --- | --- | --- |
| Home security system | Best in | Equipment price range | Security plan price range |
| SimpliSafe | Overall | $$ – $$$ | $ – $$ |
| Blue by ADT | Professional monitoring company | $$ – $$$$ | $ |
| Ring Alarm | Camera options | $$ – $$$ | $ |
| Wyze Home Monitoring | Budget pick | $ | $ |
| Abode Home Security | Smart Home Compatibility | $$ | $ |
Important note: most DIY home security cameras are sold separately from your equipment starter kit. If you're on a budget, think carefully about which gadgets you consider to be must-haves.
If you're up for taking a more customizable route to your home security system, then SimpliSafe is a great option. With such a wide variety of equipment packages to choose from, you're sure to find the best system to fit your needs. SimpliSafe has a very in-depth 'build a system' process if you're wanting to create your ideal home security system. Just keep in mind the large price difference.
SimpliSafe provides two self-monitoring plans and two professional monitoring plans. Their self-monitoring plans are cheaper but don't offer very many features. While a bit pricier, the interactive monitoring plan offers the most features and benefits, professional monitoring, and the best value overall. SimpliSafe equipment has an easy setup and installaton process and is generally rated highly by consumers.
Pros:
Equipment financing is available.
Easy equipment setup and installation.
Plans and equipment packages offer good value for money.
No contract.
Cons:
Limited smart home compatibility.
Costs of purchasing extra equipment needed for a larger home can add up.
Best professional monitoring company: Blue by ADT
We all know ADT. They've been in the professional monitoring business for nearly 130 years. So If you've wanted professional monitoring by ADT without being locked in a contract, then Blue by ADT might be worth a shot. Equipment for Blue by ADT is sold in 6 to 12 piece starter kits on Amazon. If you have a large home and need a bigger starter kit, there are more starter kit options on Blue by ADT's site. As usual, cameras and other devices are sold separately, but if you want to build your own system, you have that option.
Choosing a plan with Blue by ADT is easy since you only have two options. Your options are the Self-Monitoring plan or the Professional Monitoring plan. Go with the Professional Monitoring plan if you want 24/7 professional monitoring, cellular backup, and 60 days of video storage. If you're fine with self-monitoring and only care about using the equipment and accessing the monitoring app, then their free Self-Monitoring plan may be a better fit for you.
Pros:
Offers 24/7 professional monitoring.
Cellular backup (with Professional Monitoring plan)
No contract.
Cons:
Pricey equipment.
Buggy smartphone app
Best range of cameras: Ring Alarm
Looking for camera options? Ring Alarm has an impressive variety of security cameras to choose from that cover nearly every need and budget range you may have. Ring Alarm is owned by Amazon, making it an excellent choice if you're an Amazon Alexa fan. All equipment for Ring Alarm can be bought through Amazon and is sold in 5-14 piece starter kits. The average Amazon user rating for Ring Alarm's equipment is around 4.7 out of 5.
Ring Alarm offers four plan options: Free, Basic, Plus, and Pro. All plans are self-monitoring with the exception of the Pro plan, which includes professional monitoring, cellular backup, and local video storage
Signing up with Ring Alarm also grants you access to the Ring Neighbors App, which lets users anonymously report crimes, suspicious activity, and get safety and security updates within a five-mile radius of your current location.
Pros:
Large variety of cameras.
Affordable plans.
Equipment starter kits suited for smaller and larger homes.
Access to Ring Neighbors App.
No contract.
Cons:
Known to have some connectivity issues.
Not recommended if you use Google smart home devices.
If you're in the market for an extreme-budget DIY home security system, we've got you covered. Wyze Home Monitoring is by far the most affordable home security system when it comes to professional monitoring and system equipment prices. You may not believe it, but Wyze Home Monitoring equipment prices start at around $100 – $150 cheaper than other DIY home security systems. You can buy the Wyze Home Monitoring core starter kit on Amazon or the Wyze Home Monitoring website. Their core starter kit has an average Amazon user score of 4.2 out of 5.
Wyze Home Monitoring offers four different plans, but if you don't plan on purchasing a security camera right away, their Home Monitoring plan is your best option. The plans are pretty bare-bones in terms of features, with the only remarkable note being that you can get professional monitoring at an incredibly low price. If you're looking for a plan that includes cellular backup, any kind of home automations, or plenty of smart home compatibility options, then Wyze Home Montitoring might not be the right fit for you.
Pros:
Cheap professional monitoring plan.
Ridiculously affordable equipment.
Easy setup and installation.
No contract.
Cons:
Equipment selection is extremely limited in comparison to other providers.
Plans don't include cellular backup.
Limited plan options.
Do you have a lot of smart home devices you love to use? All your devices should sync up just fine with Abode Home Security since they're compatible with up to 160 devices. Abode Home Security has two equipment starter kits and can be purchased through Amazon: the Gen 2 Gateway or the Iota. Both starter kits have an average Amazon user rating of 4.1 out of 5. If you want to explore more options for equipment, visit Abode Home Security's website for more starter kits, camera, and accessory options.
Now let's talk plans. With Abode Home Security, you have three options: Free, Standard, or Pro. The Free and Standard plans are self-monitoring but do include on-demand professional monitoring. Both plans have limited features, but the Standard plan will at least net you home automations and customer support. If you're willing to pay a litte extra per month, the Pro plan gives you everything in Standard plus professional monitoring, cellular backup, and other features.
Pros:
Incredible smart home compatibility.
One of the only DIY home security systems compatible with Apple Homekit.
Cellular backup (with Pro plan).
No contract.
Cons:
May need to purchase lots of add-ons.
Not ideal for larger homes.
The bottom line
No contracts, cheaper plans, and portable equipment are just a few reasons why you may consider choosing DIY over professionally installed home security. Pair this with all the options you have when it comes to providers, and you're sure to find the ideal DIY home security setup for your home no matter where you are.