Best Outdoor Security Cameras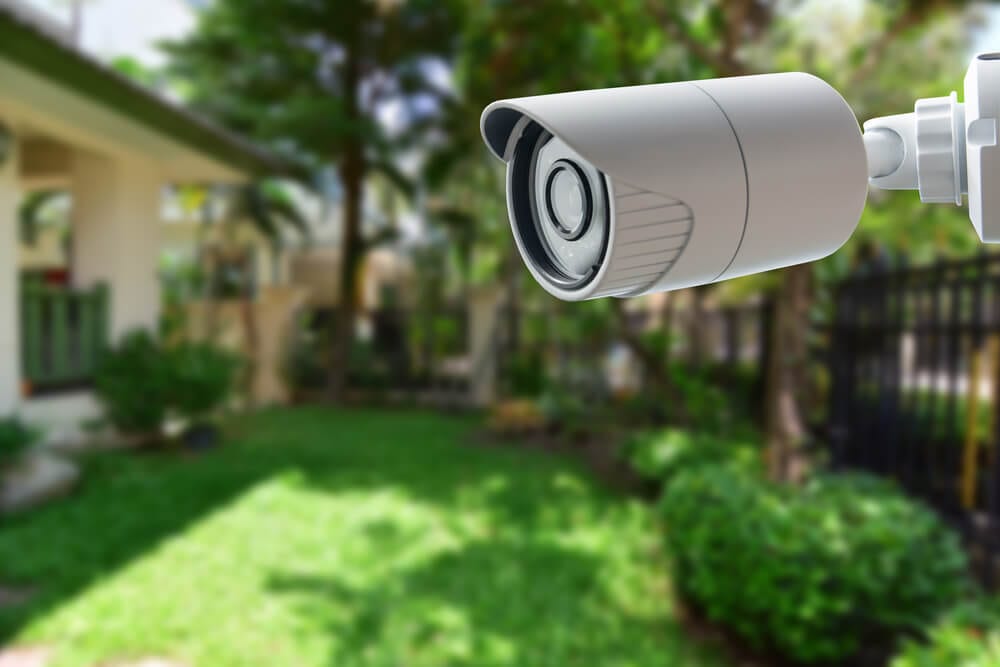 In 2017, there were roughly 1.4 million burglaries across the United States according to the FBI's Uniform Crime Reporting report. In the same report, it is stated that victims of these offenses lost an estimated $3.4 billion in property. It is increasingly clear how important it is to adequately protect your home, no matter where you live, to avoid property loss and potential harm to your family.
The hard part begins when you initiate your first search online in quest of the best outdoor security systems and find so many choices that you don't know where to begin. We have remedied that for you by reviewing and selecting the top factors to consider and providing our top five recommended outdoor security systems.

What to Look For in an Outdoor Security System
First, in establishing your outdoor security options, it is important to know what factors to consider.
Cost – As with any investment, it is important to first determine your budget. With a large number of outdoor security camera options available comes a large variance in prices. Decide what you can afford to spend, both upfront and ongoing, before you begin.
Video quality – We've all seen the news clips of a burglar caught on tape – but the video quality is so poor you cannot determine the color of the burglar's hair, much less their identity. With today's technology, you can avoid this dilemma by selecting high-resolution outdoor security cameras. Look for cameras with 1080p or higher resolution.
Night vision – Look for cameras with infrared technology and at least 100 feet of vision so you can keep a close eye on the perimeter of your home even in the dark.
Camera operating functions – If you want the capability for your cameras to pan, tilt and zoom, it will be important to select cameras with those specific functionalities. Camera panning means the camera moves horizontally from left to right. When you think of camera panning, think of taking a panoramic picture except in video format. Panning, tilting, and zooming are important to capture a greater range around the camera.
Mobile accessibility – If you are interested in the ability to view your home security camera footage from a mobile device and receive motion alerts, it will be important to look for outdoor security cameras that offer this capability and be sure they will work with your specific mobile devices. There may be extra fees involved in this feature.
Customer reviews – Look for unbiased customer reviews whether through friends and relatives or third-party sites like consumerreports.org. Filter out the one-off outlier type of reviews and look for the reviews that are consistent.
The Top Five Outdoor Security Systems
1. Nest Cam Outdoor
Now owned by Google, Nest home security products aim to simplify yet expand your home security needs. The ability to combine Nest with your other Google devices gives you one simple Google login to manage all devices from anywhere in the world. Nest offers doorbell cameras called Nest Hello, other outdoor cameras called Nest Cam Outdoor, smart thermostats called Nest Hub, and a variety of other smart home products.
Nest Outdoor Camera Options:
Nest Cam Outdoor – The Nest Cam Outdoor is one of the more affordable outdoor security camera options, starting at around $200 each. This discreet and compact camera offers 1080p video resolution with continuous recording and up to 20 feet of night vision. All videos can be stored in the cloud and are accessible using the Nest mobile app. The Nest app also allows you to receive alerts and view your home's outdoor activity at any time, right from your mobile device.
Nest Cam IQ Outdoor – A close relative of the Nest Cam Outdoor and offering many of the same features, the Nest Cam IQ Outdoor also offers a built-in 4k sensor that allows up to 12x zoom for clear close-up views. It is also IP66 certified which means it is dust-tight and protected from water. This outdoor security camera comes at a starting price of around $399 each.
Nest Hello – Nest's doorbell camera is a tiny but powerful gadget measuring only 4.6 by 1.7 inches. It fits right into your doorbell providing an up-close view of anyone who approaches your door. True to all of Nest's cam products, it offers high-resolution 1080p HD video that you can monitor from your Nest App at any time. This doorbell camera is priced starting at around $229.
All Nest cams come with a 2-year limited manufacturer's warranty.
2. Arlo
Arlo's purpose in the home security industry is to provide the ability to "protect and connect with the people and places we love". They offer indoor and outdoor cameras, cellular cameras, baby cameras, security lights, and more.
Arlo Outdoor Camera Options:
Arlo Ultra – The Arlo Ultra is Arlo's top indoor/outdoor security camera. A two indoor/outdoor camera kit can cost around $599. It offers 4K video quality, color night vision up to 25 feet, continuous recording, and up to 12X zoom. There is a built-in siren for additional protection against intruders. These devices are IP65-certified and offer noise-reduction technology so your videos are not impaired by wind and other noises. Using the Arlo app, you can see what's going on outside your home at all times and view previously recorded videos stored in the cloud. The Ultra also comes with a 1-year trial subscription for Arlo Smart.
Arlo Pro – Sold as a 2-camera kit, the Arlo Pro can be purchased for $499, with each additional camera costing $190 each. It offers 2K high-resolution video and color night vision. Like the Ultra, it also includes a built-in siren and LED spotlight. The Pro 3 comes with a 3-month subscription trial to Arlo Smart.
Arlo Pro 2 – The Arlo Pro 2 comes in a 2 camera kit for $324. Additional cameras cost $144 each. The Pro 2 offers 1080p video resolution and night vision, but only in black and white. It does not offer the siren or LED spotlight and does not come with a trial subscription to Arlo Smart.
All Arlo cameras are wireless, can be used with the Arlo mobile app, and come with a minimum 1-year manufacturer warranty.
3. Ring
The inventor of Ring shares that his idea for the Ring Video Doorbell was coined by his wife as, "like caller ID for the front door." This began the launch of the Ring Video Doorbell which later grew into security cameras, smart lighting, security systems, and televisions. Their mission, simply put, is to reduce crime in neighborhoods.
Ring Outdoor Camera Options:
Stick Up Cam – Ring's Stick Up Cam is a small device measuring only 3.82 X 2.36 X 2.36 inches. It offers 1080p HD high-resolution video and can be put up anywhere with or without hardwiring. The Ring app allows you to view what's going on outside your home from your mobile device. It includes a built-in siren to dissuade intruders and is waterproof to withstand outdoor precipitation. Starting at $179.99, the Stick Up Cam is an affordable option. You will also need to pay for cloud storage, but this will only add about $3 a month to your cost.
Spotlight Cam – The Spotlight Cam features 1080p HD video and is known for extra bright lights which provide for clearer video playback. If a potential intruder approaches the area within the range of the device, a bright light will shine and a siren will sound. It can also be used with the Ring app with storage costing $3 per month. You can purchase a Spotlight Cam for starting prices of $199 depending on whether you choose a wired, wireless or solar-powered model.
Floodlight Cam – The Floodlight Cam offers 1080p HD video, night vision and noise cancellation with a wide-degree field of view. Each Floodlight contains two 3000 degree Kelvin floodlights with a built-in siren and zooming and panning abilities. The Floodlight Cam's sensors can detect motion from far away and can even detect the difference between a person and an object. This cam must be hardwired into the home and also connects with the Ring app. To purchase this camera will cost you $249 and the $3 per month cloud storage fee.
Most Ring cameras are offered in a wired or wireless version and the Spotlight Cam comes in a solar version as well. Another perk, Ring offers lifetime replacement on stolen cameras and a 1-year manufacturer's warranty on parts and labor.
4. Blink
Blink, recently acquired by Amazon, calls itself the next generation of home security cameras. Promising a 1-click connection at an affordable price, Blink is known for no contracts and easy DIY installation.
Blink Outdoor Camera Options:
Blink XT2 One Camera System – The XT2 records video in 1080p HD during the day and infrared HD night vision after dark. IP65 certified, it is made to stand up to the outdoor elements. The customizable motion sensor allows you to select activity zones so you only receive alerts for those areas. Blink offers a month-to-month agreement with free cloud storage. Using the Blink app, you can keep an eye on what the camera sees at all times and receive important alerts.
5. Kasa Cam
Before creating their smart plug, Kasa Smart was TP-Link, known for all things smart home. Since then they've launched smart bulbs, smart light switches, smart cameras and an entire line of smart plugs. Kasa Smart promises an immersive and connected smart home experience.
Kasa Smart Camera Options:
Kasa Cam Outdoor – The Kasa Cam Outdoor offers high-resolution 1080p video and night vision up to 30 feet. The built-in siren offers extra protection to scare off intruders. Using the Kasa Smart app, you can view your home from anywhere. These start at $90 and come with an optional Kasa Care package – a $4-$7 a month subscription plan giving you some video storage space. TP-Link offers a 2-year warranty on the Kasa Cam Outdoor.