Best Home Security Systems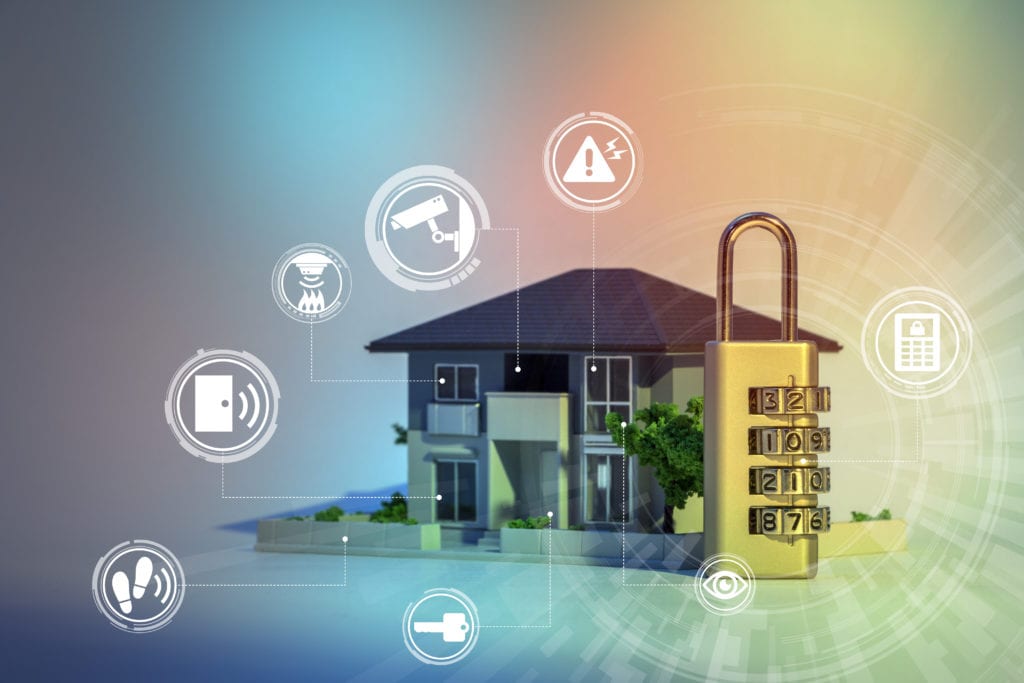 Choosing the Best Home Security System
Today, there are numerous security options you can take advantage of to protect your home. From video doorbells and security cameras to elaborate smart systems, you have more home security choices than ever before. For many people, professional security monitoring is a key feature. Whether you're sleeping or jet setting, with a monitored home security system, someone is always looking out for your home. But with so many options, it can be tough to know which system is best for you. This guide covers the best monitored home security systems so you can pick the right one for your needs.
Key factors to consider when shopping for home security should include:
Technology: Most new home security systems connect wirelessly to home Wi-Fi networks. Wireless home security systems usually provide enough protection but can fail during internet and power outages. For maximum protection, look for security systems that offer cellular backup, which continues to send data to monitoring centers, even if your electricity or internet service fails.
Mobile operation: Home security systems that include mobile apps enable you to remotely arm and disarm your alarm system and receive real-time alerts when something triggers a camera or sensor. Some apps allow you to access video live streams and control smart home devices such as door locks, garage doors, and thermostats.
Expandability: The security system you buy today may not fit your needs in the future. Shop for systems that enable you to add additional cameras and smart home devices. You may also consider security systems that integrate with popular voice-activated technologies such as Amazon Alexa and Google Assistant.
Professional monitoring: The best home security systems offer included or optional 24/7 professional monitoring. By choosing professional monitoring, you can receive faster emergency services response and oftentimes avoid municipal false-alarm fees. Most monitoring services require two- to five-year contracts.
Trial periods and warranties: Most home security companies offer a money-back guarantee for equipment and services. Typically, guarantees range from 14 days to six months. Likewise, most security packages include equipment warranties for up to two years.
What makes the best monitored home security systems?
Using a side-by-side comparison will help you choose the best monitored home security system for your needs. The primary factors to consider when weighing home security options include:
Price
Customer reviews
Advanced features
Ease of installation and use
Brinks Home Security
Brinks Home Security boasts over one million customers and has an A+ rating with the BBB. Perry Brink founded the company in 1859, and it quickly rose to become a national – and later international – leader in secure cash management.
Today, Brinks Home Security offers several home security systems, ranging in price from $499 to $1,499. For qualified customers, Brinks offers 0% APR, 36-month financing on all its home security systems. All Brinks security systems include the Brinks Home Touch control panel, along with motion detectors and wireless door or window sensors, window stickers and yard signs. Some Brinks systems also include indoor and outdoor cameras with night vision technology, doorbell cameras, and Nest Secure devices which seamlessly integrate with Google Assistant.
Brinks designs most of its home security systems for easy self-installation. Devices such as door and window sensors attach to surfaces with adhesive tape. For its top-of-the-line Smart Security Ultimate system, which runs $1,499, Brinks includes professional installation.
Brinks' 24/7 professional monitoring costs $29-$39 per month. Brinks-branded systems require a 36-month monitoring contract. The Nest Secure system offers monitoring for $29 per month, with no contract.The Brinks Home Security App, available for Android and Apple cellphones and tablets, gives users complete system control from their mobile devices. The app also enables users to access stored video footage, see video live streams and control compatible smart home garage doors, lights and thermostats. App users give it a 3.6 out of five stars rating.
Brinks systems feature 4G LTE cellular backup technology, which many competing brands do not offer. This technology allows systems to continue sending data to Brinks monitoring centers, even during internet and power outages.
Brinks offers a 30-day, money-back guarantee on all its security systems, as well as a two-year warranty on all equipment.
AT&T Digital Life
The company we know as AT&T dates to 1876, with Alexander Graham Bell's invention of the telephone. In addition to offering telephone and TV services throughout the United States and Mexico, AT&T provides home automation and security services in 75 U.S. markets under the Digital Life brand and has earned an A+ rating from the BBB.AT&T Digital Life offers one home security system for $549.99, but does not have a financing program. The system comes with door and window sensors, a keypad, a motion sensor, and an indoor siren, and includes professional installation. The wireless system does not require a landline and works with any high-speed internet service.
The AT&T Digital Life App, which Android and Apple users rate 3.2 to 3.3 out of five stars, enables you to arm and disarm your system, operate compatible smart home devices and access live video streams. Most home security apps send email or text messages when something triggers a security camera. The Digital Life app uses push notifications, which users can tap for live video stream access.
AT&T Digital Life's 24/7 professional monitoring costs $39.99 per month and requires a two-year contract. Digital Life security systems come with a 14-day trial period. A restocking fee of up to $99 may apply when returning equipment during the trial period.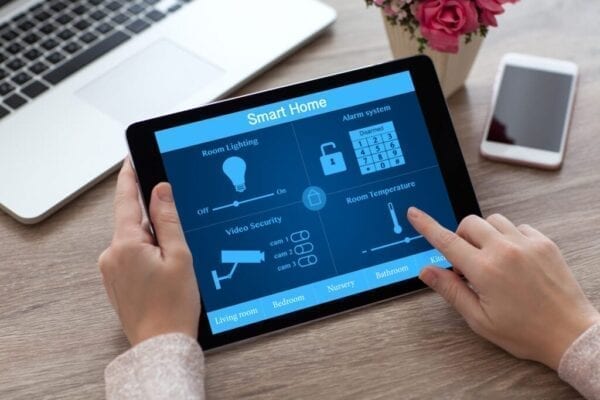 Prykhodov / Getty Images
Vivint Smart Home
Vivint Smart Home has provided home automation and security products and services since 1999 and boasts two million North American customers. Based in Utah, Vivint has over 10,000 employees and was named one of Utah's best employers for diversity in Forbes' 2019 America's Best Employers survey.
The Vivint Starter Kit costs $599. Depending on which add-ons you select, your total equipment cost could reach $1,000 to $1,500. Vivint offers professional monitoring costs $39.99 to $49.99 per month, depending on the features you choose. Systems include central control panels, motion detectors, and smoke detectors. More advanced equipment packages feature doorbell cameras, indoor and outdoor cameras, smart home door locks, garage door controllers and thermostats. Qualified customers can apply for no-interest system financing.
Using the highly-rated Vivint Smart Home app, available for Android and Apple mobile devices, users can arm and disarm alarms, control smart home devices, receive real-time alerts and view live video streams. The Vivint app is compatible with Amazon Echo, Element Thermostat, Google Home, Philips Hue, and many other smart home devices.
Customers who finance equipment must sign a service agreement and pay $49.99 per month for up to 60 months.
Vivint monitored home security gets 4.5 stars across a variety of professional and consumer reviews. Notable features include the streamlined app, the panic button, and seamless integration with a wide range of smart home controllers. Vivint offers a cancellation policy that takes into account extenuating circumstances and military responsibilities, as well as a variety of options for those planning a move.
ADT
In its infancy in 1874, ADT protected a few dozen homes by connecting them to a central office using telegraph-based technology. Today, ADT operates in more than 200 Canadian and U.S. locations and boasts over seven million home security customers.
All ADT security systems are custom-designed to fit customers' needs. System components include digital control panels, door and window sensors, indoor and outdoor cameras, keychain remotes, motion detectors, and video doorbells. ADT's Pulse line of cameras includes a doorbell camera and an outdoor camera equipped with night vision technology, two-way audio functionality, and Wi-Fi connectivity. ADT Pulse indoor cameras capture 720p high definition video and come equipped with a stand for tabletop placement or wall mounting. Professional ADT installation costs around $100 to $200.With the ADT Control App, available for Android and Apple mobile devices, users can arm and disarm their alarms, operate smart home door locks, lights, smoke detectors, and thermostats, and receive instant alerts when something triggers a camera or sensor. ADT-branded smart home devices integrate with Amazon Alexa for voice commands.
ADT offers 24/7 professional monitoring for $36.99 to $52.99 per month. All ADT systems require a 36-month monitoring contract.
New ADT customers can enjoy a six-month, money-back guarantee on systems and services. ADT also provides a theft protection guarantee, which pays up to $500 for burglaries that occur at a property armed with an ADT alarm system.
ADT received an average of 4 stars across a variety of consumer and professional reviews. Notable features include integration with smart home controllers like Amazon and Z-Wave, strong mobile and web apps, and abundant customization options.
Based in Boston, MA, SimpliSafe is an excellent choice if you want the security of professional monitoring without a contract. The company offers as much or as little help as you require. You can choose a package, build your own, or have a SimpliSafe expert design a system for you based on your answers to a few questions. Professional installation is available, though the easy-to-install systems are relatively straightforward, requiring no drilling or tools.
There are eight different package systems to choose from, as well as various add-ons. The smallest Essentials system provides one entry sensor and one motion sensor, while the largest Fortress system offers six entry sensors, two motion sensors, a key fob, a siren, and a panic button. Other systems include sensors to detect water damage, freezing temperatures, and smoke. If none of the packages fit your needs, it's easy to build your own system on their website.
Package prices range from $138 to $306, plus any add-ons you choose, such as a security camera, video doorbell, or smart lock. Professional monitoring costs just $14.99 to $24.99 per month with no contract, depending on which features you need.
SimpliSafe receives an average of 4.5 stars across a variety of consumer and professional reviews. Notable features include 24-hour battery backup, redundant monitoring centers for disasters, and deep signal encryption. SimpliSafe is fully compatible with many smart home controls, such as Alexa, Google Assistant, the Apple Home app, and more. The company offers a 60-day in-home trial period, during which you can return your system for any reason for a full refund.
---