These Exposed Pipes are Too Pretty to Hide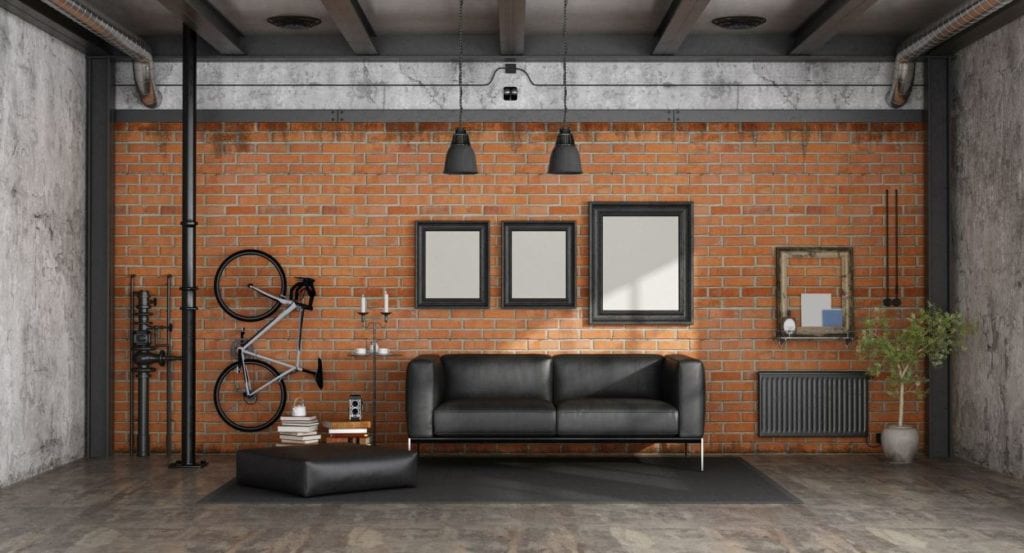 While they've always been functional, we're starting to appreciate both the beauty and strength of copper, brass, black steel and galvanized steel pipes in design. Now, instead of hiding them, exposed pipes feature prominently in a home's design and are also used in other applications. Below are some of the ways exposed pipes can provide function and beauty.
Exposed pipes are trending
"Exposed pipes can be a real treat to have in your home," according to Carla Muncaster, owner and creative director at  Urban Grain Interiors Limited. "In fact, designers are increasingly surface-mounting pipes and conduit in industrial interiors, rather than burying them under plasterwork," she adds.
If you have exposed brick walls, Muncaster says it makes even more sense to have exposed pipes."If you have historic surface-mounted pipes, they'll no doubt be covered in many coats of paint," she explains.   "Previous dwellers will have attempted to hide them and blend them into the walls — but it's now de rigueur and cool to expose them."
That's not the only new trend. "Rather than 'less is more,' today's trend is 'more is more.' So have a single conduit pipe for every cable, instead of running several cables in one pipe, and create patterns with the pipes," she says. "It looks really striking, bold and graphic."
 Strength and beauty
You often find copper pipe used in plumbing. When polished, it looks really nice, according to Muncaster. That's why it's a popular choice in kitchen design and decor.  "It will take a bit of time to strip paint off it (particularly at the back of the pipe nearest to the wall), but with good helpings of patience and masking tape, you can do a really great job of making them look gorgeous," she says.
"Often you'll find that pipes are set off the wall a little with little plastic blocks – these aren't cool, so replace them with beautiful metal fixings – there are loads of options available in all sorts of metal fittings – brass, copper, chrome, galvanized and dark steel." She says you can either match your fittings to your exposed pipes or choose contrasting fittings.
Plan out your use of exposed pipes
It's important to make sure that you properly plan your layout. "The lines should be clean and equally spaced/angled — they are so striking that any sloppiness will be spotted and the aesthetic will be ruined," Muncaster says. She warns against having multiple pipes going in several different directions, since this is jarring to the eye.
Exposed pipes are versatile
Make sure your proportions will match the look that you're going for. "If you want elegant and minimal, go for thinner pipes; for bold statements, go for chunky pipes and fittings," Muncaster says. "Remember that copper will dull and then develop a verdigris finish over time, which I love, but if you want to keep your copper pipes shiny, they will need to be clear lacquered or powder coated."
Although bare metal finishes are popular, Muncaster says you shouldn't be afraid of color. "You can powder coat pipes pretty much any color you like," she says. However, Muncaster advises against trying to do any electrical wiring or plumbing unless you're qualified to do so.
Exposed Pipe Faucets
You'll also see the influence of exposed pipes and fittings in the latest bathroom design trends. Many manufacturers offer sink and shower faucets that mimic the look of pipes and fittings. The faucets are versatile enough to be used in traditional, transitional, modern, industrial, and even farmhouse styles.
Too trendy?
Exposed pipes look cool, but how do they affect resale value? "They are certainly trendy in urban areas," according to Rick Gehrke, real estate agent with RE/MAX Executives in Boise, ID. "In downtown areas, lofts and townhouses with exposed pipes sell like hotcakes because they give these types of homes an industrial feel."
However, Gehrke says he doesn't see these features often in suburban areas, and believes they are better suited for up and coming urban areas.
Matt Van Winkle, founder and CEO of RE/MAX Northwest, agrees that exposed pipes are trendy, but he doesn't expect this trend to go mainstream."If the property is extremely modern it could be appealing to buyers, but I would be hesitant to install any exposed pipes," Van Winkle says.  Just as neutral colors appeal to buyers, a more traditional approach to pipes may also be more palatable.
What do you think of using exped pipes in design? Let us know in the comments!