Kitchen Decor Just Got a Lot Easier With GE's Cafe Matte Collection
Kitchens are important to both homeowners and homebuyers. In fact, many homebuyers will walk away from a house based solely on the condition and style of the kitchen. That's because the kitchen isn't just a place where you prepare and eat food. It's the home's central location: where you bond with family, relax with friends and (try to) help kids with homework. The quest for the perfect kitchen can sometimes lead to buyer's remorse, or you may grow weary of looking at the same decor every day. However, thanks to GE's Cafe Matte Collection, now you can customize your kitchen appliances and change the handles as often as you like.

[deals-hub-ad]
tulcarion / Getty Images
The Matte Collection
GE Appliances just launched The Matte Collection, a fully customizable kitchen appliance line, for its new Café brand. Senior designer Maggie Bellinger spoke with Freshome about how these kitchen appliances are revolutionizing kitchen design."We interviewed thousands of style-driven consumers in multiple cities and identified an increasing consumer demand for design choice, coupled with superior performance in appliances," she says. "These consumers yearned for the opportunity to customize their kitchens to fit the overall design of the home, but this was difficult because the mass premium space was previously dominated by stainless steel appliances, and customization was limited to high-end, luxury appliances."However, Bellinger says The Matte Collection levels the playing field. The line provides consumers with custom hardware choices in brushed bronze, brushed stainless, brushed copper and brushed black paired with premium matte finishes. Café, the new brand that encompasses The Matte Collection, was "designed for stylish consumers who love to entertain and are not just searching for appliances that look great in the kitchen, but also fit into the overall aesthetic of the home and reflect their sense of style."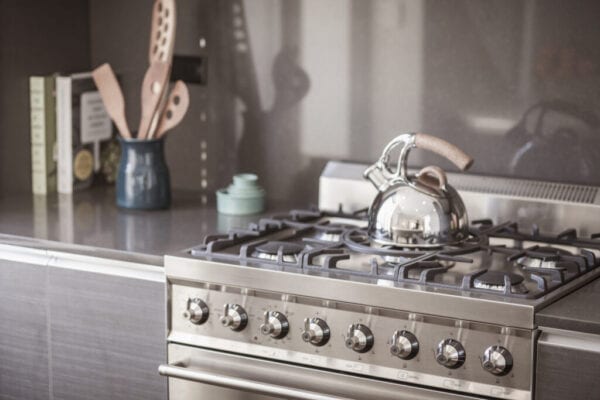 Alberto Guglielmi / Getty Images
The colors of The Matte Collection
Copper, a classic kitchen staple in both decor and high-end cookware, is the signature Café metal. Each handle in The Matte Collection carries a copper cuff with a discreet Café logo. Soft-brushed copper hardware is also one of the custom hardware options. "Copper is really pulling the brand back in with the cuff, and it has elevated the brand identity," Bellinger says. She also notes that copper blends both fashion and function, since it is a heat conductor.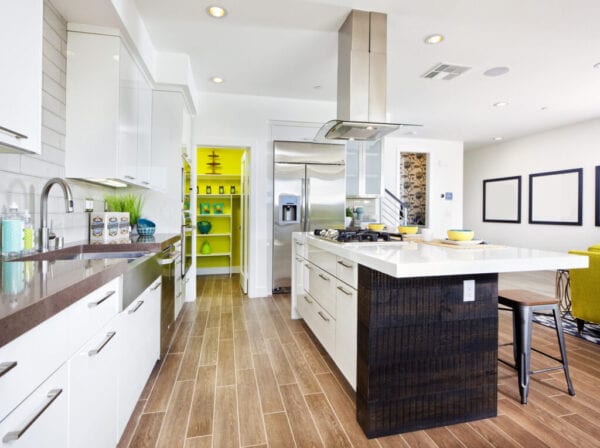 Luxy Images / Getty Images
Bellinger says that she wanted people to think differently about the timelessness of black and white while refreshing the colors. "Removing the shine and transforming to matte achieves this goal," she explains. "Matte also softens it up and brings that feeling of timelessness to the collection."The soft luster and warmth of the Matte White finish offer a fresh approach to a staple kitchen color. This luxe look is smudge-resistant and is soft to the touch. It also allows owners to create pops of brightness against dark cabinetry. Matte Black similarly offers depth and layering texture. "Complementing existing kitchen elements such as stone, wood, brick and eggshell hues, Matte Black is both a sophisticated and grounding finish that can add flair and balance to style-forward kitchens."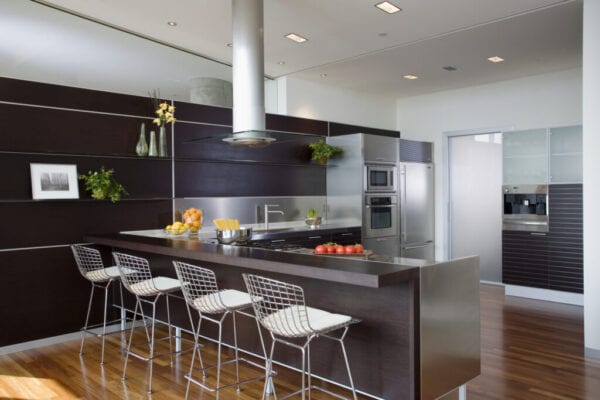 Andrea Rugg / Getty Images
The Matte Collection includes a full suite of appliances. You can find wall ovens, ranges, cooktops, French door refrigerators, dishwashers and vent hoods. If you're looking for a way to spice up your kitchen, the new Café brand is definitely worth checking out. Photography by Café Appliances.