Winter DIY Projects You Can Do During the Pandemic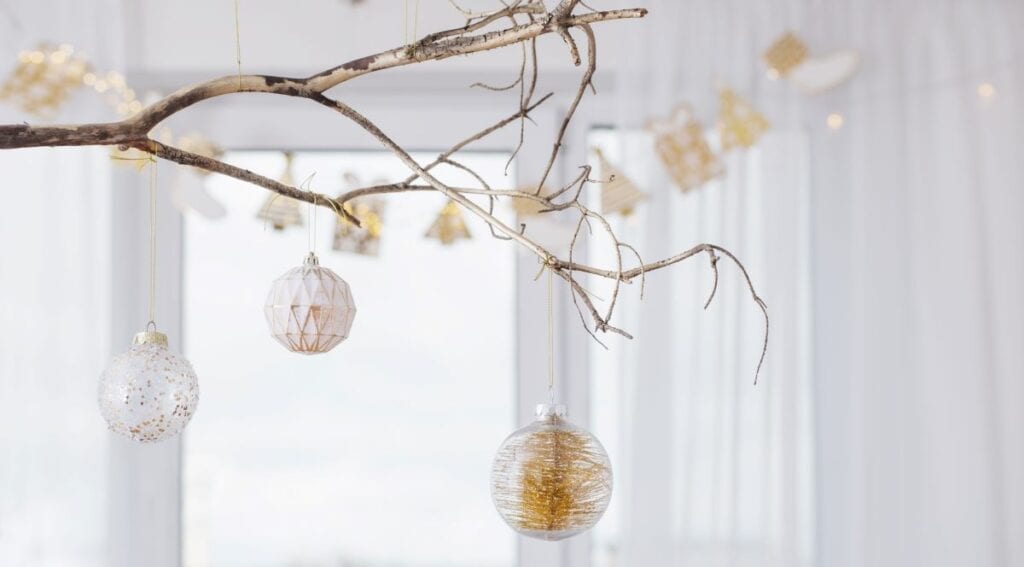 After months of living through COVID-19, your to-do list may have gotten much shorter. But now that we're in the midst of winter and are continuing to stay at home, what are some good winter DIY home projects to tackle?
Home improvement projects
Let's start with some home improvement ideas for winter. If you read about fall DIY projects, you may have already tackled painting your kitchen cabinets and accent walls and changed your lighting fixtures. If so, congratulations on that achievement! Now, let's look at some other home improvement projects you can tackle.
Give a fresh coat to your interior trim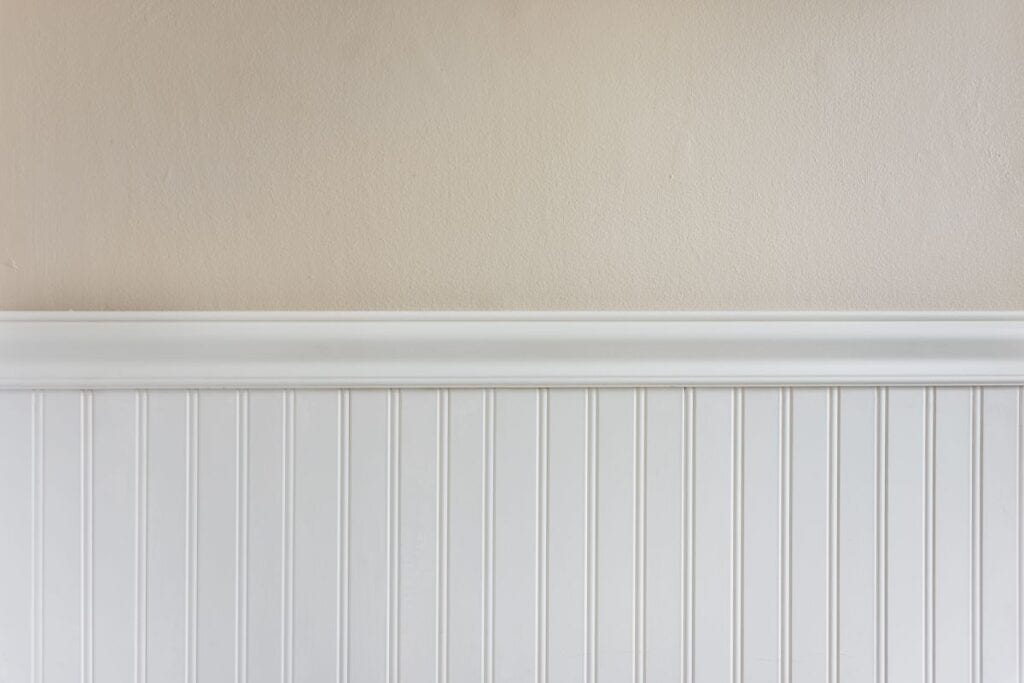 After painting accent walls, you may have noticed you also need to add a new coat of paint to the molding around your floors, ceilings, windows and doors. All you'll need to get started is some paint, brushes and tape or a trim guard.
Repair your door and window screens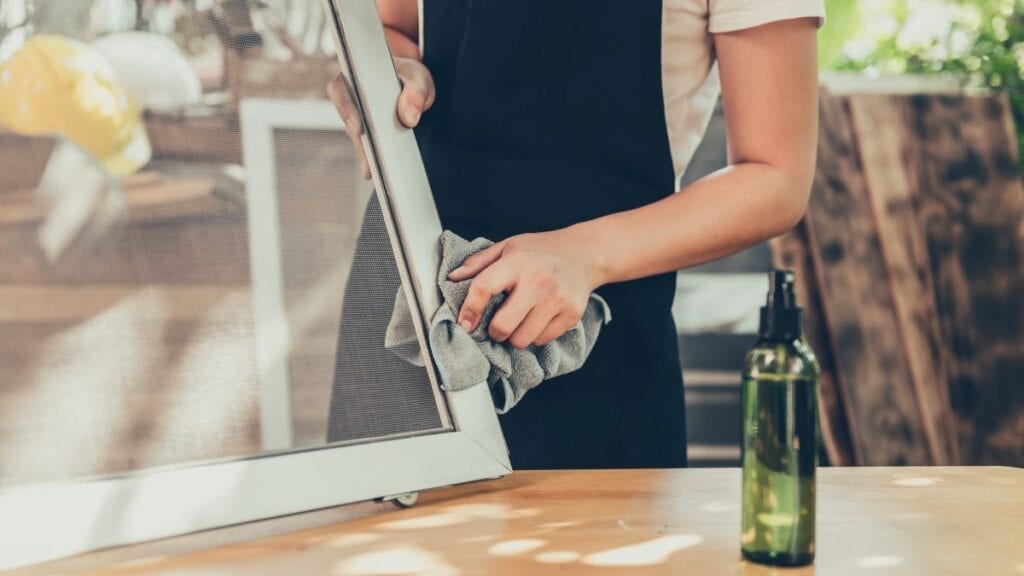 It may be cold now, but come spring, you'll want to open your doors and windows. But when you do, will you be letting bugs come into your house through holes or tears in your screen? This is a great winter DIY project because you can bring your screens into your garage or basement to repair them in the off season. If you want to replace the entire screen, you'll need screening, spline and a rolling tool. You can buy these individually or, to get started, pick up a complete screen replacement kit. If you have a small hole that just needs to be patched, you could use either screen tape or pre-cut patches.
Organize your garage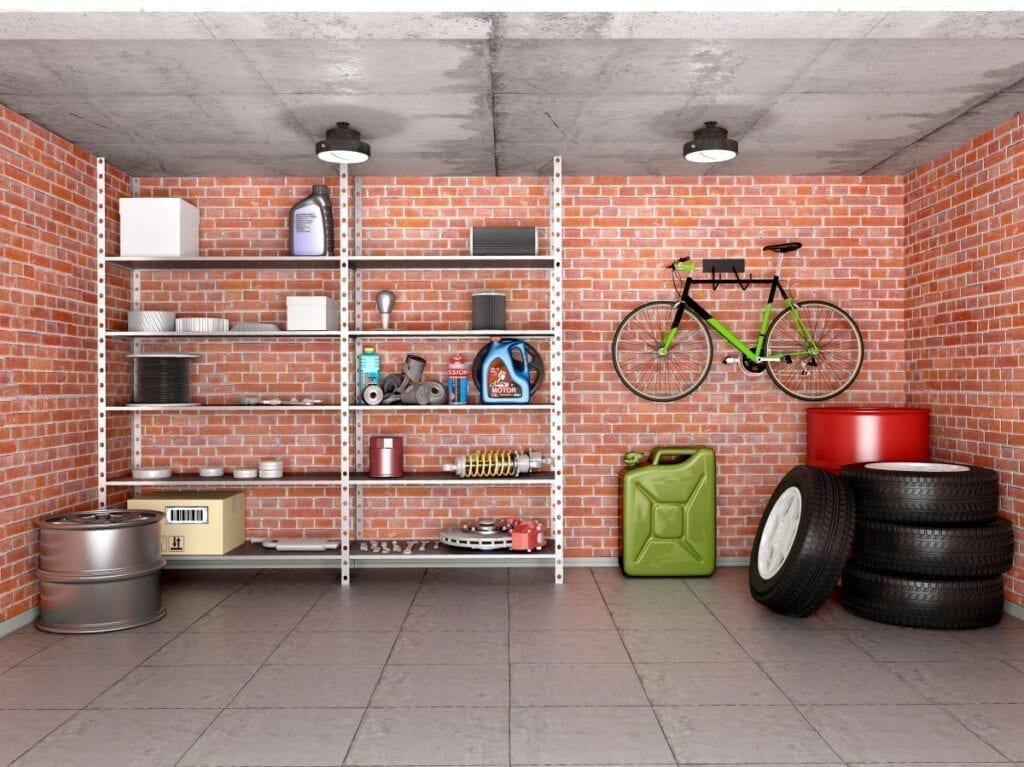 After spending time in your garage, you may realize you don't have much space with tools and sports gear everywhere. You can solve this issue with a few garage organization measures. Get you garden tools out of the way with a wall-mounted rack. A bike storage rack will get your bikes off the floor since you probably won't be riding them this winter. Add some hooks to store other things on the wall. A sports rack can keep all your balls, bats, gloves, and rackets in one easy-to-find place. Stackable storage containers are great for all the other miscellaneous items you keep in the garage.
Organize your closet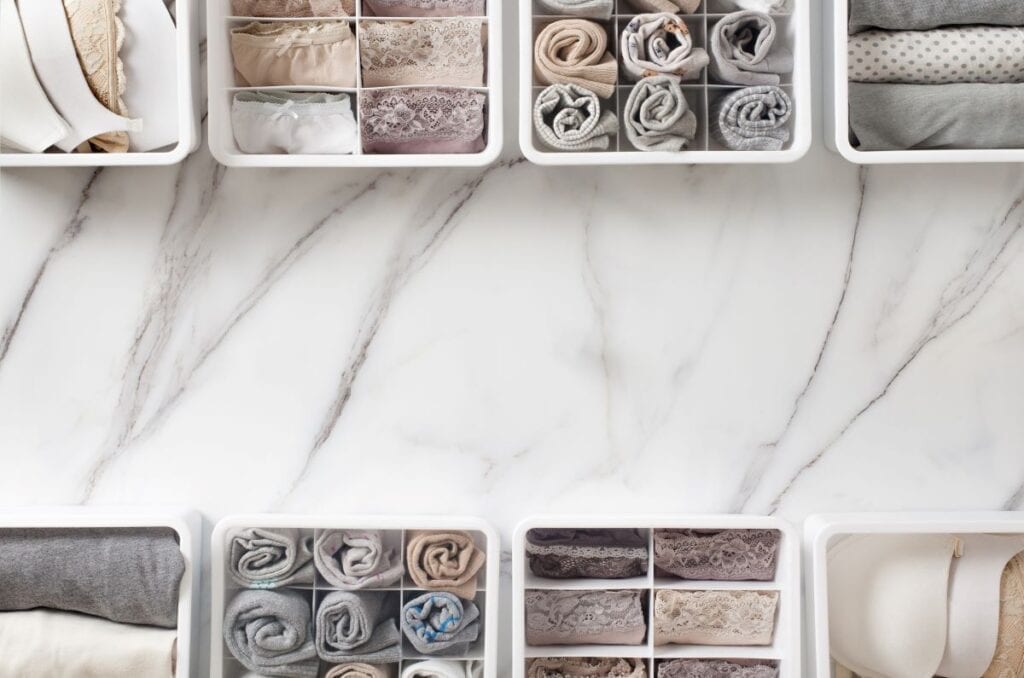 Now that you've finished your garage, you're ready to move on to your closet. Even if you have a small closet or no closet at all, these tips are for you.
You can choose a closet organization system or select the pieces you need on your own. You may want to include space-saving collapsible hangers that let you hang four or five items in the same space as one regular hanger. Or, you could use an adjustable hanging rod, which gives you a two-tier system, doubling the number of clothes you can hang in the same space. Hanging shelves with drawers give you a great deal of flexibility, while a hanging shoe organizer will free up a lot of space on your floor.
Get your kitchen in order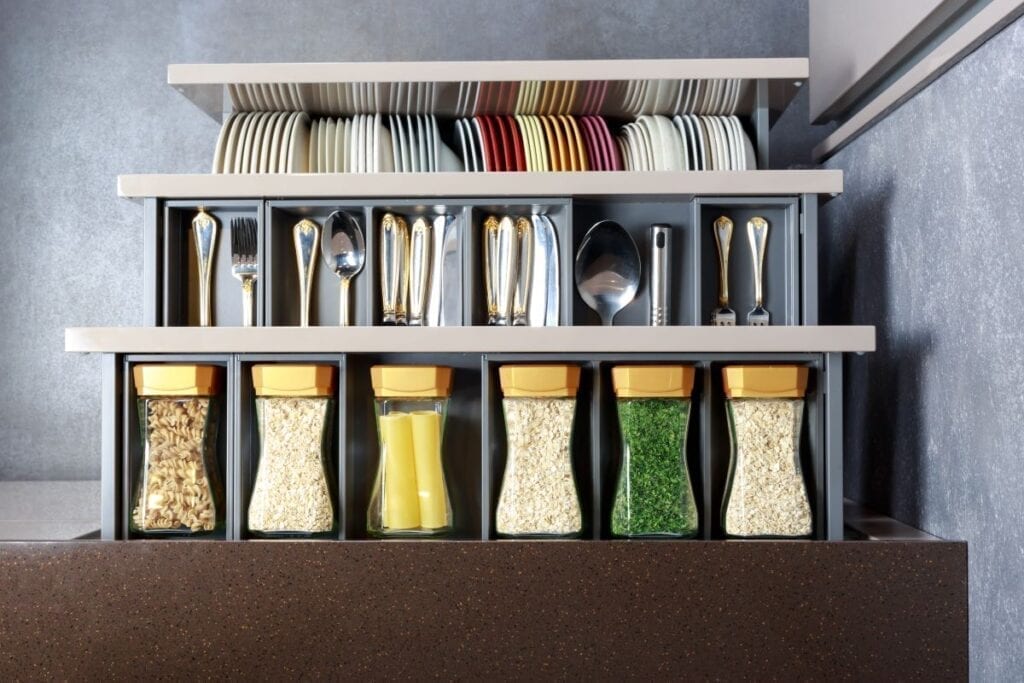 If you're ready for more organizing, move on to the kitchen to find ways to create more space and make it easier to find the things you need. Arrange your silverware and cutlery with an expandable drawer organizer that will work in most drawers, narrow or wide. If your cans are always in the far reaches of your pantry, make them easier to find with a stackable can rack organizer. Take advantage of more space in your corner cabinet with a lazy Susan. Keep your flour, sugar and other food fresh in stackable airtight food containers. With a pot rack organizer, you'll always be able to find the pot and lid you need without digging through your cupboard, while an over-the-door rack can be used for both spices and cans to save space in your pantry.
Rejuvenate your bathroom
Ready for a new look for your bathroom? This may be a great time to spruce this room up with a new shower curtain, mat, and towels. Dress up your countertop with a new soap dispenser kit. Top it off by replacing your sink faucet and tub and shower kit.
Freshen up your door and drawer hardware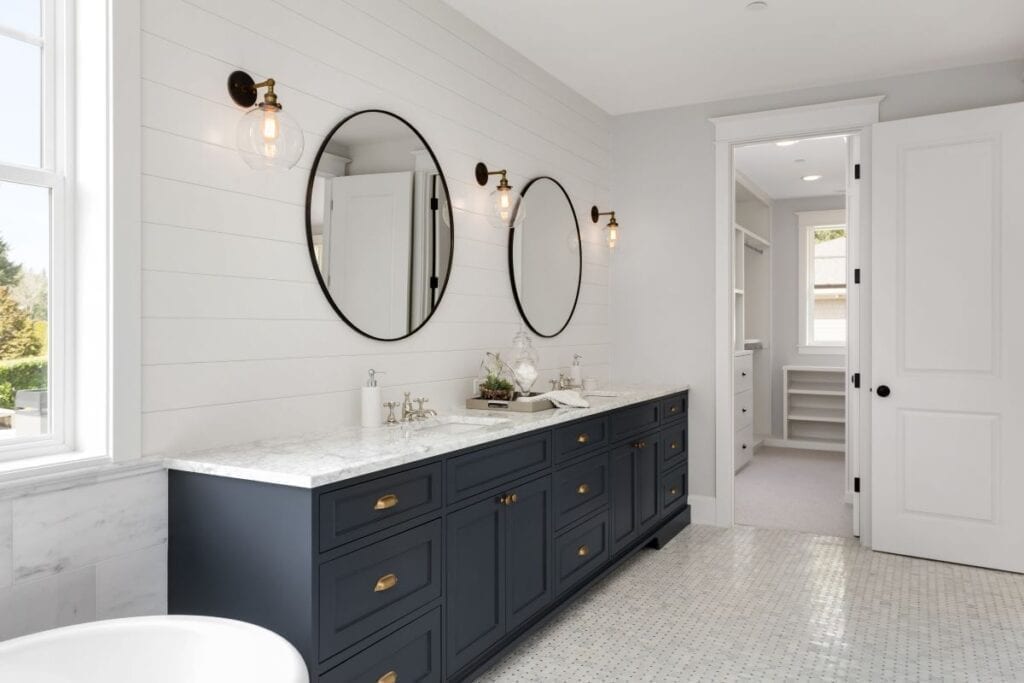 You may not want to spring for new doors throughout your house or new cabinets, but you can give both a fresh, new look by replacing the door handles and cabinet knobs.
Good winter projects to unleash your creativity
Now that you've completed this work, you may be looking for some fun. What are some other good winter projects beyond DIY home improvement?
Build a snowman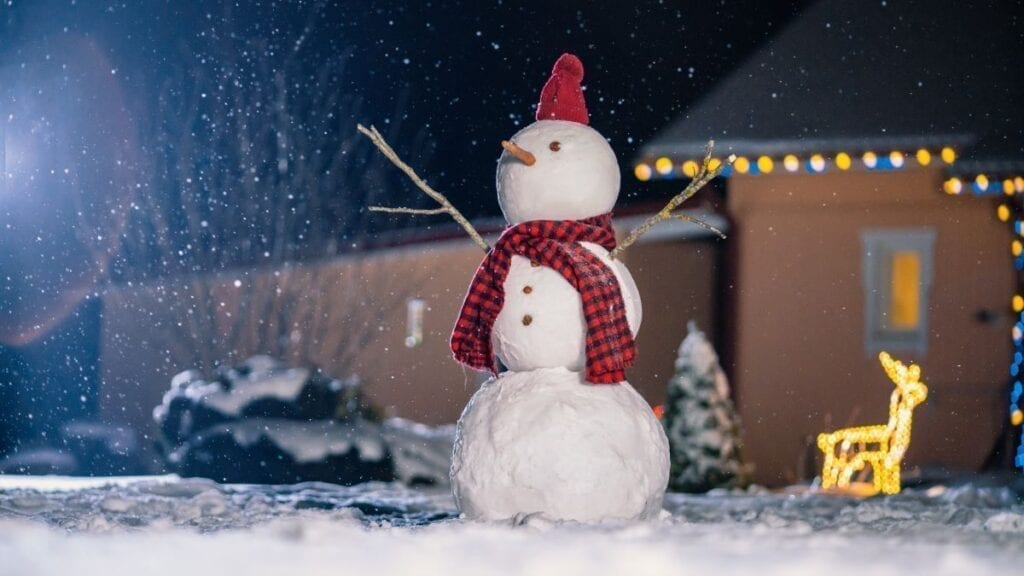 If you wake up to find snow on the ground, it's time to build a snowman! After you roll the snow into your snowman's body, you need to get him some personality. With a snowman kit, you'll get a hat, scarf, eyes, mouth, nose, buttons and pipe. Or, if you already have some supplies, you can buy your snowman's accessories individually. If you don't get snow, you can build an indoor snowman with felt, foam or putty.
Christmas ornaments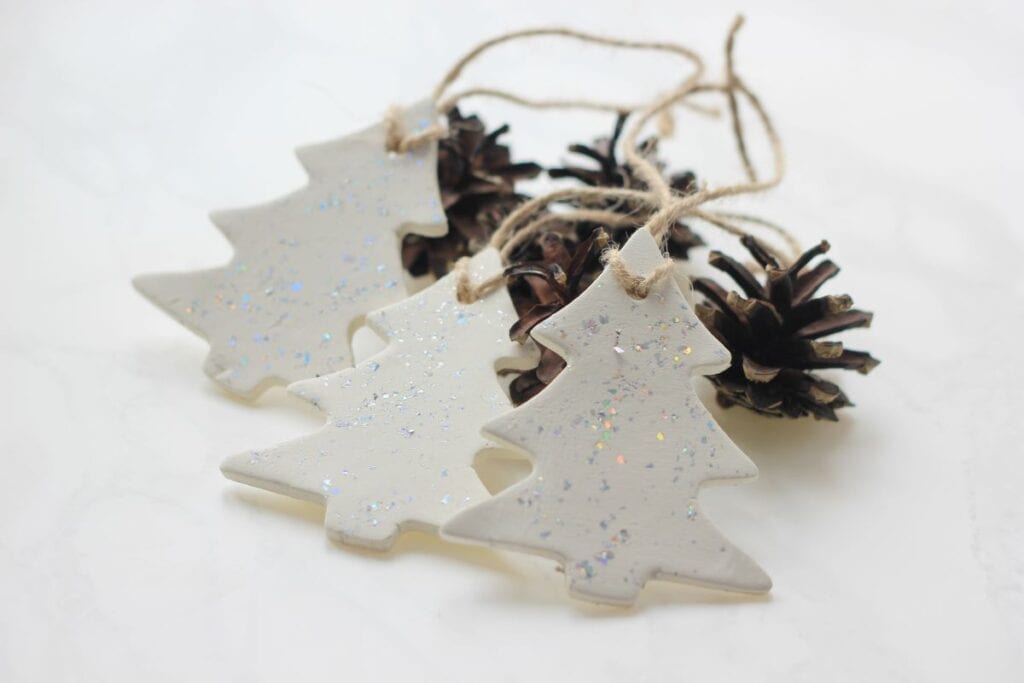 You may already have your Christmas tree decorated, but you can get ready for next year by creating personalized ornaments. With pre-drilled wooden slices, you can paint ornaments, or you can use them for holiday coasters. Looking for an easy craft for the kiddos? With colorful wooden sticks, you can create and decorate ornaments of any size. And for the older crafters, porcelain bells can be decorated with markers.
Scrapbook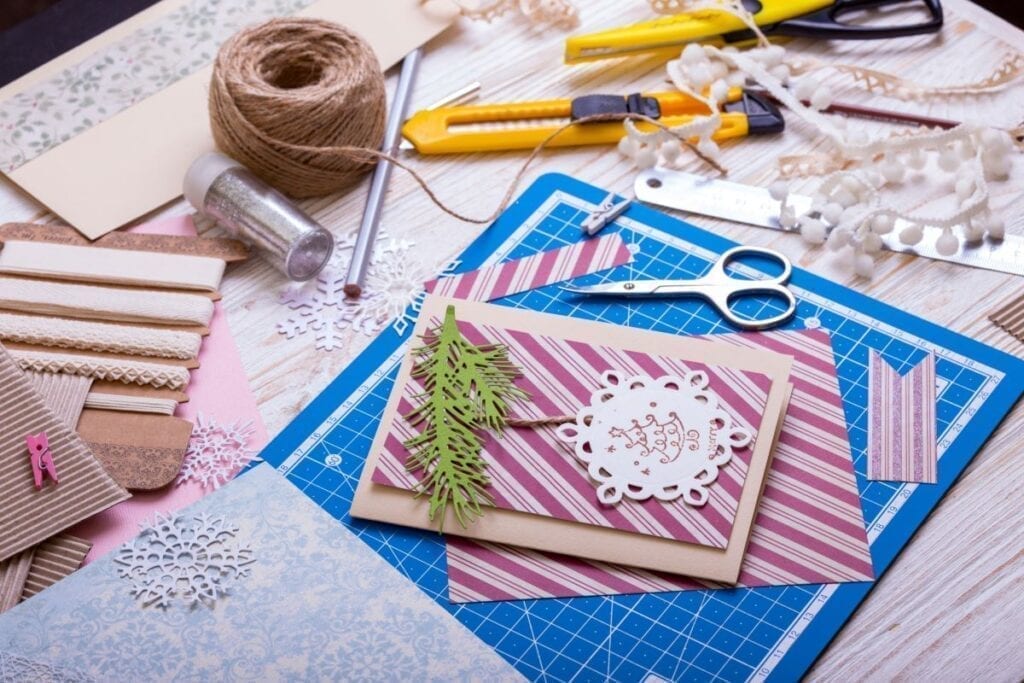 Sometimes you want all your memories from a special event of your life in one place. A scrapbook may be the way to go. You'll need to start with a scrapbook album. Depending on the album you select, you may want to add more scrapbook paper. Then, you may want glue, decorative tape, scissors, markers, photo corners, and stickers to bring everything together.
Photo albums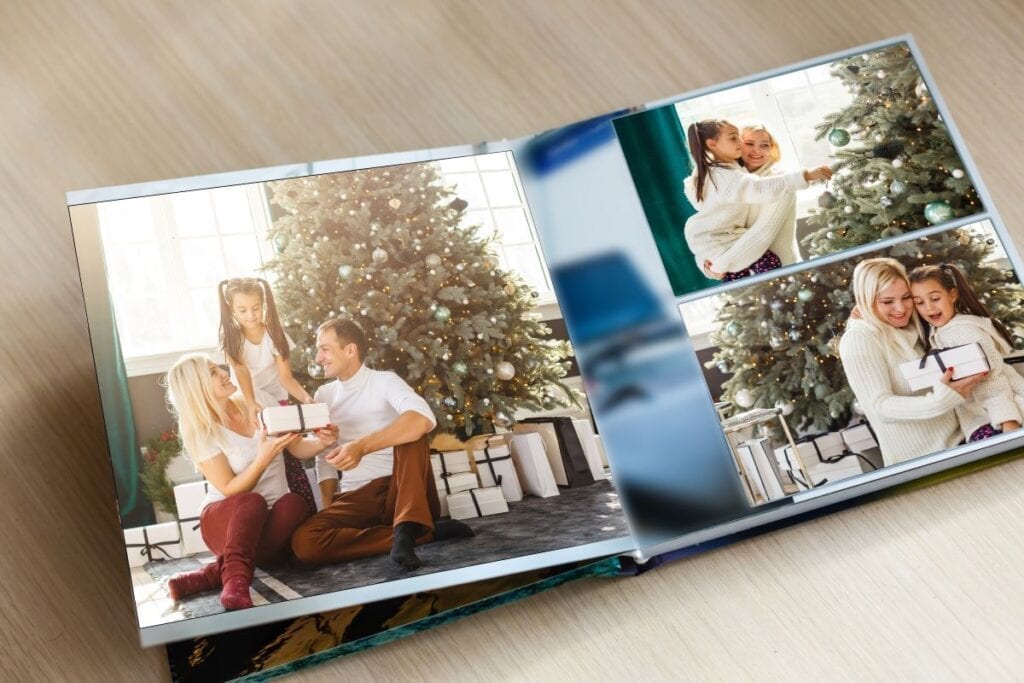 Even though you may have hundreds or thousands of photos on your phone or social media, sometimes you may want physical pictures — to commemorate a wedding, anniversary, birthday or any special occasion. To put together a photo album, in addition to physical prints, all you'll need is an album with self-sticking pages.
Empty wine bottle lights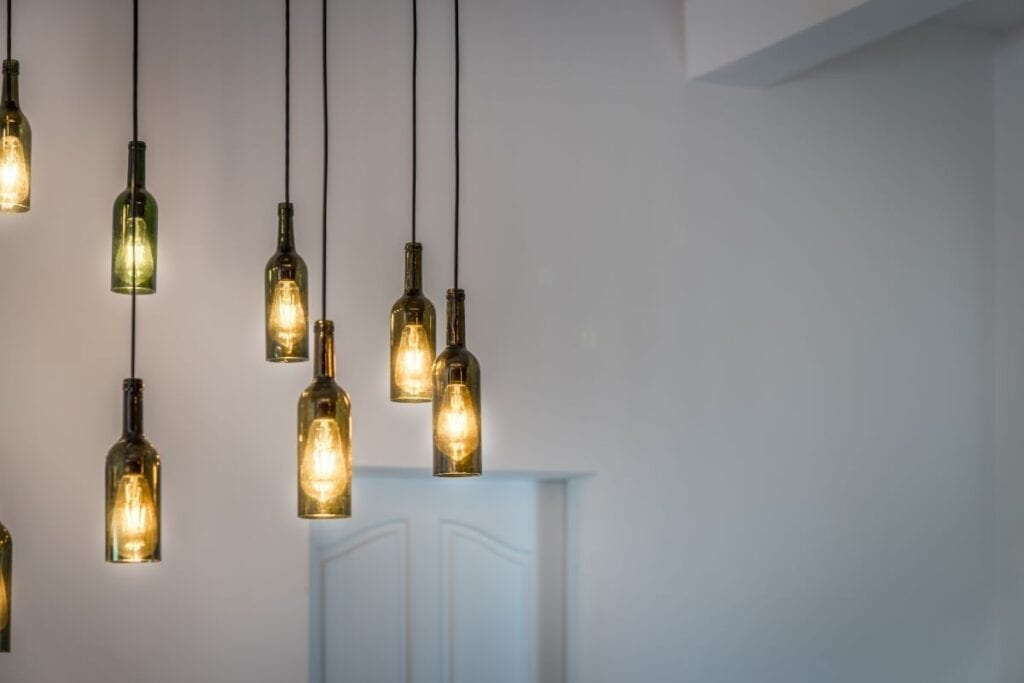 If you're drinking more wine during the pandemic, you may find yourself with a lot of empty wine bottles. Don't throw them away! Instead put them to use: Create a colorful display with mini lights and a battery-operated cork. Turn your empties into an actual lamp with a lampshade or hang them from the ceiling with some basic wiring. Or create an oil lamp with a chimney, wick and lamp oil.
Wine bottle and cork creations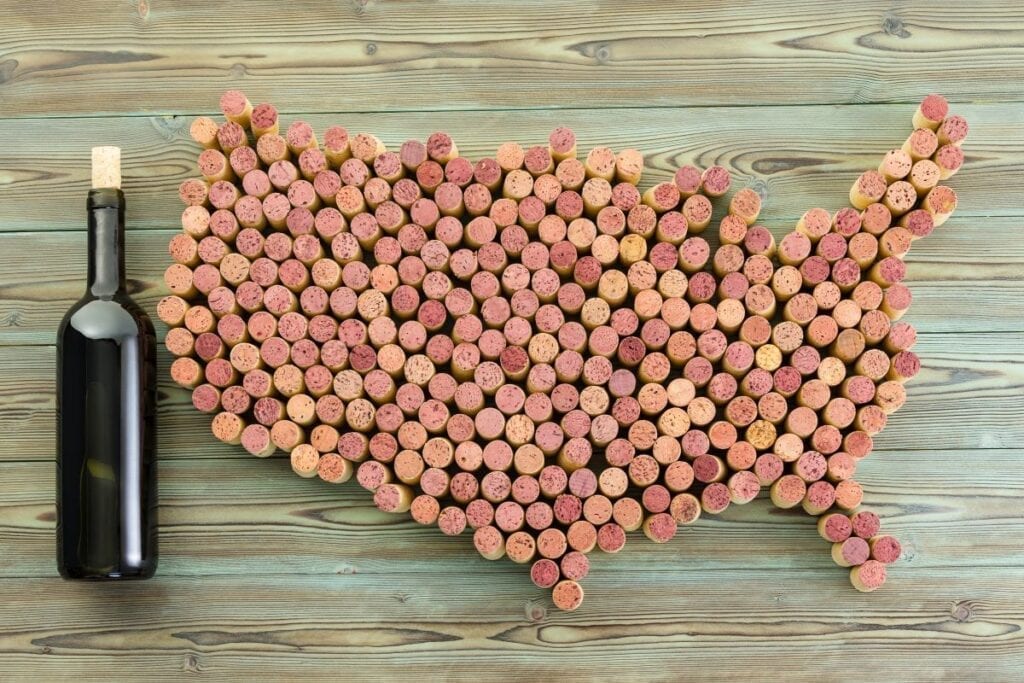 Beyond lights, you can do other crafts with wine bottles. Add a cork pump dispenser for your hand soap. Use a bottle cutter to remove the top of your bottle. You can then create your own candles or glasses (or use them as cups to hold a variety of objects). You can also craft with the corks: Display them in a map of your state.
Snow globe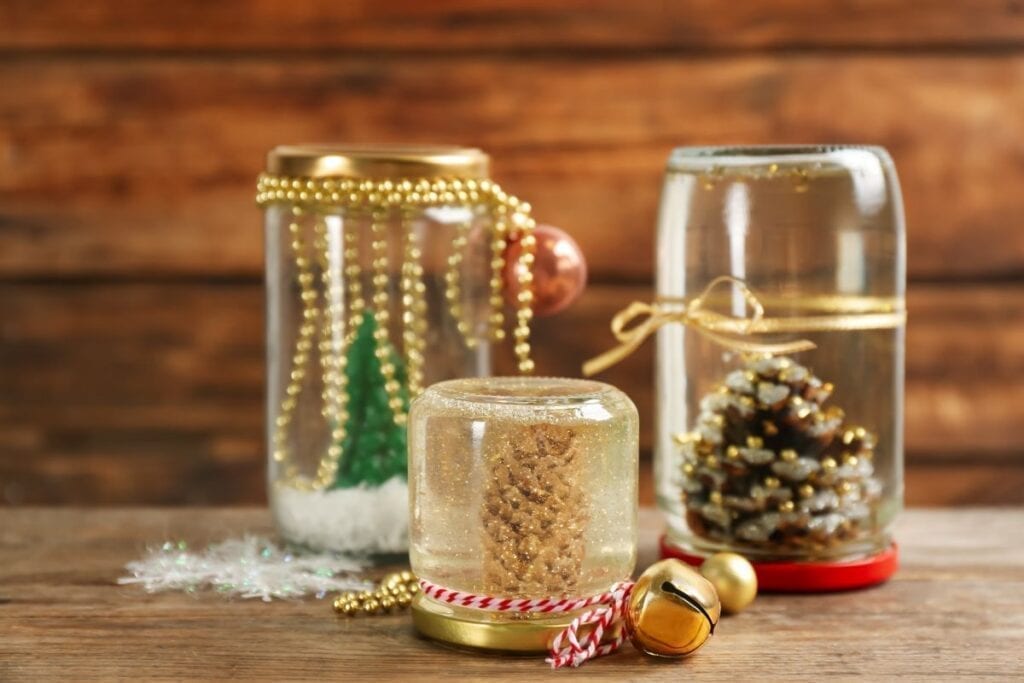 There's something magical about a winter wonderland inside a snow globe. You can make a personalized snow globe with round jars with lids, imitation snow, decorations to go inside your snow globe and craft glue.
Bird feeder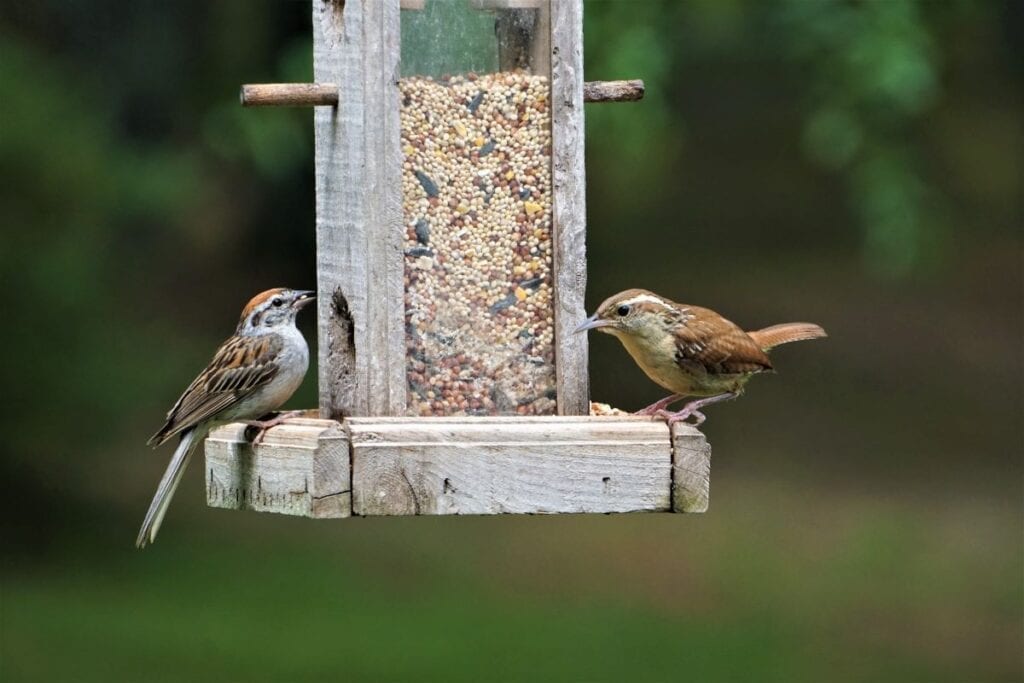 Birds may have a harder time finding food in the winter, so we can help by making a simple bird feeder. All you need are empty toilet paper rolls, vegetable shortening, twine and birdseed. You simply coat the empty roll with shortening, roll it in the birdseed and tie it to a tree branch with the twine.
Valentine's Day cards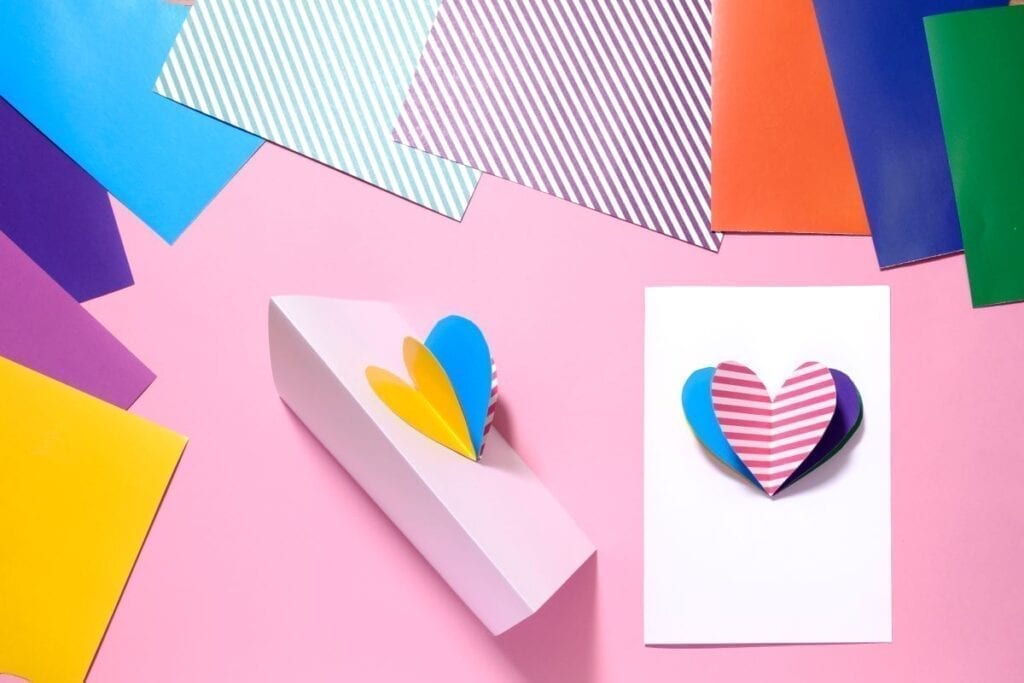 Valentine's Day, February 14, will be here before you know it. This is a good year to try your hand at creating your own cards. The sky's the limit in creating a special card. But some of the supplies you may need include construction paper or card stock, paint and a brush or markers, along with stickers.
Beer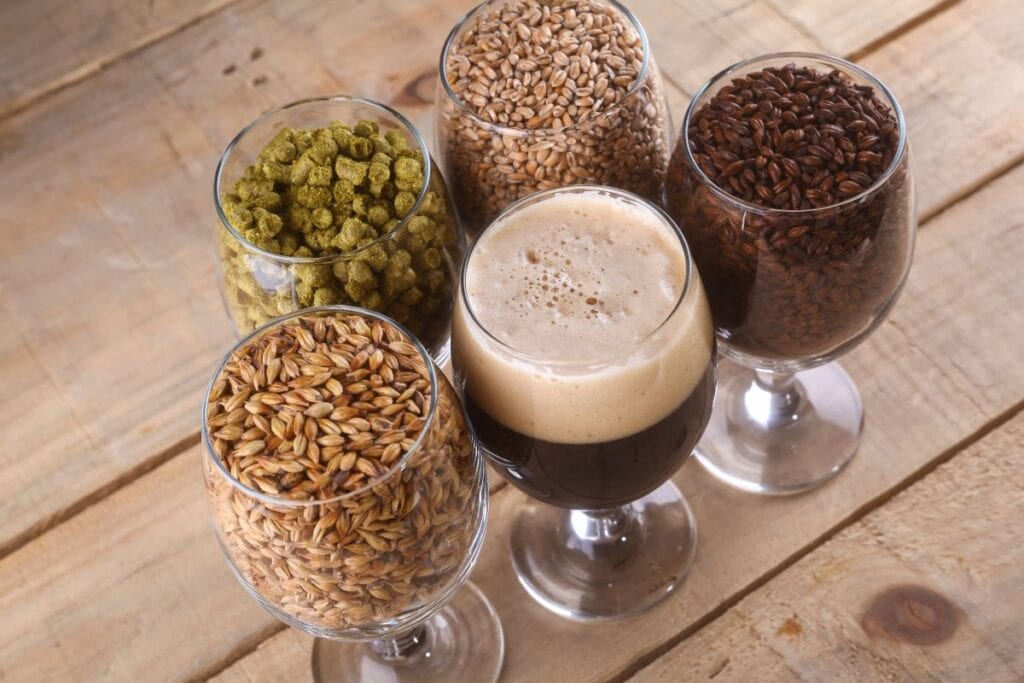 After all of these winter DIY home projects, you may be thirsty. Rather than drinking mass-produced brewed beer, you could drink your own homemade beer, a trend Pinterest says will be all the rage in 2021. It's best to get started with a beer-making kit.
The bottom line
Even though you may be stuck inside for a while, there are plenty of good winter projects you can do at home that will keep you productive and entertained while you're also social distancing.